The Seattle Kraken have a realistic shot to snag former 30-goal scorer James van Riemsdyk in next summer's NHL Expansion Draft. Though currently a member of the Philadelphia Flyers, he will likely be unprotected in the draft. This is because the Flyers simply have too many young stars who they need to protect. That makes Van Riemsdyk expendable.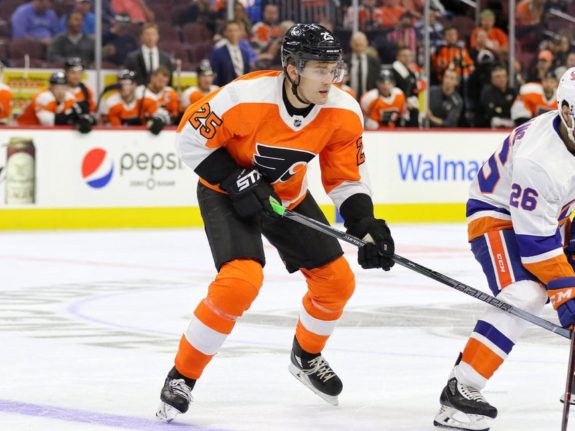 Of course should he be available, there is no guarantee that the Kraken would bite on the expensive veteran. Van Riemsdyk will be 32 next summer with two years remaining on his contract, each with a cap hit of $7 million. Furthermore, the Kraken should have other intriguing options on the Flyers' roster from which to choose. One possibility is star defenseman Shayne Gostisbehere.
Still, Van Riemsdyk is a proven scorer and will have a dozen seasons of NHL experience by next summer. On a roster likely devoid of any real superstars, he could be a key addition. Thus, he will warrant serious consideration from the Kraken brass.
Eleven Productive Seasons
There aren't many players who make an immediate impact upon entering the NHL, yet Van Riemsdyk was one of them. He was selected second overall by the Flyers in the 2007 NHL Entry Draft after fellow American Patrick Kane. Just two years later, he signed an entry-level contract for the 2009-10 season. Van Riemsdyk was expected to play in the AHL, but after a successful camp, he earned a spot on the Flyers' opening night roster.
It's a good thing he did. Van Riemsdyk recorded an assist in his first NHL game, and then added another two in his second. He tallied 18 points over his first 16 games, averaging over a point per game. It helped that he played on the same line as second-year star Claude Giroux.
His line and the rest of the team played exceedingly well that season and went on a deep playoff run. The highlight of the season was a dramatic three games to none come-from-behind victory over the Boston Bruins in the Eastern Conference Semifinal. Van Riemsdyk helped his team advance after scoring his first career playoff goal in Game 7. Subsequently, they made it all the way to the Stanley Cup Final, before falling to the Chicago Blackhawks in six games. Still, it was still a season to remember.
Van Riemsdyk concluded his rookie season with 15 goals and 20 assists at a reasonable 0.45 points per game rate. Ten years later, that remains his lowest points per game rate for any season. In fact throughout his career, he has recorded a total of 481 points in 741 games, good for a 0.65 points per game rate.
The Flyers traded Van Riemsdyk to the Toronto Maple Leafs after the 2011-12 season. He spent six years in Toronto, twice eclipsing 30 goals. In his final season there in 2017-18, he scored a career-high 36 goals. Missing their former draft pick and perhaps regretting their trade, the Flyers reunited with Van Riemsdyk that offseason. They signed him to a five-year, $35 million contract. He reached 40 points in each of his first two seasons back in Philadelphia, and is about to enter the third year of the contract.
An Opportunity for the Kraken
There is no denying that Van Riemsdyk is still a productive player, yet he is no longer a focus of the Flyers' organization. With stars like Giroux, Sean Couturier, Travis Konecny, Ivan Provorov and Carter Hart, the Flyers simply have too many other players to prioritize and ultimately protect in the NHL Expansion Draft.
Due in part to this group of stars, but also to his age and expensive contract, Van Riemsdyk will likely be exposed to the Kraken. Whether the Kraken choose him or go for a different player will depend on their other selections. They will need to be mindful of several factors, including the salary cap and level of experience and talent on their roster.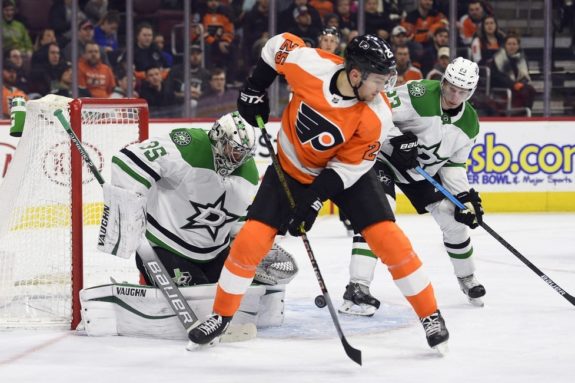 If the Kraken take a few unproven but cheap players, someone like Van Riemsdyk could be a great addition to the roster. If they already have some expensive veterans selected, then maybe not so much. Regardless, they will need to spend 60% to 100% of the most recent salary cap, which will likely be $81.5 million.
How the Kraken and General Manager Ron Francis choose to navigate the draft and this salary cap stipulation is yet to be determined. Nonetheless, one thing is for sure: if the Kraken land Van Riemsdyk, they will get a proven and productive scorer.
---
---