While the Seattle Kraken are gearing up for a playoff run, their prospects in the Canadian Hockey League (CHL) are about to start their respective postseasons. They have eight prospects seeing postseason action between the Ontario Hockey League (OHL), Western Hockey League (WHL), and Quebec Major Junior Hockey League (QMJHL).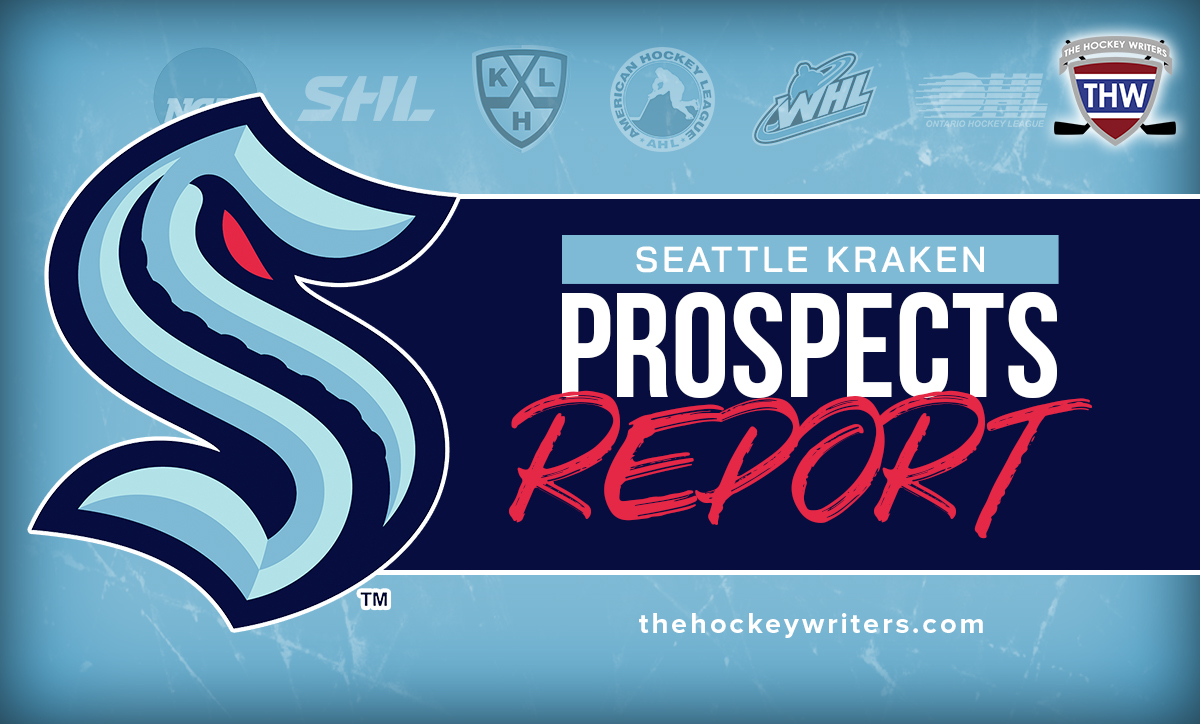 They'll see a nice range of their prospects taking the ice, as it varies from first-round to seventh-round picks across both the 2021 and 2022 NHL Entry Drafts. One matchup that I'm very eager to keep tabs on will be in the OHL as the Kraken will have two prospects facing off against each other. Both were taken in the 2022 Draft, one was 61st overall, and the other 123rd. If you're wondering why I didn't name the players, then I guess you'll have to start reading to find out!
---
---
OHL: Shane Wright – Windsor Spitfires vs Kitchener Rangers
Surprise, surprise; I'm kicking things off with Shane Wright and the OHL's Windsor Spitfires. He finally found a home this season after traversing the NHL and American Hockey League (AHL), and then playing for Team Canada at the World Juniors. Scoring 15 goals and 37 points in 20 games for the Spitfires is a great indication that he'll be more than ready for the playoffs. 
The Kitchener Rangers are led by 41-goal scorer and 2021 42nd-overall draft pick Francesco Pinelli. On the blue line, 2023 NHL Draft hopeful Hunter Brzustewicz led the way with 57 points in 68 games. The goaltending looks relatively even on paper, but I'd lean towards the Spitfires due to them looking to be a deeper team. 
WHL: Jagger Firkus – Moose Jaw Warriors vs Lethbridge Hurricanes
Jagger Firkus was very good friends with the back of the net this season. He set a career-high with 40 goals, 48 assists, and 88 points for the WHL's Moose Jaw Warriors. Coming off a 10-game 2021-22 postseason where he scored 12 points, I expect the same if not more this time around.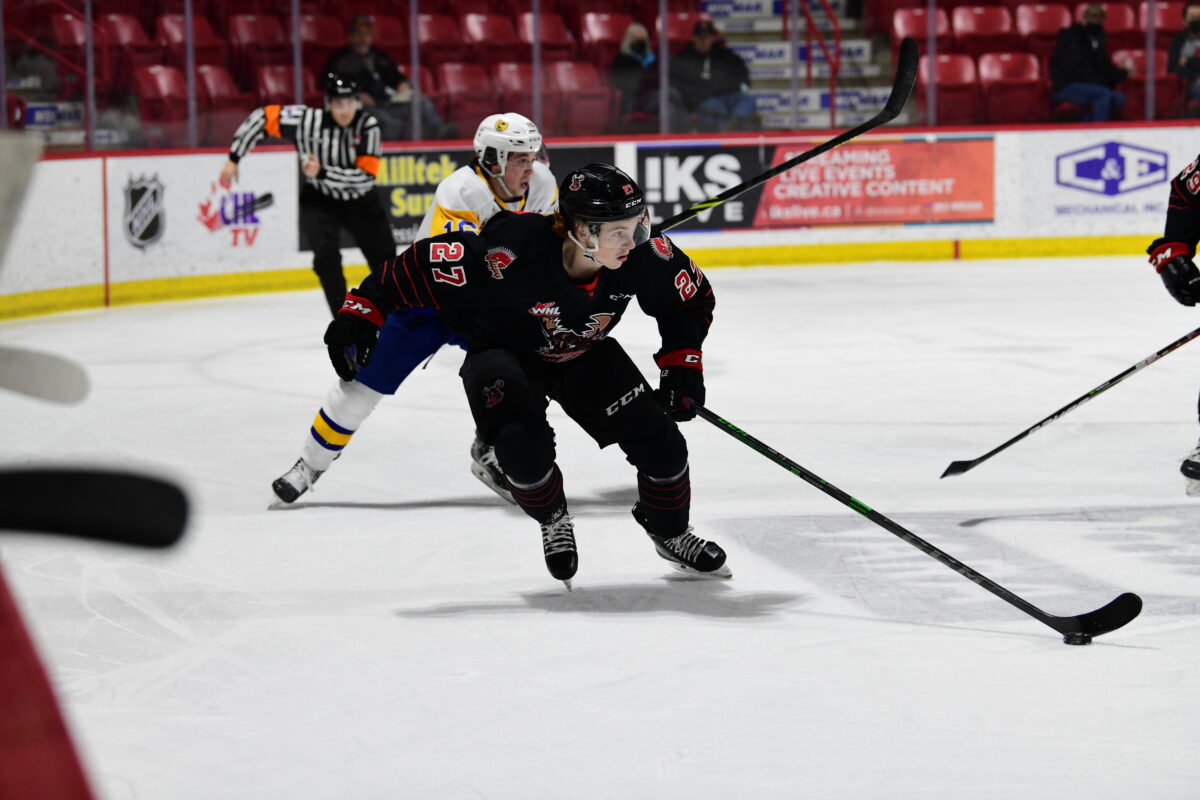 I like the Warriors over the Lethbridge Hurricanes in this matchup. The Hurricanes have some scoring depth, but I like the top-end firepower and goaltending more for the Warriors. Firkus, Ryder Korczak, Denton Mateychuk, etc; if they're on their game, I can see them taking the series in a relatively easy fashion. 
OHL: Tucker Robertson vs David Goyette – Peterborough Petes vs Sudbury Wolves
In this OHL matchup, we get to have some fun. The Kraken's 123rd-overall pick in 2022, Tucker Robertson, and the Peterborough Petes take on 2022 61st-overall pick David Goyette and the Sudbury Wolves. These guys could end up playing together in a few years, but for now, they will look to knock the other out of the playoffs. 
Related: 3 CHL Free Agents the Kraken Should Sign
---
Latest News & Highlights
---
Robertson led the Petes with 36 goals, 54 assists, and 90 points. Their goaltending held up pretty well during the regular season, and they've seen good results from some of their mid-season acquisitions such as Avery Hayes and Brennan Othmann. Goyette led the Wolves with 41 goals and 92 points in 63 games. I think the Wolves are a bit deeper, but the Petes' goaltending has me leaning toward Peterborough.
OHL: Ty Nelson & Kyle Jackson – North Bay Battalion vs Mississauga Steelheads
In the last breakdown, we had a prospect matchup. This time around, it's a pair of teammates taking the ice for the North Bay Battalion against the Mississauga Steelheads. Center Kyle Jackson and defenseman Ty Nelson finished second and third on the Battalion in scoring, respectively. Jackson finished the year with 31 goals and 83 points in 67 games, while Nelson potted 24 goals and 76 points from the blue line.
I really don't want to sound like a homer in how I'm leaning towards the Kraken prospects' teams advancing, but I favor the Battalion in this one as well. North Bay holds the advantage in both offensive firepower and goaltending, and even if their offense struggles I expect their goaltending to be able to shut the door.
QMJHL: Jacob Melanson – Sherbrooke Phoenix vs Blainville-Boisbriand Armada
It's beyond obvious at this point that Jacob Melanson is one of my favorite Kraken prospects. He finished the season with 50 goals and 99 points in 59 games, and in 32 games following his trade to the Sherbrooke Phoenix, he scored 25 goals and 55 points. He was an offensive juggernaut, to say the least. 
The Phoenix have three 90-point scorers, including Melanson, and two 60-point scorers on their roster, compared to the Blainville-Boisbriand Armada's lone 60-point scorer. They also win the battle in net and have balanced using three goaltenders pretty well. It's the Phoenix for me. I think they'll offensively overwhelm the Armada.
OHL: Ryan Winterton – London Knights vs Owen Sound Attack
Ryan Winterton reached point-per-game status after starting the season recovering from an injury. He only played 34 games, but he scored 12 goals and 36 points for the London Knights. Given his 19-point playoff performance last season over 18 games for the Hamilton Bulldogs, I'd like to see him emulate that now.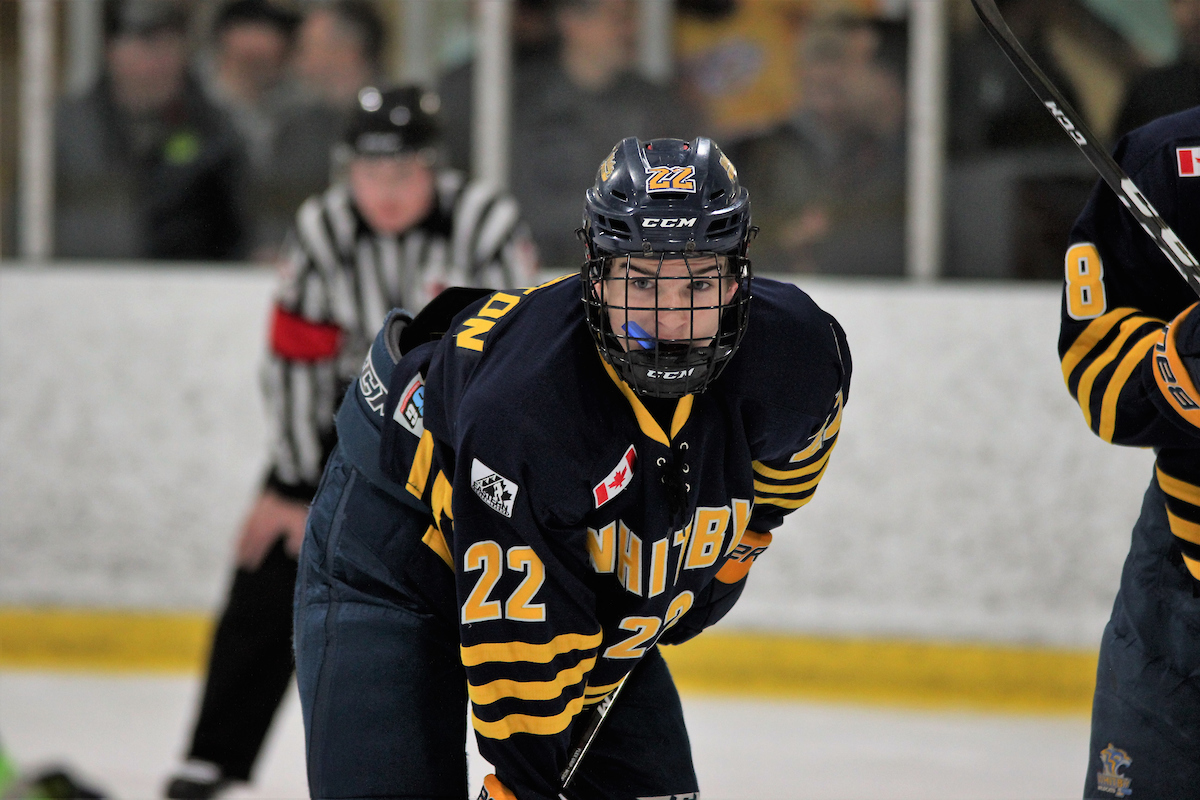 I think this one looks a bit closer than I'd anticipated, but I give a slight edge to the Knights. The Owen Sound Attack have some good younger pieces, but the Knights are led by two over-agers while having youth infused into their lineup. That veteran presence should put them over the top in this matchup, but if Carter George is in net for the Attack it could spell some trouble for the Knights.
And the Winner Is… the Seattle Kraken
The Kraken are the real winners of this CHL postseason. That sounds cheesy, I know, but they have eight CHL prospects who will be playing postseason hockey, and seven will have the opportunity to move further into the playoffs. It's going to do great things for their development, and will definitely contribute to shaping the way we look at them come training camp ahead of the 2023-24 season.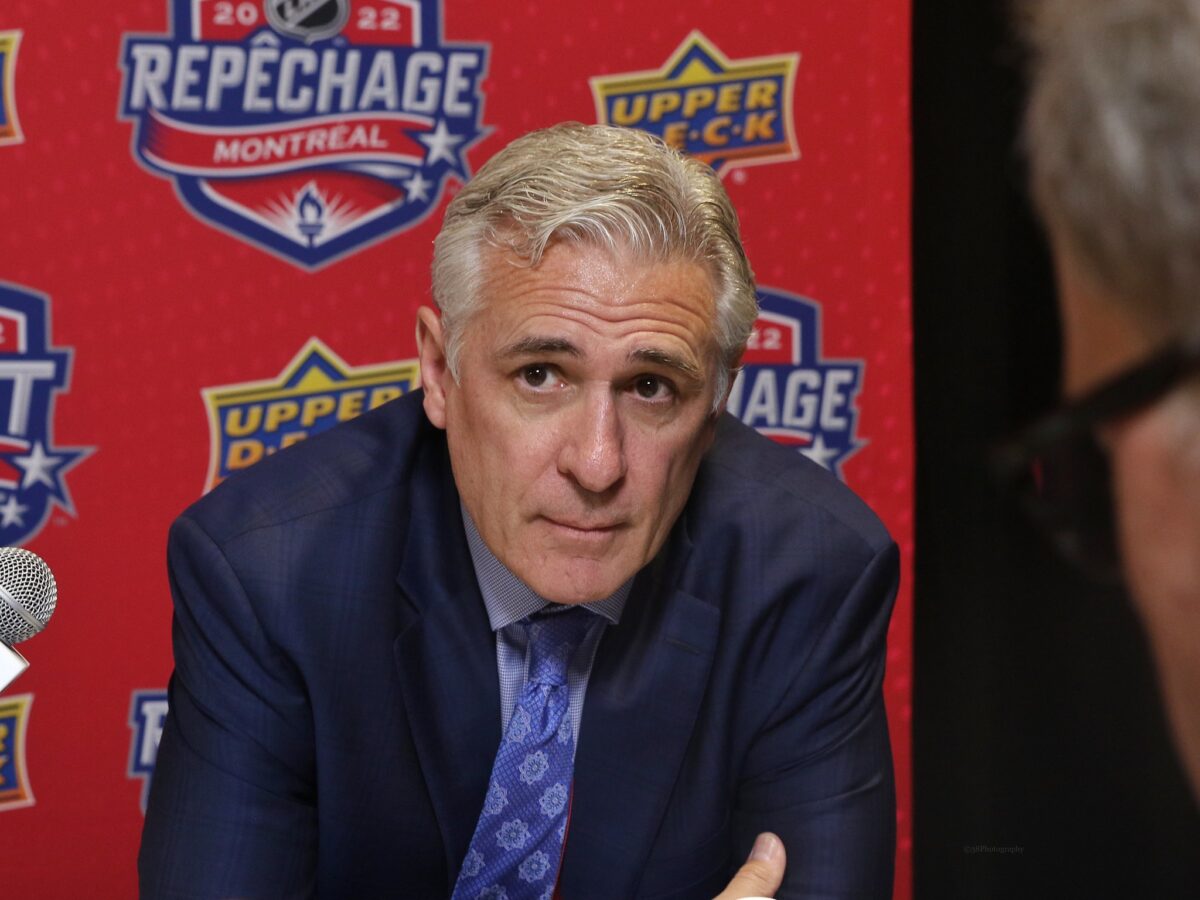 General manager Ron Francis and his staff did a good job of finding good prospects, and it may just be a coincidence, but prospects that were in good situations to find themselves playing playoff hockey. Only time will tell as to whether or not it will pay off.