The Edmonton Oilers were able to continue their red-hot play since the trade deadline on Thursday night, as they picked up a massive 2-0 victory over the L.A. Kings. This game had all the makings of a playoff outing, as it was fast, physical, and extremely back and forth throughout.
---
---
Perhaps the most promising of all is that it proves this high-flying offensive Oilers team is capable of winning low-scoring games. It hasn't been often they have been able to collect victories this season when scoring just two goals, proven by the fact that this marked their first shutout in 2022-23. Wins like this should bode extremely well for the upcoming 2023 Stanley Cup Playoffs. With that said, let's take a look at the three main takeaways from this electric affair.
Skinner With Best Performance of the Season
I'll admit, I've had my worries regarding Stuart Skinner as of late. In fact, I wrote an article just days ago suggesting he was starting to become fatigued due to his heavy workload. Though it was only one game, he seems to have proved that notion wrong, as he was peppered with 40 shots on the evening but didn't let anything by him.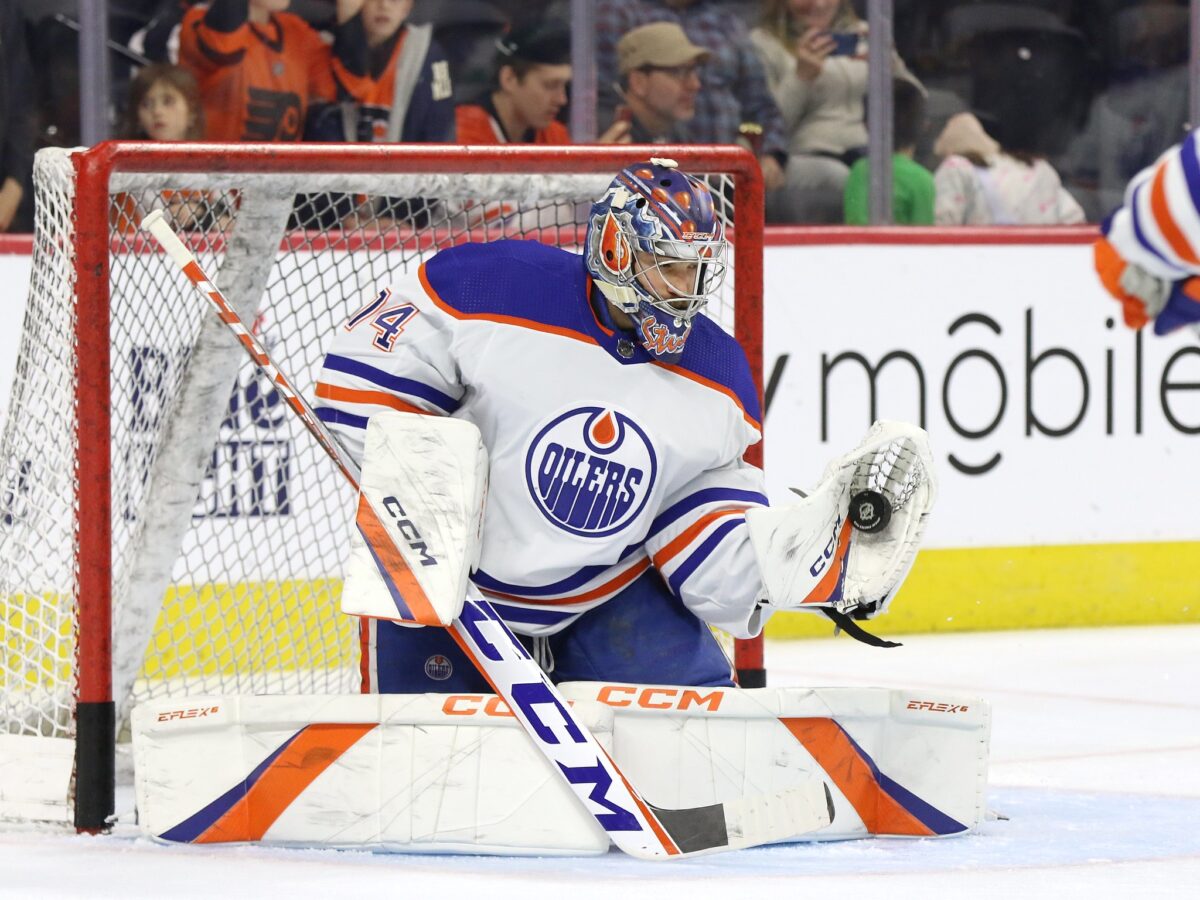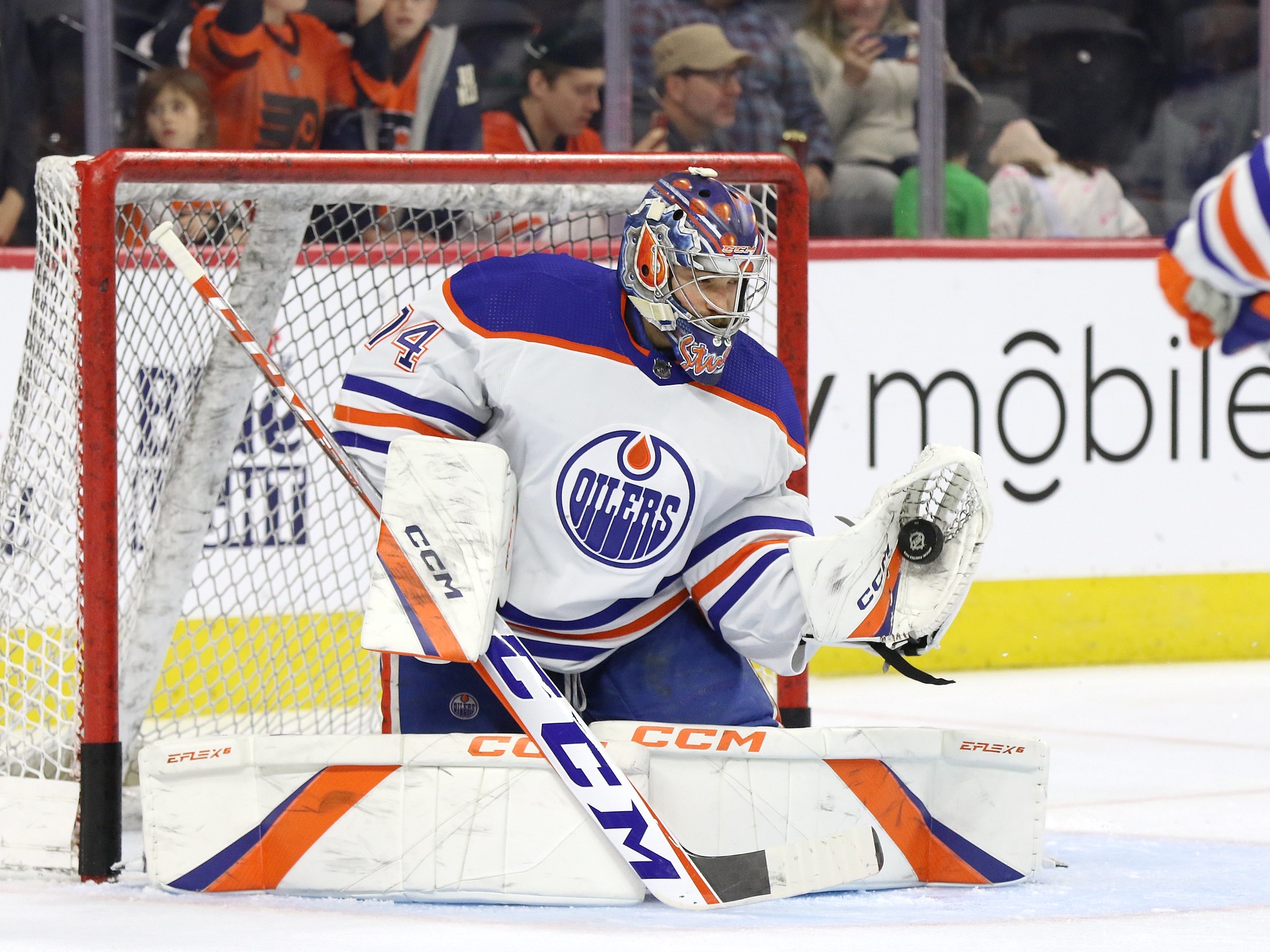 This performance is exactly what the Oilers will need from Skinner in the playoffs, as it is much tougher to put up goals in bunches at that time of year. It also goes to prove just how promising the future looks for the 24-year-old netminder. As good as he has been for much of this season, he will only continue to get better down the road.
Captain Clutch
Connor McDavid popped up on the stat sheet early in a way no one expected, as he laid a dangerous hit on Mikey Anderson who was forced to leave the game as a result. While some felt the hit was deserving of a major penalty, the referees disagreed after having a brief chat, instead choosing to hand the Oilers captain a two-minute minor for boarding.
Related: Oilers Could Use Cap Loophole to Land Big Name for Minimum Cap Hit
---
Latest News & Highlights
---
Thankfully for the Oilers' sake, he remained in the game and was able to give his team a two-goal lead in the third period on a remarkable shorthanded goal. That marks his 61st of the season as well as his 144th point. Perhaps even more impressive is that with the point, he was able to set a record with his fifth 10-game point streak this season. What a talent.
Division Title Within Reach
As mentioned, last night's game felt like it had the intensity of a playoff matchup, and for good reason. Coming into the evening, the Oilers found themselves trailing the Kings by just a single point for second place in the Pacific Division. With the win, they now find themselves ahead of their divisional rival, albeit while having played one more game.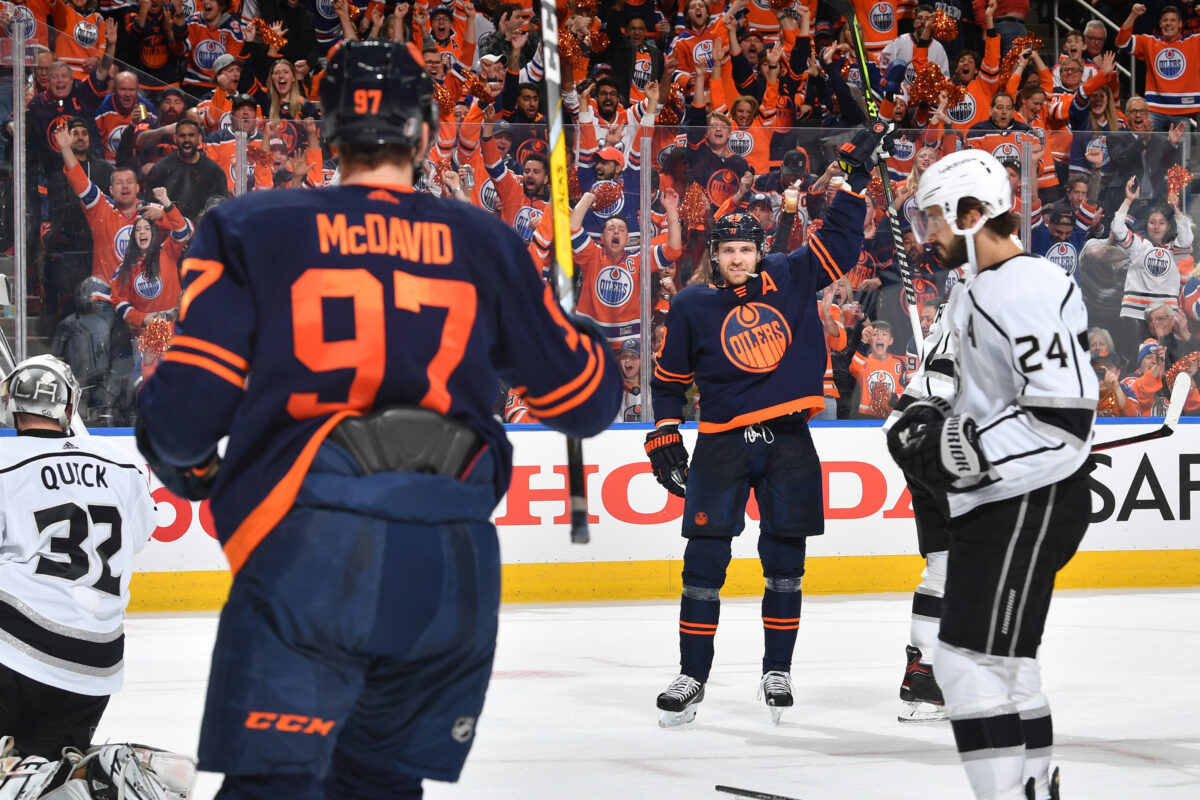 It also moved the Oilers within two points of the Vegas Golden Knights for first place in the Pacific Division. It won't come easy as the Golden Knights also have a game in hand, but if they are able to continue their hot play for their remaining six games, they will find themselves up against a team in a wild card position, which as of now are occupied by the Seattle Kraken and the Winnipeg Jets.
Looking Ahead for the Oilers
The Oilers have just one game remaining this week, which will come on Saturday night against the Anaheim Ducks. It is a game that they should win, though you can bet Trevor Zegras and company will be doing everything in their power to try and stop the Oilers' quest for a division title. A win on Saturday would mark four straight, and 10 games with at least a point.