Stuart Skinner has allowed three or more goals in his past seven starts. The rookie goaltender has been everything the Edmonton Oilers could have hoped for this season, but appears to be in a bit of a rut right now. Head coach Jay Woodcroft seems to have realized that, as Jack Campbell has started two of the team's past four games, albeit coming in back-to-back situations.
---
---
The problem Woodcroft is faced with right now is that rather than the dip Skinner is going through, Campbell has been in a rut all season. Any hopes that he could get back on track have quickly diminished, as he allowed a combined eight goals in his two past starts versus two of the league's worst teams in the San Jose Sharks and Arizona Coyotes. With the playoffs quickly approaching, goaltending could cause this team some serious issues in the near future.
Skinner Suffering From Heavy Workload
Even in his slump, Skinner continues to give the Oilers a better chance to win hockey games on a nightly basis. That is what makes decisions moving forward on what netminder starts on a game-by-game basis so difficult for Woodcroft. While most would be quick to say Skinner needs to continue to be the guy, continuing to hand him the bulk of starts could create even more problems in the crease come playoffs.
Related: John Scott Adds Oilers' Nurse to Norris Conversation: Is He Right?
---
Latest News & Highlights
---
Prior to the All-Star Break, Skinner was rock solid for the Oilers. While his 2.92 goals-against average (GAA) may seem a bit high, his .914 save percentage (SV%) during that same span proves just how good he was. In fact, he played so well in his 28 appearances during that time that he was selected to play in the All-Star Game. Post break, however, his numbers have taken a turn for the worse.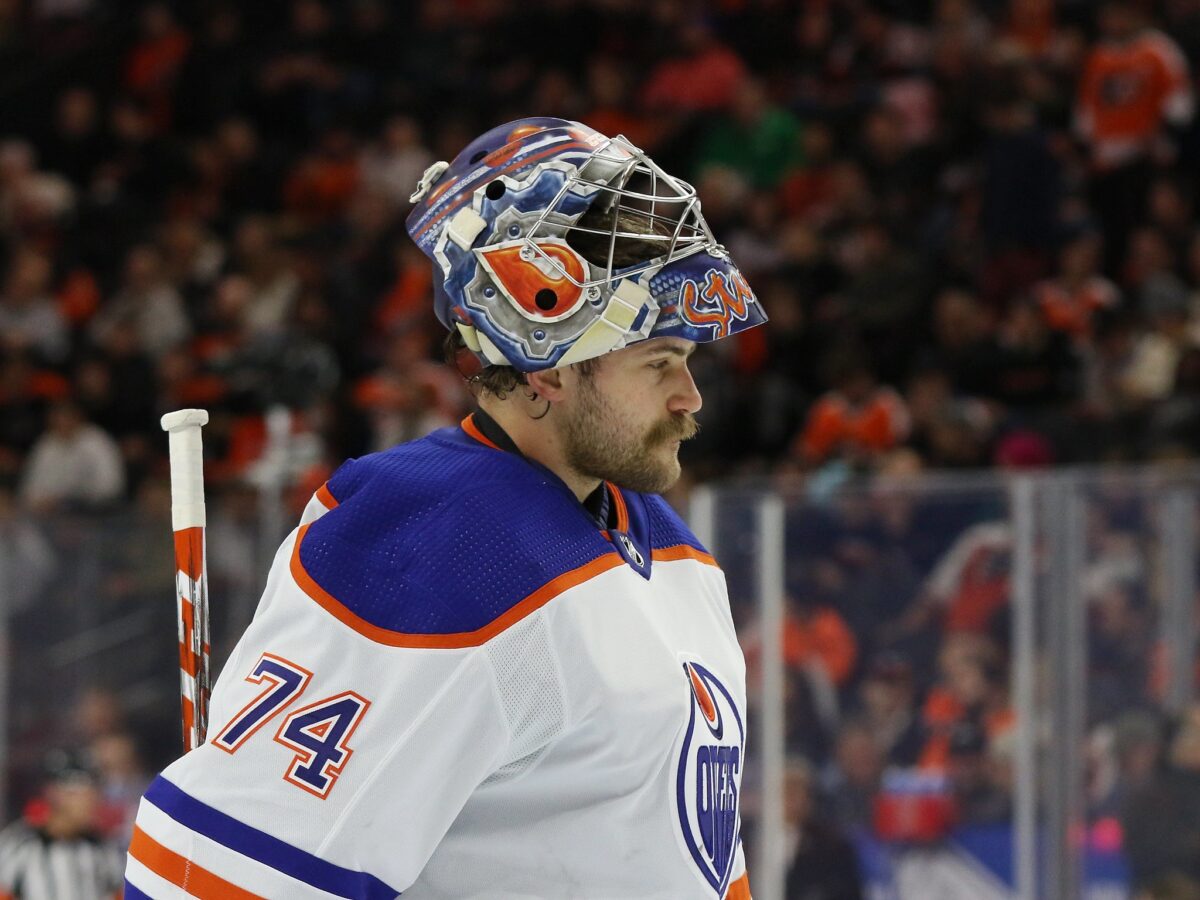 In 17 appearances since his All-Star appearance, Skinner has a similar GAA of 2.94, though his SV% during that time is .897. While it could simply be a lull, this has the feeling of a rookie who is simply fatiguing with the tough schedule and travel that comes with being an NHLer.
Since joining the pro ranks, Skinner has never appeared in north of 42 games at the American Hockey League (AHL) level. Last season saw him play 35 games with the Bakersfield Condors and 13 with the Oilers, and while that is more games overall than he has appeared in this season (45) it is far less at the NHL level.
As mentioned, it seems Woodcroft has taken notice of Skinner's recent decline in play, but there isn't a whole lot he can do. If the Oilers found themselves in a better position standings-wise, he could hand Campbell the bulk of the starts in the team's eight remaining games. Unfortunately that isn't the case, as they hold a five-point lead over the Seattle Kraken for third place in the Pacific Division while trailing the second-placed Los Angeles Kings by just one.
Oilers Banking on Skinner to Find His Game
As concerning as this development is, the Oilers will simply have to hope that Skinner is able to dig deep and regain the level of play he showed through the first half of the 2022-23 campaign. If he is able to get back to that, this is a team that is capable of going all the way thanks in large part to their incredible talent up front. If he is unable, however, it could be a much quicker exit than anyone is expecting, and would force general manager Ken Holland to do whatever he can to move Campbell and bring in another goaltender to help Skinner along in 2023-24. Doing so, of course, is easier said than done, but this team cannot afford another season of goaltending struggles.