The Los Angeles Kings have established themselves as playoff contenders in the Pacific Division, at the very least. They currently occupy the final playoff spot in the division but will need to fight off the Edmonton Oilers and Calgary Flames to hold their position. The team will definitely be buyers at the trade deadline, but what areas can they fix, and which players might be available?
Jakob Chychrun
Seemingly on the trade block for years now, Jakob Chychrun is likely to get moved at this deadline. He would probably be the number one target for the Kings and for other teams who need help on defense. Defensemen with the offensive ability he possesses rarely become available. When they are 24 years old and have a team-friendly contract, they are an incredibly hot trade commodity, especially when the player has been as productive as Chychrun has in his career.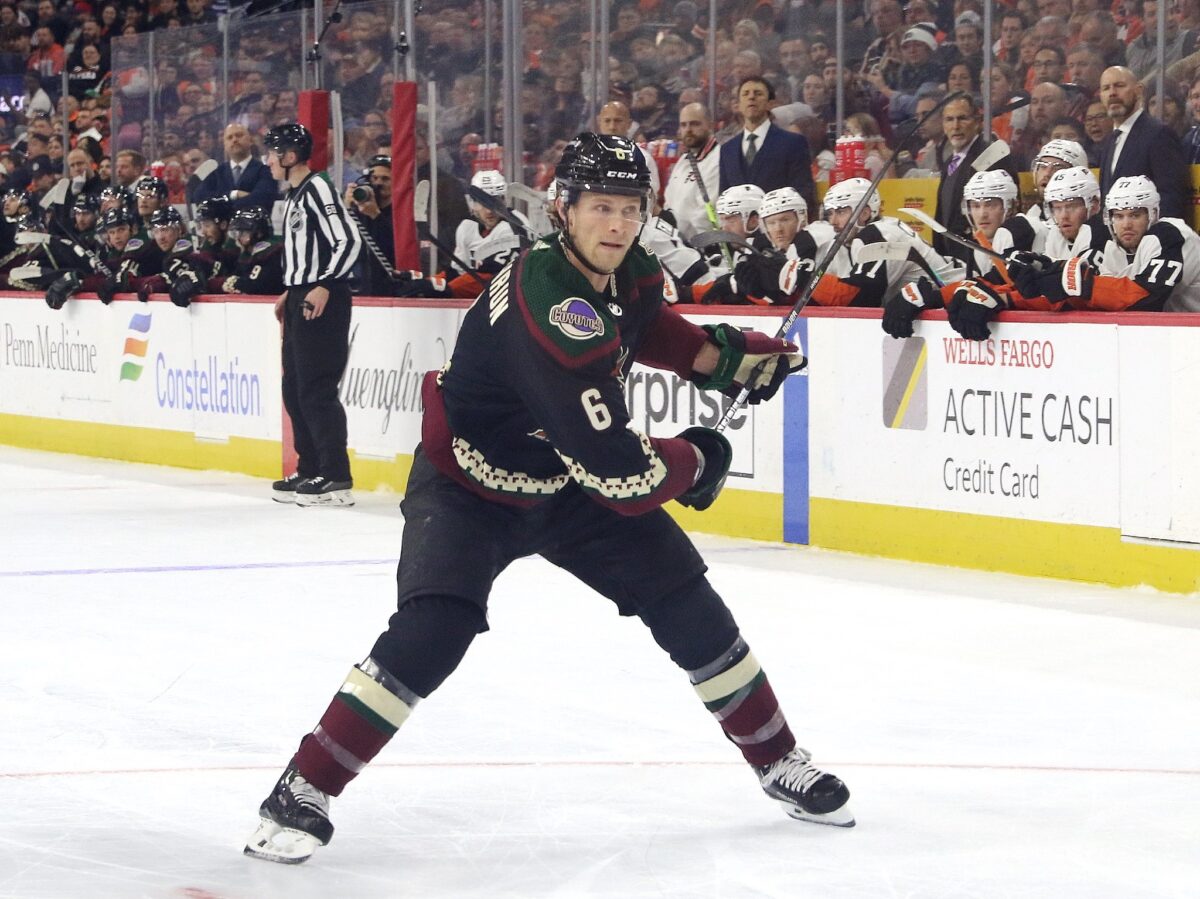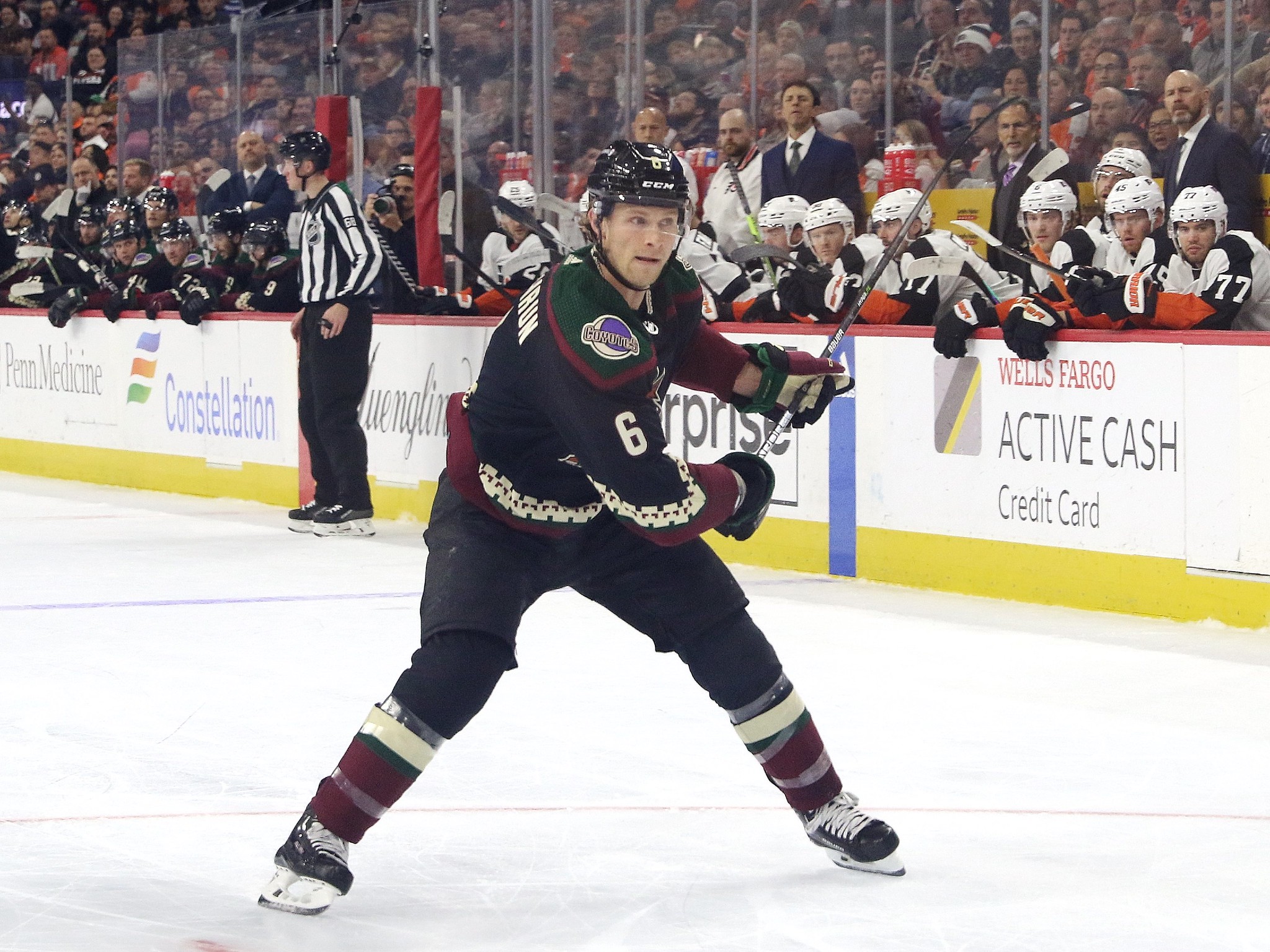 The Kings definitely have a need on the left side of their defense. Mikey Anderson leads the team in ice time per game for left-hand shot defensemen, and while he isn't bad by any means, LA could definitely use more depth behind him. Anderson also leads all Kings left-handed defensemen with 11 points, while Chychrun already has 24 points in just 31 games. This could also push Alex Edler out of the lineup, as the 36-year-old Swede has not had a good season and seems to be on his last legs as an NHL player.
Since Arizona is likely to move Chychrun, which will probably lead to a bidding war among several teams. The Kings have a lot of young forwards they could deal to the Coyotes to potentially beat out the other suitors. With the logjam at forward, it makes sense for the Kings to deal from a position of strength, as it's unlikely that all of these forwards will be able to make an impact with LA in the future. The good thing about Chychrun is that he is still only 24 years old, making it more palatable if the team is going to trade a young player for him.
Another element of the deal is the salary cap. The Kings are only projected to have about $295K in cap space on deadline day and will have less than that to maneuver if they want to swing a deal for Chychrun before the last possible moment. There are only seven teams that could afford Chychrun's current cap hit, and most of them are not contenders. Any team trading for him will have to get creative to get under the cap, but the Kings especially, because of their need for a goaltender.
Cam Talbot
One of the biggest issues that has lingered over the Kings throughout the season is goaltending. The team has the fourth-worst team save percentage in the league, which is actually an improvement from a point in time when it was dead last. They are 16th in expected goals against per 60 minutes but 11th in actual goals against per 60. Pheonix Copley got called up after Calvin Petersen was sent down and has gone on to start 17 of the last 22 games. He's been better than what the front office could have hoped for when making the move, but he's still allowed 2.04 more goals than expected, a metric that measures the chance of a goal being scored based on the shot location.
Related: Kings in Goaltending Dilemma After Waiving Petersen
---
Latest News & Highlights
---
Copley has started to fall off of late, as he has been pulled in two of his last three starts. That includes a game against the Nashville Predators in which he allowed two goals in just 39 seconds and got the hook after that. Jonathan Quick came in to relieve him and didn't do much better, allowing three goals on 25 shots. He was also subpar in his last start, allowing four goals on 27 shots against the New Jersey Devils on Jan. 14. By goals saved above expected, Quick is the sixth-worst goalie in the NHL. It's very unlikely this issue resolves itself internally, so the team will likely have to acquire a netminder from outside the organization.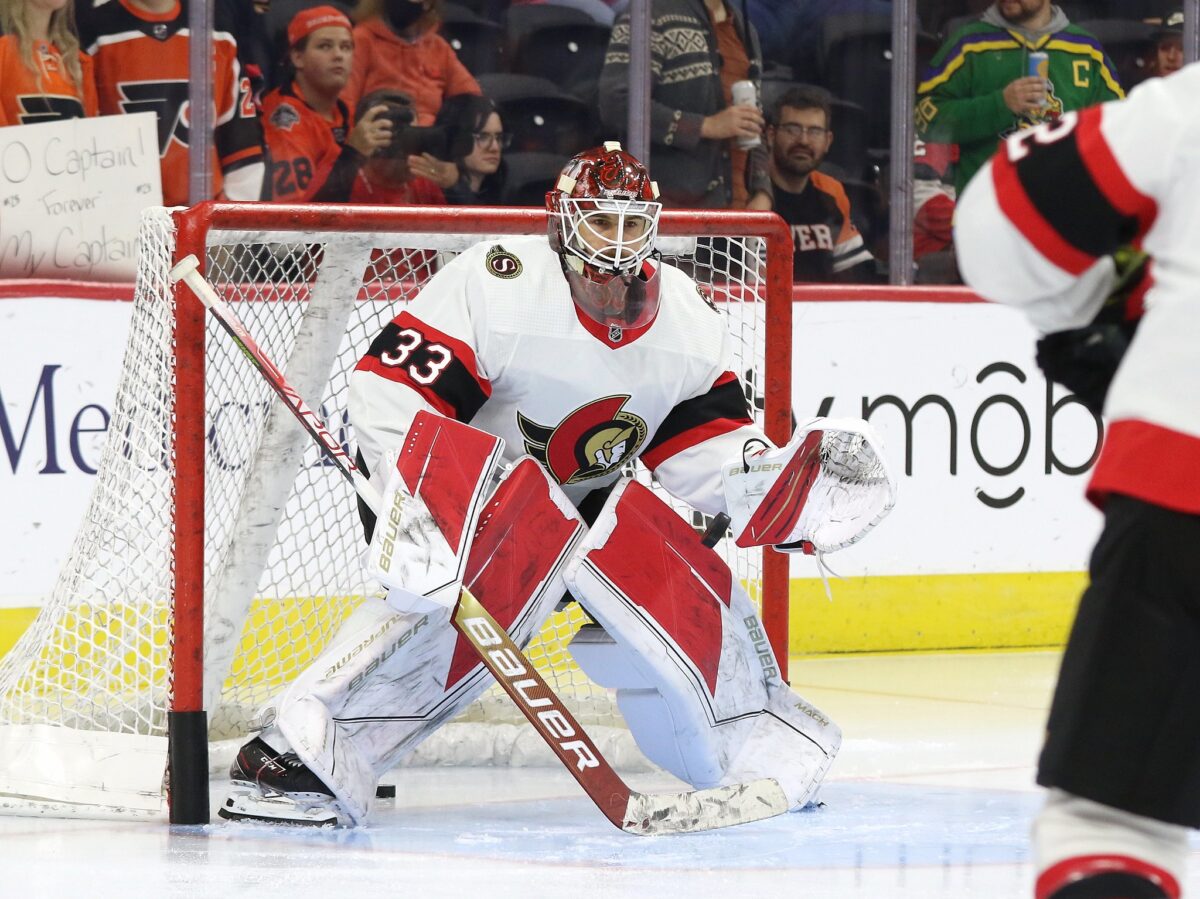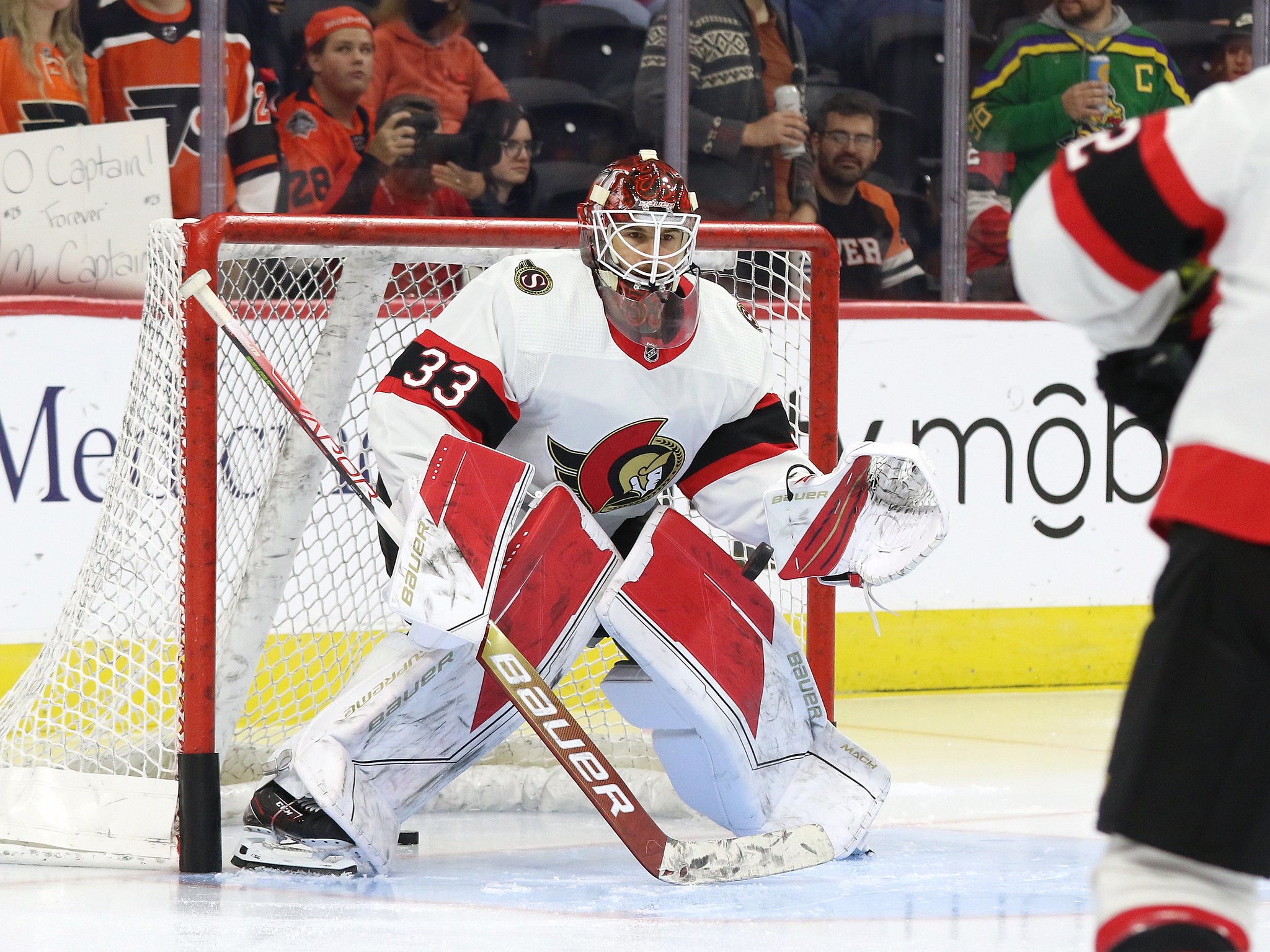 Trading for a goalie can be tricky in the middle of the season. It seems like it would be the easiest change to make because the job doesn't really change from team to team. However, it takes some time to get used to how your defensemen will approach shots when it comes to blocking them, and there are other nuances at the position that make it more complicated. Another element is that there just aren't a lot of goalies that teams are willing to deal, and it's extremely rare to be able to get an elite goalie during the season.
That's why one of the best available goalies is Cam Talbot from the Ottawa Senators. The 35-year-old netminder hasn't been anything to write home about this season but has played better than any Kings goalie this season. He checks a few boxes that make him a great trade candidate. He's on a team that should be looking to sell some of their older players. He also has an expiring contract, which is good for the Kings as they probably wouldn't want to commit to him past this season without seeing how he plays for them first.
It shouldn't be too difficult to acquire Talbot. Ottawa is unlikely to want to bring him back, and most teams in contention have their goalie situation pretty much figured out. The Kings could likely offer a mid-round draft pick or two and a prospect to get the job done.
Max Domi
The Kings have experienced some injuries to their forward group in the past few weeks, and it is causing a few problems. They have some players playing in different spots in the lineup than they ideally would be. Blake Lizotte is currently playing as a third-line center, when he should probably be on the fourth line. Rasmus Kupari and Samuel Fagemo are both young players, and while it's good to give young players chances to play, it's tough having them both in the lineup at the same time while they are still learning the game at this level in important games.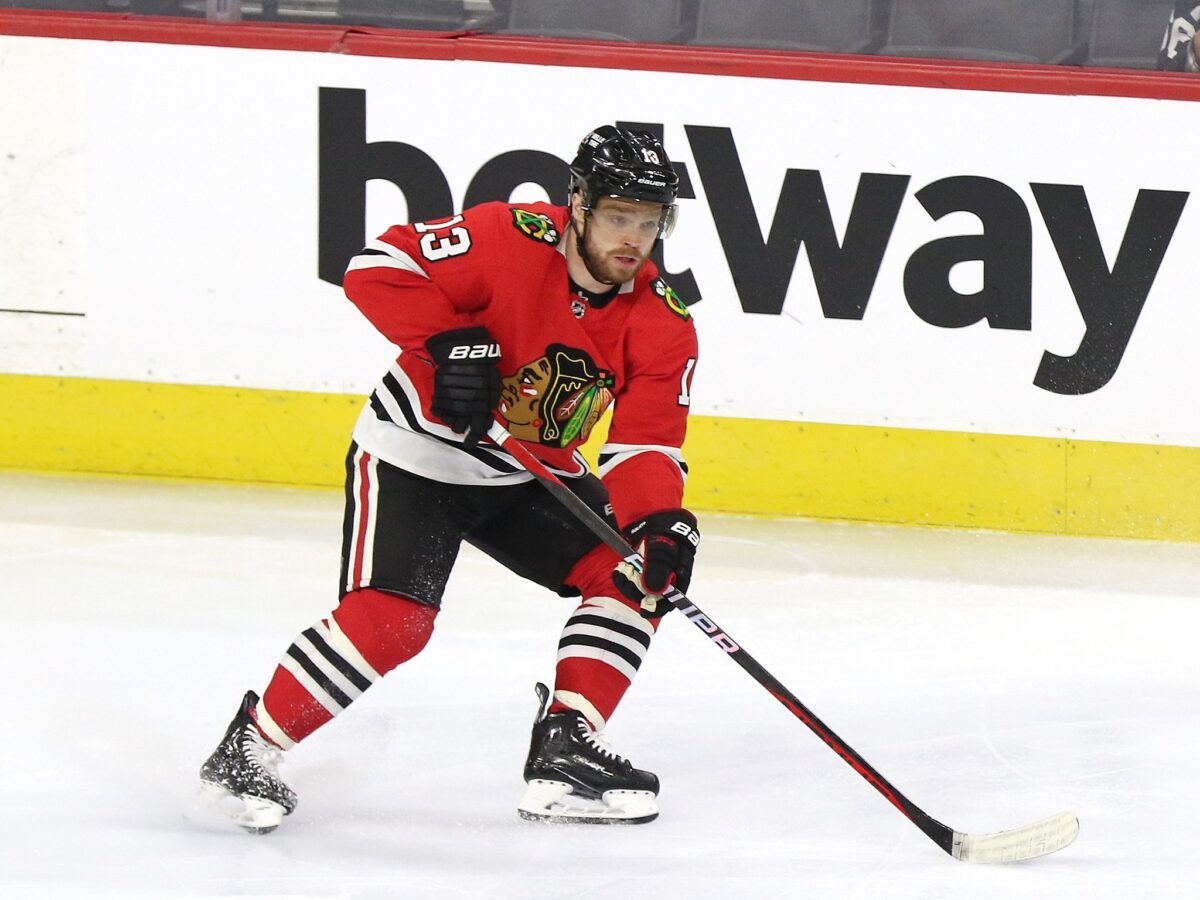 This is why Max Domi would be an interesting addition. He can play up and down the lineup in a number of different roles. As recently as the 2018-19 season, he scored 28 goals and 72 points. He also has a mean streak and the toughness to play in the bottom-six if needed. He can also play in any forward position, which is useful. Whether it be centering Kevin Fiala on the third line or adding some scoring on the wing, there are many spots in the lineup where Domi could be used.
The Chicago Blackhawks are going to be in sell mode, so prying Domi away from them won't be too difficult. His $3 million dollar contract expires at the end of this season and then he'll be an unrestricted free agent, so the Kings won't be on the hook for anything beyond this season if they don't want to be. His cap hit would be lower than Chychrun's and Talbot's, and while those players fill bigger needs, Domi could also be a useful acquisition for more forward depth.
Kings' Deadline Approach
Goaltending remains the obvious need to address at the deadline, but it will probably have the least options available. Talbot could become the priority add when it comes to a trade, followed by a left-handed defenseman like Chychrun. Adding a forward like Domi for depth purposes would be a luxury, but it may get more important if the injury problem gets any worse at that position.
The team is still unlikely to want to move key young players, but if the right deal came along for a 24-year-old player like Chychrun, that could change. Otherwise, giving up lesser assets for rental players seems like the approach the club will have during this trade season.
---
---
Nick Vazquez covers the LA Kings for The Hockey Writers. He has been a hockey fan for his entire life, and playing the game since age 6. He loves watching and analyzing the game in different ways, and exploring the great stories from different players, teams and fans.