The Winnipeg Jets just finished their longest road trip of the season, a five-game swing that saw them face three Canadian teams in a row before heading Stateside for a pair.
They finished the road trip 2-3-0, losing two, then winning two, then losing one, but still sit second place in the Central Division with a 31-17-1 record.
Here are five takeaways from the five games.
1) Jets Have An Accountability Structure
The Jets played poorly in their first two games of the trip, but neither the players nor coaching staff waved it off like it was no big deal. Unlike under Paul Maurice in the past, an accountability structure was on display, and it helped the trip from turning into a total disaster.
The Jets turned in one of their worst performances of the season against the Montreal Canadiens on Jan. 17, getting completely outclassed and playing very loose defensively. A 4-1 loss is what they deserved, and head coach Rick Bowness, who is never afraid to call a spade a spade, dished out a big dose of truth.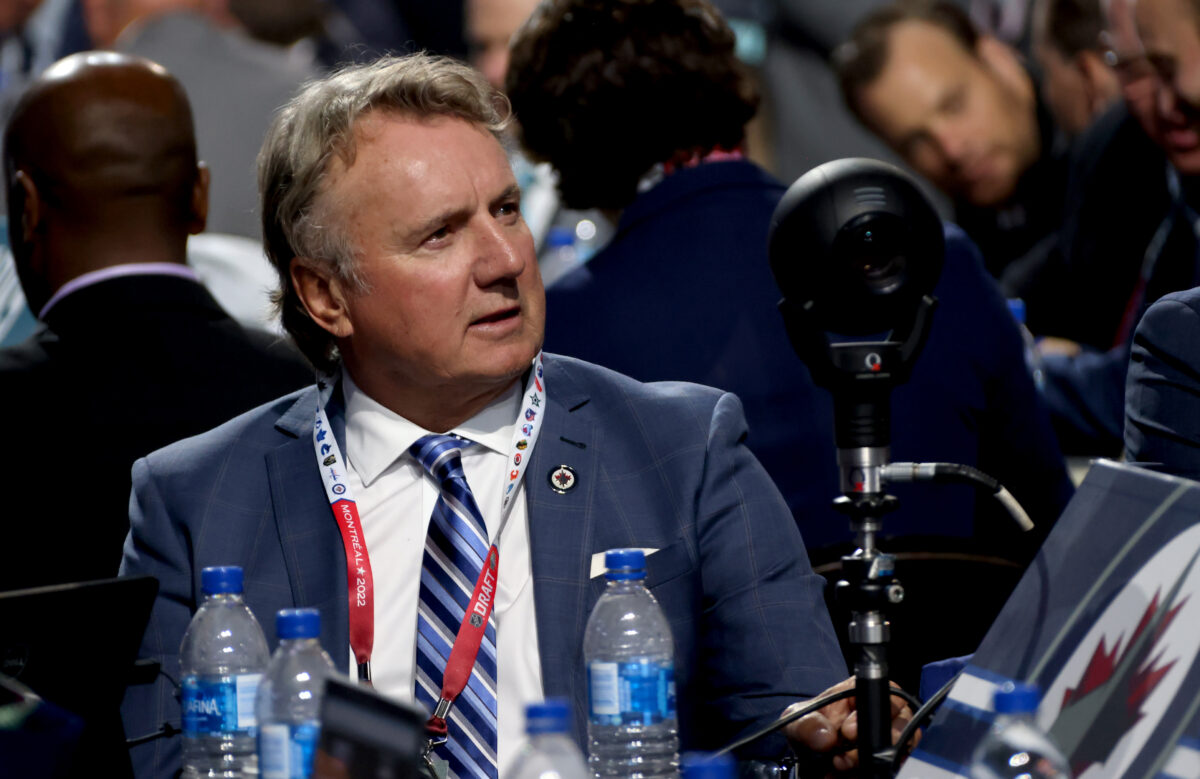 "We weren't skating. Our legs weren't going. Our compete wasn't good. Our execution was way off. There's very few games that we're going to walk out of a rink and say we didn't deserve to win but that's certainly one tonight," he said. "We didn't deserve to win that game. We were behind them all night and made it very easy for them to play their game… We looked bad."
"We wouldn't be where we are today without that being a proud group," Bowness continued. "They knew they were off tonight. Now we're going to be challenged… in Toronto and we better answer the bell."
Prior to the game Bowness mentioned against the Maple Leafs, he shook up the lies, saying: "I'm not happy with the last five games, I'm not happy with the way those lines looked. So, we're going to change it up. It's as simple as that." (From 'Bowness brings out the blender,' Winnipeg Free Press, Jan. 18, 2023.)
---
Latest News & Highlights
---
He moved Blake Wheeler the top line alongside Pierre-Luc Dubois and Kyle Connor, promoted Morgan Barron to the second line with Mark Scheifele and Nikolaj Ehlers, and bumped Cole Perfetti down to the third line with Adam Lowry and Saku Maenalanen.
It didn't pay off, as the Jets fell by an identical score in Toronto. They "answered the bell," so to speak, in the first and third periods, but unravelled in the second and allowed three goals, including one just eight seconds into the frame and another while on the power play.
Prior to the game versus the Ottawa Senators, Bowness swapped Scheifele and Wheeler and Barron and Perfetti again, and those combinations helped the Jets get back on track and following the blueprint to success that's served them so well this season as they defeated the Senators 5-1.
The next evening, the lines were the same and they beat the Philadelphia Flyers 5-3 to cancel out the losses. Closing the trip against the Nashville Predators, the Jets gave a strong effort for a third-straight game, but were clearly fatigued — playing their fifth game in eight days and eight road game in their past nine— and fell 2-1.
2) Jets Need Big Guns and Depth Guys Alike
Prior to the game against the Senators, the Jets had scored just four goals in their past three games, so Bowness challenged his top point producers to up their game.
The big guns responded as as Connor, Ehlers, Dubois, Perfetti, Scheifele, and Wheeler combined for 11 points; they had just four total points combined against the Canadiens and Maple Leafs.
The aforementioned six combined for six more points against the Flyers, but the contest also illustrated how important depth scoring — which had dried up in a big way lately — is to a balanced attack. Axel Jonsson-Fjallby, who had an assist against the Senators, opened the scoring with a deft deflection.
Karson Kuhlman — who had one goal in his first 18 games with the team — scored the game-winner midway through the third period for his first actually on a goaltender. Kuhlman and Jonsson-Fjallby were picked up off waivers for nothing and have a combined 15 points. Kevin Stenlund, called up from the Manitoba Moose in December, added an empty netter, his third of the season, to ice it.
The Jets didn't get big offensive performances from anyone against the Predators. Dubois scored less than a minute into the contest but that's all the scoring the Jets were able to muster as Juuse Saros did an excellent impression of a brick wall.
3) Defence Continues to Bring the Offence
Bowness wanted more offence from the defence this season, and he's gotten it continually.
The road trip was no exception as defenders combined for 10 more points, have 25 goals — one more than all of last season — and are on the way to reaching Bowness' target of 40 goals from the back end. The eight defenders who have suited up this season have 123 points through 49 games.
Of course, Josh Morrissey continues to be a force of nature with an eye-popping eight goals and 51 points, but Neal Pionk also recently surpassed the 20-point mark and Dylan DeMelo and Brenden Dillon — two guys not normally noted for their offence — have 16 and 15, respectively.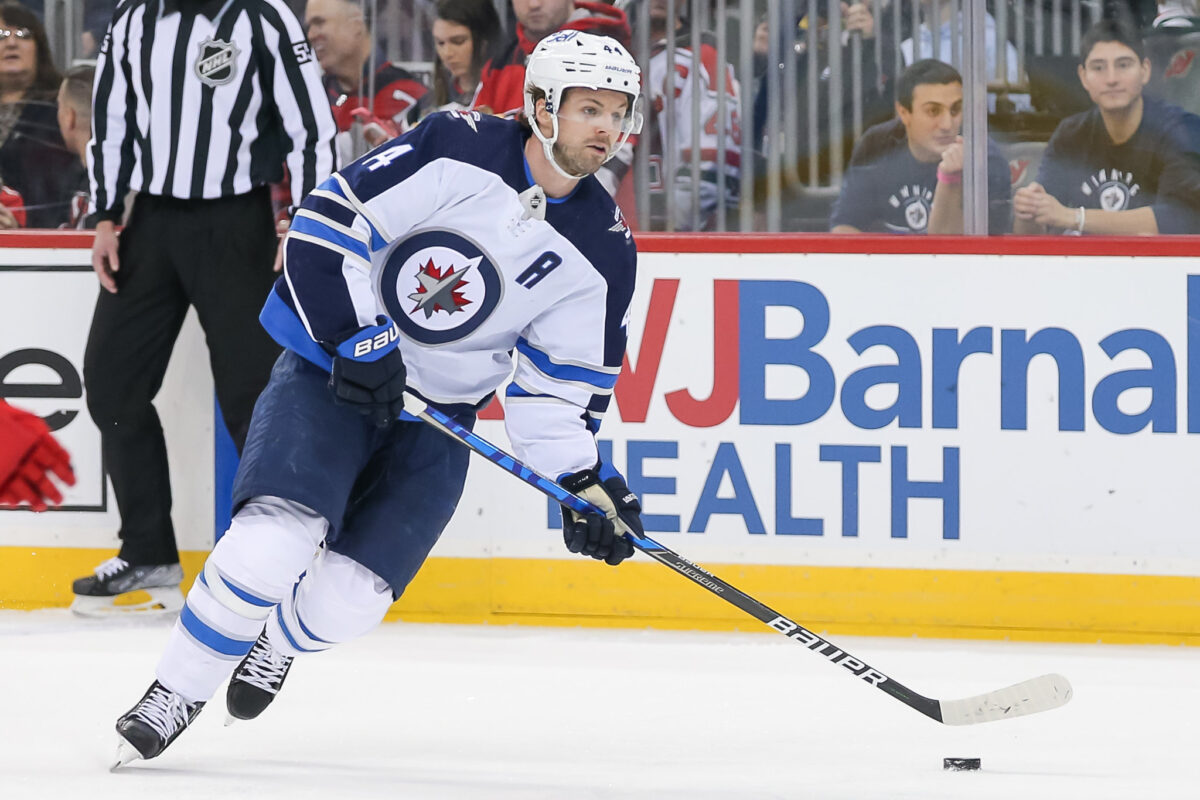 "They all can move the puck well enough and they're all a big part of our offence," Bowness said after the game against the Flyers. "We've stressed that since day one of training camp and we'll continue to stress that every game."
4) Rittich Is Reliable
The low-key signing of David Rittich as Connor Hellebuyck's backup is looking better and better as the season goes.
The game against the Flyers was the second half of a back-to-back situation and the 30-year-old got the call for his 12th start of the season. He made 28 saves on 31 shots, with the only questionable goal Kevin Hayes' power play maker from a sharp angle, and captured his third-straight win.
On the season, Rittich is 8-4-0 and owns a 2.62 Goals Against Average and .908 SV%. Those numbers are more than sufficient for the price, and should give Bowness no reservations about giving him at least 20 starts — if not a few more — by the time the season's over so Hellebuyck is fresh.
Related: Jets' Cheveldayoff's Summer Signings Have Value, After All
One point of debate coming into the campaign was whether going with the cheaper Rittich — who had struggled over the past few seasons — was a smart move opposed to retaining Eric Comrie (and giving him a raise.) Comrie was good for the Jets in 2021-22 and got off to a hot start with the Buffalo Sabres this season but now his numbers — a 4-8-0 record, 3.67 GAA, and .883 SV% — are vindicating Cheveldayoff's choice.
5) Ehlers Could Have Had a Historic Season
Oh, what could have been for Nikolaj Ehlers. If the speedy and dynamic Dane had not missed 36 games with a sports hernia that required surgery, he likely would have broken the Jets 2.0 single-season points total.
Ehlers quickly started creating dangerous chances and racking up points upon his return in early January. In his first 11 games back in the lineup, he has scored four goals and added 10 assists for 14 points and has 17 points in 13 games overall this season. His current points-per-game clip is 1.3, which translates into 106 over an 82-game season. The Jets' single-season points record is 93, set by Kyle Connor last season.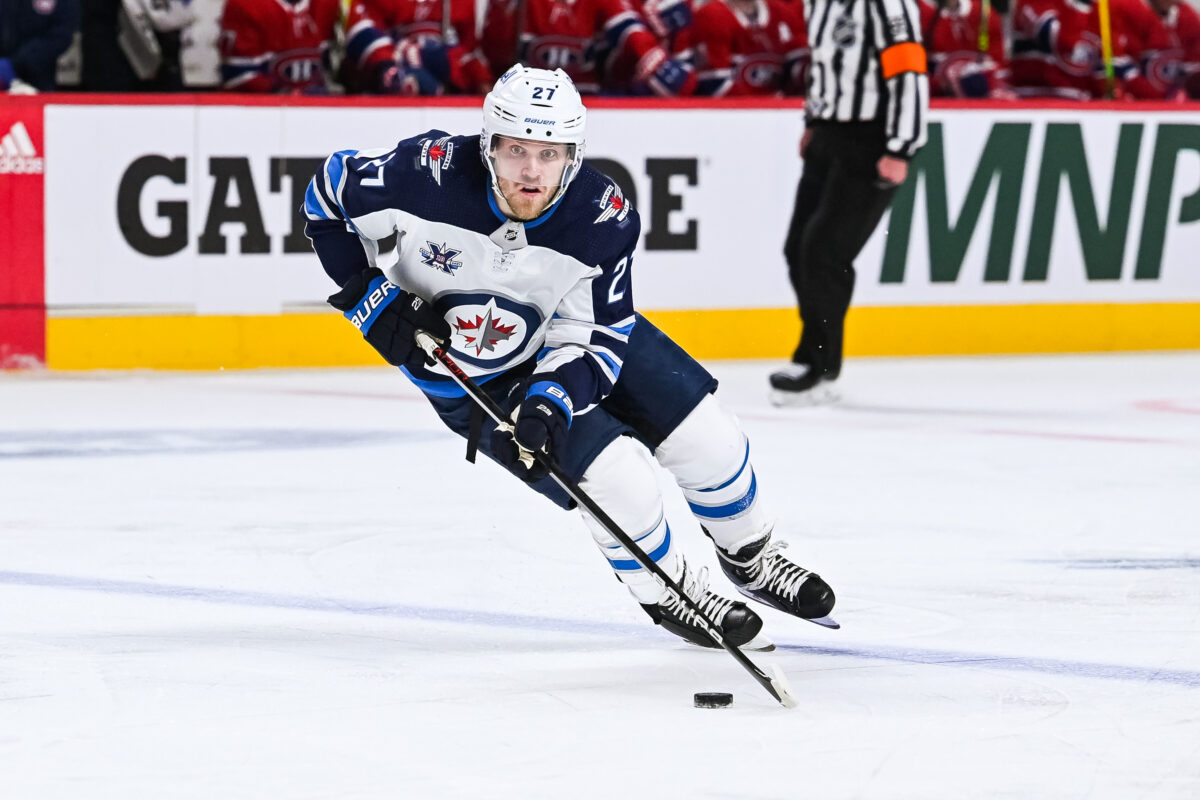 Ehlers showed how high of standards he holds himself to when he said last week, prior to the game against the Maple Leafs, that he didn't think he'd played his best yet.
"I'm o.k. with what I've done until now, but I'm not 100 per cent thrilled with it. There's been a lot of different situations where I definitely felt that I'm better than that," he told the Winnipeg Free Press. "I know the type of player I am and the type of player I will be. I'm happy that we've been able to win games, but I still got a lot more to give to this team than I have been."

From 'Ehlers' best yet to come,' Winnipeg Free Press, Jan. 19, 2023.
Since then, he's had a goal and three assists.
While he won't break any individual records this season, Ehlers will be integral to success down the stretch and his season has been historic in one sense. With his first period power play marker against the Senators — the 168th goal of his career — he became the all-time leading Danish goal scorer in NHL history, surpassing Frans Nielsen.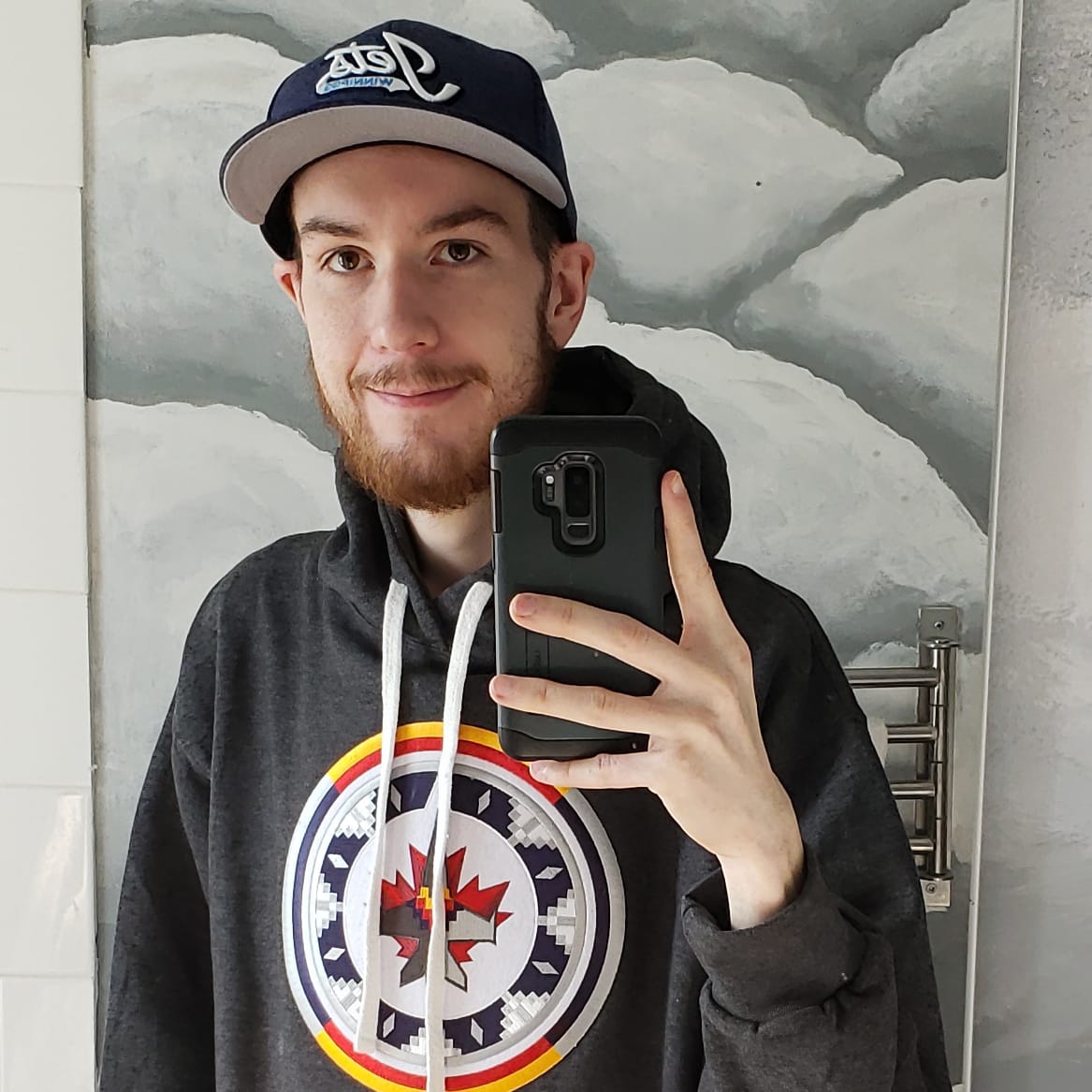 Declan Schroeder is a 27-year-old communications specialist and freelance journalist in Winnipeg, Manitoba. He holds a diploma in Creative Communications with a major in journalism from Red River College and a bachelors in Rhetoric and Communications from the University of Winnipeg.
Deeply rooted in the city's hockey culture, the original Jets skipped town when he was two and the 2.0 version came onto the scene when he was 17.