The Winnipeg Jets are 3-3-0 in their past six contests but some cracks are beginning to show as they have fallen out of first in the Central Division. They are guilty of inconsistent play during that stretch and need to patch things up.
Jets Set Winning Template Against Penguins…
The Jets' Jan. 13 victory over the Pittsburgh Penguins is what a complete victory looks like and the type of effort Rick Bowness and the coaching staff should be pointing to as a template for future success.
---
---
The Jets left Pittsburgh — a place they rarely win — with a 4-1 victory that was as dominant as any game they've put together. They were creative and opportunistic offensively, dogged defensively — only allowing 23 shots and few high-danger chances — and showed a high compete level.
"That was probably one of the best games we played all year, it really was, in terms of how we wanted to play and how to be successful going forward," Bowness said after the game. "There were no passengers tonight. Everyone contributed."
Bowness stresses the importance of a tight defensive structure and the team has improved in that regard as they've cut down on scoring chances allowed per game quite a bit since last season.
The Pittsburgh game was even more remarkable for two reasons: it was the second half of back-to-backs, and it stood in massive contrast to the game just 24 hours before.
…But Have Not Followed That Template Consistently
The Jets escaped Buffalo with a 4-2 win on Jan. 12, but it wasn't the type of performance they should be happy with. They allowed the Sabres — one of the NHL highest-scoring teams — too many shots and quality chances; the defensive structure broke down and they either allowed odd-man rushes or were pinned in their own zone for extended periods. It was only thanks to Connor Hellebuyck's heroic 39-save performance that they were able to capture two points.
Hellebuyck said the Jets "got what (they) deserved" by winning but Bowness didn't agree, saying "tonight, they outplayed us. That's the most chances we've given up in a long time. Turnovers and poor coverage in our end…"
"Tonight, we found a way to get that goal in the third," he continued, referring to Kyle Connor's breakaway game winner, "but we have to find a way to play smarter than that. There's no sugarcoating it."
Bowness felt the Jets played better in their 7-5 loss to the Detroit Red Wings two nights earlier on Jan. 10. They controlled the pace for long periods and potted five goals, but the 3-0 first-period hole they dug for themselves due to a slow start and uncharacteristically weak goaltending from Hellebuyck was too deep to climb out of.
Eastern Road Trip Has Begun Embarrassingly
The Jets have not been able to replicate the Pittsburgh game since. After grinding out a 2-1 win in a trap game against the lowly Arizona Coyotes in a brief visit home, they floundered badly in their two marquee Canadian matchups to begin their five-game eastern road trip.
---
Latest News & Highlights
---
60-minute efforts eluded them as they did at the beginning of the season, much less forgivable now that they've had time to get used to Bowness' systems and are fairly healthy after getting key personnel back from injury.
Related: Jets in Good Position as Injured Players Set to Return
The 4-1 loss against the Canadiens was one of their worst performances this season. Despite being the superior team in the standings and on paper, the Jets were listless, too loose defensively, and disorganized offensively. The Canadiens, a team that can score in bunches, did just that.
"We weren't skating. Our legs weren't going. Our compete wasn't good. Our execution was way off. There's very few games that we're going to walk out of a rink and say we didn't deserve to win but that's certainly one tonight," said Bowness, who is never afraid to call a spade a spade. "We didn't deserve to win that game. We were behind them all night and made it very easy for them to play their game. When the compete isn't there and the legs (aren't) there and the execution isn't there, then you look bad. We looked bad."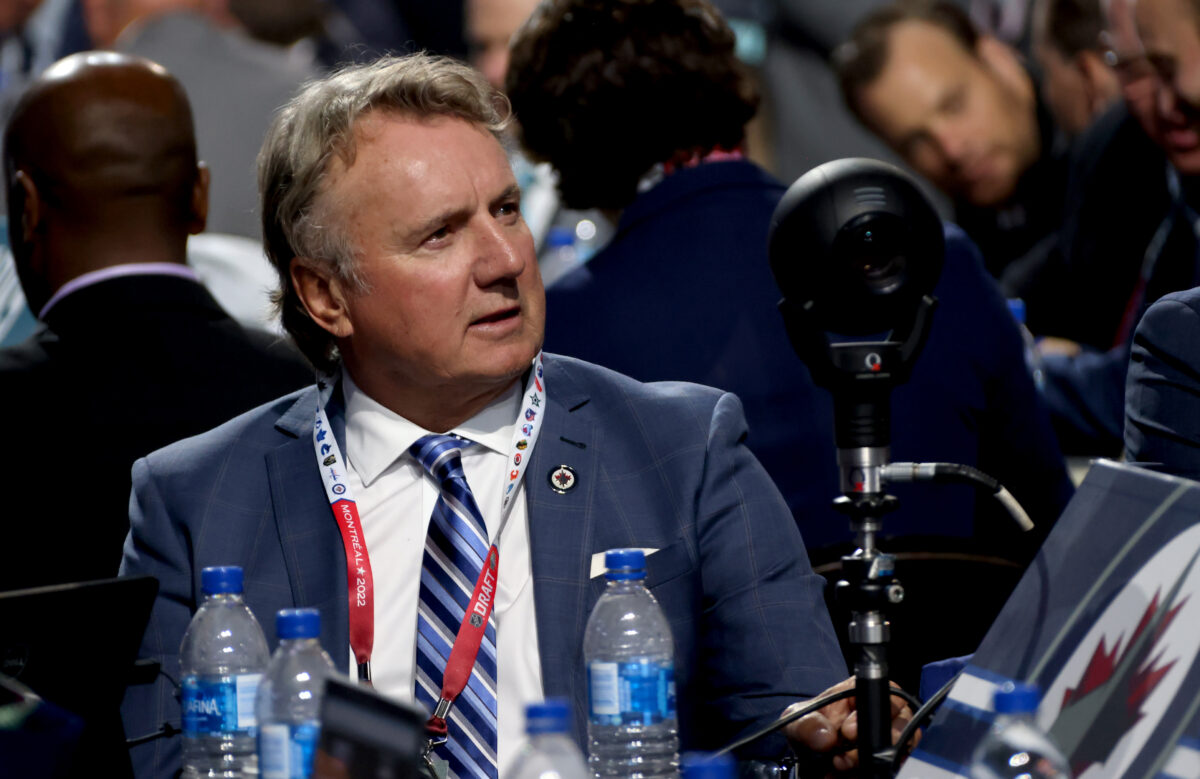 Against the Toronto Maple Leafs — a matchup hyped as a battle of juggernauts — the Jets could not keep up against Auston Matthews and company. Sporting new lines Bowness assembled Wednesday due to his unhappiness with the effort against the Canadiens, the Jets played a strong first period and fired 18 shots on Ilya Samsonov, but couldn't find the back of the net.
It seemed to have the makings of a good bounce-back effort… that is, until the second when they fell apart. Matthews scored just eight seconds into the period and the Maple Leafs exercised their will as they built up a well-deserved 3-0 lead through two. The Jets pushed back in the third, but it was too little, too late as the score ended up 4-1 for the second-straight game.
Jets Don't Need to Panic But Should Be Concerned
The game against the Canadiens was an example of an bad habit creeping back in from the Paul Maurice era: the tendency to play down to inferior opponents. The game against the Maple Leafs was an example of wilting under pressure to prove they belong in the conversation as one of the league's top teams.
The Jets are still in a good position, but should certainly be concerned. They haven't played like a team near the top of their conference in the past six games; if they make the playoffs and play like they have lately, their postseason experience will be a short and sad one.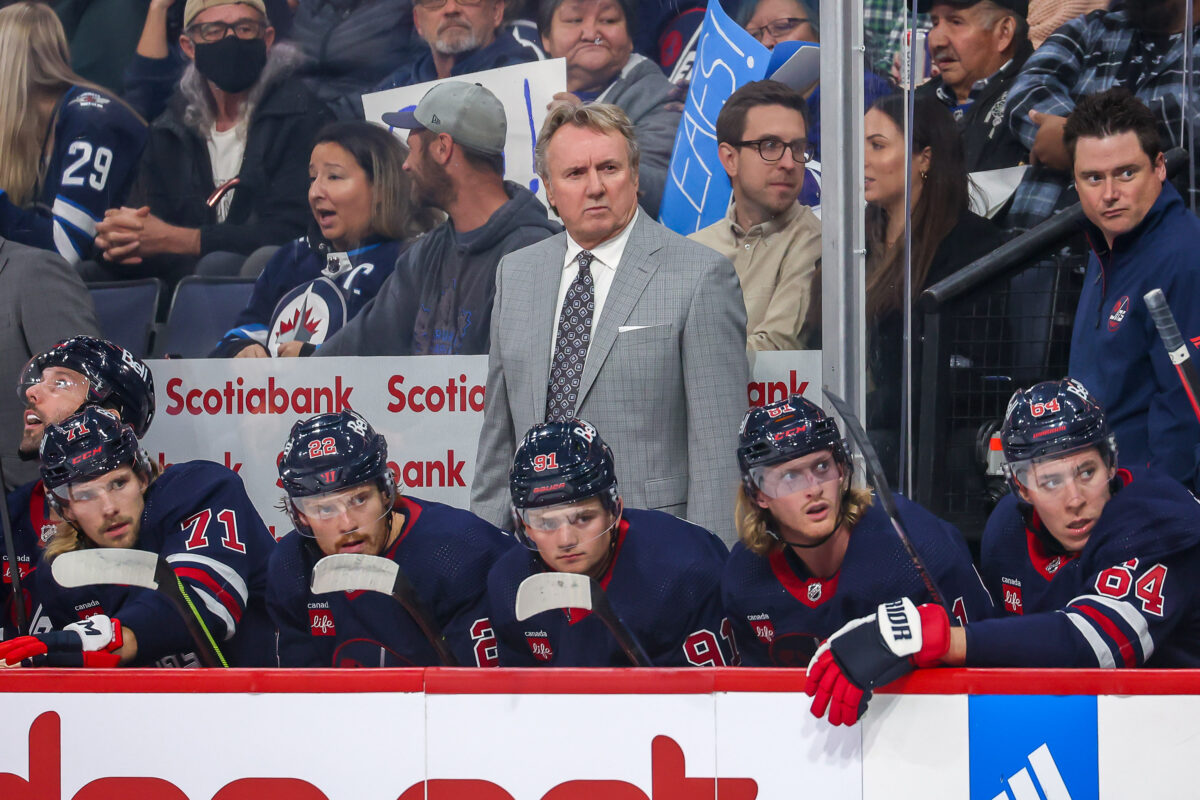 Bowness has been a stern taskmaster since coming on board and the team has generally responded to his coaching style. Sadly, they're falling back on some old ways that did them a disservice last season, when they finished well out of the playoff picture.
Bowness needs to get the team refocused and the players need to take the collective approach to leadership and accountability that led to them turning heads with an excellent first half. They cannot try to rest on that first half, because half a good season does not a bona fide contender make.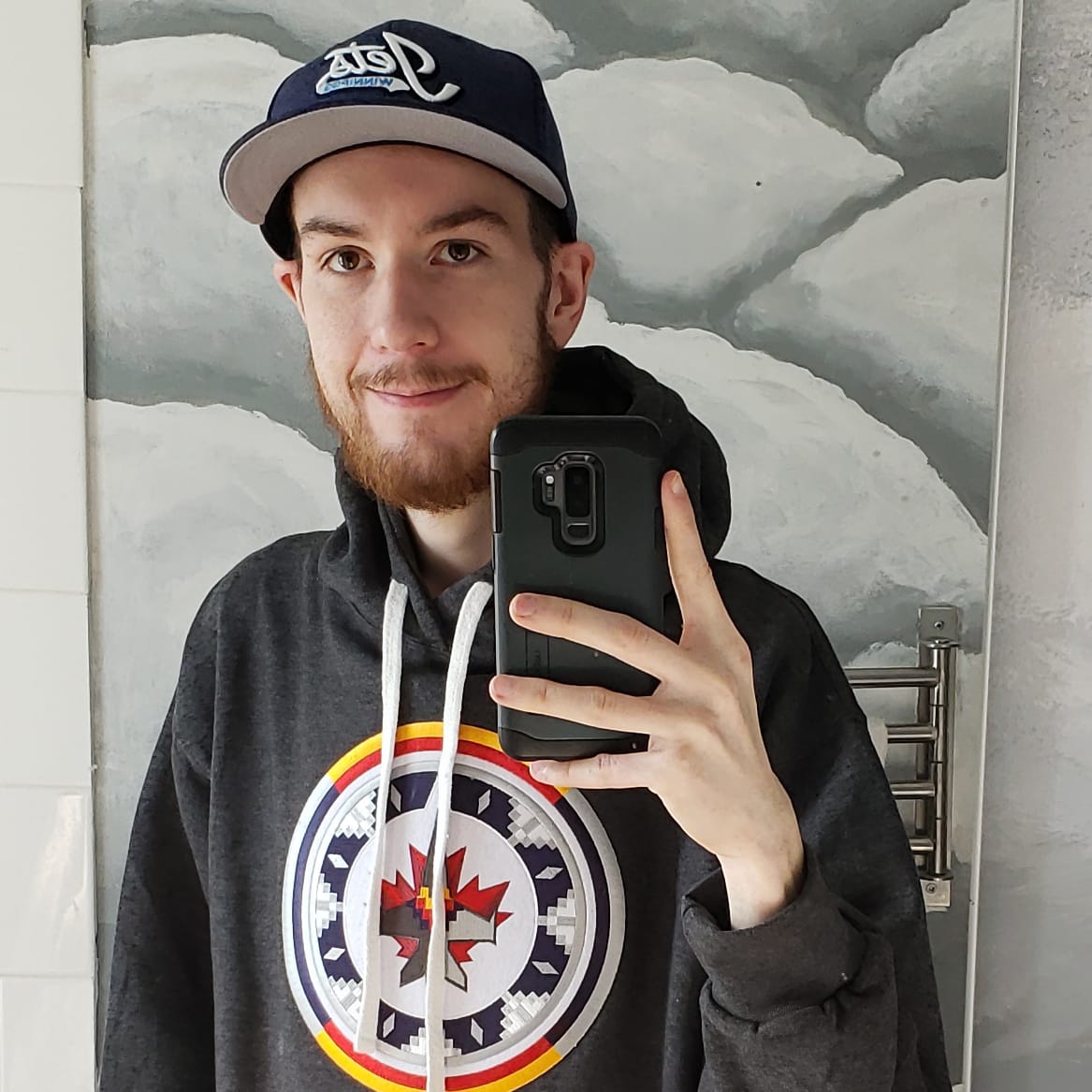 Declan Schroeder is a 27-year-old communications specialist and freelance journalist in Winnipeg, Manitoba. He holds a diploma in Creative Communications with a major in journalism from Red River College and a bachelors in Rhetoric and Communications from the University of Winnipeg.
Deeply rooted in the city's hockey culture, the original Jets skipped town when he was two and the 2.0 version came onto the scene when he was 17.