There's a range of possible responses to the question of how well the 2022-23 Montreal Canadiens season is going. It depends on whom you ask. Some say it's going better than expected, especially after the last-place finish in 2021-22. Some will inevitably say everything is as it should be, while others simply aren't content with anything other than a playoff contender (at the very least).
To be fair, considering the Canadiens have made miraculous one-season turnarounds in the past, it was never completely out of the question, especially as they had been hovering over .500 well into November. However, the Canadiens crashed down to Earth hard, regressing to the mean, even arguably past it as the Canadiens lost seven games in a row starting at the end of December, getting outscored 36-12 in the process.
Now, with the Canadiens 13 points out of the second wild-card playoff spot in the Eastern Conference, reality has set in, how they're far from a playoff team. For some, it's unacceptable, prompting arguably unjustified criticism in the media. The object of that criticism? Here are the five likeliest scapegoats at least come the end of the season:
5. Jake Allen
Objectively speaking, goalie Jake Allen hasn't exactly delivered as one would hope a No. 1 goalie to, based on his sub-par stats line. He's 10-16-1, with a 3.52 goals-against average and .892 save percentage, which are far from good numbers. So, it's fair to look at what he's accomplished this season as a disappointment on the whole (with him having admittedly stood on his head to steal a few wins).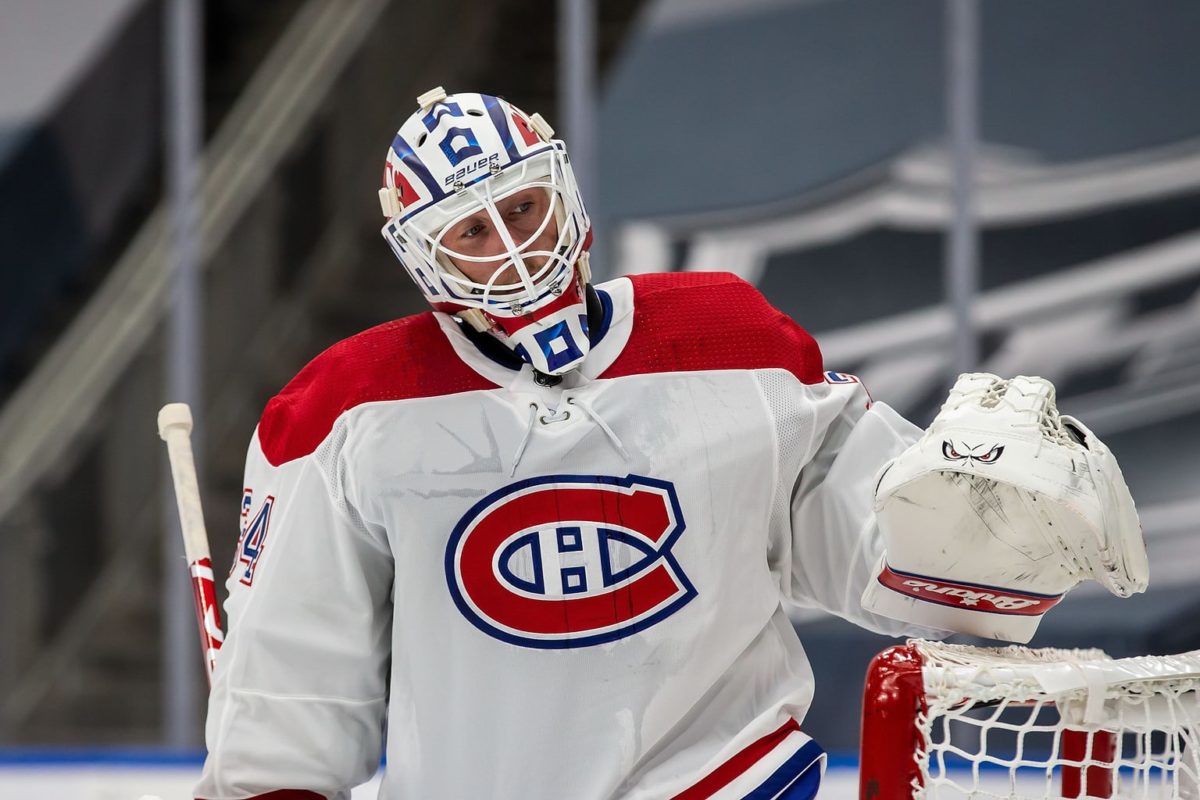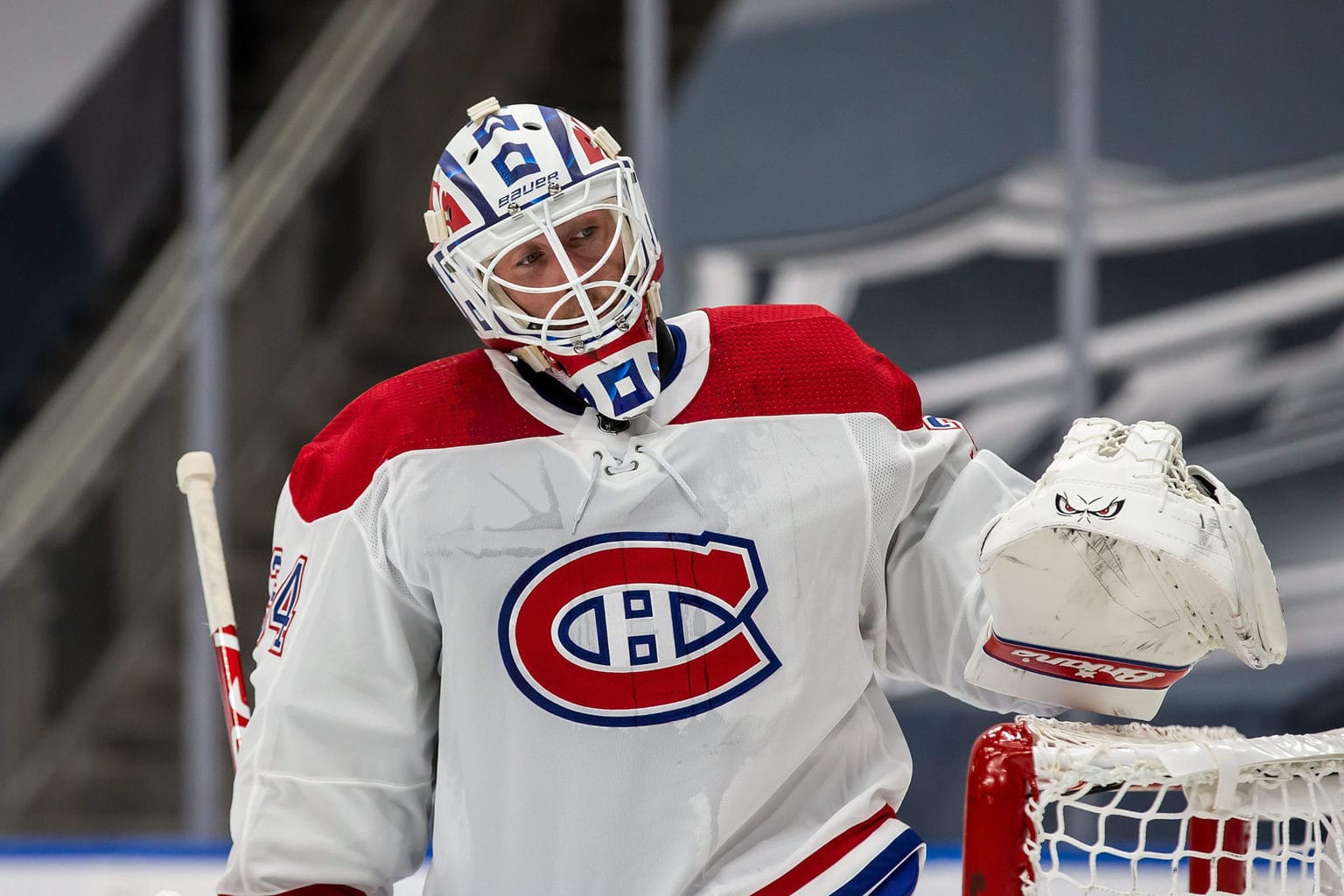 All that to say, any criticism directed Allen's way is unjustified for several reasons. For starters, he alone is far from the reason the Canadiens have allowed a 28th-ranked 171 goals, especially since he's been injured for a fair bit. Overall, the goaltending has gotten a lift from backup Samuel Montembeault, to the point that it's hard to point the finger to the crease as the team's primary source of problems.
The defense has similarly given up a 28th-ranked 34.0 shots per game, meaning it's not like Allen or Montembeault are getting a lot of help, which was to be expected. After all, when your defense comprises five rookies, you have to expect mistakes to be made.
---
Latest News & Highlights
---
Finally, considering Allen is a career backup for all intents and purposes, he should have been no one's idea of the No. 1 the Canadiens needed heading into the season. And, generally speaking, he wasn't, not even in the mind of general manager Kent Hughes, who said on the record there was no one in the organization who's shown a consistent ability to be a starter in the NHL. That's not on Allen.
4. Kent Hughes
Ultimately, this is Hughes' team. At least, one year in since he was hired, it's quickly becoming his. So, its failure to perform should fall on his shoulders, theoretically anyway.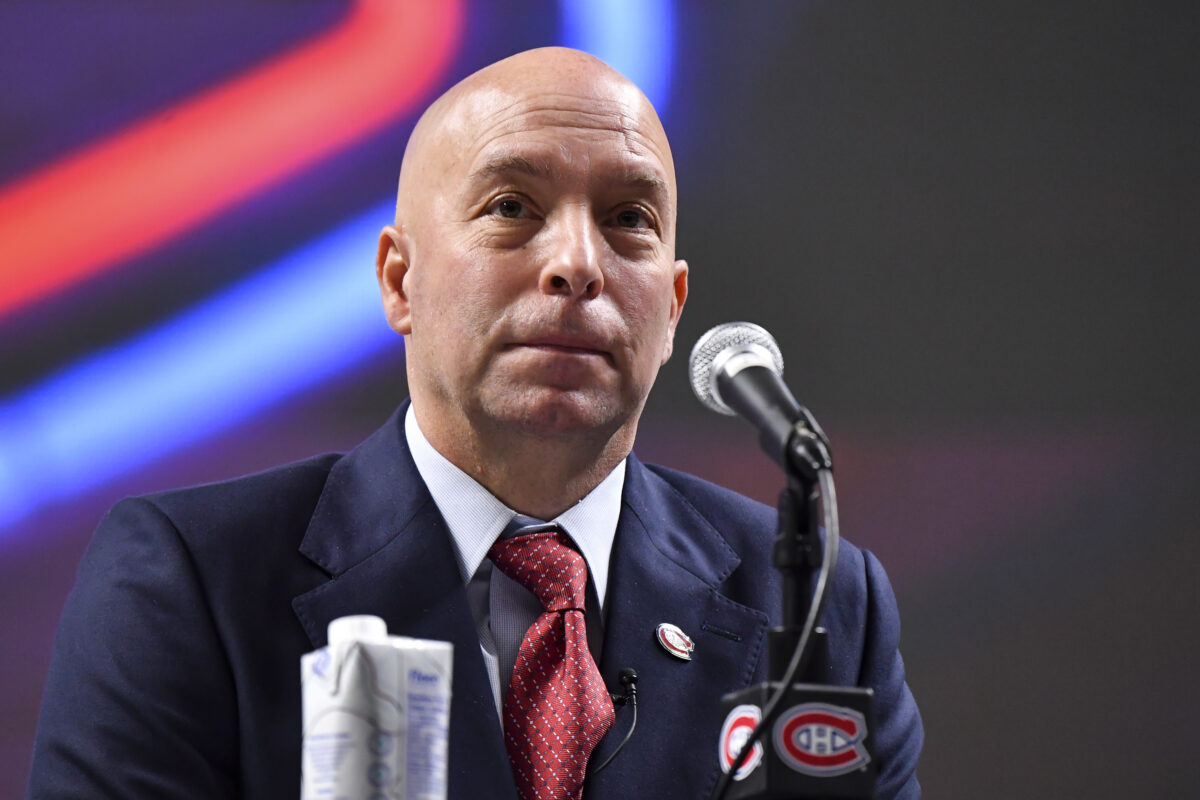 However, consider how, when he was hired, he shared his vision of how the Canadiens "in a perfect world, would be an offensive-minded hockey club." Last season, the Habs finished with a 27th-ranked 218 goals scored, indicating a long road ahead. This was never supposed to be a quick process.
Furthermore, the fact Hughes went ahead with two backups in net gives further indication he never intended on making the playoffs in 2022-23 to start. Keep in mind, instead of so much as trying to acquire a No. 1 goalie to replace Carey Price, once he announced his starter would most likely be out for the season, he traded for center Sean Monahan instead (from ''Disheartening': Canadiens' Price could miss entire season, GM Hughes says,' Montreal Gazette, Aug. 19, 2022).
That was after Hughes acquired fellow-center Kirby Dach. In other words, Hughes acquired a center with chronic hip problems with the cap space he'd be getting from Price going on the shelf, even though he had just addressed the issue down the middle. Few could have expected Monahan to be as effective as he has been (when healthy), so it was most likely a case of Hughes focusing on the first-round pick the Calgary Flames were giving the Habs to take on the contract, which is something a team that's rebuilding does… which is undeniably what the Canadiens are doing as we speak.
Ultimately, Hughes just got hired and is in no way on the hot seat. Even the most impatient among the team's fans must acknowledge he needs more time to completely instill his vision for the team. The upcoming 2023 trade deadline should help in that regard.
3. Jonathan Drouin
One of the names likely headed out the door at said trade deadline is Jonathan Drouin. The native son is in the last year of the six-year contract he signed when he first joined the Canadiens in 2017 and it has become clear he won't be staying.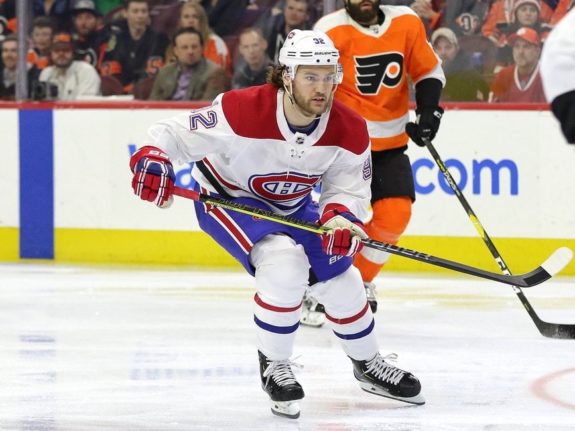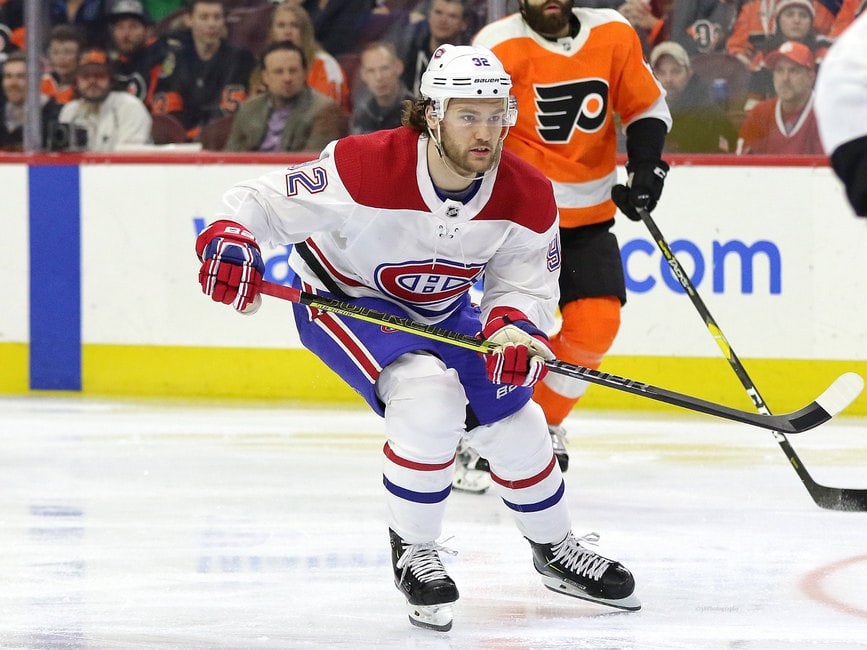 At least, he shouldn't. It hasn't worked out in the slightest, honestly from the get-go, when the Canadiens tried to bill the winger as the No. 1 center the team had been lacking for decades. In his defense, Drouin has arguably produced in line with his $5.5 million cap hit. The 169 points he's scored in 291 games with the Habs translate to a 48-point pace over a full season. However, for some that's not enough.
For others still, the just 291 games over six seasons are what stand out, especially the games he missed in 2021, when he left the Habs down the stretch to focus on his mental health. His harshest critics may argue he could have contributed to a hypothetical Stanley Cup victory, as the Habs went on to lose 4-1 to, coincidentally his former team, the Tampa Bay Lightning, in the Final.
After all, the seven points he scored in 10 playoffs games in 2020 serve as indication of his ability to contribute in the postseason. He also scored 14 points in 17 playoff games for the Lightning in 2016 roughly a year before the Canadiens acquired him.
So, in some minds, Drouin simply hasn't delivered what was promised… even if it wasn't him doing the promising. Plus the zero goals he's scored this season through 28 games (12 assists) far from warm their hearts. Of course, ideally Drouin would be putting together a career season to maximize his return. In fact, it was largely anticipated since he's still in his prime and playing for his next contract.
No dice though, further galvanizing the haters, when he's really just one forward of many that hasn't lived up to expectations. Of course, the question is "whose expectations?" When he's only getting 13:47 per game (less than Evgeny Dadonov's 14:07 and 12th-most among the team's forwards), it's not like the Habs are putting him in the best position to produce.
Even if that 14:07 includes 2:35 per game on the power play, there's only so much one man can do, especially on a unit that's ranked last in the league (15.3%). Drouin's no savior. He never realistically was though, despite the hype. To some, that's unforgivable.
2. Canadiens' Medical Staff
Drouin's just one example of a Canadiens player who has missed time this season (and last, when the Habs set a record for man-games lost). Cole Caufield, who was just announced as undergoing season-ending surgery, is the latest, perhaps serving as the biggest argument that changes are necessary to the team's medical staff.
Related: Caufield Injury Spells Disaster for Canadiens and Fans to End 2022-23
The argument is simple, in that, as head coach Martin St. Louis made clear to reporters, Caufield had been playing hurt for a while. In the above-linked piece reporter Eric Engels wrote how his agent Pat Brisson told Sportsnet Caufield could have played another ~20 games potentially without any issue. However, as Brisson said, "every time he steps on the ice, there's a chance it could get worse, and then it could get more complicated in surgery."
Even if you disagree with the thought process behind the decision of continuing to let Caufield play, it's almost apples and oranges. The Canadiens' medical staff didn't injure Caufield or any of the other Habs currently on the shelf (of which there are admittedly many), unless the argument is somehow the Habs are indirectly contributing to the situation through improper conditioning.
It is admittedly awfully coincidental that the Canadiens would run into so many injury problems two seasons in a row. They're currently ranked fifth in terms of the cap hits of injured players (CHIP), while the absence of someone like Caufield, who is on his entry-level deal, is far from represented fairly.
Even so, even if it's eventually determined change is in order, only one of the teams hit harder than the Canadiens in terms of injuries (the Columbus Blue Jackets) are below them in the standings. Meanwhile, the Colorado Avalanche and Washington Capitals are currently holding down playoff spots.
On top of it all, the Vegas Golden Knights, who are just below the Canadiens in terms of CHIP, lead the Pacific Division, despite similarly being out a No.1 goalie. It simply comes down to the overall make-up of the team, and, as alluded to earlier, what that team is trying to accomplish. In other words, sometimes where there's a will, there's a way.
1. Martin St. Louis
Maybe that last sentence should include an asterisk to indicate it's in reference more so to team management than anything or anyone else, because few can argue against St. Louis wanting to win. It's his job and, even though he's been less than successful at it, it's abundantly clear he's trying his hardest to make it happen.
Based on those criteria alone, there's a case to be made St. Louis literally isn't getting the job done and should be relieved of his duties. However, there's clearly more at work here. While injuries aren't an excuse, they are in part an explanation as to why things are going so badly.
Furthermore, even though Hughes isn't actively tanking the team's prospects at the playoffs, he is arguably inactively tanking by having gone with Allen to replace Price as explained above. As such, it's clear that everything is pretty much going according to plan based on Hughes' timeline, and, where there's a will in his case, there's most definitely a way.
St. Louis is the most obvious scapegoat, because, aside from the likes of Drouin, who's on his way out anyway, he's probably the most expendable. However, for Hughes' purposes (and those of the Canadiens overall right now), St. Louis is the right man for the job.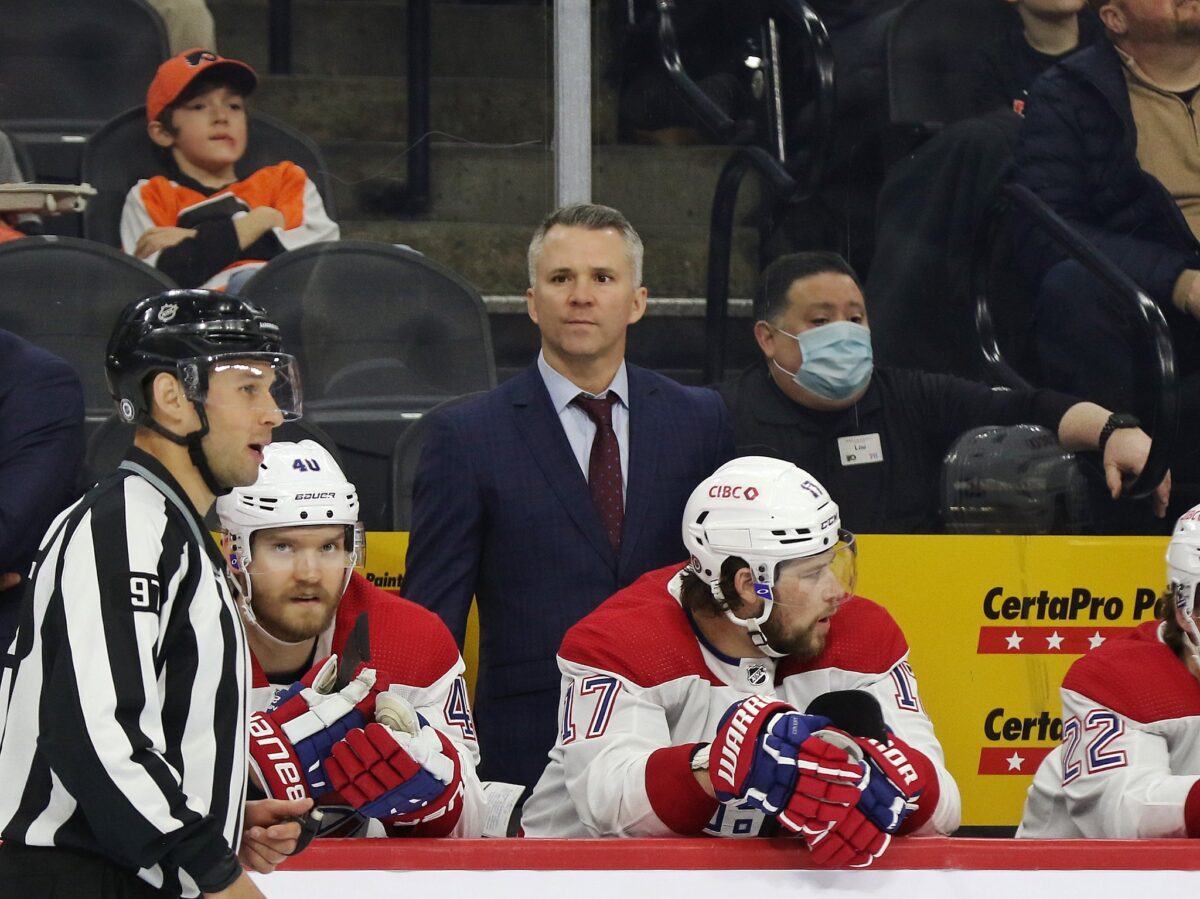 Less than a decade removed from a Hall-of-Fame playing career and without any prior professional experience, St. Louis is probably the closest thing to a player's coach out there. There's a reason Hughes picked him as his first hire behind the bench, and it wasn't to make the playoffs right away.
It maybe wasn't to lose seven straight by a combined 36-12 scored earlier this season, as that was largely the reason predecessor Dominique Ducharme was let go when he was. However, the ship has since been righted, at least as much as it can, with the Habs having gone 5-4 since the infamous losing streak ended, with wins coming over playoff teams like the New York Rangers, Toronto Maple Leafs and Winnipeg Jets, not to mention an impressive effort over the NHL-leading Boston Bruins in a 4-2 defeat on Jan. 24.
That's the reason St. Louis was hired, the effort level the Canadiens for the most part have brought game in, game out, the culture he's instilled. Some may call for the need of a winning culture, but, in the absence of the tools St. Louis needs to win consistently, he's by all objective appearances doing as well as he can.
No, St. Louis' not the best head coach in the league, far from it. He needs experience before he can even get close to that point. However, he's arguably the best head coach for what the Canadiens need right now, someone to help guide the team's younger players, seven of them, nearly a third of the roster, born this century.
Anyone expecting more in the standings out of St. Louis under those circumstances, not even taking into account the injury situation, needs to give their head a shake. The Canadiens will be fine, maybe even under St. Louis, assuming they're given a chance to grow into their respective roles in time. Scapegoating St. Louis for any perceived performance issues says more about the performance of those doing the scapegoating. He's the easiest target without a doubt, but also the laziest. Sometimes, like in this case, there maybe shouldn't be a target at all.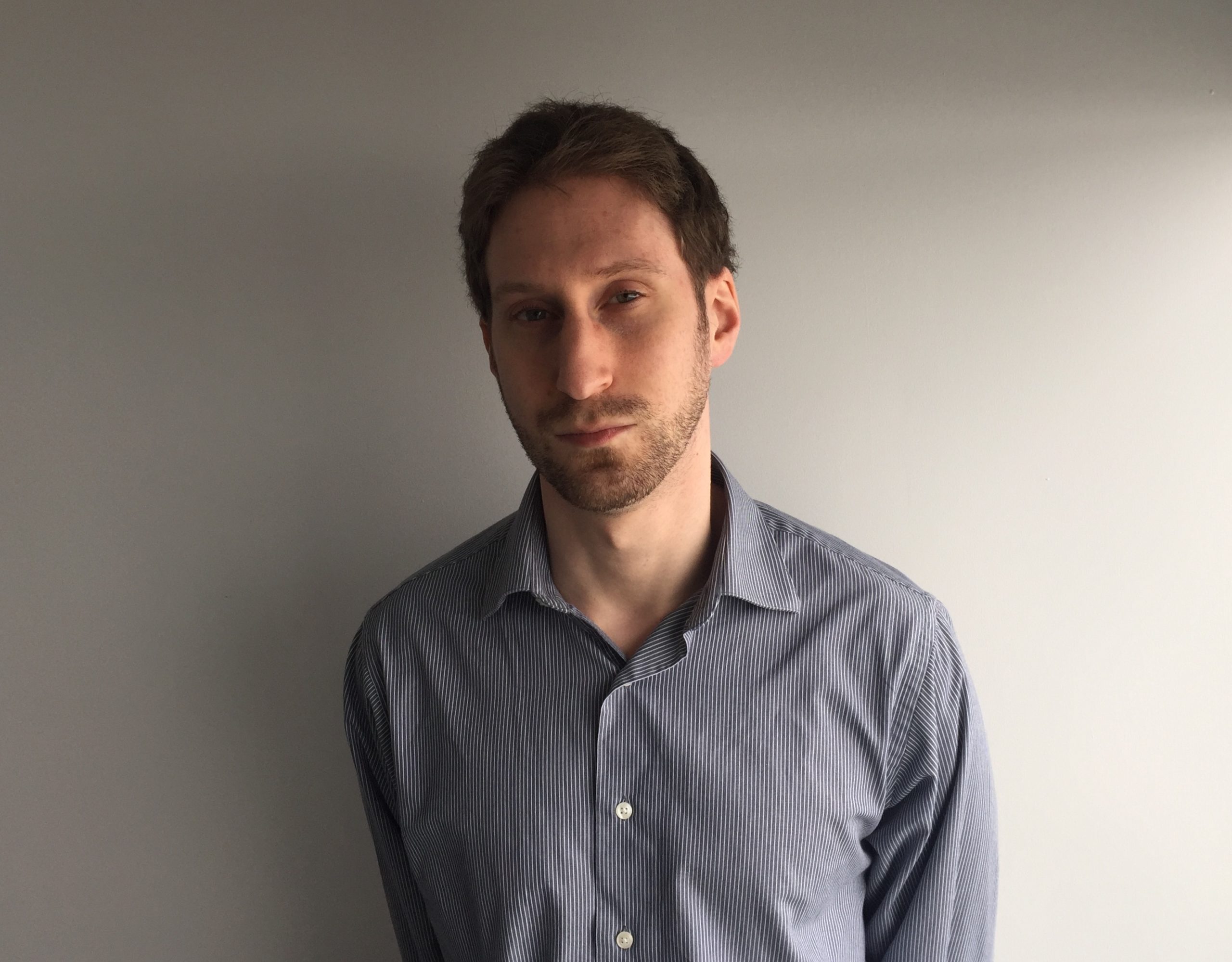 After 10 years of writing hockey, Ryan decided it was as good a time as any to actually join The Hockey Writers for the 2014-15 season. Having appeared as a guest on such programs as CBC Radio One's Daybreak, Ryan has also written for the Montreal Gazette and Bleacher Report and worked for the NHL itself and his hometown Montreal Canadiens. He currently writes about all things Habs for THW, with it being a career highlight for him to have covered the 2021 Stanley Cup Final as a credentialed member of the press.