No one really wants to see the Montreal Canadiens get blown out every game. Judging by the way the Washington Capitals stopped celebrating goals en route to their 9-2 victory on New Year's Eve, maybe not even opponents. However, any argument the Canadiens shouldn't be tanking for the sake of a high draft pick is unlikely to have an effect on how this season plays out, for the simple reason that's not what's going on here, at least not exactly.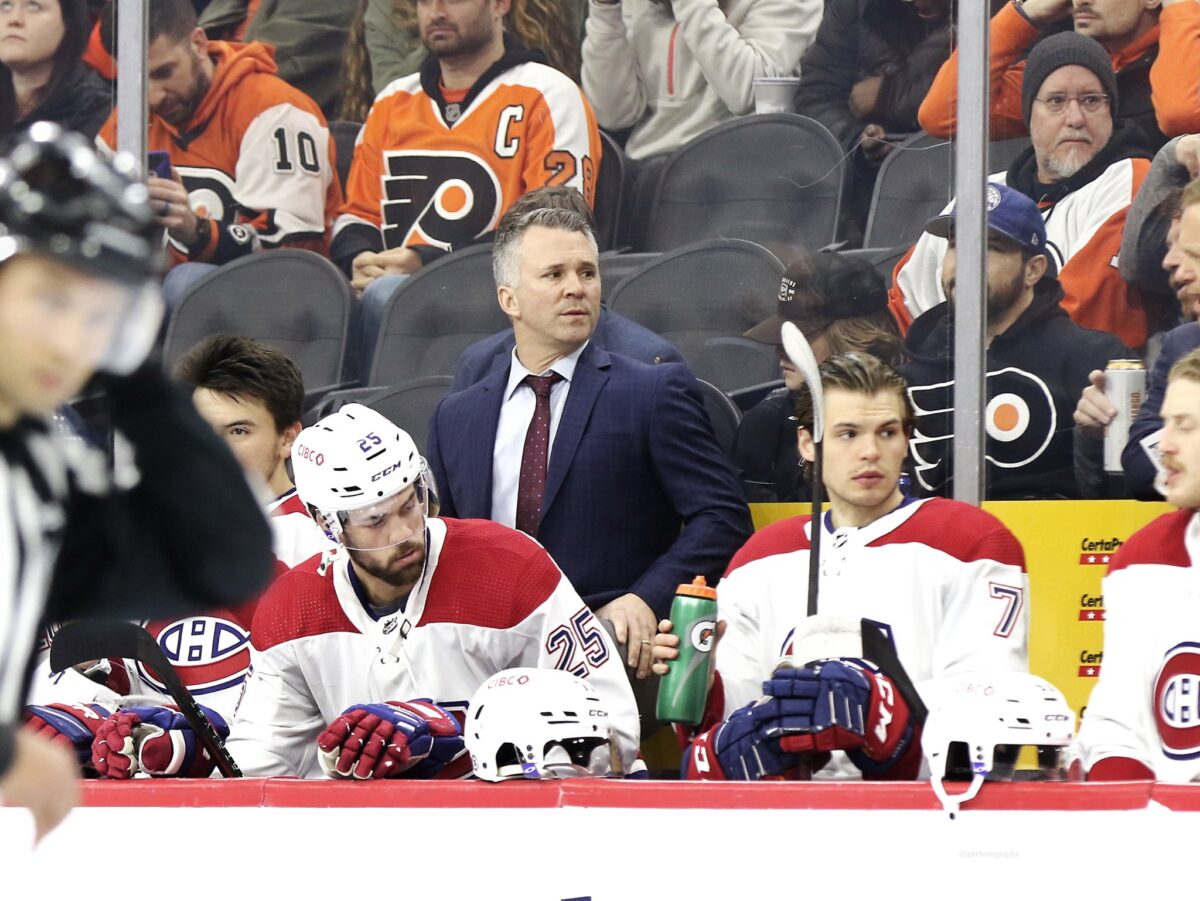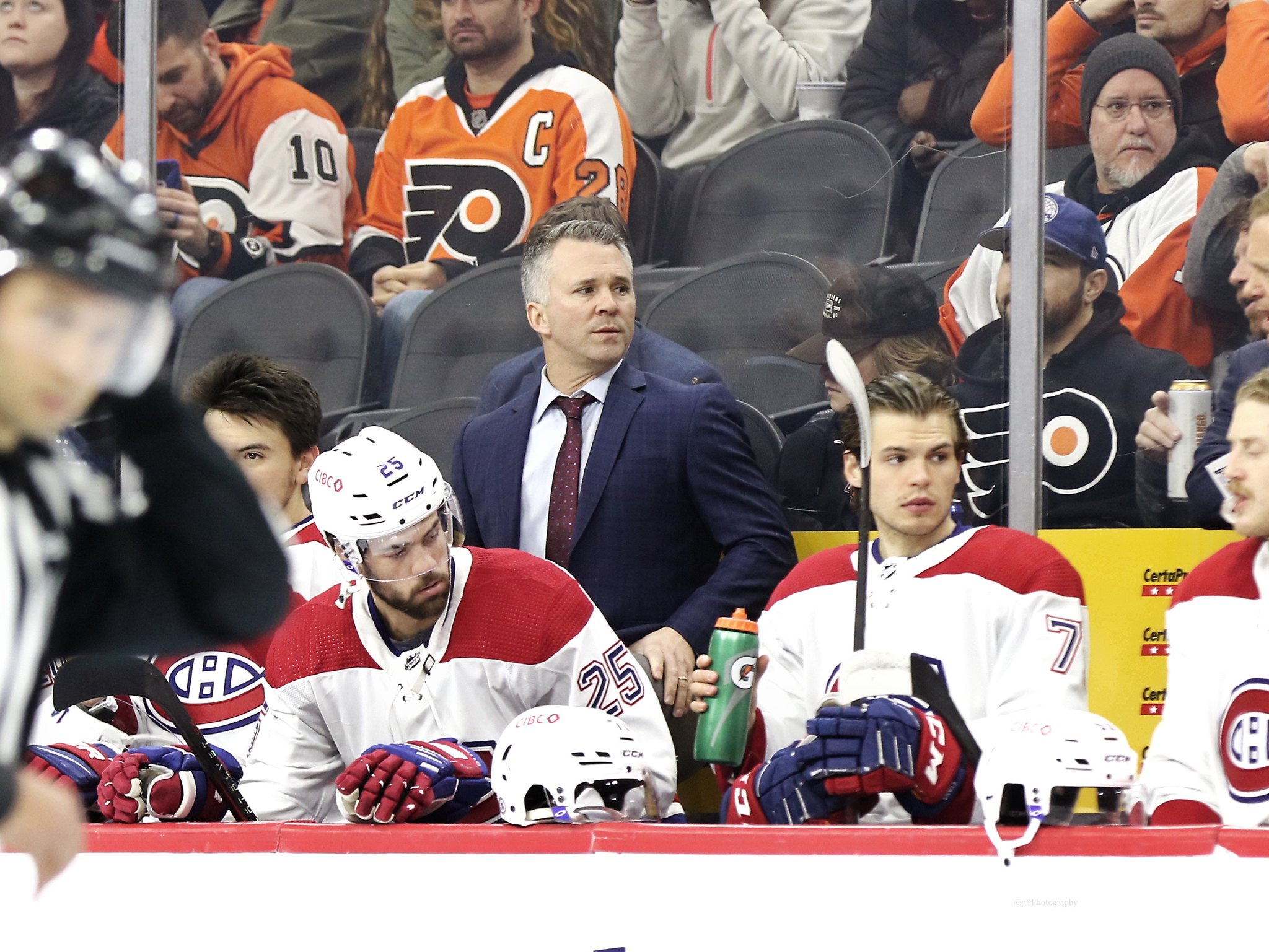 Clearly, the Canadiens are in a bad way, right now. Their undeniably embarrassing rough times have continued on into 2023, as they lost 6-3 to the Nashville Predators on Jan. 3. They've now lost six straight games by a combined 32-11 score, starting with an oddly hope-instilling 2-1 overtime loss to the Stanley Cup-champion Colorado Avalanche on Dec. 21. Needless to say, this goes beyond mere regression to the mean. This is ugly.
Canadiens vs. Avalanche
It's oddly ironic, as the Avalanche should arguably be the model for future success, especially for the Canadiens. After all, like the Habs last season, the Avs finished last in the entire NHL in 2016-17 with a less-than-inspiring 48 points. Literally five seasons later, they were on top of the hockey world, so the poster children of any hypothetical five-year plan.
There is another lesson to be learnt from the Avalanche. That 2016-17 season they routinely lost by large margins. Coincidentally, and you can't make this stuff up, their worst loss of the season was 10-1 to the Canadiens on Dec. 10, 2016. They gave up 276 goals that season, a league-worst average of 3.37 per game, with also a league-worst -112 goal differential.
So, the Avs know what the Canadiens are going through, literally. Current Avs Nathan MacKinnon, Mikko Rantanen and Gabriel Landeskog, three of their undeniable core players, were on that team, alongside teammates J.T. Compher and Erik Johnson. As a result, it's clear any suggestion that what's going on with the Canadiens right now is going to wreck prospects at a winning culture are rooted in ignorance.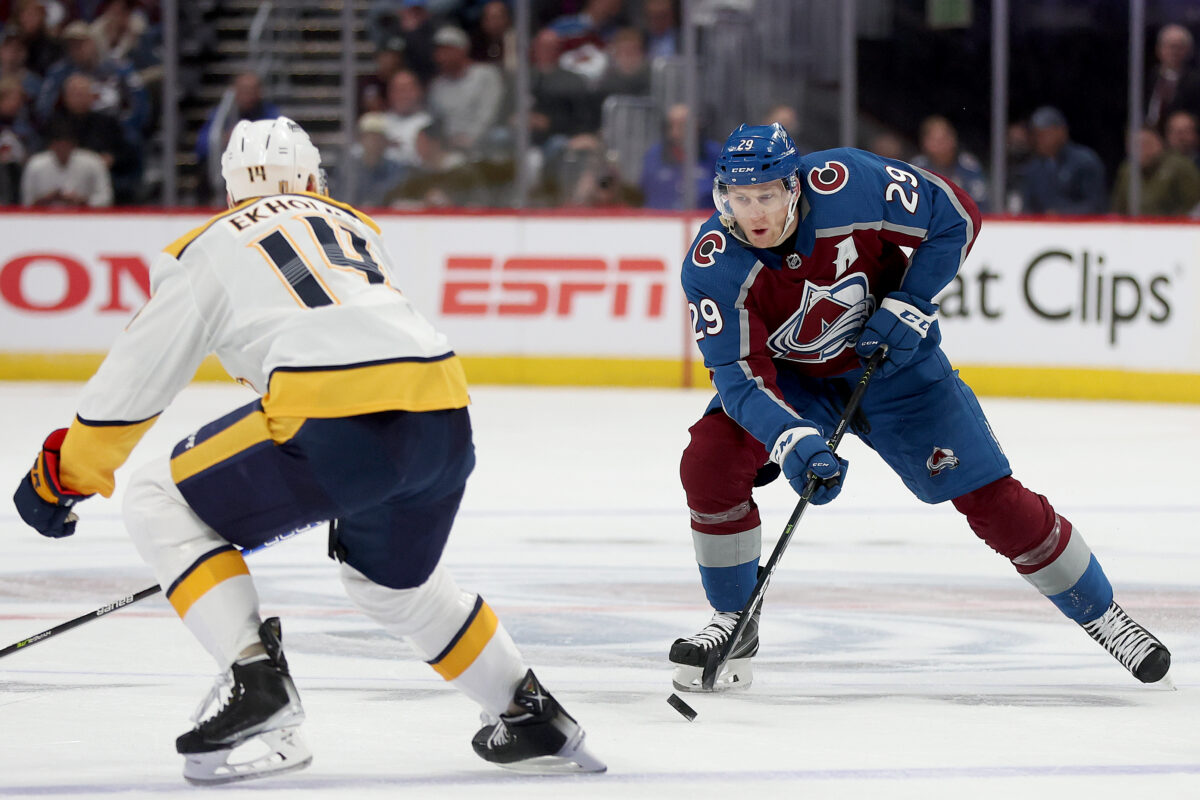 The very next season in fact, the Avalanche earned 95 points and a playoff berth, and there was significantly more overlap in terms of players on the roster. Just like the Avs last year though, there will be a great deal of turnover on the Canadiens by the time they're able to contend again, maybe even behind the bench, where current-head coach Martin St. Louis is starting to unjustifiably earn the ire of members of the media.
Keep in mind though, 2016-17 was also Jared Bednar's rookie campaign as Avs head coach. He's still around too, in spite of calls for him to get fired that very first season (from 'Kiszla: Will Avs coach Jared Bednar get fired before he gets a fair chance in Denver?' The Denver Post, Feb. 4, 2017). So, St. Louis can potentially turn this around, just like he turned it around when he first got hired in early 2022.
St. Louis Still Part of Solution for Canadiens
Remember, the Canadiens were routinely getting slaughtered under his predecessor Dominique Ducharme. Shortly after St. Louis got hired they didn't just win two in a row for the first time all season. They won five and ended the season on a relatively high note, in spite of it appearing at one time to be in the running for the worst in franchise history. They even beat the Presidents' Trophy-winning Florida Panthers 10-2 in the final game of the season.
It may not be like flipping a switch, but St. Louis instilled a winning culture in the Canadiens once before. He can do it again under the right circumstances, with the right players. That's why rebuilding is so important. That's why, even though it's difficult right now, the endgame of securing multiple top-end draft picks is so critical. The Avs suffered through an especially tough stretch, missing the playoffs in eight of 11 seasons, starting in 2007. Those subsequent drafts, they picked Landeskog, MacKinnon, Rantanen and, following that last-place 2016-17 season, Cale Makar.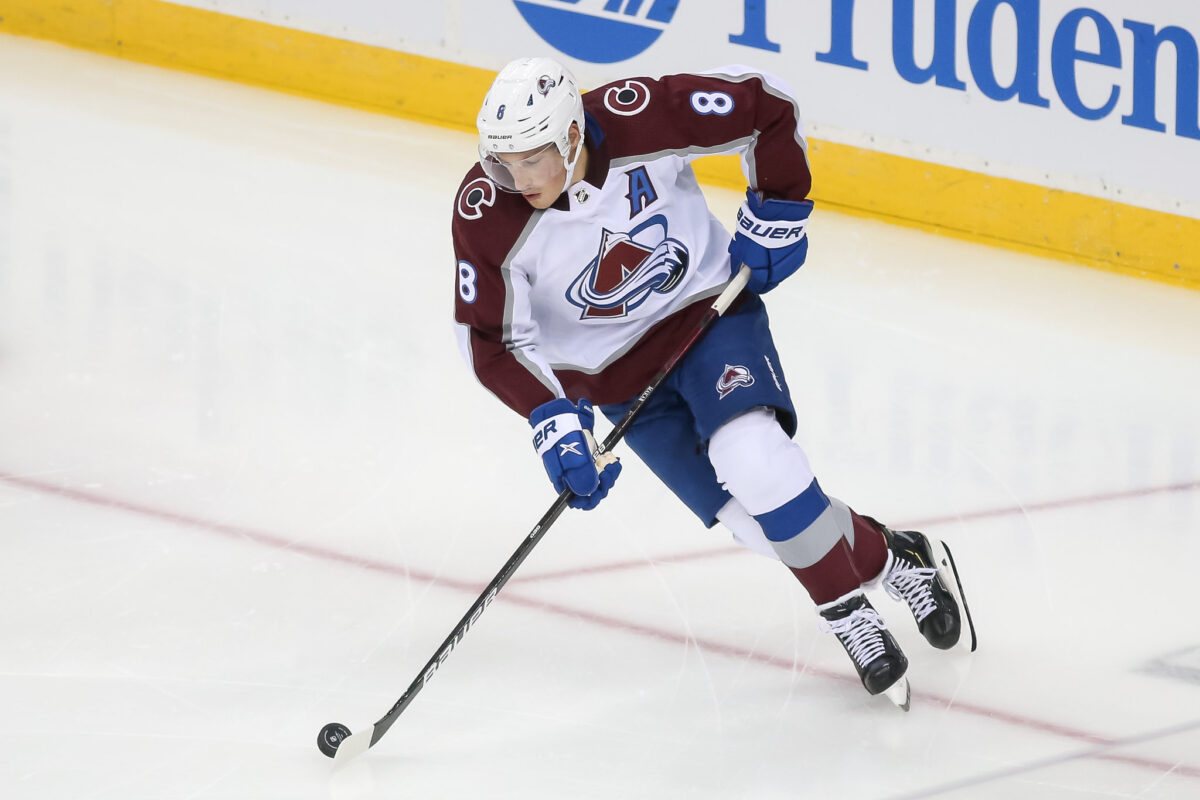 The Avalanche are also not alone. The vast majority of Stanley Cup champions over the last decade and a half have followed a similar strategy, whether it was their intention or not, because it's hard to say they all tanked, i.e., lost on purpose. "Tanking" by the strictest definition is when a team's front office actively ships out players detrimental to their rebuilding efforts. That isn't what's happening here.
Hughes Playing Hand He's Been Dealt
To a certain extent, general manager Kent Hughes is simply playing the hand he's been dealt. The trades Hughes has made haven't exactly made the Canadiens weaker. So, no one can reasonably argue he's actively tanking. There's of course a case to be made he's inactively tanking, though.
For example Hughes opted against acquiring a replacement No. 1 goalie when it became clear Carey Price was going to be placed on long-term injured reserve (from ''Disheartening': Canadiens' Price could miss entire season, GM Hughes says,' Montreal Gazette, Aug. 19, 2022). Instead Hughes used the cap space to acquire center Sean Monahan (after he had already traded for a projected second-line center in Kirby Dach), which didn't exactly address his biggest need at the time.
---
Latest News & Highlights
---
The decision to go with a goaltending tandem of Jake Allen and Samuel Montembeault signaled a desire to bottom out, at least to a degree. Neither one is a No. 1 goalie. Hughes himself acknowledged as much heading into the season. So, there should be no doubt Hughes envisioned a similarly difficult season for the Canadiens in 2022-23 relative to what transpired in 2021-22. After all, how much success can you have going with two backups?
Granted, Monahan has proven himself incredibly valuable, to the point that this current stretch has for all intents and purposes coincided with his injury. The Canadiens need his veteran leadership down the middle and his secondary scoring to at least be moderately successful. However, all moderately successful got the Canadiens this season was a .500 team, one projected to still find themselves on the outside looking in come the playoffs.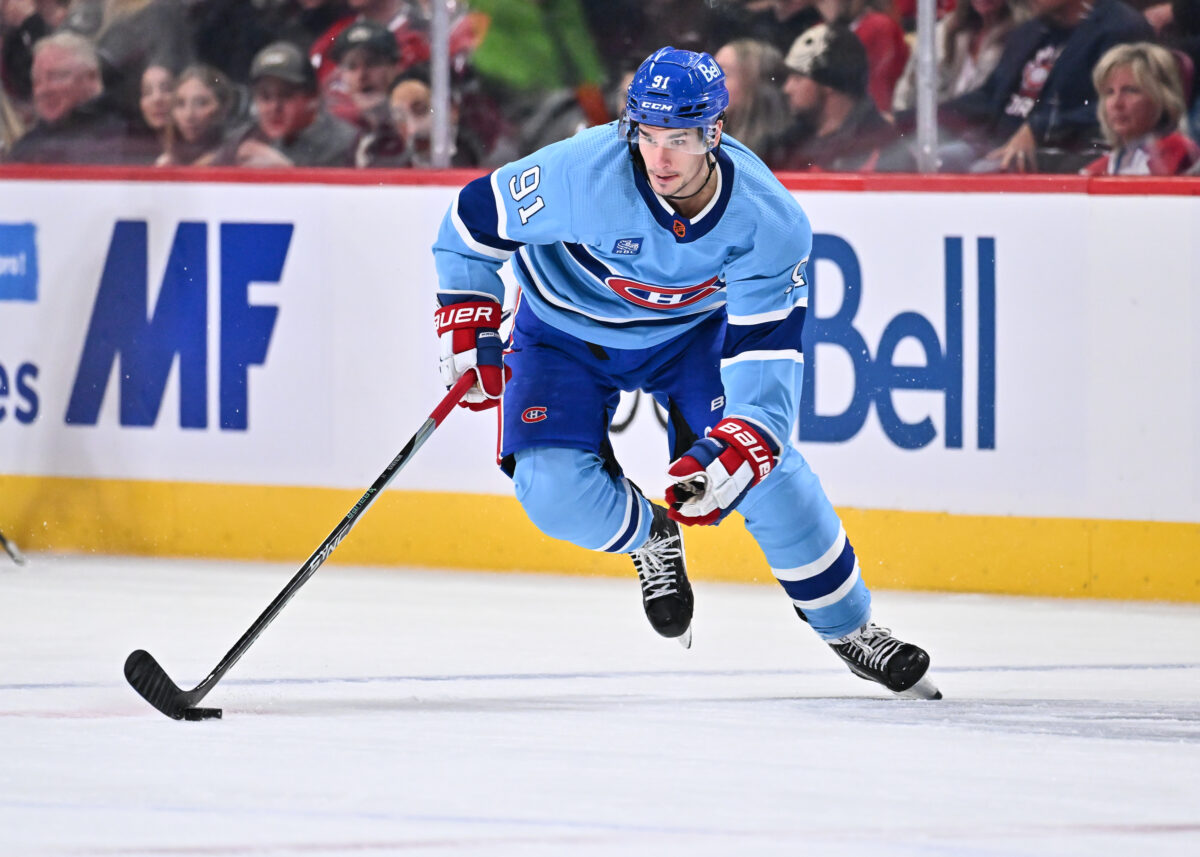 In a draft year like 2023, which features several big, potentially franchise-altering names, it is not the worst thing for the Canadiens to continue to bottom out. Some may say it's even for the best, looking at the big picture. And, with the Canadiens in second-to-last place in the Eastern Conference, 13 points back of the last wild-card spot heading into Wednesday night action, it's time to accept the truth, accept the Canadiens' fate. They're not making the playoffs this season.
Related: Expectations for Canadiens Must Be Tempered in 2023
Hughes was likely never going to be a buyer at the trade deadline. His recent comments, talking to TVA, effectively confirm it. He's even less likely now. It makes zero sense to go out and acquire someone to replace Monahan in the lineup, when he's due back eventually, especially when the theoretical idea is to eventually flip him for a first-round pick. And it makes similarly zero sense to trade prospects for the future for the goaltender they need for that very same future right now, simply to improve slightly in the standings.
Canadiens' Anti-Tank Theorists Are Wrong
So, what are people arguing about exactly? How it's not exactly entertaining for the Canadiens to be losing the way they are? Find someone who says it is. Chances are good it will be pretty hard. Pretty much everyone is on board with that same assessment. What some analysts are suggesting is the way they're losing is so bad it's going to scar the team for years. Judging by the Avalanche and the success they've enjoyed, that's unlikely to say the least, and fighting Hughes' rebuilding efforts is similarly pointless, because, as argued immediately above, there's little to be done. It is what it is.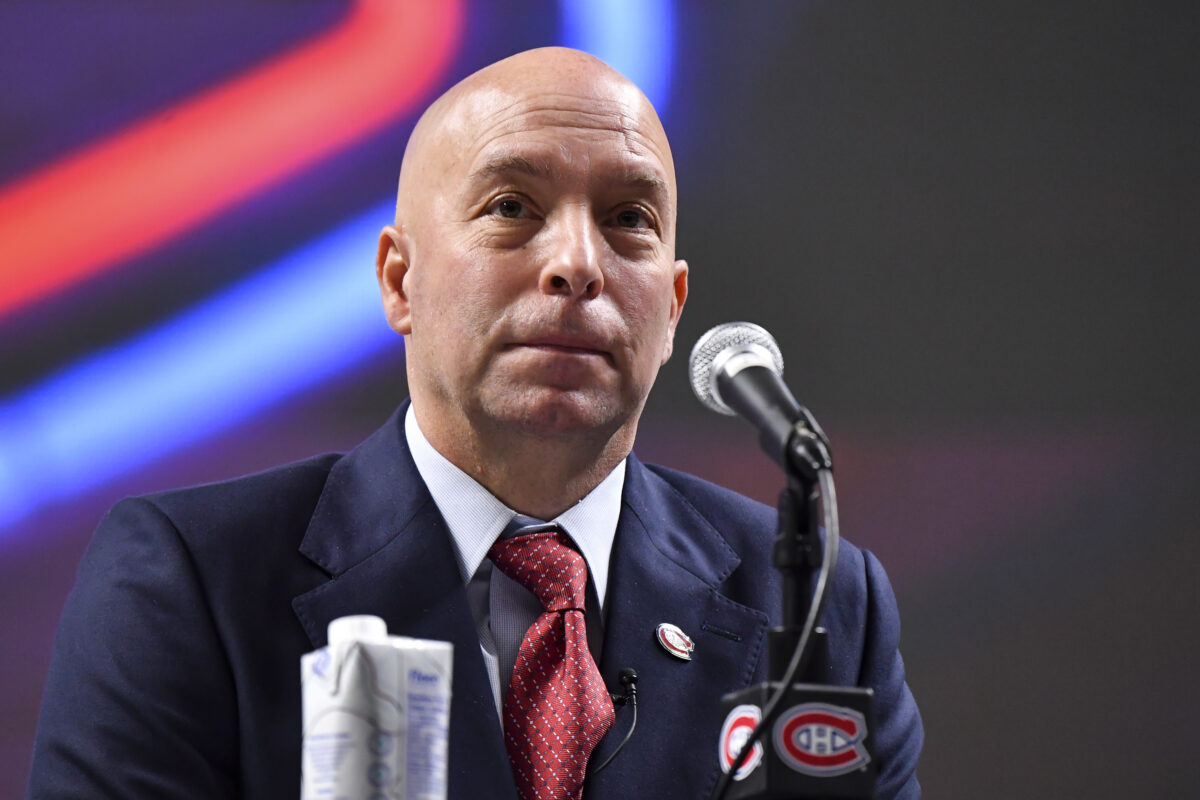 To be fair, there are no guarantees the Canadiens will parlay the high draft picks they get during this rebuild into a Stanley Cup. However, it's the strategy with the highest success rate in the recent past. So, it's at least a strategy worth trying, even if it means losing embarrassingly now. It's a less-than-ideal situation, but there's no way around it, based on the make-up of the team in its current incarnation. Complaining for change won't bring it about when the GM's hands are tied.
Tanking may be a dirty word, perhaps unjustifiably, but losing shouldn't be. God knows, the Canadiens have seen their fair share, with the Habs having come close to missing the playoffs in four of five seasons under ex-GM Marc Bergevin. A different strategy is in order.
While the Canadiens did reach the 2021 Stanley Cup Final, it should be fairly clear that team wasn't built for sustainable success. It just barely squeaked into the playoffs, got outclassed by the eventual-champion Tampa Bay Lightning 4-1 and was incredibly dependent on Price in net and defenseman Shea Weber on the blue line, two stars who were in decline and are no longer even playing. In other words, it's time for a rebuild.
It may not be pretty, but it's what has to happen. More importantly, it's what's happening now, whether anti-tank theorists choose to get on board or not.