There was a time in the not-so-distant past that Jake DeBrusk wanted to be traded away from the Boston Bruins. Whether he would be traded at the 2022 NHL Trade Deadline, during the 2022 offseason or retained was anyone's guess. Fast forward to the 2022-23 season and DeBrusk is having a career year and is thriving on a team he loves and in a city he considers home.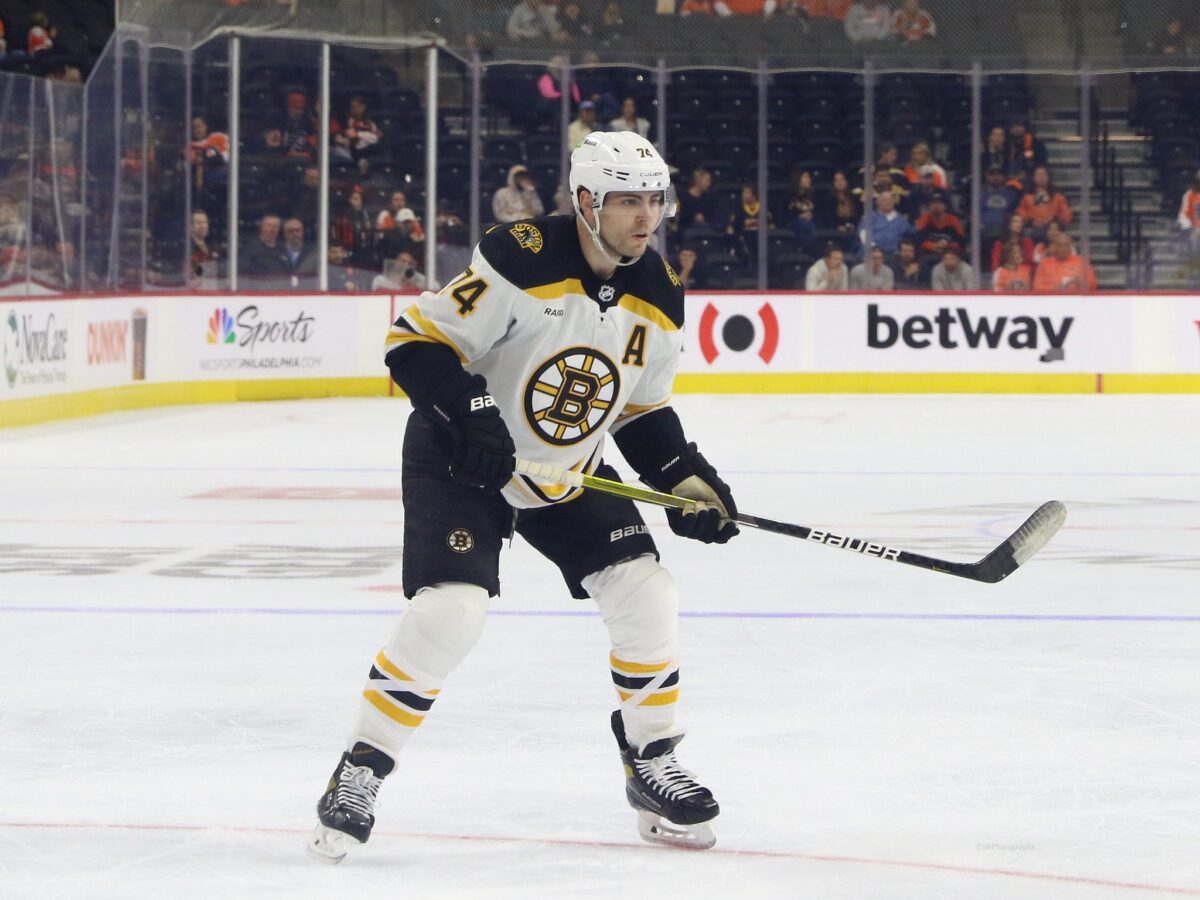 While the offensive production is on pace to be a career-best in every category – he's up to 16 goals and 30 points in 36 games, which is a 36-goal and 67-point season over the course of an 82-game season, DeBrusk's season has been so much more than just point production. His all-around play has been noticeably better than past seasons and the effort DeBrusk has put into every one of his shifts has been impossible to ignore.
DeBrusk has spent the majority of the season on the Bruins' top line alongside Patrice Bergeron and Brad Marchand and he hasn't looked remotely out of place. The consistency has been the best part for DeBrusk as well as he has regularly contributed on the scoresheet, recording at least one point in 22 of his 36 games this season.
---
Latest News & Highlights
---
Related: 3 Takeaways From Bruins' 2-1 Winter Classic Win Over Penguins
The Bruins have been the NHL's best team this season and they've scored the most goals (140) and allowed the fewest goals against (83), which has led them to far-and-away the best goal-differential in the league (plus-57) so far. That type of production doesn't come unless all of the cogs in the machine are working together and pulling their way; DeBrusk has been as important a cog as any other player this season.
DeBrusk Has Been Shining in Boston
As mentioned, there wasn't much certainty surrounding DeBrusk's future in Boston following his trade request from a season ago. Even after signing a two-year contract extension, everything seemed to be firmly on the table. Things were rectified between the two sides, however, and staying with the team that drafted him has proved to be a good thing for the 26-year-old.
"I think that it's been a whirlwind, to say the least," DeBrusk said of the year he's had in Boston, dating back to last season. "It's obviously something that's special to this entire group and myself. This is Fenway Park, the Winter Classic, something that you dream of doing. You dream of scoring in a Winter Classic. I've played in three [outdoor games]. Just lucky enough to get some good bounces tonight."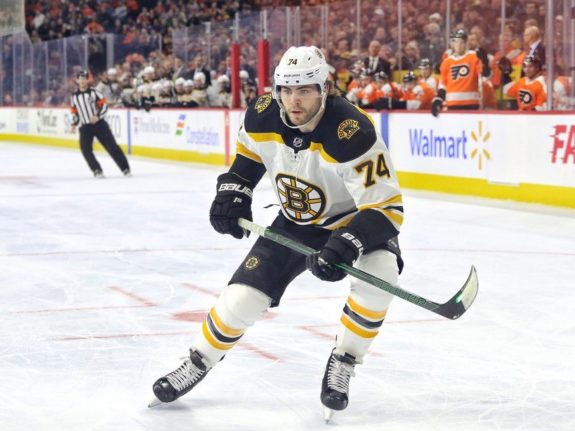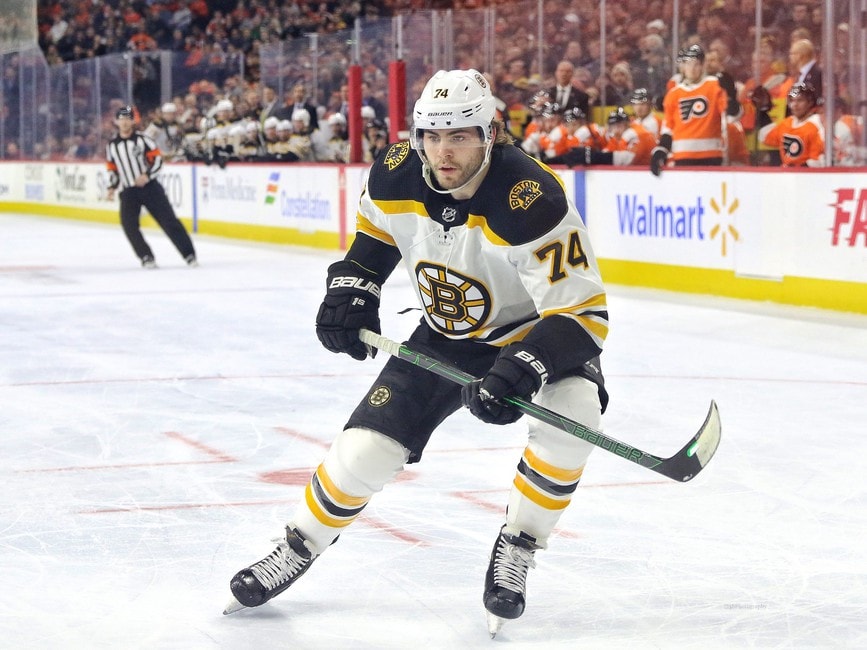 DeBrusk getting to be a factor in the Winter Classic at all was impressive in and of itself after the forward suffered an apparent injury to his hand prior to scoring some important goals for his team.
His commitment to the team and strong work ethic haven't been lost on his teammates either, as veteran forward Nick Foligno would sound off on DeBrusk postgame.
"That's good karma, you know?" said Foligno. "That's what you want. You want that. Where you go to pay the price and score goals, it's nice to see him get rewarded. He's a guy that's not afraid to get in there. He's a pretty skilled guy. He's not afraid to get his nose dirty."
Both of DeBrusk's goals came within feet of the net and were excellent representations of how he plays the game. Strong, not afraid to crash the net or go to the dirty areas of the ice, a good combination of skill and a stronger understanding of positioning and defensive effort; this is the manner in which DeBrusk has played thus far during the 2022-23 season and it's paid off for him and the Bruins in spades.
DeBrusk has one season left on his contract beyond this season at a $4 million cap hit. Given how things have gone so far this season, it would be surprising to see the Bruins move on from DeBrusk barring some can't-miss trade or a serious lapse in contract discussions. The match between both parties makes a lot of sense and there should be a lot of hockey left for DeBrusk with the spoked-B on his chest.
The future is bright for DeBrusk, but all of his attention should be squarely on this season. What the Bruins are doing right now is special, and this legitimately looks like the last chapter in the current Stanley Cup Championship window with how the team is currently constructed.