According to insiders like Pierre LeBrun of TSN and The Athletic, "Hearing that the Leafs this week have touched base with Michael Bunting's camp, a very, very preliminary chat about the pending UFA and next contract. Nothing concrete yet. Unclear where this goes at this point." Up until this tweet, talks between the Toronto Maple Leafs and the player's camp were quiet.
There has been an underlying sentiment that Bunting is keen to stay in Toronto and that the Maple Leafs want to keep him. That said, this is an all-too-familiar story, one that has not often worked out for GM Kyle Dubas in the past. Nazem Kadri, Zach Hyman, Ilya Mikheyev, Jack Campbell, and Connor Brown have all been left to walk because of salary restrictions and the Leafs could find themselves in a similar situation with Bunting, a pending free agent. Interestingly, a number of players who part the Maple Leafs seem to inevitably wind up with the Edmonton Oilers.
Could the same thing happen with Bunting?
Why the Maple Leafs Might Not Be Able to Keep Bunting
Wanting Bunting to stay and keeping him on the roster are two different things. Like Hyman and Campbell before him (Campbell to a certain degree, and many Leafs' fans will deny this), the Leafs wanted those players to stick around before they departed for other contracts that a team like Edmonton could afford. Even if the Leafs find a way to get Bunting's salary down, Dubas will have to decide if he's willing to dish out eight years to keep the player. Even if he is, the GM has cap problems that won't be easy to solve.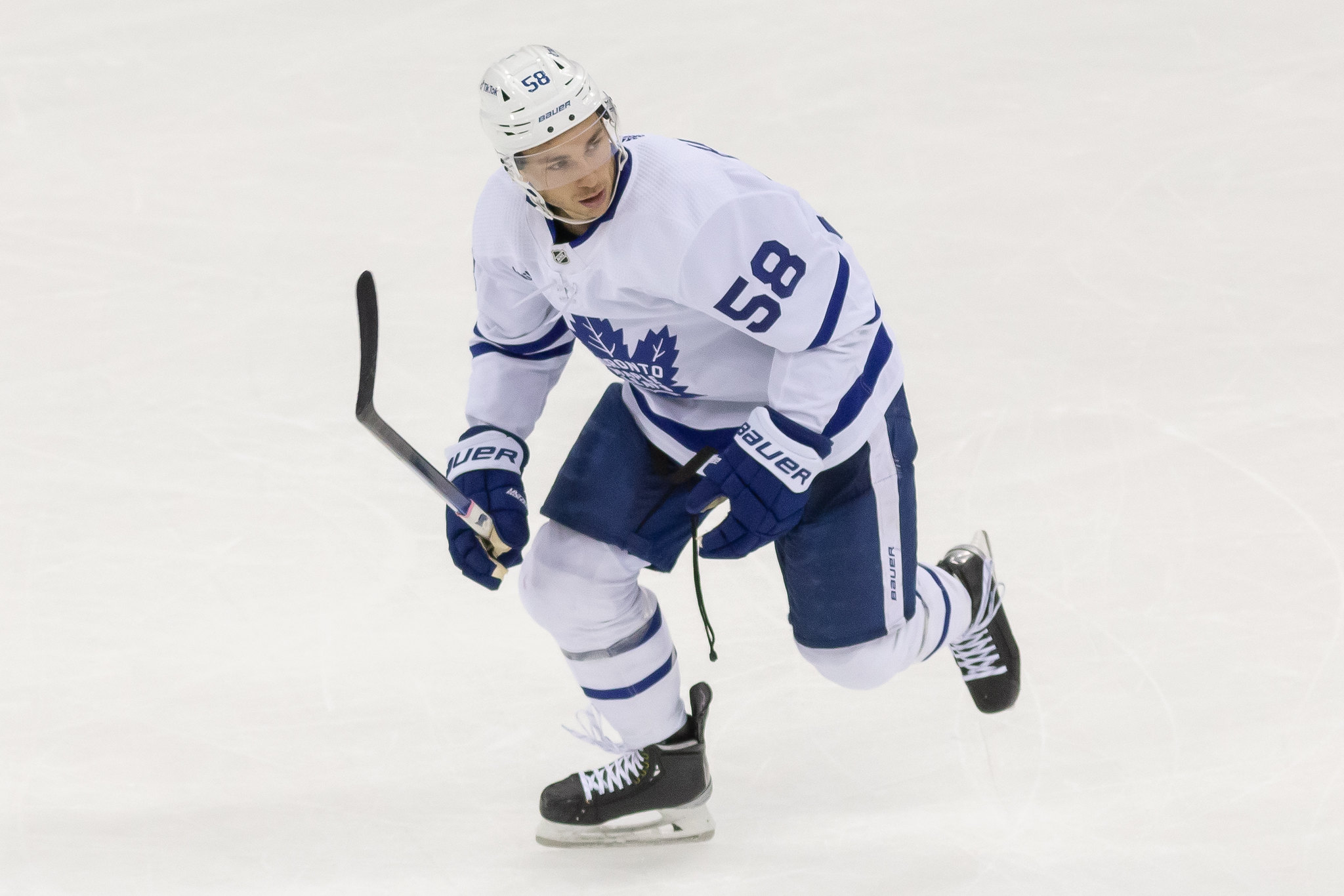 There has been plenty of chatter about how hard it could be for the Leafs to hold onto William Nylander. He's going to be expensive and the Leafs will have to navigate that extension all while trying to find a way to fit Auston Matthews' upcoming mega contract deal onto the payroll. While an extension for either player won't have salary cap ramifications until the 2024-25 season, no deal for Bunting can be reached without keeping those two contracts in the forefront. If Matthews gets an eight-year deal worth $15 million per season and Nylander is valued somewhere around $9 million per, what is left for Bunting? The answer is, not much.
---
Latest News & Highlights
---
Bunting has earned more than a tidy raise of his $950K salary. Some early projections might be that his next deal will fall somewhere in the range of what the Tampa Bay Lightning signed forward Nick Paul for (an annual cap hit of $3.15 million). Keep in mind, that Paul's deal was viewed as a steal, it was in a market with no income tax, and Bunting may see this as his one true opportunity to cash in.
Do the Oilers Fit Here?
Edmonton has found success by looking toward the Maple Leafs to fill its roster. The jury is still out on Campbell, but Hyman has been a godsend with Tyson Barrie being a wonderful fit and Cody Ceci being a better player than most fans ever imagined. Not every player has come directly from Toronto (Ceci making a stop along the way in Pittsburgh) but almost all have played better in Edmonton than they did for the Maple Leafs.
GM Ken Holland has a decent track record with these players and the more that wind up in an Oilers' uniform, the more likely future players from Toronto may look to the team as a fit.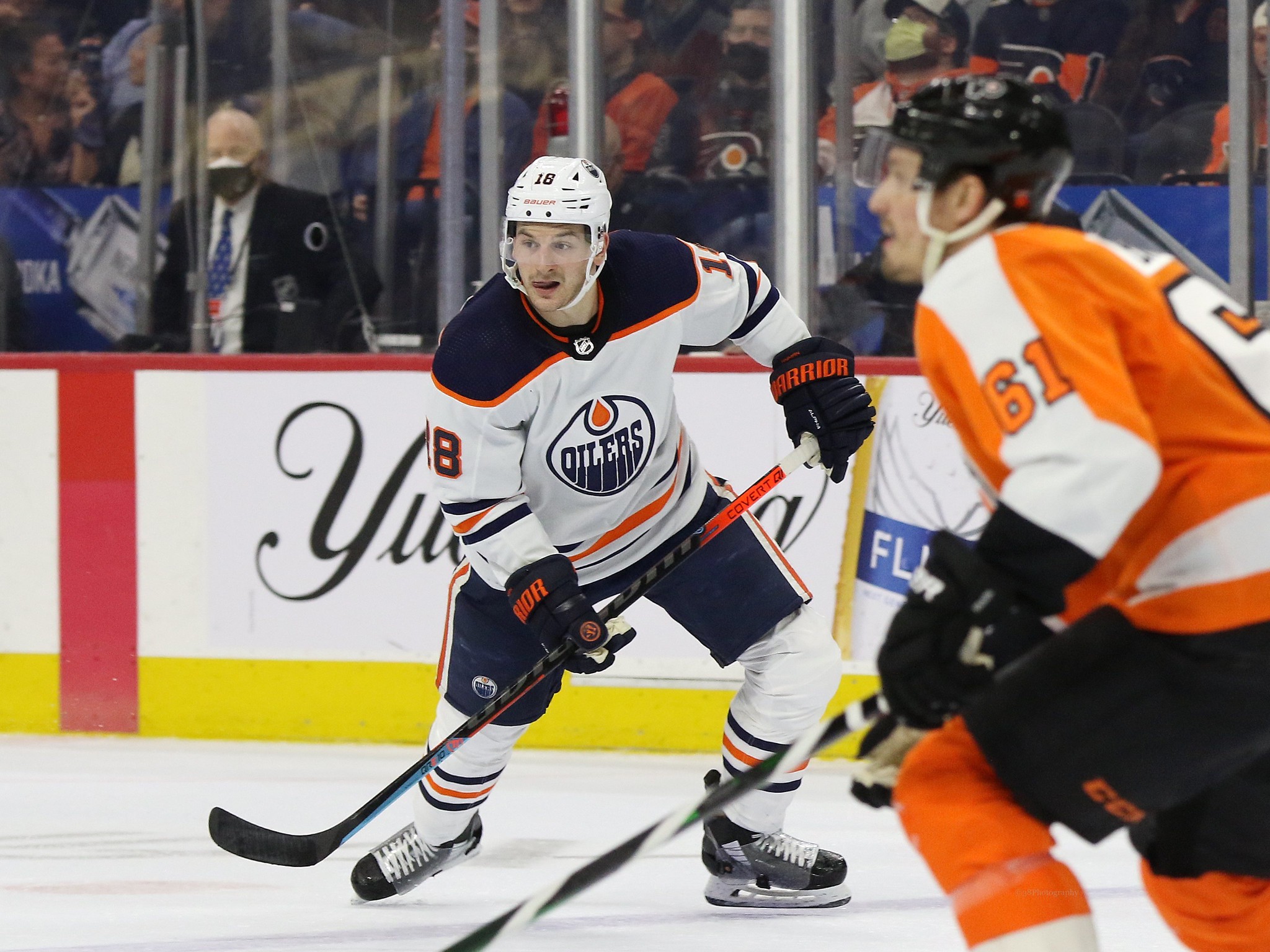 Outside of the fact that Edmonton is and will be a contender for the next few seasons, there's something to be said for being familiar with teammates. There's also something to be said for having an opportunity to play with some of the most gifted offensive players in the world. Bunting can look toward Edmonton and he'd know that many friends of his have done well, and many of them have produced record numbers alongside Connor McDavid and Leon Draisaitl. No doubt, Bunting would do well in the Oilers' top six.
The question becomes a matter of timing and fit. Without moving pieces around, there isn't currently a huge hole for someone like Bunting, nor the salary space to add what could be a $3.5 – $4 million contract. Edmonton already has a deadly top nine and they're fairly deep at left wing where the team can deploy any number of options.
What Would Have to Happen in Edmonton?
If the Oilers have any interest in a player like Bunting, a few things would have to happen first. While dead cap space for names like Andrei Sekera and Milan Lucic will come off the books, players like Jesse Puljujarvi, Warren Foegele, Devin Shore, Ryan Murray, and Mattias Janmark would likely have to go. Trading those assets or letting those players walk frees up about $7 -$9.5 million in cap space. If the Oilers can re-sign Derek Ryan on a league-minimum deal, even better.
It is important to note that Stuart Skinner's new deal kicks in next season and the Oilers have to find room for Evan Bouchard, all while maintaining some flexibility in two summers' time when Draisaitl's deal is due. The Oilers will have to make a decision on Ryan McLeod (to bridge or go long-term) and make a decision on Klim Kostin (shouldn't be too expensive).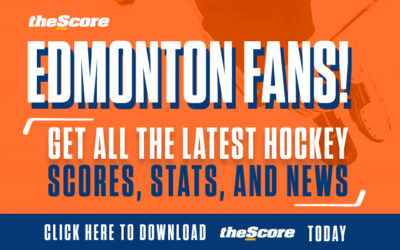 The team also has to improve its blue line. Making their forward corps stronger at the expense of their defense isn't a wise strategy. But, if the Oilers can figure it out, the depth chart could look something like what's below (positions may vary):
| | | |
| --- | --- | --- |
| Zach Hyman (LW) ($5.5 million) | Connor McDavid (C) ($12.5 million) | Evander Kane (RW) ($5.125 million) |
| Michael Bunting (LW) ($4 million) | Leon Draisaitl (C) ($8.5 million) | Kailer Yamamoto (RW) ($3.1 million) |
| Ryan McLeod (LW) ($2 million) | Ryan Nugent-Hopkins (C) ($5.125 million) | Klim Kostin (RW) ($1.5 million) |
| Dylan Holloway (LW) ($925K) | Derek Ryan (C) ($775K) | ? (forward with grit) ($775K) |
Total Cap Hit: $49.825 million.
The reality is, the Oilers are likely to look in a different direction and not dip back into the well that is departing players from the Maple Leafs. So too, there could be a bidding war for Bunting that makes this $4 million projection unrealistic. At the same time, it's a move that could work if both sides had an interest and a salary cap that isn't projected to go up much and a smaller sample size for Bunting could keep his deal within reason.