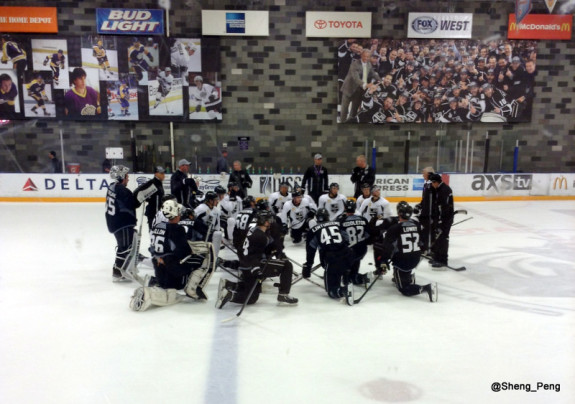 LA Kings Development Camp: Day 1
LA's newest Kings took over El Segundo yesterday.
Top 2014 draft picks like Adrian Kempe, Roland McKeown, and Alex Lintuniemi stepped on the ice for the first time as Kings. Coaches used Tanner Pearson's readiness to pass as a teaching example and drilled, "Always shoot a rolling puck!" And Dean Lombardi, the architect of the 2012 and 2014 Stanley Cup champions, stood watchfully, moving constantly, perhaps shifting vantage points to refresh his perspective.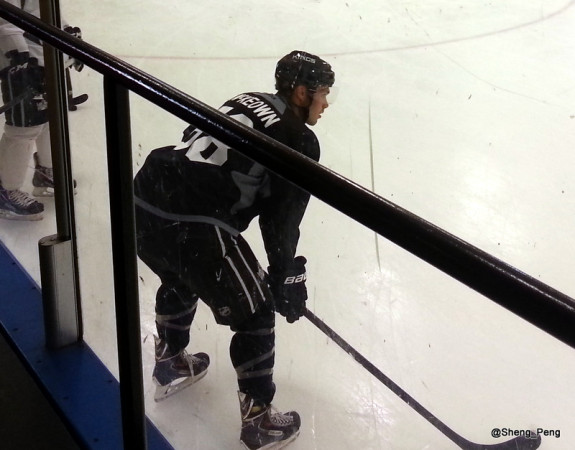 For those interested in attending this little-publicized but open event this week, get to the Toyota Sports Center by 8 AM.
There appear to be three morning practice sessions: The first two mix forwards and defensemen, while the last session, which starts at about 11 AM, is goalies-only. There is an afternoon break, and then, all attendees come out together at 3 PM for about an hour and a half of instruction. However, Tuesday at 3 PM is the camp's Media Day.
(By the way, if you're enjoying this post you may want to sign up for our free newsletter; we'll email one of our better hockey stories once or twice a week)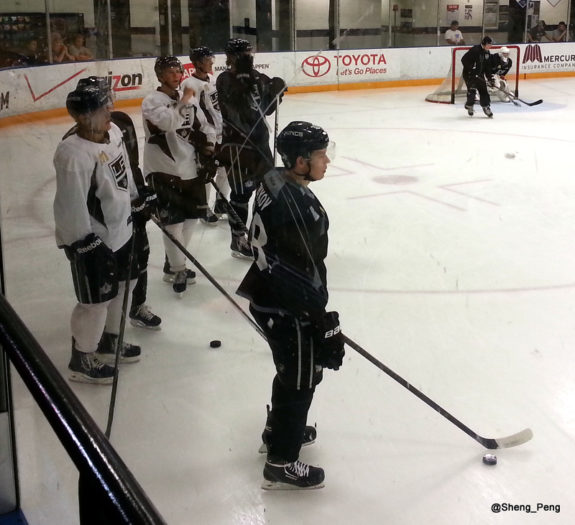 Here's an updated roster with jersey numbers (this being Michael Futa and Los Angeles, of course 12 of 23 attendees are from the OHL). I didn't see previously announced camp invitee forward Conor McGlynn on Monday. Happy scouting!