The Toronto Maple Leafs have had quite the off-season so far. They've seen their AHL team, the Toronto Marlies, reach the AHL's Eastern Conference Final. They've watched Mitch Marner, one of their best prospects, and the London Knights make the Memorial Cup Tournament. Of course, to top it all off, they won the 2016 NHL Draft Lottery.
However, they also have many questions surrounding the team for next season. The biggest question is whether or not Steven Stamkos will come to Toronto. Another big question for the Leafs surrounds their defense and what exactly they will do with it.
You see, the Leafs finished the season with five of their regular defenseman under contract for next season. The only one whose contract was set to end was Morgan Rielly, and he has since signed a new six-year contract. So let's take a look at the defenseman ended the season with: Rielly, Jake Gardiner, Martin Marincin, Matt Hunwick, Frank Corrado, TJ Brennan and Andrew Campbell. You could also include Stephane Robidas, but he's been banished to the faraway land called Long Term Injured Reserve.
Now, we can take Brennan and Campbell out of the equation as they will more than likely be with the Marlies, if they're with the organization at all (Brennan is an unrestricted free agent on July 1). So that leaves four defensemen. That list is now five since the Leafs signed Nikita Zaitsev. That takes up one spot, leaving one, maybe two spots open.
Who Makes The Team?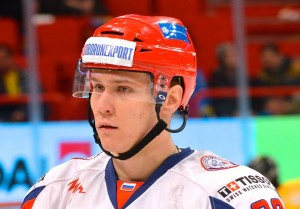 Who get's those two spots is a crapshoot at best. You'd have to assume one of them will go to Connor Carrick. They then have players like Stuart Percy, Victor Loov, Scott Harrington and Rinat Valiev competing for one spot. One thing that needs to be put into consideration is that Percy and Harrington will have to go through waivers to be sent down starting next season. Do the Leafs want to risk losing them for nothing should they be out-performed in camp?
Could the Leafs make a trade or two to lessen the gluttony of defensemen they have? If they do, there are only two untouchables, Rielly and Zaitsev. Rielly is more than likely the next captain of the Leafs and Zaitsev is not being moved so soon after signing. Gardiner is almost untouchable, but I believe that he could be had if they get blown away with a trade request. Percy, Harrington or Corrado could be traded so they don't lose them for nothing. They don't want to make the same mistake the Vancouver Canucks made with Corrado last season. We've seen proof that the Leafs will keep a player up with the team (Corrado, again) because they don't want to lose him via waivers.
Things will definitely get interesting as the offseason goes on. Who will be the six defensemen that suit up for the Maple Leafs next season?
Toronto Maple Leafs Writer At The Hockey Writers.