The expansion draft may soon be coming to the NHL. With the league determined to make the draft deeper than previous expansion drafts, it could spell trouble for a couple NHL squads.
A decision is expected by June on whether expansion to Las Vegas and/or Quebec City will happen. If it happens, it means an expansion draft prior to the 2017-18 season.
That's why the expansion draft was covered at last week's general managers meeting in Boca Raton, Florida. The league laid the groundwork for an expansion draft that would require teams to expose better players to the new franchise in hopes that those franchises could become competitive more quickly than last time, when the first overall pick was Rick Tabaracci. Both Columbus and Minnesota were instantly doomed to a decade-plus of mediocrity.
Deputy Commissioner Bill Daly told the press that the expansion draft rules are not "set in stone," but there's a pretty good framework in place.
Teams will be able to protect seven forwards, three defenseman and one goaltender. Alternatively, they can take an option to protect any mix of eight total skaters and one goaltender. First or second year pros will be exempt from the process, as will unsigned and drafted players within two years of their draft year. There is no option to protect two goaltenders.
Bill daly on expansion draft possibilities If expansion happens. If 1 team expansion, teams lose 1 player. 2 team expansion, 2 players

— Shawn Roarke (@sroarke_nhl) March 16, 2016
One snag for many teams will be that it's believed that players with no move clauses — not no trade clauses — will have to be protected. Daly said they would never be exempted from the process, which means they will need to be a part of a team's "protected list."
Having a group of players with NMCs could hamstring teams into exposing more — or different — talent than they'd like to. It will also prevent those teams from trying to pawn bad contracts that include a NMC through some kind of Jedi mind trick.
If you're Jeff Gorton, wouldn't you try to convince an expansion franchise that Marc Staal at $5.7 million for another four seasons with trade protection is the perfect cornerstone of a burgeoning franchise? Gorton won't have the opportunity with the most likely scenario being players with NMCs must be protected.
So, which GMs have the most albatrosses hanging from their neck as we drive full speed toward a 31 or 32-team NHL
Chicago Blackhawks
Chicago will have a league-leading seven players with NMCs heading into an expansion draft. Like with all of these teams, that's just the number they're at now. They'll have advance knowledge of the rules of the draft, but they could still give more players NMCs prior to the draft.
For Chicago, giving out more NMCs may be on the table. They've used that kind of security as a bargaining chip to keep the best players in town and keep the cost down on valuable role players while management plays chicken with the salary cap.
Bill Daly on one-team expansion scenario: "You may lose a good player, but it's only one."

— Jonas Siegel (@jonassiegel) March 16, 2016
For the most part, you aren't upset about the guys with NMCs in Chicago: Jonathan Toews, Patrick Kane, Marian Hossa, Brent Seabrook, Duncan Keith, Niklas Hjalmarsson and Corey Crawford.
However, they are strung up on defense. It's annually an issue for Chicago, despite being the salary cap era's version of a dynasty. They're going to have no choice in who they expose on the blue, this side of shifty moves. That means they'll protect three guys in their 30s and expose any young talent they have.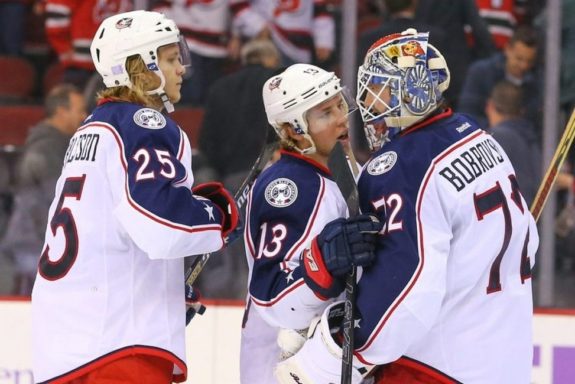 Columbus Blue Jackets
Whether or not the pieces fit right, it's very clear that there's a lot of young talent in Columbus.
However, there is a problem. Entering the draft they will have five NMCs and four of them are forwards.
Worse yet, these aren't four of the forwards you'd protect. Brandon Dubinsky, Nick Foligno, David Clarkson and Scott Hartnell all have NMCs. That leaves only three forward spaces with which to protect Brandon Saad, Boone Jenner, Alexander Wennberg, Cam Atkinson, William Karlsson, Oliver Bjorkstrand, Sonny Milano and Kerby Rychel.
That's a bad situation and may lead the Jackets to making a trade in order to prevent some of these players from disappearing for nothing.
Pittsburgh Penguins
With five players carrying NMCs, the Penguins are in a similar situation to Chicago. Their list doesn't include players they wouldn't protect anyhow. That' at least true on forward and defense where Sidney Crosby, Evgeni Malkin, Phil Kessel and Kris Letang carry NMCs.
Particularly difficult will be the fact that they're going to have to expose goaltender Matt Murray, a player they said was not available at this year's trade deadline. It's a situation that General Manager Jim Rutherford can't be happy about.
However, there's always the chance of cutting a deal with the expansion franchise in advance. It's happened before in a few different ways.
What does a GM go through leading up to an expansion draft? @DougMaclean breaks down a Blue Jackets pre-draft trade.https://t.co/lIe3GX8xD7

— Sportsnet (@Sportsnet) March 17, 2016
The flip side of the Penguins trying to cut a deal is that if you're an expansion franchise and know the Penguins have to expose Murray, there's less incentive to take a bargain if you can start your team with a hugely talented young goaltender. Working in Pittsburgh's favor: every team can protect only one netminder. A deal may be possible since there's likely to be a lot of goalie talent available to the expansion team.
Winnipeg Jets
Winnipeg has just three players carrying NMCs. However, all three are defensemen. Toby Enstrom, Tyler Myers and Dustin Byfuglien will be protected under the current rule proposition.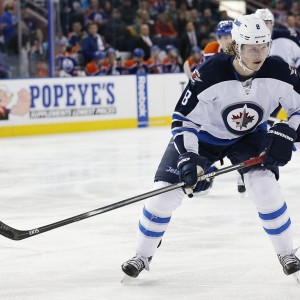 That means, among others, the Jets would have to dangle Jacob Trouba and Joshua Morrissey as potential draftees. That's probably not their ideal situation in the Summer of 2017.
Excluded, but notable: Boston Bruins, Minnesota Wild, Anaheim Ducks
All three of these teams have four players with NMCs. That's quite a few and limits options. For the Bruins, they may have just three depending on the fine print of Tuukka Rask's contract, which transitions from a NMC to a NTC that summer.
The biggest disappointment for these teams is that they each have a player they may want to expose but can't. Jason Pominville, Ryan Kesler and Zdeno Chara might not be the first players you'd expect to see in an expansion draft. However, with the need protect young talent, and all three representing cap hits in excess of talents (though Chara's hit does go down in his final season), it's something a GM would at least need to consider under other circumstances.
The thing to watch for all these teams is what the GMs do now that the rules are known. This is the kind of situation where a good GM reveals their intelligence. They're shown the rules and then they show everyone else where the loopholes are.
Does Chicago get to keep more than eight total skaters if they have nine skaters with NMCs? Teams will find a way to protect players that they know they aren't supposed to be able to protect.
The other end of that may be that players with NMCs become even more difficult to trade over the next year. We saw Hartnell almost get dealt to Nashville at the trade deadline, according to reports. It's going to be a lot harder to convince a GM to take on a guy like Hartnell with a NMC, even if he contributes.
It almost seems like a foregone conclusion that there will be expansion at this point. The big question, as far as GM maneuvers, will be whether there's one or two teams drafting. In a situation like that of Columbus, losing one player is a disappointment, but losing two forwards could alter the trajectory of their rise. The difference between one and two teams will be significant for GMs and will force them into different strategies.
UPDATE, 7/7/16:
At the time of publication it was reported that the no-movement clause in Tyler Myers's contract would kick in at the start of the 2016-17 season. Those were the terms of the contract he signed with the Buffalo Sabres. However, in June 2016 Cap Friendly confirmed that the Jets did not honor his NMC following the trade that brought him to Winnipeg. Therefore, he does not require protection in the expansion draft, and he no longer has a NMC of any kind on his contract.