With the Olympic break right around the corner, there couldn't be a more necessary time to begin seriously analyzing your Fantasy Hockey team. For players in Rotisserie leagues, this means really looking at your team by throwing your prior expectations about certain players, out the window. Let's take a look at some players that should be on your fantasy hockey waiver wire.
Fantasy Hockey Waiver Wire: Forwards
Jiri Tlusty – Carolina Hurricanes – Left Wing: Owned in just 30.4 percent of leagues, the 25-year-old Tlusty has really picked up his pace of late. The Czech native has five points in his last four games, a stretch during which he has been skating with Eric Staal. Tlusty had a breakout year in 2012-2013. During the lockout-shortened campaign, he scored 23 goals and tallied 15 assists in just 48 games. So far this season he's been terrible, but he's worth rostering when he flanks Eric Staal.
Gustav Nyquist – Detroit Red Wings – Center/Left Wing: The 24-year-old Swede went through a rough patch when the calendar turned to January. Gustav went scoreless in six straight games until January 18th against the Los Angeles Kings, when Gustav tallied an assist. He has since rattled off a goal in four straight games. He's only owned in 20.9 percent of ESPN.com leagues. Scoop him up.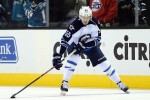 Mark Scheifele – Winnipeg Jets – Center: The 20-year-old from Kitchener, Ontario has been phenomenal during his time under new Head Coach Paul Maurice. Scheifele has six points in his past seven games, thanks to improving chemistry with his dynamic line-mates Blake Wheeler and Evander Kane. He's not going to score a ton of goals, but he's becoming a great play-maker. He is improving defensively, but is still not a two-way threat. His plus-minus will likely stagnate and become a wash. But again, he's heating up. He's only owned in 16.8 percent of leagues. He deserves a roster spot
Fantasy Hockey Waiver Wire: Defensemen
Jacob Trouba – Winnipeg Jets: The smooth skating Trouba has really begun to blossom under Head Coach Paul Maurice. The 19-year-old is showing that he can do it all. He has five points, 17 blocked shots, 10 hits and a plus-9 rating in his last seven games (all under Maurice). Already, Trouba is showing he is going to be a force in this league and he is earning his coach's trust too. The American started with 20 minutes of ice time in Maurice's first game with the Jets. He has gradually increased that total in every single game, skating 25 minutes against  the Leafs. Only a penalty taken against the Blackhawks last night, prevented Trouba from skating 25 minutes once again. The Calder Trophy candidate is owned in 58.5 percent of leagues, but that number has increased by 26.5 percent in the past week. Snatch him up. He can do it all.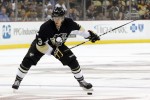 Olli Maatta – Pittsburgh Penguins: Once again we turn to another youngster who is under-owned in Fantasy Hockey. Maatta, a native of Finland, has been finding time with Matt Niskanen on 5-on-5 situations, as well as on the power-play. The 19-year-old has really begun to build some great chemistry with the 27-year-old Niskanen. Maatta has a point in each of his past five games, and he's even begun blocking shots — registering six over that span. The slender Maatta has a plus-4 over his past six games and a plus-8 over his past 10 games — since being a healthy scratch. He's owned in just 9.3 percent of leagues.