While the holiday season may be in full swing, it doesn't feel like a typical December for the Tampa Bay Lightning. Normally by this time of the year, the NHL is discussing plans for the All-Star game, not hammering out the details of what the regular season could look like.
Related: Lightning Championship Film Offers Perfect Closure for Incredible Season
With the holiday feeling in the air, however, let's take a look at five items that should be at the top of every Lightning fan's wish list as they look towards the start of the 2020-21 season.
#5: Gourd Rebounds With 20 Goals
To start his career with the Lightning, Yanni Gourde burst onto the scene, posting 20 goals in back-to-back seasons. Midway through his sophomore campaign, he signed a six-year extension, making him a key figure of the franchise for the foreseable future.
The first season under this new contract, however, was not as kind to Gourde, who only posted 10 goals while going 35 games without a tally, making many fans question his extension.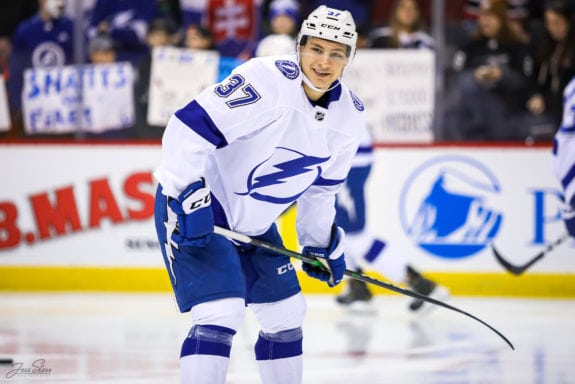 In the postseason, Gourde redeemed himself by playing a major role on the third-line that helped carry the Lightning through tough stretches. His tenacious play and timely scoring made him one of the best all-around forwards during their Stanley Cup push.
This postseason rebound was a clear reminder that Gourde still has a lot to give to Tampa Bay. If he can get back to scoring at a 20 goal pace this season, it will go a long way to helping the franchise justify his pricetag as the Lightning look to defend as Stanely Cup Champions.
#4: Coleman and Goodrow Continue Paying Off
When Tampa Bay decided to go all-in at the 2020 trade deadline, they moved a significant amount of future assets for two players that they believed would be difference-makers in the playoffs. This gamble paid off, as both Blake Coleman and Barclay Goodrow played a key role in the franchise capturing their second Stanley Cup.
Related: Goodrow Trade Is Now Paying the Lightning Dividends
Part of the reason why Tampa Bay was willing to give up so much for these players, however, was due to their relatively affordable contracts lasting through the 2021 season. So, these weren't mere postseason rentals, as both Goodrow and Coleman will get the chance to push for back-to-back Cups with the Lightning.
If they can continue to play as well as they did in the bubble, then they will truly be a gift that keeps on giving to the Lightning.
#3: Foote Finds His Role Immediately
As a team stuck in a salary cap bind (more on this later) the Lightning will be looking for starters who won't break the bank to complete their roster. While they have plenty of forward depth to fill in any gaps, on defense they will be relying on Cal Foote to step into a starting role, potentially with top-four minutes on the line.
By all accounts, Foote appears ready to take on this challenge. He spent the last two seasons playing big minutes for Tampa Bay's AHL affiliate, the Syracuse Crunch, steadily growing his game along the way.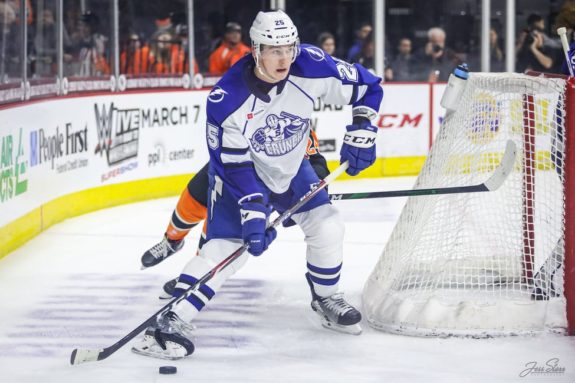 Even if Foote only takes on a sheltered role on their bottom pairing, his adjustment to the NHL game will be an important factor for the Lightning's defensive corps. If he can quickly find his role with the franchise, then it will give Tampa Bay some needed flexibility on defense.
#2: Lightning Finalize Two More Contracts
Throughout the 2020 offseason, there has been one consistent theme: What will the Lightning do about their restricted free-agent mess? As a team with no cap space and key young players to sign, this question has loomed large, obscuring even their successful postseason run.
As the holidays approach, I think all fans want just one thing… an answer. Sure, Mikhail Sergachev has been re-signed, but the Lightning still need to clear enough cap space to make room for Anthony Cirelli and Erik Cernak.
Related: Lightning Should Consider a Salary-Dump Trade With Red Wings
Due to this situation, Tampa Bay will be giving a gift to a franchise with cap space, likely paying them a steep futures cost to take a veteran contract or two off their hands. And yes, while being Santa and giving away picks and prospects won't make Lightning fans feel great, at least knowing that this strong core of players can potentially stay together will make it easier to enjoy the holiday season.
#1: Stamkos is Back Once Again
While there are many things that Lightning fans are hoping to see for the 2020-21 season, no gift will be greater than hearing that Steven Stamkos will be back on the ice again in a full-time capacity. Sure, he had perhaps the greatest three minutes of his career in the Stanley Cup Final, but that was just a glimpse of who he can be night in and night out.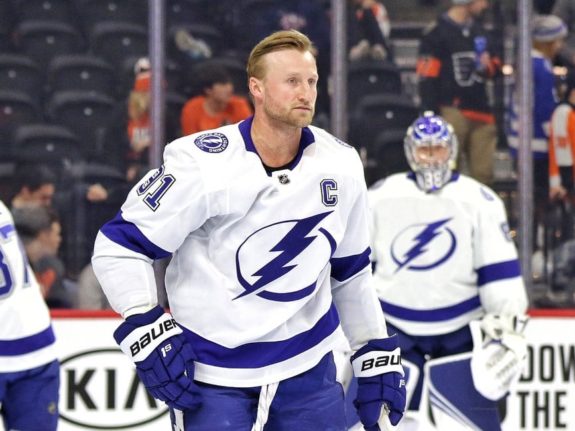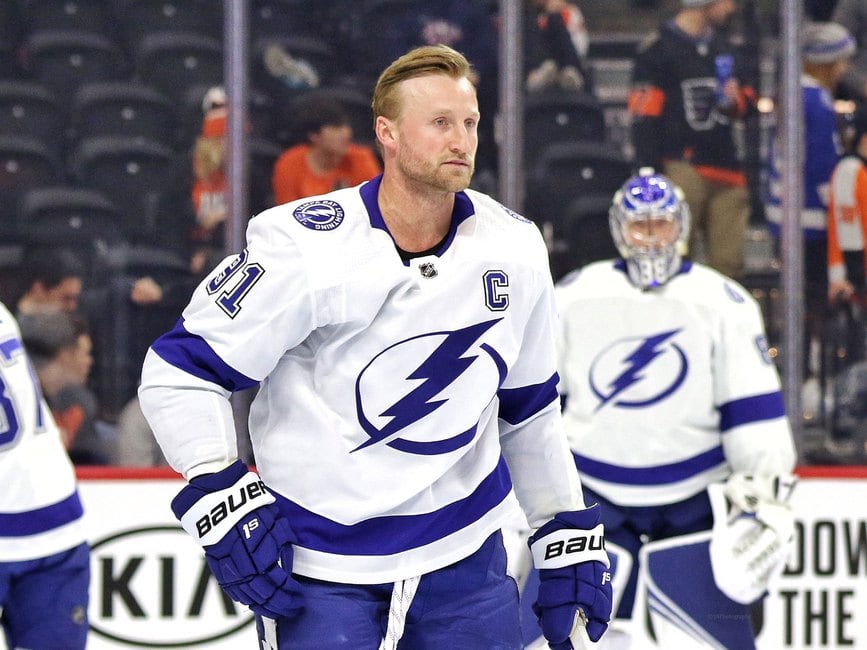 A healthy Stamkos would do wonders for the Lightning, as his presence on the ice just changes the dynamic of their power play and top-six scoring potential. Sure, this is a roster that won the Stanley Cup without him, but it will never hurt to add one more elite scorer to their lineup.
Lightning Fans Already Had Their Big Wish
While everyone enjoys receiving that perfect gift during the holidays, fans already had their greatest wish fulfilled this year when the Lightning hoisted the Stanley Cup. Sure, it would be great if any or all of the items on this wish list came true, but even if they don't, it will be hard to feel disappointed given the success of this season.
---
---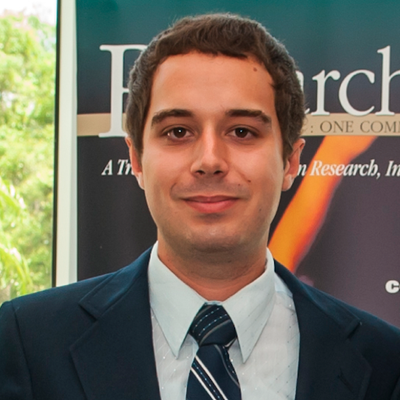 Eugene Helfrick is a Tampa Bay Lightning writer who is actually from Tampa Bay. He has written about the Lightning for six years, covering everything from their run to the 2015 Stanley Cup Final, to their crushing first-round exit in 2019, to their redemption in the bubble in 2020. While he is happy to talk about just about anything from cows to cars to video games, hockey will always remain one of his favorite pastimes.