Games 1 and 2 saw the Tampa Bay Lightning dominate and snatch a victory last minute from the New York Islanders, respectively. There were many players who had significant roles in both wins. However, Game 3 turned out a little differently from the previous two.
Related: Lightning Larceny: Revisiting Sergachev for Drouin Trade
The Islanders skated away with their first win of the Eastern Conference Final, cutting the series lead in half 2-1. There were a few notable keys that need to be brought up on Tampa Bay's side of the contest.
Missing Point and Killorn
It was announced prior to Game 3 that both forwards Brayden Point and Alex Killorn would have to sit out. The Bolts were already unfortunate with injuries, having captain Steven Stamkos sidelined with a lower body injury. Stamkos has not suited up for a single postseason game so far in 2020.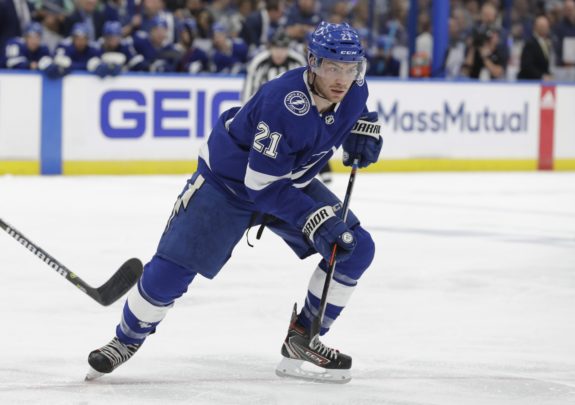 Point got injured himself and was expected to be a game-time decision. He did not suit up for the squad in Game 3 at all. Killorn could not play in the contest either, as he was serving a one-game suspension for his boarding play against Islanders forward Brock Nelson during Game 2.
The Bolts felt the loss of their presence in Game 3. While the team does have depth in every aspect of their lineup, Point and Killorn still played vital roles that were hard to replace. Other talents stepped up as much as they could, and it was a hard-fought battle that went back and forth. Unfortunately for the Lightning and their fans, the team was not able to put the Islanders in a troubling 3-0 series hole. Lightning goals came from defenseman Mikhail Sergachev, winger Ondrej Palat, and forward Tyler Johnson.
Tampa just did not look like that dominant team the hockey world had seen in the first two games. If Point and Killorn were able to play, I think the outcome might have been a bit different. I think the team felt both players' absences, and it affected their confidence level to a certain degree. If a team goes through that, they already start having a weaker mindset, and the players can be thrown off their game.
Triplets Lead Charge
Despite not having the services of Stamkos, Point, and Killorn, the Lightning was able to get some offensive firepower from a familiar trio of forwards. Those three are Palat, Johnson, and Nikita Kucherov. For those who do not know, those three players made up a group known as the Triplets Line. They had quite a bit of chemistry together, and took the NHL by storm in years past. They were considered at one point to be one of the most dangerous lines in the league.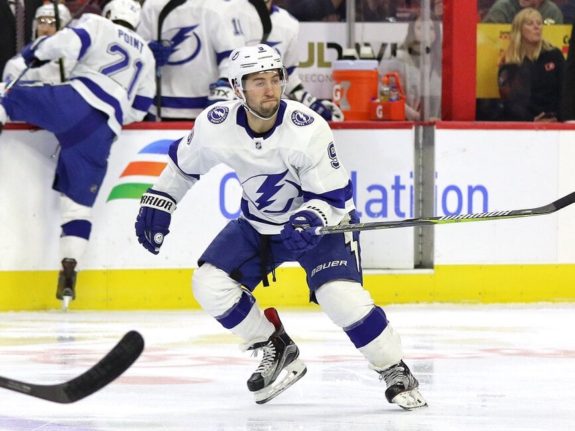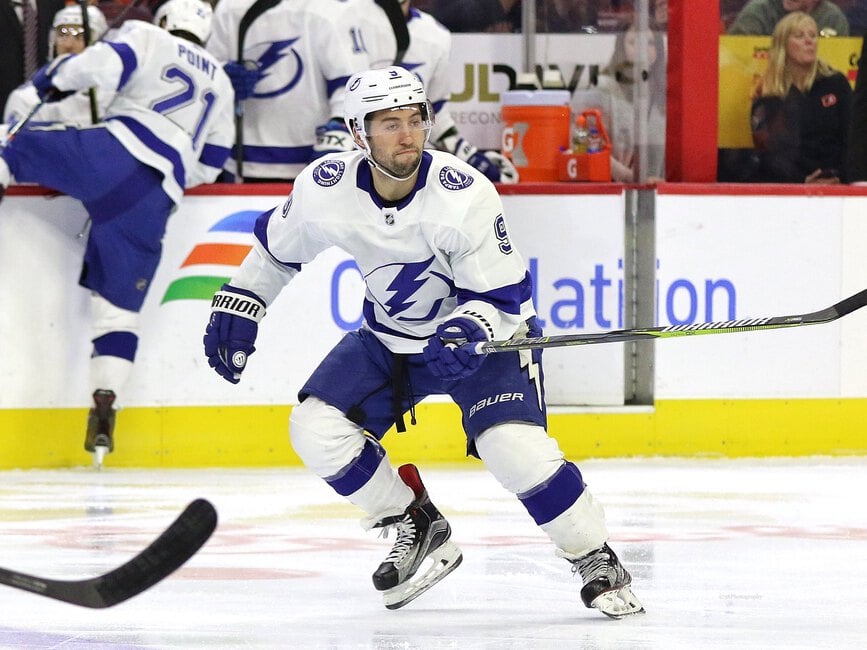 Each member of the Triplets managed to gain at least a point in Game 3. Being down 3-1 in the game, Palat tipped in the puck from Kucherov. This cut the Islanders' lead to 3-2. Johnson then about 10 minutes later in the third period tallied his fourth of the playoffs, with Erik Cernak and Carter Verhaeghe nabbing the assists on that goal. This tied the game at three. In dramatic fashion, the Islanders' Nelson broke the 3-3 affair with a nice shot that beat Lightning goalie Andrei Vasilevskiy. It was a bitter pill to swallow. Jean-Gabriel Pageau accrued the empty net goal, and the Isles won 5-3.
It was good to see each member of the Triplets finding ways to have their club try and claw back into the contest. The team just fell shy, but even despite not playing together on a line like they used to, the Triplets gave it their all and stepped up in the absences of some other solid talent for the organization. Maybe a Triplets reunion will be in order at some point by Lightning head coach Jon Cooper.
Tensions Getting High
The physicality and aggressiveness really showed during the third game of the Eastern Conference Final. The hits were all over the ice of Rogers Place in Edmonton. The Lightning themselves led Game 3 with 62 hits to New York's 44. The Bolts knew losing offensive contributors in Point and Killorn would make a difference, and they spent all game trying to wear down their opponent through physical toughness. The Islanders could get more tired that way.
That aggressive style led to players getting heated with one another, something usually expected at some point during a playoff series. It is a mental game along with being a physical game, too. Rough, scrappy play emerged throughout Game 3, including during the end of the game.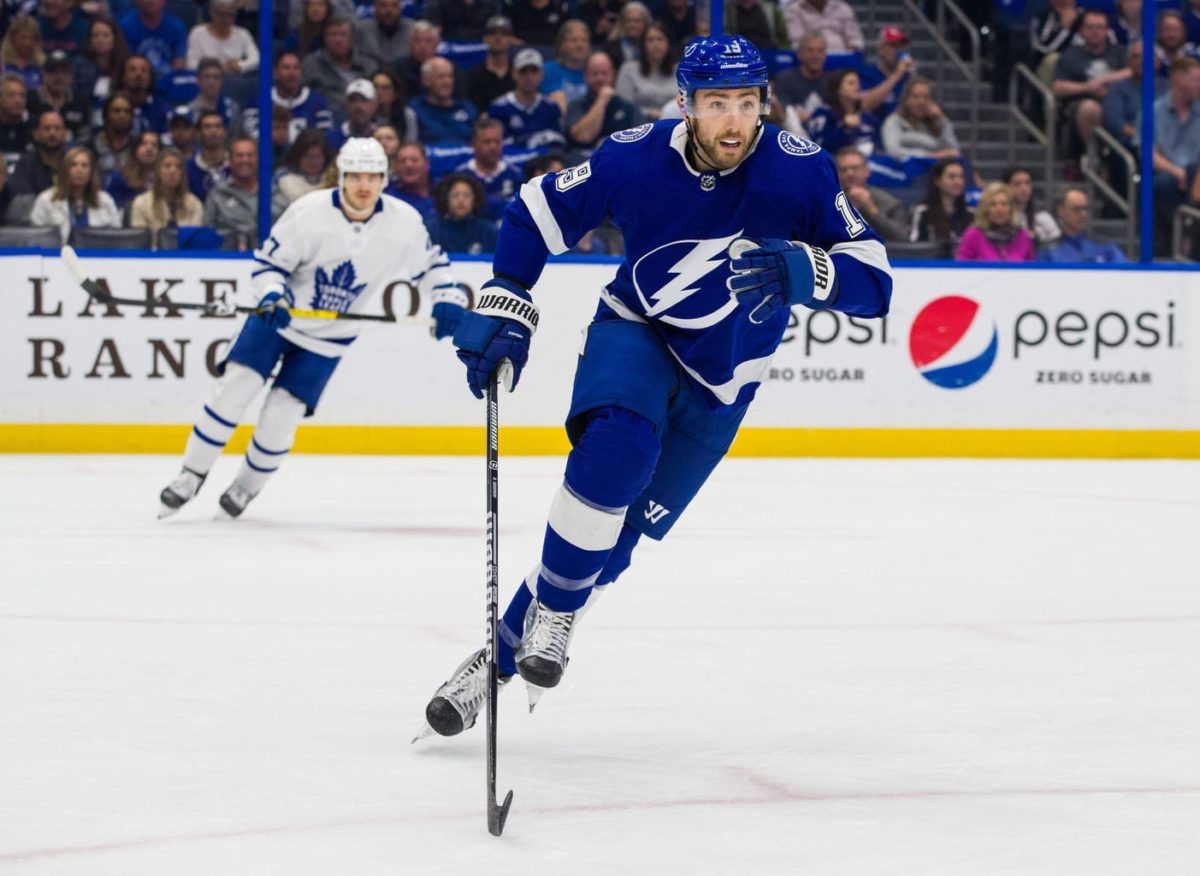 Pageau got the fifth Islander goal on the night, coming down on a breakaway with the Lightning net empty. The Bolts' Kucherov was whacking away at him trying to do everything in his power to keep Pageau from getting that icing on the cake. Pageau still got the goal, but then immediately went after Kucherov once the play was over. That created a gathering among the rest of the players on the ice. The tensions were high.
Related: 5 Worst Yzerman-Era Draft Picks
Fighting in general is not seen as much anymore in hockey, but it still creeps into the sport every once in a while, and Game 3 had a little of that, too. Next time the puck dropped after that Pageau empty netter led to a scrap between longtime Islander tough guy Matt Martin and the Lightning's Barclay Goodrow. A couple punches were thrown in there, but officials were able to disperse the meeting after Goodrow was taken to the ice by Martin. I expect there will be more of this to come.
Overall, Lightning fans do not need to panic. It was a painful game to lose for sure, but there are positives. They are still in the driver's seat of his series, and can still put New York in a 3-1 series deficit in the next contest. They will have Killorn back in action, and Point will not be too far behind with him.
---
---