It's no secret that the Vancouver Canucks need to clear cap space this offseason to potentially accommodate high-priced free agents Jacob Markstrom, Chris Tanev, and Tyler Toffoli. That means moving out some of the expensive mistakes of the past. One of those being the five-year, $21.9 million pact general manager Jim Benning made with Brandon Sutter in the summer of 2015. If he is able to somehow trade him this offseason, he would clear $4.37 million off the books that could be used to lock up someone like Toffoli.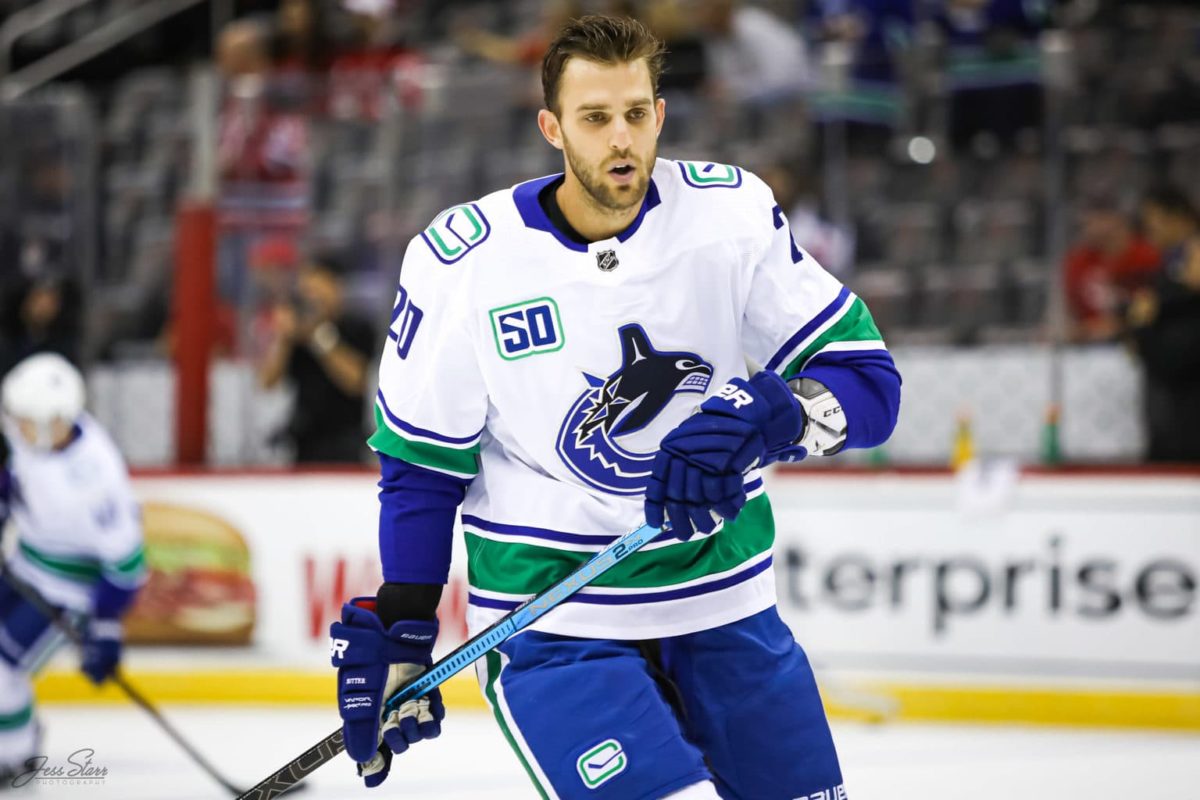 With Sutter's relatively solid performance in the postseason as a mainstay on the penalty kill and third line, he could garner interest from some teams requiring that sort of skillset. The fact that he only has one more year on his deal could be an extra incentive, as the receiving team won't have to swallow a long-term contract. Additionally, he could also fetch a draft pick at the deadline should that team fall out of playoff contention. Basically, what I'm saying is, if Benning can't get a deal done this offseason, he never will.
Related: Canucks' Benning & Green: Goalies, Toffoli, Young Guns & the Draft
So, with all that said, here are three teams that could be in need of Sutter's services in 2020-21.
New Jersey Devils
The New Jersey Devils had a disaster of a season in 2019-20, failing to meet the lofty expectations set upon them at the beginning of the campaign. Once thought of as a team on the rise and destined for the playoffs, they fell flat on their face finishing with a 28-29-12 record and a measly 68 points. They will most certainly be better in 2020-21, but it will be a struggle as they will have to adjust to a new coach in Lindy Ruff and plug a few holes brought about by the trades of Taylor Hall, Blake Coleman, and Sami Vatanen.
Sutter could be a good addition for them as he brings experience, penalty-killing prowess, and most of all faceoff acumen. One of the many weaknesses the Devils had throughout the season was faceoffs. They finished 29th in faceoff percentage and their best centermen were Travis Zajac at 52.8 percent and Nico Hischier at 51.7 percent. After that, it dropped off dramatically with Pavel Zacha at 43.3 percent and Jack Hughes at 36.2 percent. So, clearly they need help with faceoffs and puck possession.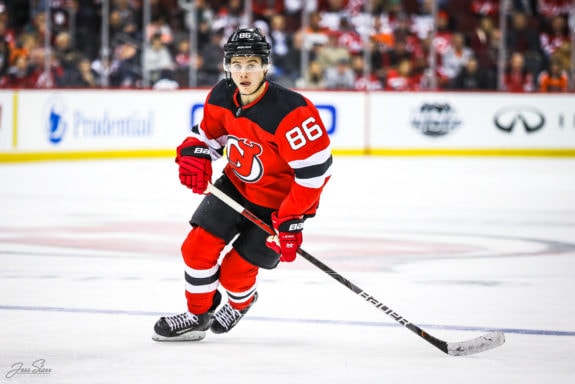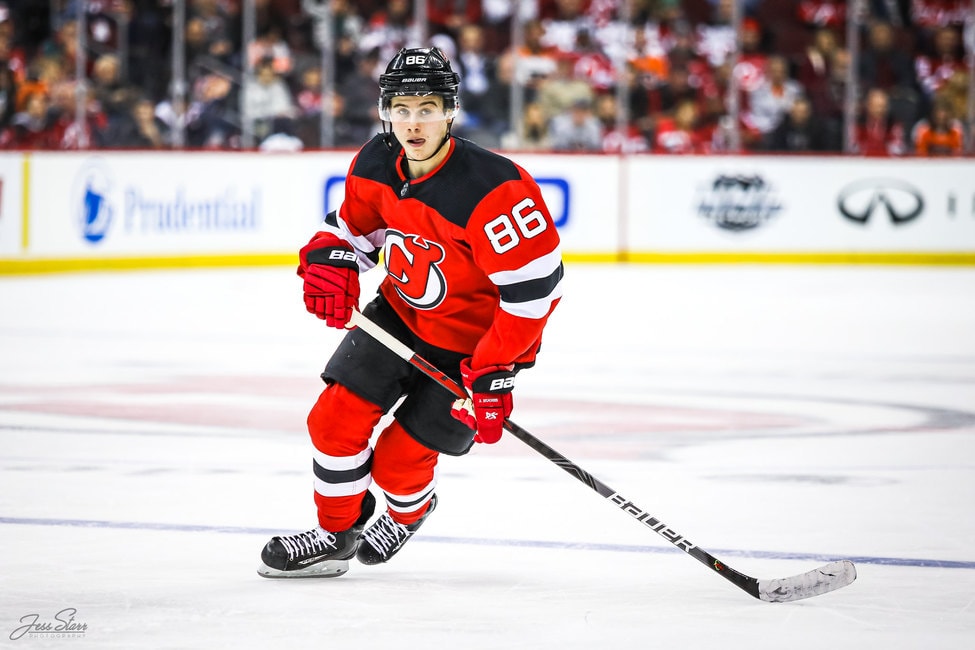 Sutter may not have had the best season in the faceoff circle finishing with a 48.9 percent success rate, but he has hovered around 53 percent over the last five seasons. He could be what the doctor ordered to teach the younger Hughes how to win some faceoffs and help push the Devils into playoff contention once again. Sutter was also a high first-round pick, so he could be a bit of a mentor to Hughes as well.
Related: Canucks Have Many Positives to Take From Good Playoff Run
As for a return, I don't think Benning should be too concerned about what he's getting back. If he could somehow get a late-round draft pick or a mid-range prospect like gritty defenceman Xavier Bernard, then that's great. Though, the biggest return in any trade for Sutter is the cap space being freed up once he's dealt.
Ottawa Senators
The Senators are definitely a young team on the rise, but as the Canucks have proven, veterans are needed to push a team over the top. You can't win with just youth, and you can't win with just veterans. There has to be a balance between the two. The Senators have an embarrassment of riches when it comes to young talent, but lack any sort of veteran presence beyond Bobby Ryan and Artem Anisimov. Sutter is a character forward with a lot of experience in the NHL who could be placed in a leadership role similar to what he's been on the West Coast.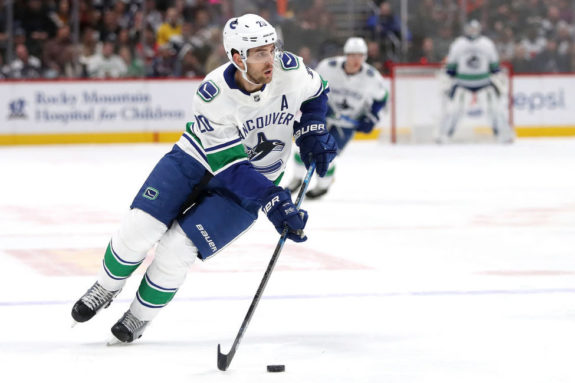 In addition to Sutter's proficiency at faceoffs, he is also a superb penalty killer, as Canucks fans well know. The Senators struggled mightily when down a man in 2019-20, finishing 28th overall. They were also 18th in faceoff efficiency, so he would help them out there too. He could anchor a pretty solid third line, and he's defensively responsible, which they need a lot of help with as they finished with one of the worst goal differentials at minus-52.
The Senators have a lot of late-round draft picks available to trade and they have a tonne of space to take on Sutter's cap hit as well. Basically, if Benning hasn't placed a call to them yet, he should start dialing soon.
Montreal Canadiens
The Montreal Canadiens have two great young centermen in Nick Suzuki and Jesperi Kotkaniemi, but now lack a solid third or fourth line center after trading Nate Thompson to the Philadelphia Flyers at the trade deadline. Their smorgasbord of bottom-six forwards somewhat got it done in the playoffs, but they clearly missed the faceoff prowess that he brought. Jake Evans took over his role and struggled in the dot with a below-average 44.4 percent efficiency rate, so general manager Mark Bergevin might be looking for an upgrade in the offseason. Especially when Thompson took over 700 faceoffs in the regular season and won 55.1 percent of them.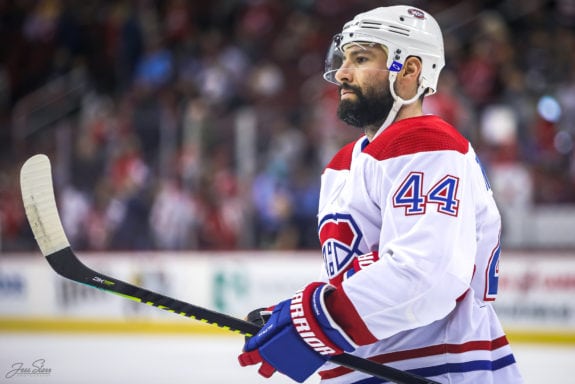 Sutter would take the pressure off of Philip Danault as well, who took over 1,300 faceoffs in the regular season and over 200 in the ten games he played in the playoffs. That's quite the load for one centerman to take on. He would also help prop up a penalty-killing unit that fell in the middle of the pack during the regular season. All in all, he would upgrade the bottom-six with little to no risk. Bergevin could do the same thing he did with Thompson and trade him at the deadline for a draft pick if they are out of the playoff race.
Related: Canucks News & Rumors: Motte, Virtanen, Markstrom & More
The Canucks could probably get a draft pick from the Canadiens for Sutter as they have eight picks after the second round. They also have three second rounders up for grabs too. Unfortunately, they won't be getting one of those unless they throw in a sweetener like Troy Stecher or Jake Virtanen.
The Canucks Will Trade Sutter This Offseason
With Sutter entering the last year of his contract, the Canucks are in the best position to get him off the books in a trade. He increased his value by having a solid postseason and finally looks like a marketable asset again. If Benning plays his cards right, he could get at least a third or fourth-round pick for him or even a mid-range prospect like he did when he got Tyler Motte from the Columbus Blue Jackets.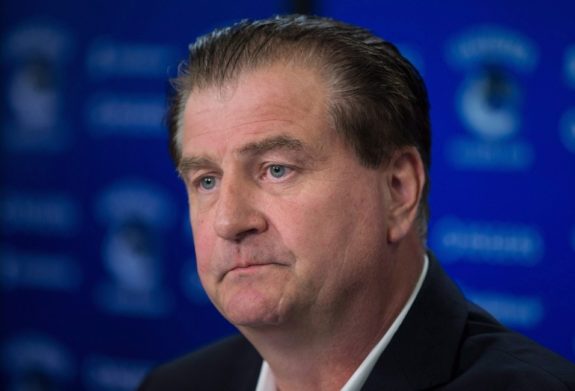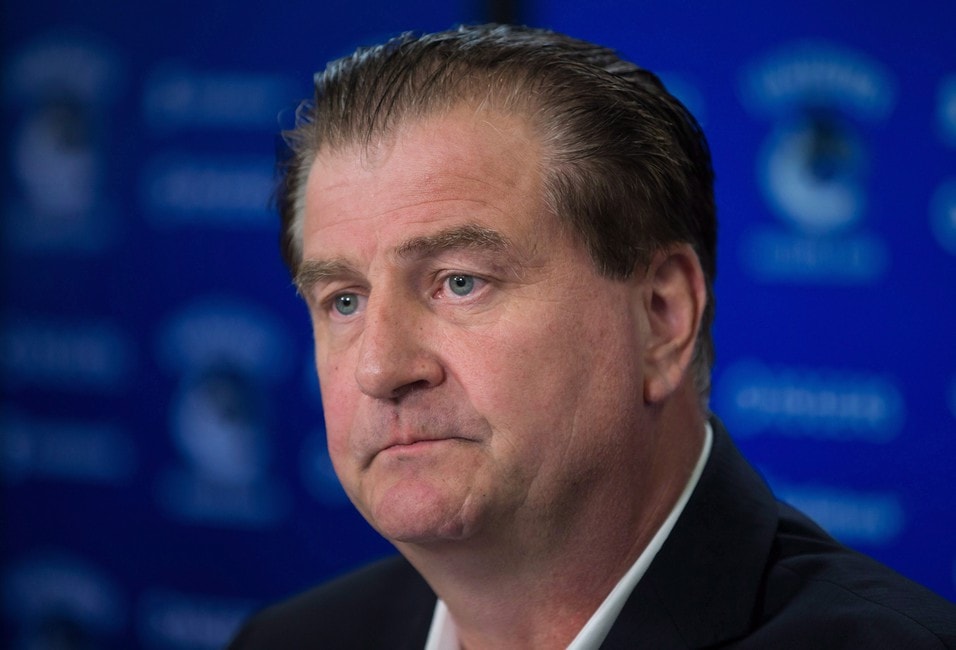 With all the cap issues the Canucks are facing this offseason, Benning has to free up some salary to not only sign some of his free agents but also upgrade his team as well. Sutter won't get a lot in return, but if he can get something for him and clear his salary, the wiggle room will increase. Of all the veteran forwards he has in his bottom-six, Sutter actually has the most value in a trade. There are many teams that could use the skills he provides, now it's his job to find the one that will ultimately take him off his hands.
---
---