Many of us still or do shudder at the prospect of taking a test. For the Tampa Bay Lightning, two games against playoff-calibre teams was a test, according to head coach Jon Cooper to see how well the team would perform. The good news is that the team is currently passing Cooper's test by not only defeating the playoff-bound Minnesota Wild on Tuesday (Jan 23) but following that up with one of their best efforts of the season in defeating the current NHL points leader, the Boston Bruins, on Thursday (Jan 25).
After two disappointing losses to the Bruins in November, the Lightning came out and took care of business against a very good and recently hot team. This is a Boston group that came to AMALIE arena riding a six-game winning streak of their own, going 9-1 in their last 10 games. On the road to their success this season, the Bruins had come into the game with the league's best average goals scored, the best average goals allowed, and the best penalty kill while boasting the NHL's second-best power play.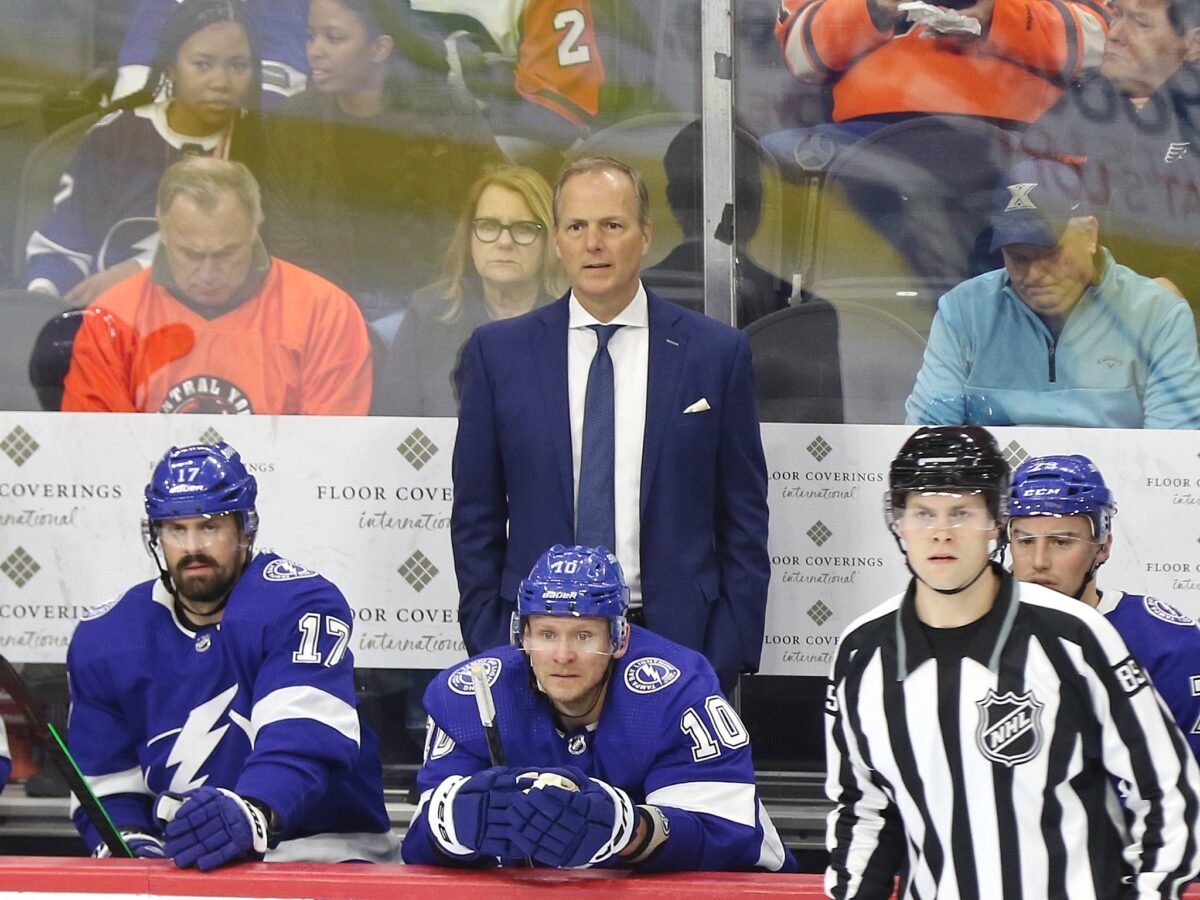 Much like their effort in the victory over the Wild, the Lightning matched and then exceeded their opponents in executing their game plan. Both the Wild and the Bruins are teams that limit their mistakes, check well, and play with a structure that allows them to maximize their team's talent. On both nights, the Lightning did all of this just a little better than their opponents. Also, the Lightning overcame some issues that have hindered their efforts in beating playoff-caliber teams this season.
Avoiding Costly Penalties
In matching the franchise record with their 11th-consecutive home victory on Thursday night, the Lightning avoided giving the best power play in the league too many chances, which has plagued them in the past. Going into the Bruins game, only four teams committed more penalties on average than the Lightning, which has put undue pressure on an inconsistent penalty kill unit. After going 1-4 against the Wild, they only allowed the Bruins two power-play attempts, killing off both.
---
Latest News & Highlights
---
When losing games, especially against playoff-caliber teams, the Lightning have been guilty of taking penalties at inopportune times, as well as losing their composure and taking unnecessary trips to the box. On Thursday night, the only penalty of that kind came against Mikhail Sergachev, who cross-checked Boston's Taylor Hall way too many times after Hall was whistled for goaltender interference against Andrei Vasilevskiy. Sergachev's penalty only negated a chance for the Lightning to go on the power play, but the ensuing 4-on-4 did result in a Brad Marchand goal.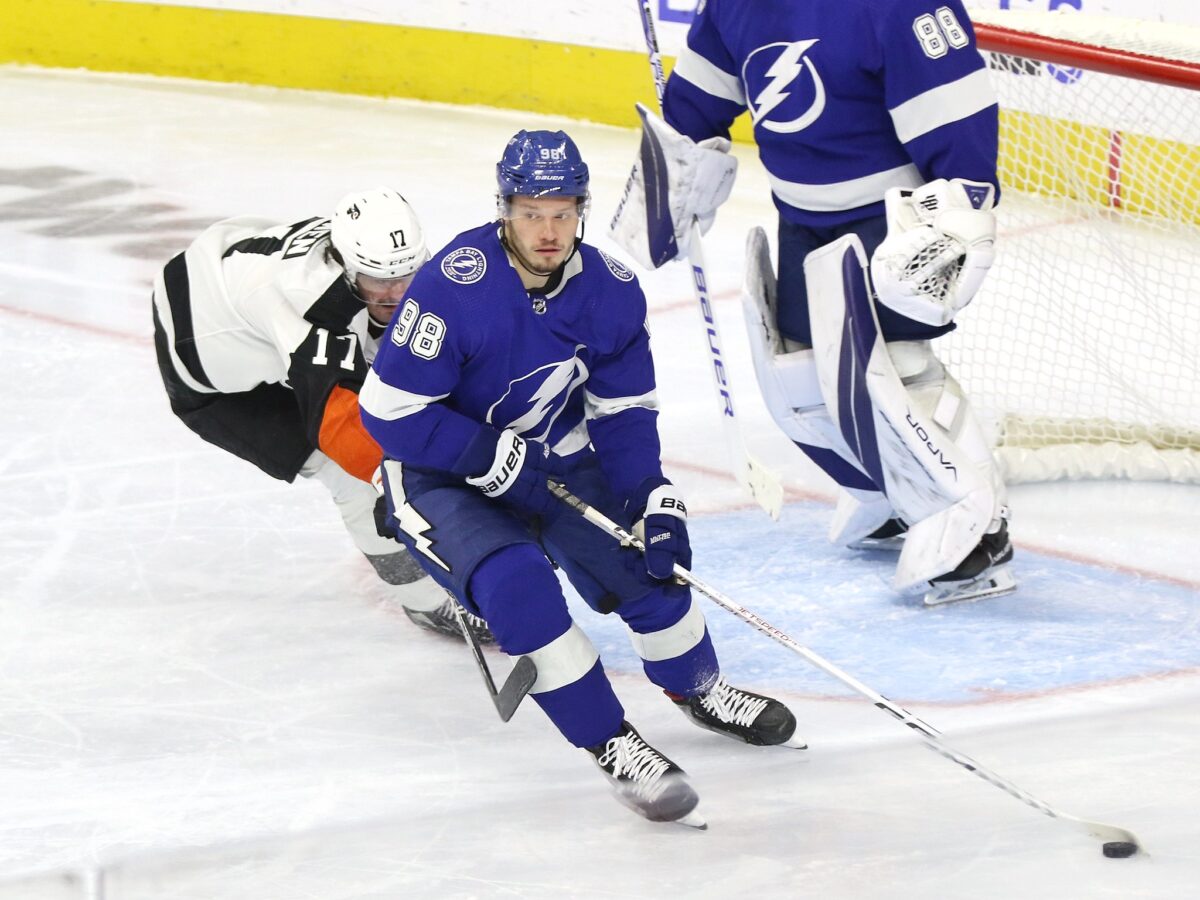 It is always appreciated when players stick up for their teammates, especially their goaltenders. However, the timing and the method of the penalties has sometimes hindered the Lightning from winning games on certain nights. This was true in a November loss to the Bruins when head coach Jon Cooper commented on a costly third-period penalty. "It's a tie game in the third period, and you come in here, and you want to take penalties against Boston and can't kill off one penalty? Shame on us."
The most recent example came in a Jan. 6 loss to the Winnipeg Jets when the Lightning took eight minor penalties on the night, some leading to 5-on-3 power plays. Cooper summed this situation up best with his post-game comments. "We gave them two, minute and a half 5-on-3s in one game. Unacceptable. That shouldn't happen." In their last two victories against top-tier teams, it did not happen, which is a major reason why they have been successful.
A Full 60 Minutes of Hockey
Every team in every sport has times during the season when they cannot put together a complete performance for an entire contest. For the Lightning, it has happened a bit too much this season, but not in recent nights.  "I don't want to say just because we've won both games, but for the most part, like how we played," Cooper said after Thursday's win. We've played some pretty sound, structured hockey and we're getting contributions from all four lines and in 60 minutes."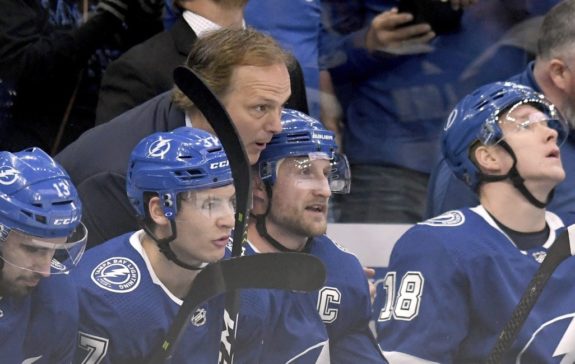 In addition to all four lines, the Lightning have also been getting production from their second units on special teams. In Tuesday's win over the wild, it was the second unit that provided the power-play scores when Corey Perry scored twice in the second period, deflecting a pair of Ross Colton shots from the perimeter into the net. In addition to his line keeping the top Boston unit of Patrice Bergeron, Brad Marchand, and Taylor Hall in check, Anthony Cirelli may have had his best night of the season in the faceoff circle. For the night, Cirelli won 11 of 17 face-offs against Bergeron, who had come into the game with a league-best face-off percentage of 62.4%.
Related: Lightning May Need Syracuse All-Stars For Second-Half Depth
Despite their success, Cooper also realizes that the test is not over. "Now we just can't sit here and say, 'Well, we beat the Bruins,' and forget about L.A. coming in. We want to get one more before a quick break and then continue to build on what we've done here in the last week." To pass the test in its entirety and get their franchise-record 12th straight victory, they will have to get past the Los Angeles Kings, another playoff-bound team, on Saturday night (Jan. 28).
---
---