The Tampa Bay Lightning played their 41st game on Saturday, Jan. 14, 2023, against the St. Louis Blues at Enterprise Center in St. Louis, MO. The Bolts won by a final score of 4-2. That win keeps them comfortably in third place in the Atlantic Division, just four points behind the Toronto Maple Leafs. The Lightning started the season 5-4, having lost three of their first four games. Since then, they're playing better on both sides of the puck, with talent emerging in some unexpected areas. So, with half the season gone, let's examine how they have fared so far in 2022-23.
Offense
The Lightning's potent power play, which struggled to start the season, is humming along nicely at 29.2 percent, which ranks second in the NHL. With Nikita Kucherov, Brayden Point, Brandon Hagel and Victor Hedman, they have scored six power-play goals in the past three games.
The Lightning are averaging 3.59 goals per game, and Kucherov is again leading the team with 62 points, which places him third in the NHL. Watching Point skate right up main street with the puck dangling on his stick is a common sight this season. The Calgary, AB native is leading the team with 25 goals and 20 assists. Earlier in January, he set a franchise record by scoring nine consecutive goals at home.
Steven Stamkos has picked up right where he left off last season when he scored a career-high 106 points. So far this season, he passed the 1,000-point total and needs one more goal to reach 500 in his career. He is anchoring the second line with Anthony Cirelli and either Nick Paul or Alex Killorn, both of whom have scored timely goals and are smart with the puck.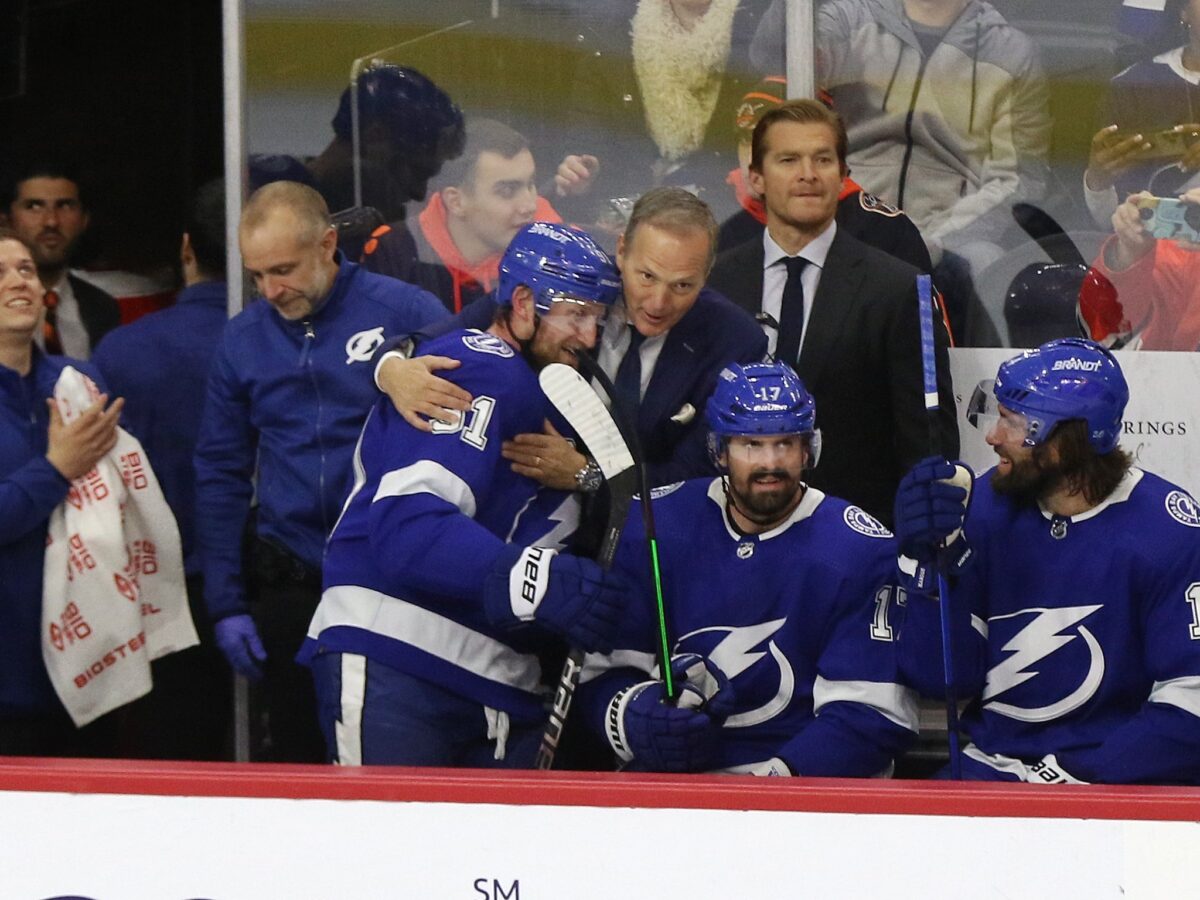 Since his return from injury, Cirelli has been proving why his contract was extended last summer. In 18 games, he has nine points and is winning the faceoff battles for his team, which was poor with him out of the lineup. The Lightning really missed his gritty play and hustle on the ice.
Grade: A
Defense
Earlier in the season, the Lightning struggled on defense – allowing five shorthanded goals and being sloppy with the puck. Although there are games where they still play that way and take too many penalties, the team seems to be improving as they reach the second half of the season.
Related: Tampa Bay Lightning Grades After 20 Games
---
Latest News & Highlights
---
Players such as Zach Bogosian, who missed the first two months of the season recovering from offseason surgery, is logging valuable blue line minutes, and rookie Nick Perbix is outperforming some of the team's more seasoned defensemen and is being rewarded with more ice time. His goal and assist versus the Blues on Jan. 14, 2023, shows that his offensive play is developing. Veteran newcomer Ian Cole has easily transitioned to his new team and is solidifying the defense with 67 blocks and 62 hits.
At times this season, Mikhail Sergachev has struggled, having 21 giveaways at the halfway mark of the season. The 24-year-old plays hard every night and never stops moving on the ice, so there is no reason to be concerned about his performance.
To start the season, the Lightning's penalty kill was anemic – sitting toward the bottom of the league at just 77.6 percent. Since then, they have improved enough to be ranked 9th in the league and had not given up a power-play goal in five consecutive home games. The team is allowing 2.93 goals per game, which is ranked third in the Atlantic Division.
The Lightning are stacked with defensive veterans, such as Victor Hedman, Bogosian, Sergachev, Cole, and Erik Cernak along with rookie Perbix who is developing into a great two-way player.
Grade: B-
Goaltending
Although it was just one game during the regular season, fans got a chance to see world-class goaltending when Andrei Vasilevskiy suited up against Igor Shesterkin and the New York Rangers on Dec. 29, 2022. The Lightning's number-one goaltender made 46 saves, allowing just one goal to the high-powered offense of the Rangers. The team knows that when they have him in goal, they have a legitimate chance to win.
This season, Vasilevskiy has a 2.50 goals-against average (GAA) and a .917 save percentage (SV%), both are on or near his career average. Just like any other NHL goalie, he has let in some weak goals, especially earlier when he went 8-6-1 in his first 15 games to start the season. However, at the midway point of the season, he holds a 19-10-1 record and is one of the reasons why the team is winning.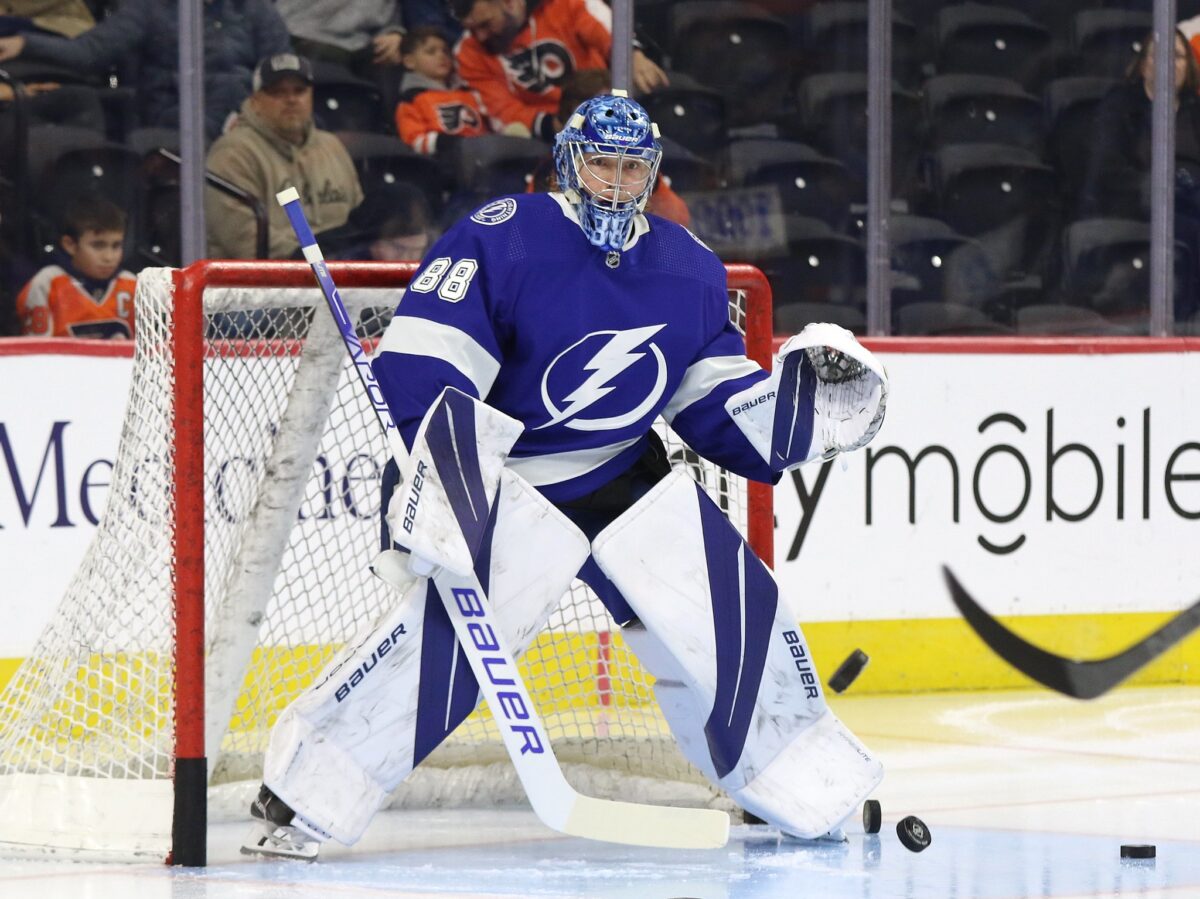 Another player who is winning is backup goalie Brian Elliott, who has been a surprise this season. He holds an 8-3 record, and even though his stats might not be as impressive as Vasilevskiy's, he is making big plays when the Lightning need him. The 37-year-old started consecutive games in January when Vasilevskiy wasn't able to play at the last minute due to an illness.
Grade: B+
Lightning Should Continue Winning in Second Half of Season
The Lightning have the second-best home record in the NHL, going 17-5 at Amalie Arena. They begin a five-game road trip on the West Coast, where they will need to secure some wins. They will play 60 percent of their games, through the end of February, on the road.
The Lightning have positioned themselves well as they are keeping pace in the tough Atlantic Division. They are getting some top-notch plays from unexpected players. The emergence of rookie Perbix is a little surprising, but he has fit in seamlessly and is playing like a third-year player. Hagel is also a bit of a surprise this season – scoring 16 goals and 18 assists while on the top line, one shorthanded tally, and five power-play goals. Also surprising is that he has 71 takeaways.
What is not surprising is that the Lightning are gearing themselves up for a long playoff run. No one will be surprised if they advance to the Stanley Cup Final for the fourth year in a row. Other teams might not like it, but they have to admire the Lightning's tenacity and consistency season in, and season out.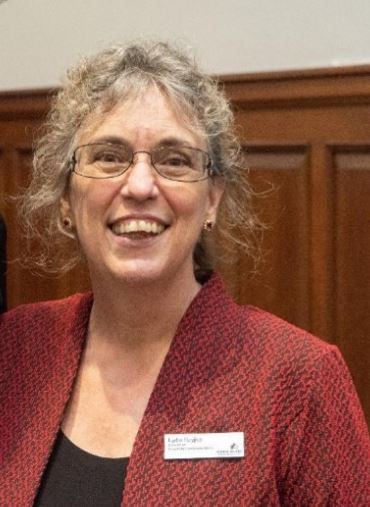 Lydia Szyjka is a writer for The Hockey Writers. Growing up in Tampa, she graduated from H.B. Plant High School—never dreaming her Tampa Bay Lightning would win three Stanley Cups. She is director of communications for a Catholic university, where she is the editor of the alumni magazine. An avid hockey fan, she and her husband live in Delaware and watch every Lightning game on the NHL's Center Ice.