The Tampa Bay Lightning are looking to do what few other teams in NHL history have done by appearing in their fourth straight Stanley Cup Final, joining the Montreal Canadiens and the New York Islanders as the other teams that have made four or more consecutive Final appearances. Standing in their way of that quest are their first-round opponents from last season, the Toronto Maple Leafs.
On paper, it looks like a very uphill battle for the Lighting to get past the Maple Leafs and advance to the next round. The Maple Leafs finished 13 points ahead in the standings, they have a goal differential of plus-56 to Lightning's plus-24, and the Maple Leafs have lost just twice in regulation in their last 10 while the Lightning have been below .500 since the start of February. If they want to advance, there are three x-factors the Lightning will need to have happen in the 2023 Playoffs.
X-Factor No. 1: Continued Elite Goaltending
Andrei Vasilevskiy, as well as most of the Lightning roster, has played quite a few hockey games in the past few seasons. This could be part of the reason why his numbers have dropped off slightly from previous seasons. In the last three seasons, his goals against average (GAA) has gone from 2.21 to 2.49 and up to 2.65 this season. While all of these numbers are very good, the slight decline is somewhat concerning. His playoff numbers went up a little last season as well. The former Vezina Trophy winner had a 1.90 GAA in the two Stanley Cup Final victories, but those numbers went up to 2.52 in last year's playoffs.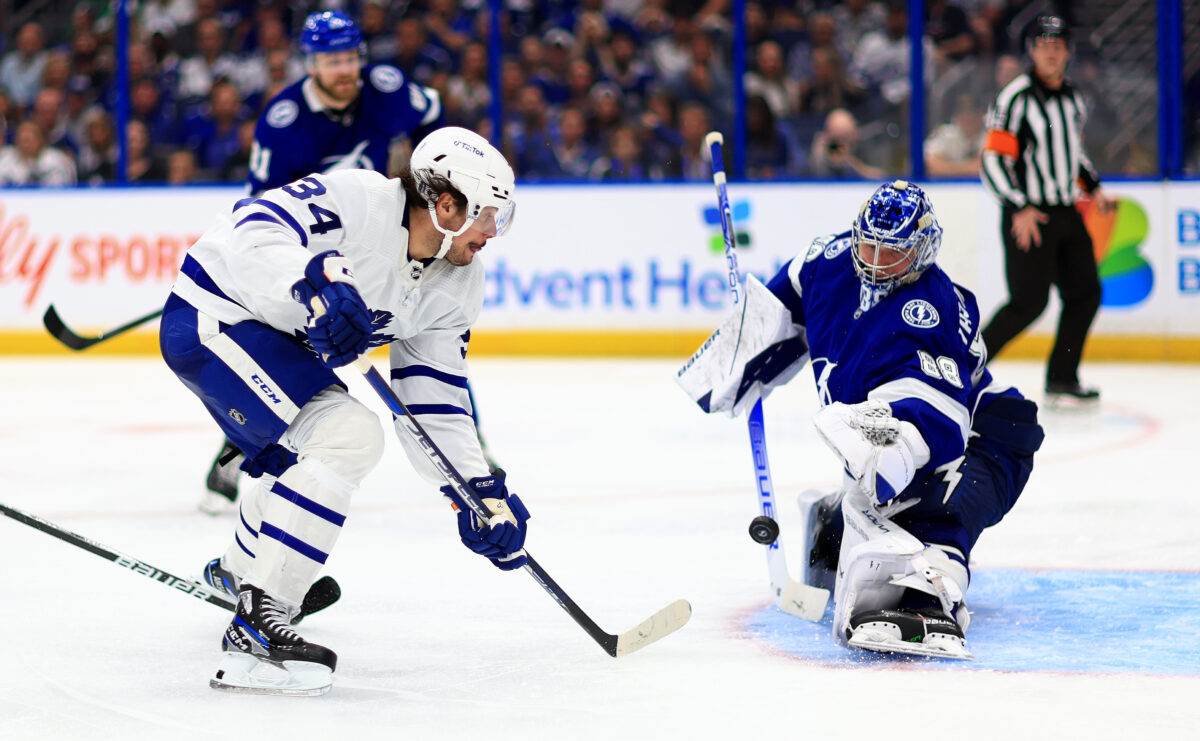 Part of the issue has been that the Lightning have had more issues in their defensive zone this season, allowing more high-danger scoring chances than in previous years. "With 'Vas,' he's human. I mean, he's superhuman, but he's still human," Cooper said during a press conference after clinching a playoff spot. "The fact is that some of the chances we've given up on rushes and things like that (in the past), when you start cutting those out, Vas usually takes care of the rest." Such as he did two weeks ago when he stopped 99 out of 100 shots and recorded two shutouts in the three victories he posted that week. That is the production from Vasilevskiy that the Lightning need in the playoffs.
X-Factor No. 2: Playing Lightning Hockey
The formula for success during the Lightning's last three Stanley Cup Final appearances has consisted of exceptional puck management while playing physical, tight-checking games. The Lightning have struggled at times with this formula in the regular season, which has resulted in some multi-game losing streaks in the last month of the regular season. They struggled with their defensive play in their most recent losing streak, allowing too many good scoring chances. Their puck management has been poor, leading to too many odd-man rushes.
---
Latest News & Highlights
---
In addition, the Lightning are successful in the playoffs when they check hard and block shots, which is necessary if they hope to contain Mitch Marner, Auston Matthews, and the rest of the Maple Leafs' high-powered offense. In last season's series, they excelled in this area in the four games they won, highlighted by their Game 7 victory, in which they had 37 hits and 27 blocked shots. A similar effort in this area will go a long way in helping the Lightning advance to the second round.
X-Factor No. 3: Production From the Bottom Six
In their most recent Stanley Cup Final appearances, the Lighting have gotten production from players up and down the lineup. However, that production has dropped off slightly for the bottom six players in each of the last three playoffs. Players like Nick Paul and Ross Colton are mired in a scoring slump coming into this playoff season. Both players have only one goal within the last month, while Corey Perry has only one point in that same time frame.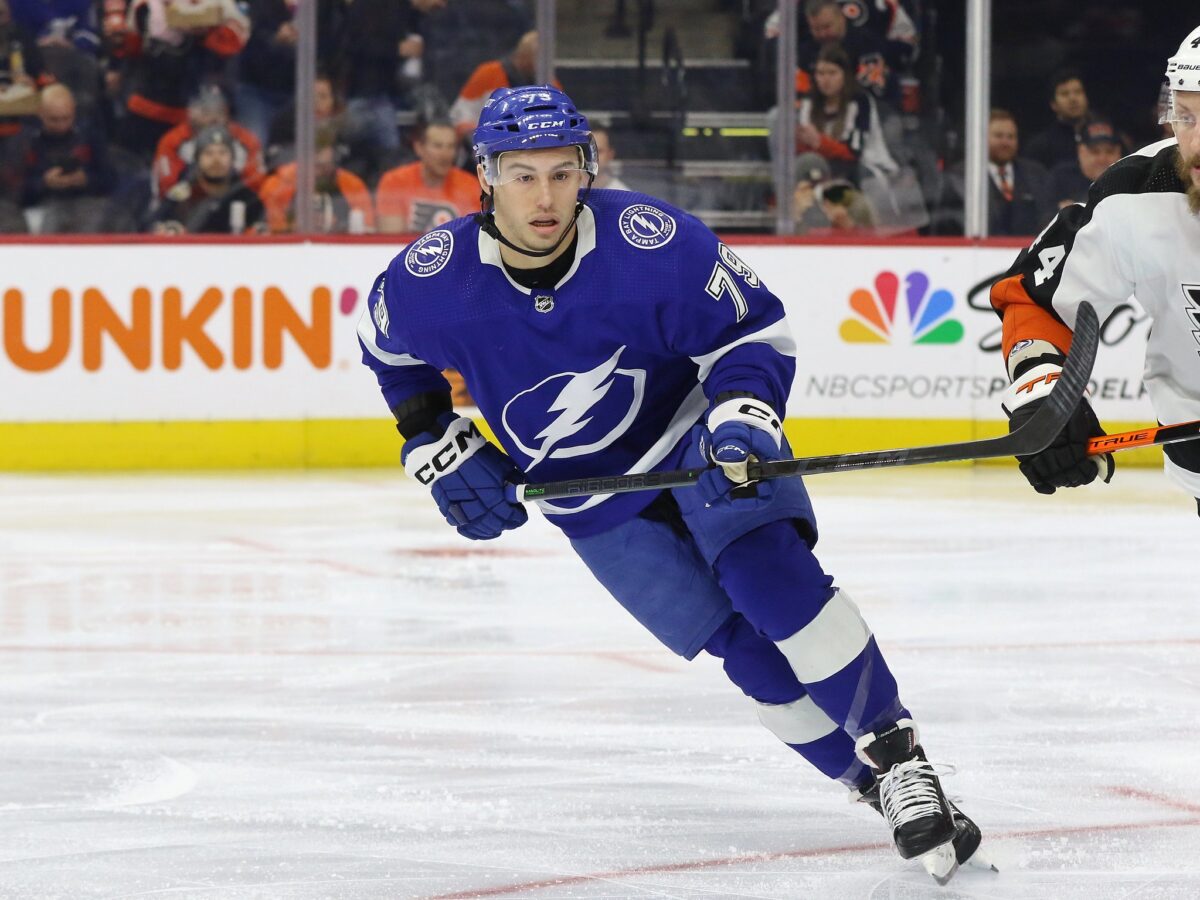 Statistically, this has played out by having the Lightning with their worst 5-on-5 expected goals rate in the last five seasons. In this season, that stat has been a roller coaster ride throughout. During 2022-23, there have been a handful of instances has seen their expected goals rate break below break-even. Unfortunately, the last month of the regular season has been one of those instances. If they intend to improve in this area against the Maple Leafs, they will need consistent contributions from the bottom-six forward groups.
Related: Lightning Get Major Wake-Up Call in Loss to Maple Leafs
Despite some of the struggles that the Lightning have experienced this season, there is very little reason to think that this team cannot make another deep run into this year's playoffs. Cooper's playoff squads have generally been considered one of the toughest if not the toughest "out" since he took over the reins 10 years ago. This veteran-laded team is primed to "flip the switch" and address the x-factors they face heading into the playoffs.
---
---