It's no secret that the Tampa Bay Lightning are in the middle of a deep cap crunch. Years of success led the franchise to lock down their veteran core to contracts that weren't bloated on their own but added up to give the team no room to maneuver when things went sideways due to the COVID-19 pandemic.
This has created nothing but uncertainty since the Lightning captured the 2020 Stanley Cup back in September. With three key restricted free-agents (RFA) due a raise this offseason, general manager Julien BriseBois needed to move some money in order to clear enough cap space to bring back Mikhail Sergachev, Anthony Cirelli, and Erik Cernak for the 2020-21 season.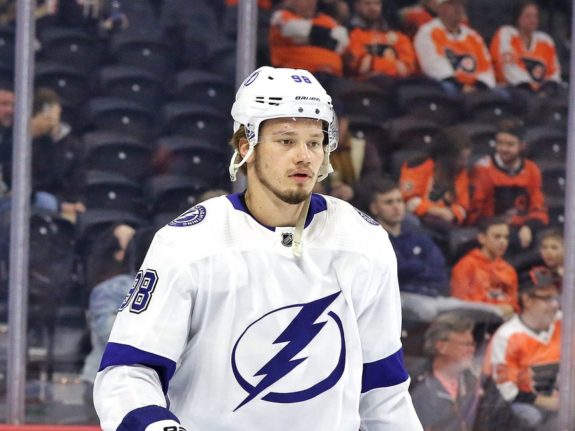 So far, however, things have been mostly quiet for Tampa Bay. Through the start of December, only Sergachev has been re-signed, and they have yet to clear any meaningful cap-space to lock down the remaining RFA's.
This has led to a constant barrage of speculation, with potential trades being thrown around on a daily basis.
Related: The Lightning Cannot Afford to Lose Anthony Cirelli
Not all of this speculation makes sense, however, as only a few franchises in the NHL have the cap space available to take on a veteran contract. Besides this, you also have to consider who the Lightning will be looking to move and if there is a fit on another roster.
With all of this in mind, which teams make sense for the Lightning as a trade partner? For this discussion, we will be assuming that Tampa Bay will be trading at least one veteran forward, likely Tyler Johnson, Alex Killorn, and/or Ondrej Palat.
Red Wings Fit Lightning for a Big Trade
Whenever you discuss the Lightning and potential trade partners, the one franchise that jumps to mind is the Detroit Red Wings. The connections are obvious, as Steve Yzerman signed many of the players that are potentially on the block for Tampa Bay.
As a team in the middle of a rebuild, the Red Wings are not in win-now mode. As such, they have more than $9.5 million in available cap space that could be essentially bought by the Lightning for the right price, similar to how Detroit acquired Marc Staal and a second-round pick before the 2020 NHL draft.
The Red Wings are also in a good position to absorb the remaining years on Killorn's or Johnson's contract, with close to $7 million in space clearing in the 2021 offseason with the departure of Valterri Filppula and Darren Helm.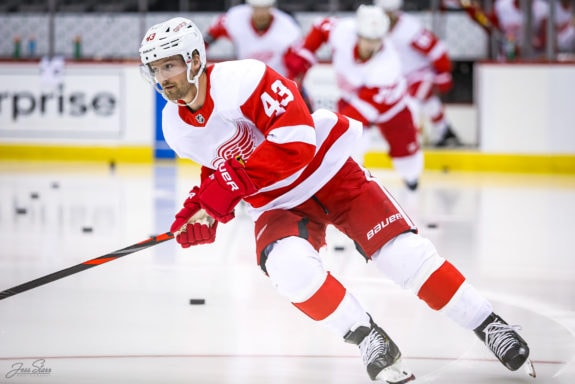 This all means that if BriseBois is willing to give up futures, there is the potential to clear close to $10 million in cap space. A move of this caliber, however, might cost the Lightning more than they want to pay to shed what still are good players.
At a minimum, you are looking at a 2021 first-round pick and a top, young player. Some suggestions include names like Cal Foote, Alexander Volkov, and even Cernak as a potential trade sweetener to make a move of caliber happen.
So, while I expect the Lightning to look at every option in a trade with Detroit, giving up a player like Foote or Cernak would feel a bit more lateral than anything else. Losing a first-round pick and Volkov would hurt, of course, but that is far more palatable than trading a defenseman that you believe will be a key part of the franchise for years to come.
Potential For New Jersey To Add Veteran Talent for Cheap
Another trade partner that could fit for Tampa Bay is the New Jersey Devils. Similar to the Red Wings, the Devils are going through a rebuild, but unlike Detroit, they have a different mixture of high-end prospects and big-name players on expensive contracts.
This means that New Jersey should be emerging from this rebuild ready to compete for a playoff spot sooner than Detroit, making a veteran top-six forwards like Johnson or Killorn potentially enticing. In the past, adding a 20 to 30 goal-scoring forward would cost the Devils something, but right now, Tampa Bay might be willing to give them a draft pick for the cap relief.
Related: The Lightning Are Built to Repeat as Stanley Cup Champions
New Jersey's roster is also far from complete, with more than $17 million in available cap space and just 16 of 23 contracts filled. So, there could be the potential in a move or two that benefits both franchises without Tampa Bay giving up a first and a top-end prospect.
For example, if the Lightning can trade Killorn and a 2021 third-round pick to New Jersey, then that would at least put them under the cap with some money to sign Cernak. This would also benefit the Devils, as they would return a top-six forward who can contribute now and a decent future asset for the upcoming draft.
Lightning May Find Few Remaining Trade Partners
Once you get past the Red Wings and Devils, the pickings become slim for Lightning trade partners. Off the top, 21 franchises have less than $4 million in available cap space, meaning they couldn't swing a trade even if they wanted to.
Of those eight remaining franchises, three will be holding onto their cap space to make mid-season trades or to sign their RFA's in 2021, meaning they won't be taking on a long-term contract. This leaves the Florida Panthers, Columbus Blue Jackets, Nashville Predators, L.A. Kings, and Ottawa Senators as teams who could even afford a deal with Tampa Bay.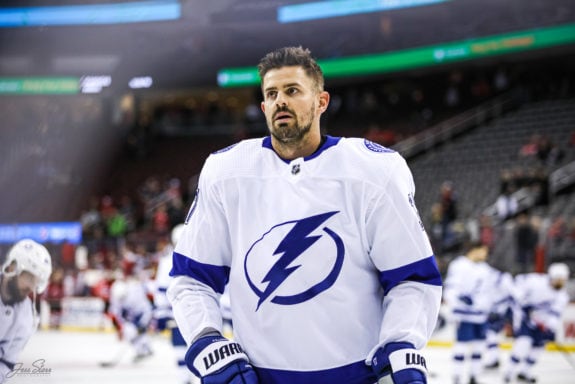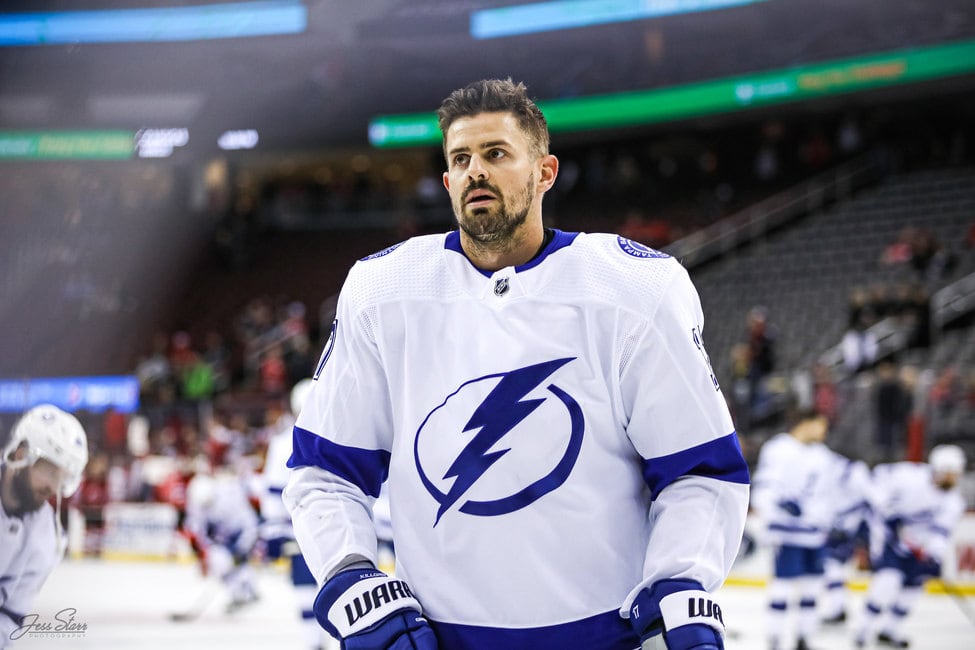 Given their current roster layout, it seems unlikely that the Kings or Senators would be interested in trading for veteran talent on expensive contracts when they have a core of young players who they want to start developing together.
Next are the Panthers, who are probably not looking to add long-term contracts after they let some of their core players walk in free agency this offseason. This leaves the Predators and Blue Jackets, who are two playoff-caliber teams that could be interested in a veteran winger like Killorn but have enough depth where taking on Johnson's remaining contract is unlikely.
Related: THW's World Juniors Coverage
So, while I could see there being a small market for Killorn, the Lightning are in an incredible predicament. They only have two or three real trade partners and they are quickly running out of time to swing a deal as the 2020 offseason drags on.
---
---