Despite a face-to-face meeting in front a judge Monday morning, there was little movement to resolve a pending legal issue between the Arizona Coyotes and the city of Glendale.
At stake is the city's contention they have a legal right to break an existing 10-year lease agreement with IceArizona, owners of the Coyotes. That's based on the contention that two former city employees, city attorney Craig Tindale and public relations coordinator Julie Frisoni, assisted the Coyotes in the negotiations of the agreement.
IceArizona contends neither had any input into the negotiations because neither was on the Coyotes' payroll at the time the contract was agreed by both parties. After the agreement was signed and in place, Tindale joined the Coyotes staff as an attorney and Frisoni was a consultant in attempting to assist the Coyotes to land the 2018 world junior championships for the Gila River Arena.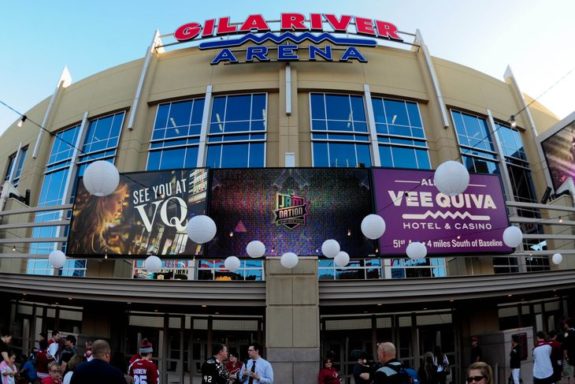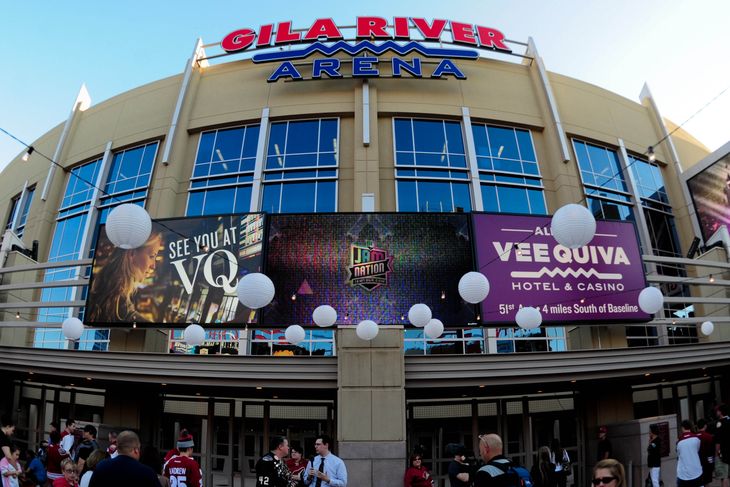 On Monday morning, in a hearing which lasted less than one hour, Maricopa Superior Court Judge Dawn Bergin addressed two issues.
First, she raised the Coyotes bond from $250,000 to $1 million, and that, she said, was to protect the citizens of Glendale in case they are injured by any court ruling.
At the same time, Bergin ordered the city of Glendale to pay the Coyotes $3.75 million by July 1, and that is part of the city's obligation under the agreement.
During one point in the hearing Monday, Judge Bergin did not appear swayed by the city's argument that they would be harmed by any payment to IceArizona. While the original agreement was drawn and supported by a Glendale city council whose composition has since changed, the judge, in effect said, this was a transaction negotiated in good faith.
"You make a bad deal, you make a bad deal," she told the participants. "I have a problem that the city says they owe nothing for services already rendered."
Representing IceArizona, attorney James R. Condo argued that the "best approach is to maintain the status quo."
To be continued
In effect, Judge Bergin agreed, and set a date of July 31 for a continuation. At that time, both the City and IceArizona can depose witnesses and present physical evidence.
For now, the Coyotes remain in Gila River Arena and plan to go forward, as usual, with their participation in the up-coming free agency sweepstakes, and to conduct their prospect camp slated for July 7-9 in the Ice Den at Scottsdale.
Follow Mark Brown on twitter, @journalist193