Editor's Note: While the following post discusses rugby, I felt that the parallels with hockey were uncanny. The players union needs to spend more of its resources on post playing days. Enjoy the post and consider the similarities.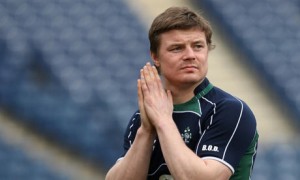 With 15 years of top-flight rugby under his belt and a world record 141 international caps to his name, Irishman Brian O'Driscoll has had the type of career that dreams are made of. And now, aged 35 and getting ready to hang up his boots, he can look back with pride on his time in a game that has seen him hailed as one of the best centres in the world. And he can thank his Irish teammates for sending him off with a Six Nations championship following his last match in green in Paris this year.
Few players ever attain the status in rugby that O'Driscoll has achieved and few can claim to have played at the elite level for as long. Indeed, according to a survey commissioned by the Irish Rugby Union Players' Association, professional players only have an average career span of seven years. This gives them a very short window of opportunity to set themselves up financially for their non-playing days.
A similar New Zealand survey indicates that the average playing career is nine years, during which time a player will suffer some 14 major injuries (those requiring hospitalisation for a minimum of one night or causing him to be sidelined for a month).
More disturbing than the short length of the average playing career, however, are the findings of both surveys that a large number of players fail to cope with retirement from the game. In Ireland, around a third said that they felt that, within two years of leaving the game, they were "not in control of their lives" and a quarter expressed dissatisfaction with their current lives; only around a quarter claimed to happy with their post-rugby careers.
The figures from New Zealand reflect similar problems. Around a third of retired professionals suffer anxiety, depression and stress, with many experiencing problems with drug and alcohol abuse, aggression and difficulties with relationships. A similar number claim to be unemployed and to have financial difficulties.
The difficulties facing players after retirement from the game have prompted rugby authorities and players' associations in the major playing nations to put in place player development programmes designed to help them adapt to life after rugby. They give advice on education so that players can embark on new careers, financial management and the difference in lifestyle they can expect, as well as providing support services for players in need.
For some players, the physical toll of such a high impact game leaves them with medical issues and recent research showing that head knocks expose players to brain damage and dementia has led rugby authorities to re-examine protocols relating to the handling of concussion and similar injuries.
Other players have their careers cut short by injury, occasionally severe enough to leave them permanently disabled. For them, extra help is needed and, in England, it comes in the form of "Restart", a players' charity that gets support from a number of prominent rugby sponsors, including Canterbury of New Zealand.
So while it is inspiring to look back on the wonderful career of a great player like Brian O'Driscoll, let's spare a thought for those less fortunate and those who continue to struggle with life after rugby.
*sponsored content