Heading into the NHL's All-Star break, looking at a team's standing can be a good determinant of where they lineup amongst the league's 32 teams. For some, it's a good time to rest, regroup and get back to 100 percent, while others will join stars from around the league in its annual so-called showcase of hockey's best.
---
---
For the Toronto Maple Leafs, it'll be a good opportunity for the team to make sure they evaluate what they have, whether moves will need to happen heading into the deadline and a chance to get players' back to health heading into the home stretch of the season.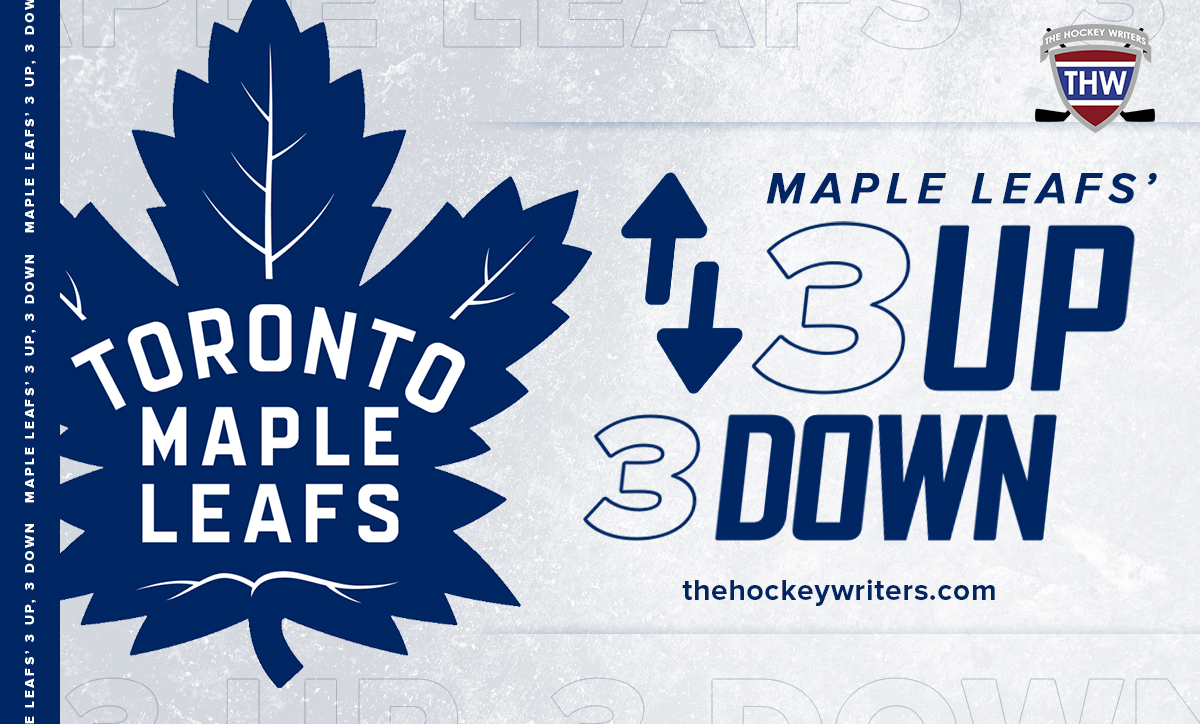 While injuries are certainly a theme of this week's three up and three down, here's a full look at some of the best and worst headlines surrounding the Maple Leafs over the past week or so.
Plus 1: The Bobby McMann Show
Getting some consistent reps with the big club, Bobby McMann may have stolen the attention of the Maple Leafs' brass and head coach, Sheldon Keefe. While he doesn't have a single point in eight games with the Maple Leafs, he did have a goal called back in his debut and has added a physical presence to the Maple Leafs' bottom six.
Related: Maple Leafs' Bobby McMann's Journey to the NHL
His play ultimately saw Dryden Hunt waived and sent to the AHL by the team, while McMann has averaged nearly 11 minutes per game with a Corsi For Percentage (CF%) of 55.6 percent at even strength while seeing 69 percent of his zone starts coming in the defensive zone.
While it hasn't translated to offence yet, the 26-year-old is averaging just over two shots per game as well as nearly two hits per game — a combination that should lead to some depth scoring for the Maple Leafs at some point with consistent reps.
Minus 1: Matthews Out for 3 Weeks
Yeah, it's not ideal for the team, but now might be the best time to have your star out of the lineup — especially with William Nylander and Mitch Marner playing the way they are. It was announced that Auston Matthews would miss at least three weeks with a knee injury, which would put him out until at least Feb. 17.
During that time, the Maple Leafs play six games — two of which they've already played to a 1-1-0 record. The remaining contests over that span include matchups against the Boston Bruins, a home-and-home with the Columbus Blue Jackets and one game at home against the lowly Chicago Blackhawks.
---
Latest News & Highlights
---
Matthews has had a bit of an off-year by his goal scoring standards, but still has 25 goals and 53 points in just 47 games this season. Beyond that though, he's had one of the best year's defensively by a forward in the NHL as well this season.
Still, his absence will allow the team to showcase other players in roles they might normally not slot into heading into the NHL's Trade Deadline and should allow the Maple Leafs' star to get fully healthy before the homestretch of the season. Even if it goes beyond the three weeks, the Maple Leafs have put themselves in a position that they can afford to go without him for a period of time.
While his absence will be felt in the lineup, surely the Maple Leafs are better off letting him heal up now than later in the season.
Plus 2: Timothy Liljegren Shaping Into No. 1
Say what you will about the Maple Leafs defence this season and the injury woes they've had to face, but two players in particular have stepped up. Rasmus Sandin has been a force physically, and while he won't get the tag of number one with Morgan Rielly there, Timothy Liljegren has become one of the more consistent defensemen for the Maple Leafs this season.
The 23-year-old has seen his ice-time increase by nearly two and a half minutes and he's playing just under 19 minutes per game. While the offence has been an all-around struggle for the Maple Leafs' back end, Liljegren has four goals and 13 points through 40 games and is on pace to tie his career-high of 23 points set last season.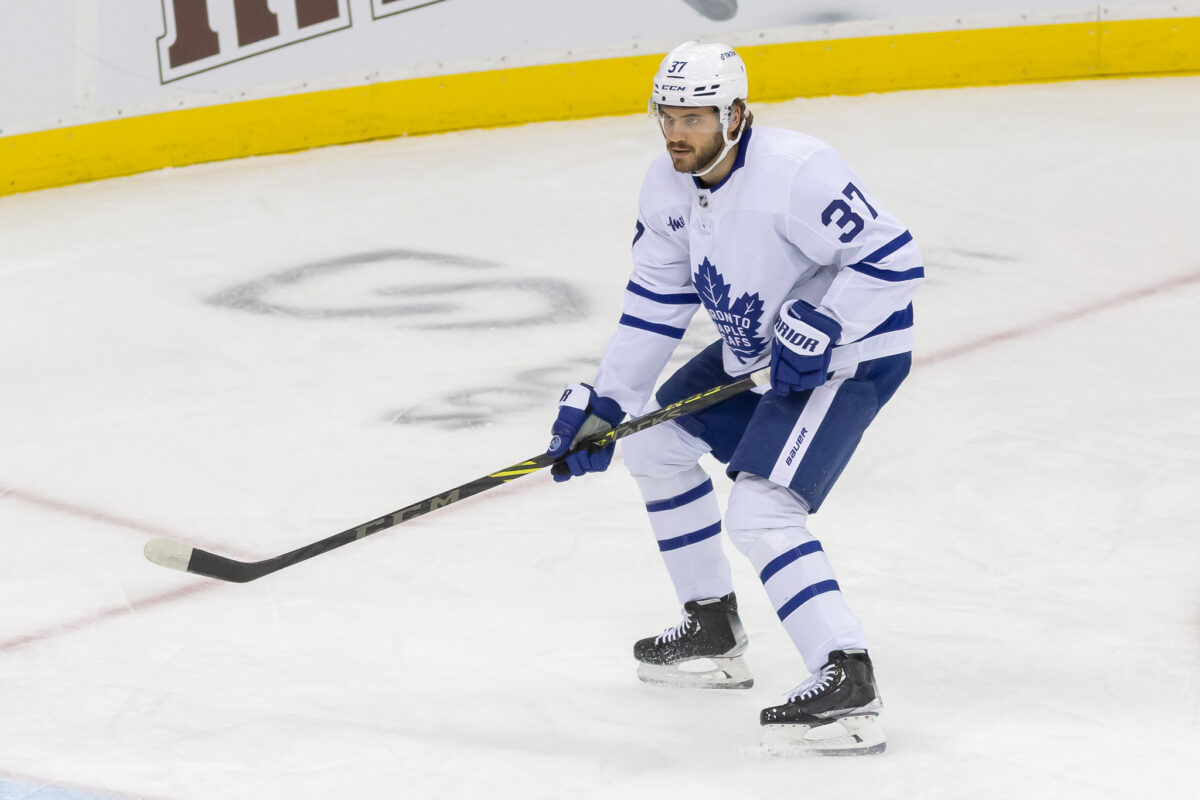 On top of that, Liljegren's zone starts are evenly distributed in both zones and at even strength he has a 50.8 CF%. He plays in all situations for the Maple Leafs and could take on the role of quarterbacking the team's first power play if they'd be willing to give him a shot at it.
While he hasn't been listed as an untouchable heading into the deadline, it'd be a major mistake for the franchise to move on from Liljegren at this point as he could provide a steady future number one for the Maple Leafs — both offensively and as a poised puck mover in his own end.
Minus 2: Murray Goes Down Again
Getting set to play his former club again and, once again, Matt Murray went down with an injury prior to puck drop. The Maple Leafs' netminder will be out until after the All-Star break and, as such, the pressure has been placed back on Ilya Samsonov.
Murray's injury woes have been apparent during his short stint with the Maple Leafs, but it hasn't kept him from putting up solid numbers for the team thus far. The injury actually comes at a time where the Maple Leafs might have a solid backup for Samsonov for the short-term.
Related: 4 Maple Leafs' Trade Targets From Canucks-Blackhawks Game
Joseph Woll has been on fire to start his year with the Toronto Marlies since coming back from injury and is the perfect replacement for Murray while he's out. Woll has a 12-1-0 record with a 2.46 goals against average (GAA) and 0.928 save percentage (SV%) in 13 games and while it may not translate to the NHL at the same level, Woll may be coming into his own as this has been, by far, his best season of his career.
Either way, Murray can take his time getting back to 100 percent so long as the Maple Leafs can get similar play out of Woll in his absence while Samsonov continues his pace.
Plus 3: Nylander, Tavares Hit Milestones
On Jan. 25, when the Maple Leafs took on the New York Rangers in a 3-2 overtime win, Nylander assisted on Liljegren's game-tying goal in the third period for his 31st assist of the season. The helper was also his 400th career point for Nylander making him the eighth fastest Maple Leafs player to reach the mark among those who debut with the team. He did it in 488 regular season games, one faster than fellow countryman, the late Borje Salming who achieved the milestone in 489 games.
The Maple Leafs saw another milestone occur on Jan. 29 when captain John Tavares suited up for his 1,000th career game in a win against the Washington Capitals. Tavares tallied two assists in the milestone game and became just the second player in team history to record a multi-point game in his 1,000th career game — joining Tim Horton who also had two assists on Nov. 19, 1967.
The milestones are both noteworthy in the franchise's long history, with a handful more yet to come for other players.
Minus 3: The Nylander Narrative
It's one of those 'boomer' arguments against a player who has done more to prove his worth than some on the team and still there are some within Leafs Nation that argue that Nylander needs to go based on how he pulls away from his and avoids physical play.
While Nylander isn't the most physically dominant player, averaging far less than a hit per game, his overall defensive play is more impressive than some might realize. Amongst players that have skated 400 minutes or more this season, Nylander ranks second behind only Brandon Hagel in takeaways at five-on-five and has just 18 giveaways in the same situation. Better yet, he has just eight defensive zone giveaways at five-on-five as well.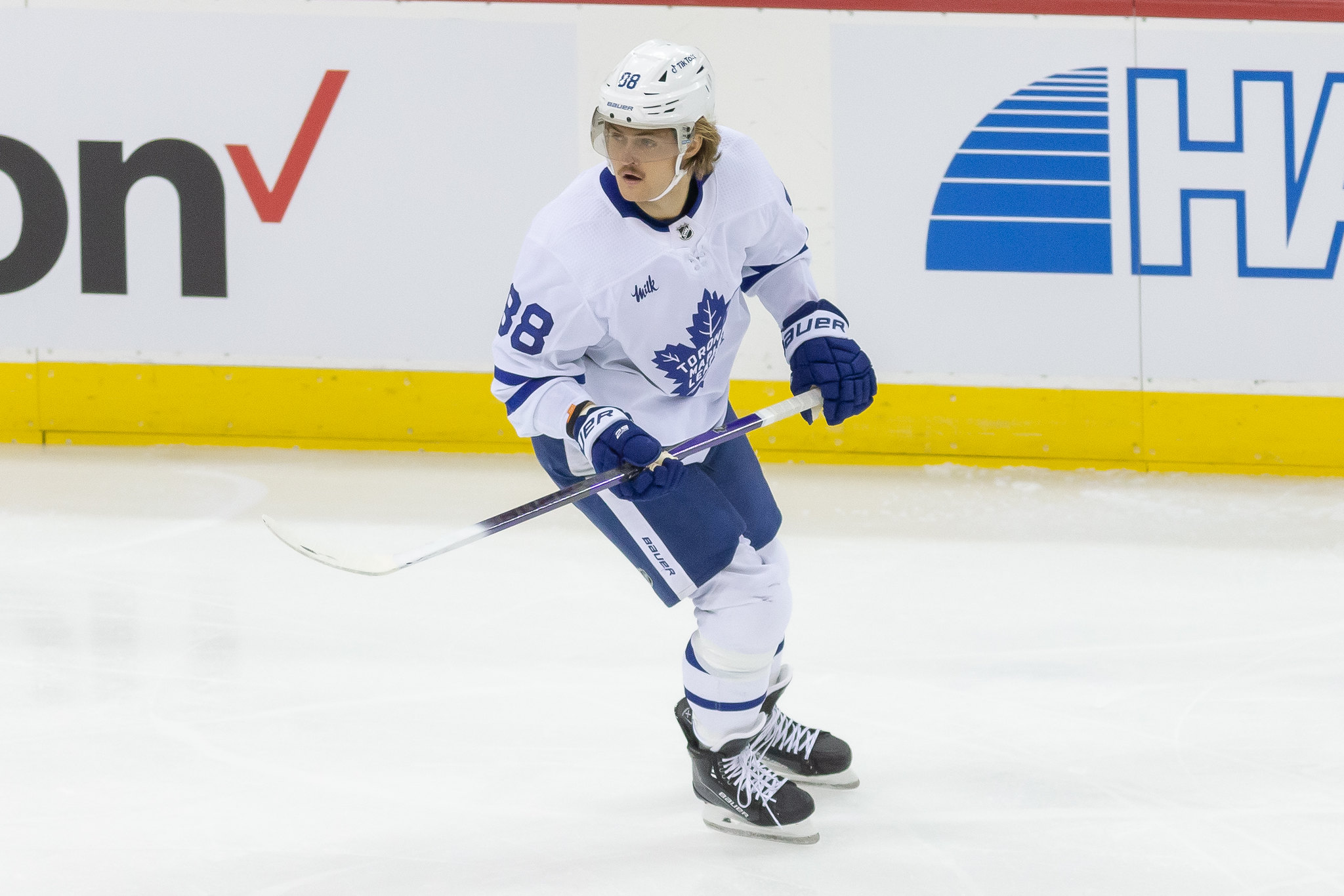 As for offence, he's on pace to shatter his career-high in goals with 31 games left to play and should likely do the same when it comes to points this season. Physicality aside, he's outplayed his contract in Toronto and there's no question about it.
Still, he can lay the body every once in a while and when he does he makes it count.
All things considered, it hasn't been a horrible week for the Maple Leafs. In fact, injuries and the loss to the Senators aside, it's been a pretty good news week for the Maple Leafs. Now, it'll be time to focus on the upcoming trade deadline as the Maple Leafs will look to make the next jump come playoff time.