In this edition of the Vancouver Canucks New & Rumors, the Bo Horvat era ends in Vancouver as the organization traded the captain to the New York Islanders. Meanwhile, the club has an interest in Boston Bruins defenceman Brandon Carlo. Also, teams are calling the Canucks on goaltender Thatcher Demko.
Canucks Trade Horvat to Islanders
Canucks general manager Patrik Allvin announced the organization traded Horvat to the Islanders for forward Anthony Beauvillier, centre Aatu Raty and a protected 2023 first-round draft pick. The 2023 first-round pick is top-12 protected, and if the Islanders land in the top-12 of the 2023 Draft, the Canucks will receive their 2024 unprotected first-rounder. Additionally, the Canucks retained 25% of Horvat's cap hit.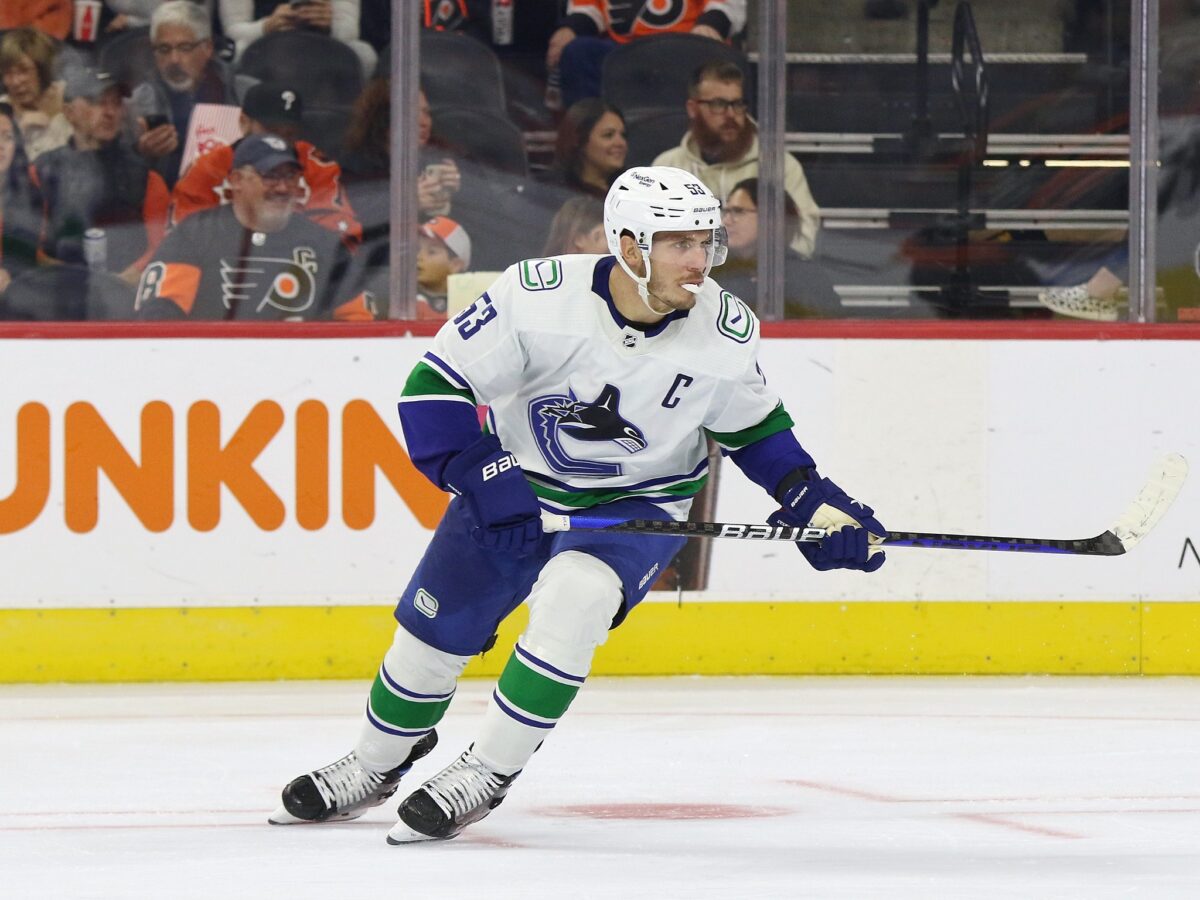 The Islanders add a top-six centre and a current 30-goal scorer, as Horvat passed the mark for the second season in a row with his 31 goals and 54 points in 49 games. The organization is hoping to make a playoff push in the second half of the season. However, if they are out of the playoff picture close to the March 3rd Trade Deadline, the Islanders could trade Horvat unless they sign him to an extension.
---
---
Meanwhile, the Canucks added 25-year-old Beauvillier, who has an additional year remaining on his deal following this season. The forward has played in seven NHL seasons, scoring 102 goals and posting 209 points in 457 games. The addition of the winger should mean the organization will trade Brock Boeser or Conor Garland before the deadline or in the offseason. Also, they can get value from the Beauvillier if they decide to trade him next season. Additionally, they added a prospect in Raty, a 2021 second-round pick. The Finnish centre has an impressive offensive skillset but isn't a great skater, which could hurt his chance of being a top-six centre for the Canucks.
"As difficult as it is to trade away our captain, we are excited to add a high-quality 25-year-old winger in Anthony Beauvillier, a young centre in Aatu Raty, and a protected first-round draft pick," Allvin said. "These pieces will be a big part of our development and growth moving forward."
Canucks fans won't have to wait long before seeing Horvat face-off against his former team, as the club will visit the Islanders on Feb. 9.
Canucks Interested in Carlo
Sportsnet's Elliotte Friedman reported the Canucks have interest in Bruins defenceman Carlo on Monday. The Canucks are interested in adding a right-shot defender, which Carlo is. He has spent the season as a top-four defenceman for the Bruins, averaging 18:28 in time on ice through 46 games. However, he does have some injury concerns, as he suffered his fifth concussion earlier this season.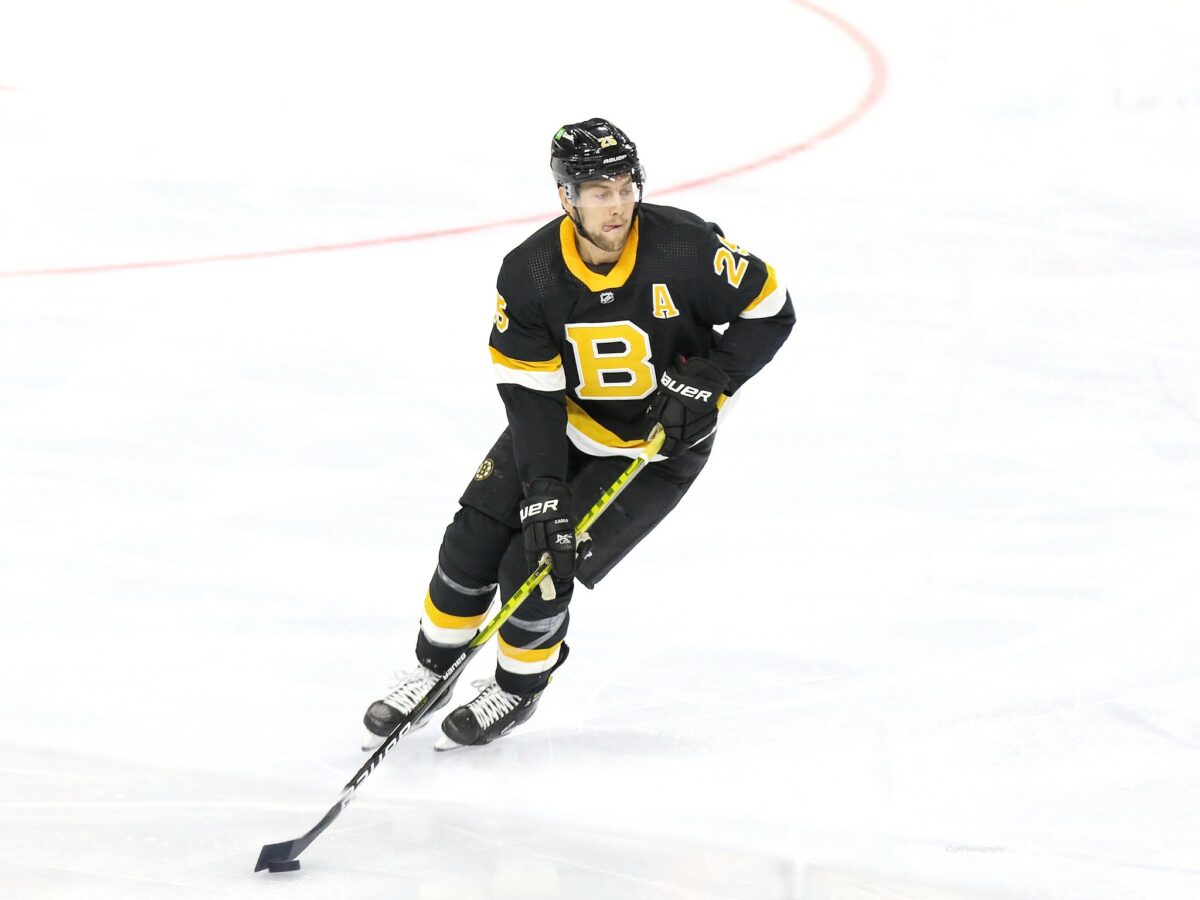 Friedman and his 32 Thoughts podcast co-host, Jeff Marek, discussed the interest in Carlo during a conversation on a potential Horvat trade with the Bruins. Although the Canucks traded the captain, the organization has other players they can offer in return for the blueliner. Boeser and Garland are two players the Bruins could add for the 26-year-old defender. However, Freidman added he isn't sure the Bruins are interested in trading him.
Related: Sedin Twins Helping Next Generation At Top Prospects Game
---
Latest News & Highlights
---
"I know Brandon Carlo's name has been out there as somebody Vancouver is interested in," Friedman said. "I don't have any evidence to believe at this time that the Bruins are interested in doing that. I'm not convinced yet that the Bruins will do that, I'm not sure about that at this time."
Teams Calling on Demko
Friedman also reported teams are calling the Canucks with interest in Demko. He adds a trade could happen based on a few things, starting with his health. Demko has been out with a lower-body injury since early December. Allvin said the goaltender could be back within three weeks. The other reason the Canucks could trade him is the offers the club receives from other teams.
On The Athletic's Vancast with Dayal and Lalji, TSN reporter Farhan Lalji said he heard from people close to the situation that Demko doesn't want to be in Vancouver. He adds the goalie is not enamoured with the market, the scrutiny and the organization. Lalji adds this could be why the goalie is receiving trade interest from other teams and that Demko should be a player the Canucks would like to keep through their retool. Demko should be a starter for the team when healthy and has a great contract with a cap hit of $5 million and three years remaining after this season. Lalji later added the netminder has not asked for a trade.
Mikeyev Is Out for the Season
Ilya Mikheyev is out for the remainder of the 2022-23 season and will have ACL surgery. He originally sustained a partial tear of his ACL in his first preseason game against the Calgary Flames and missed three regular season games. He took to Twitter to comment on his injury. 
"When I was injured in the preseason, I went through several tests and realized I could play without causing any more damage," Mikheyev said. "That's what I wanted to do. Twice per week, we consulted with team doctors about how things were progressing. Never did I feel pressure, never did I feel worse. It was my decision. Finally it reached a point where I wanted to be ready on time for next year."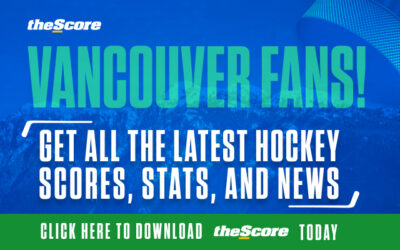 Mikheyev will recover in time for next season's training camp. He signed a four-year deal with the Canucks with a cap hit of $4.750 million. His first season as a Canuck ended with 13 goals and 28 points in 46 games.