An article written earlier today by Chris Johnston beat me to the punch. Sunday's game was a tough one. In fact, I had to shut down and do something completely different for a couple of hours before I could begin to write my post.
I know that the world will continue to spin on its axis, and the sun will probably still continue to show up every morning. But if the Maple Leafs lose on Wednesday, there will be changes to the organization. In this post, I'll speculate about what these changes might be.
If the Maple Leafs Lose on Wednesday, Changes Will Be Made
Things don't look good for the team right now. They simply can't generate enough offence to win. That, in itself, has implications for what will happen should the Maple Leafs lose this series to the Florida Panthers.
---
Latest News & Highlights
---
Although my first point is not a change per se, it's the context for all the changes that might follow. For years, much of the Maple Leafs fanbase has wanted general manager Kyle Dubas gone. Many, too, want to see head coach Sheldon Keefe sitting beside him on the bus out of town.
Maple Leafs Will Have to Listen to the Fanbase
Maple Leafs fans are passionate about their team, and they simply won't tolerate another reprise of the same group of players or management.
Related: Calgary Flames' First Nation and Metis Connections
If I were the leader of this organization, even if I didn't want to, I'd be forced to make changes. I'd have to consider the overwhelming desire for change. Ironically, it wasn't much more than a week ago that I heard fans say that Dubas was the MVP of the Round 1 win over the Tampa Bay Lightning.
A loss Wednesday, and all will be forgotten. It will lead to increased scrutiny, media pressure, and a call for changes, and I can't imagine the organization would be in any position to ignore these calls, even if they were wrong-minded (and, I'm not saying they are. As I noted, if I were in charge, I'd make changes).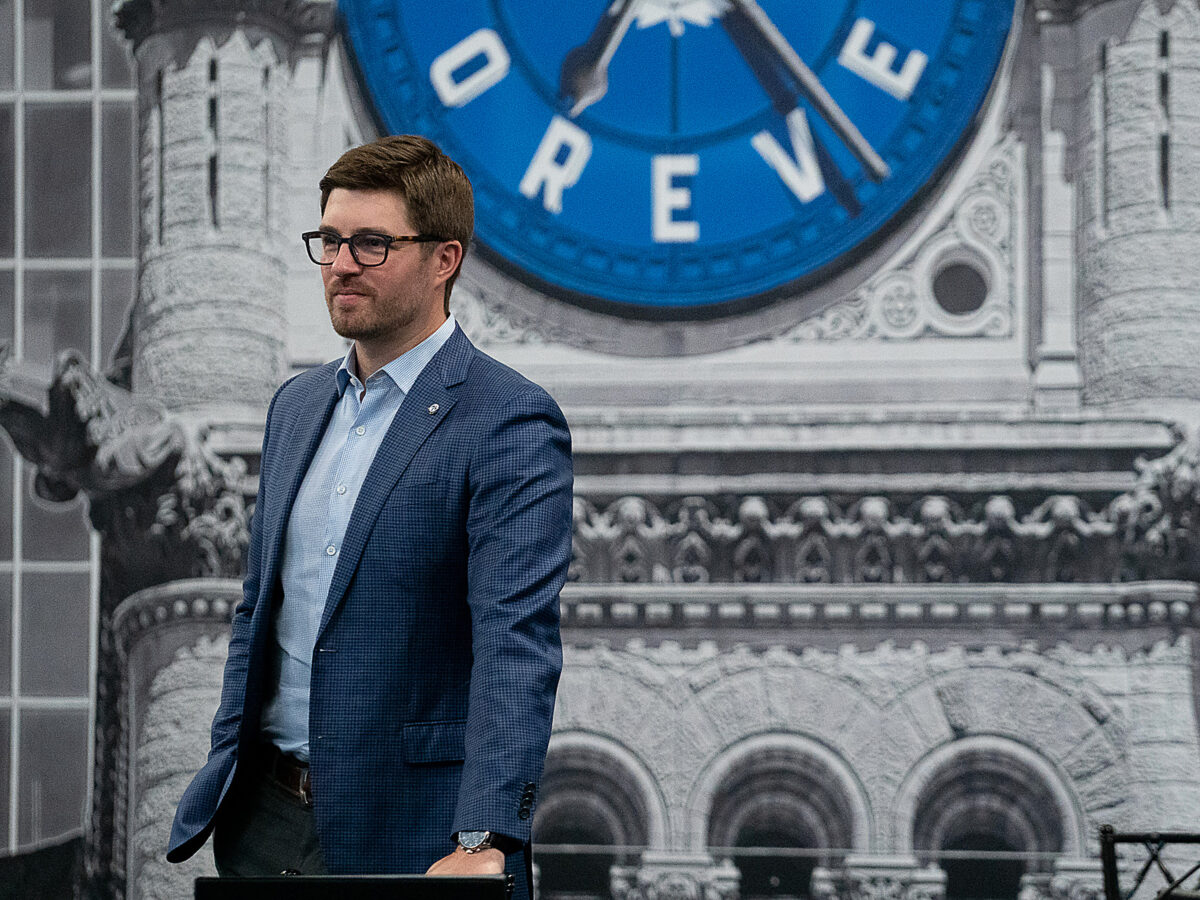 The bottom line is that any flexibility will be swamped by the tsunami of urgency to address the team's shortcomings.
Maple Leafs Likely Changes Ahead
Based on the current context, I can speculate on four things that are likely to happen if the Maple Leafs suffer an early second-round exit. 
Related: 4 Changes Maple Leafs' Coach Sheldon Keefe Should Make This Season
[Even if the team comes back to take the series to seven games and loses, I still think changes will be made. The only way to salvage this situation would be for the Maple Leafs to win four straight games, and that's a long shot. Only four teams in 203 tries have come back to win a series when they've been down three games to zilch.]
Change One: Front Office Changes
Like it or not, Dubas will not be rehired. Another early playoff exit would likely lead to his departure. Who goes with him, I can't speculate. But he's the focal point for the desired change.
In fact, I'd encourage him to move on. As my long-time readers know, I'm a Dubas fan. He did his management job well. He engaged in thorough evaluation and re-evaluation of the problems the team had and systematically worked to fix them.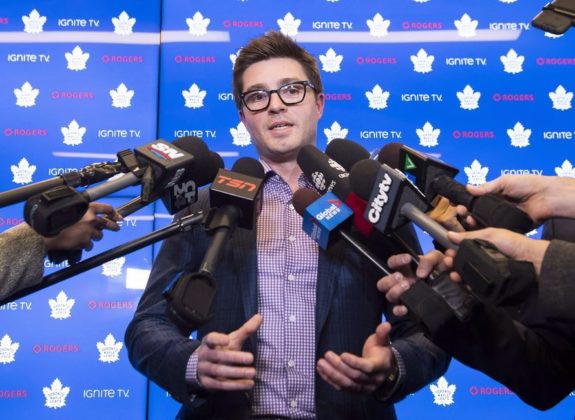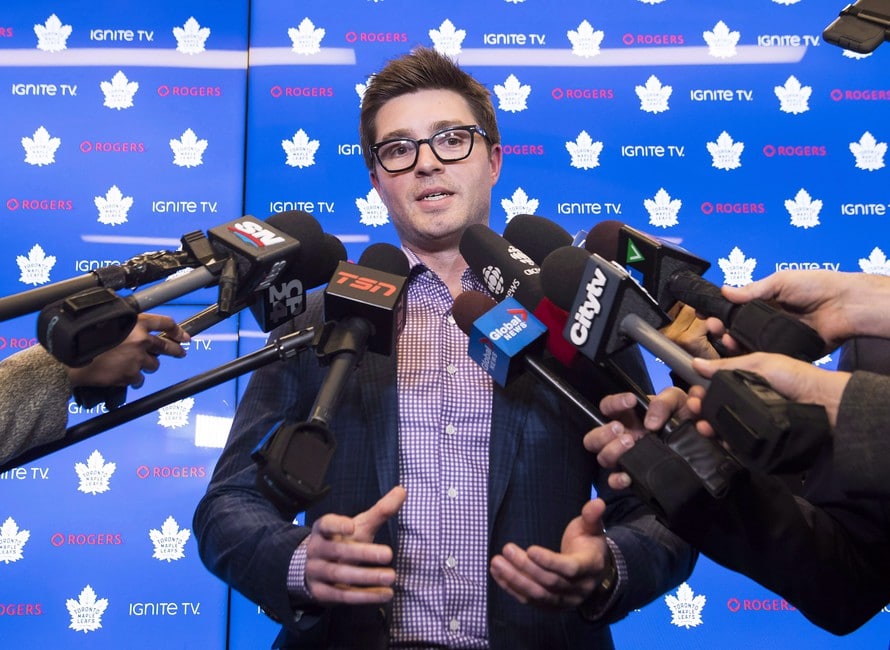 He must be beyond frustrated with the players he brought in and trusted to perform. They have not. His reaction after a recent team loss went viral on Twitter, which says it all. The pressure on him is immense. 
While I can't fault Dubas' decision-making or roster construction, I have to admit that – after so many tries – the team is flawed. The players are simply unable to perform in critical moments. But now, Dubas will face the music.
Related: Maple Leafs Commentary: Not Extending Dubas a Smart Move
Right or wrong, he's gone. 
Change Two: Coaching Staff Changes
What happens to Keefe? With Dubas out of the picture, there will also be a coaching evaluation. Again, the simple truth is that the postseason performance of his players will fall on his shoulders, and there will be questions about his ability to guide the team in crucial situations. I cannot see any option than to fire him.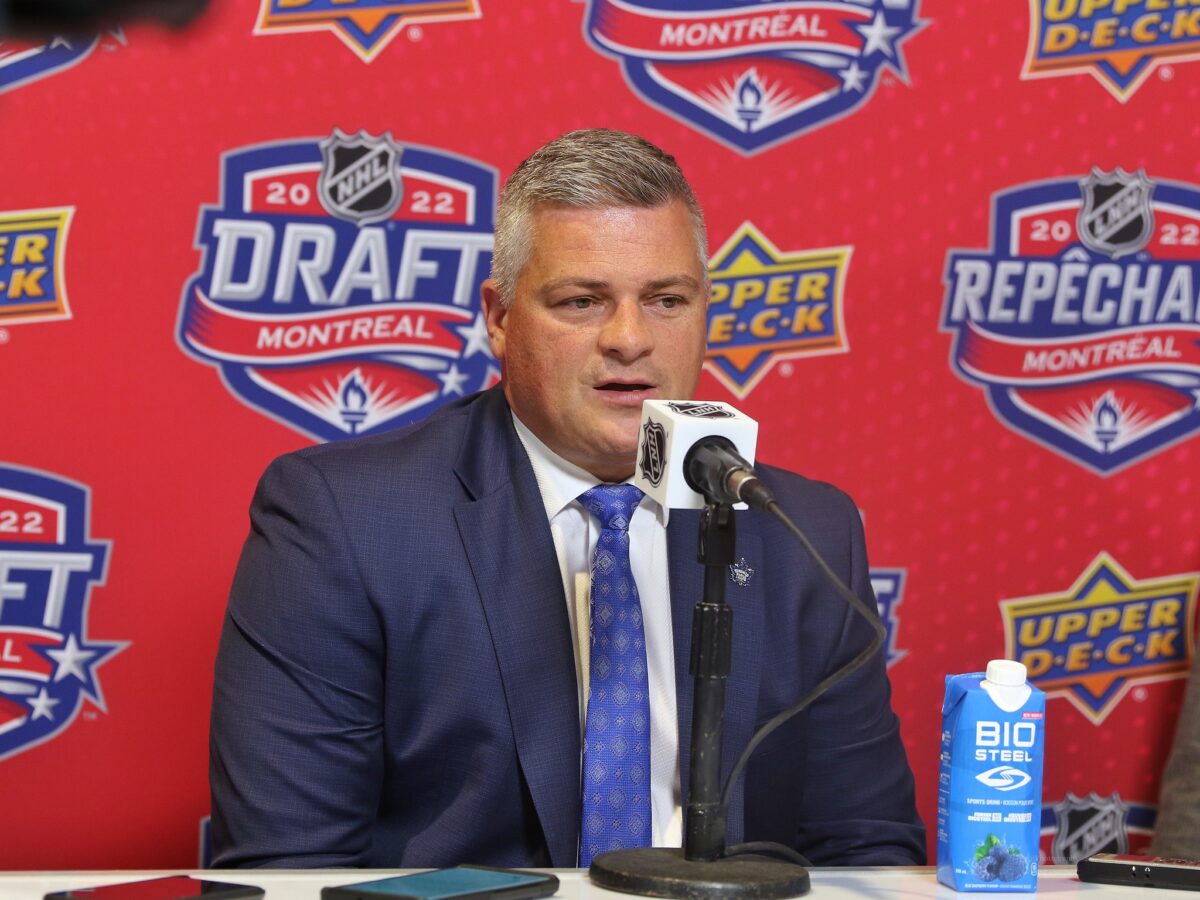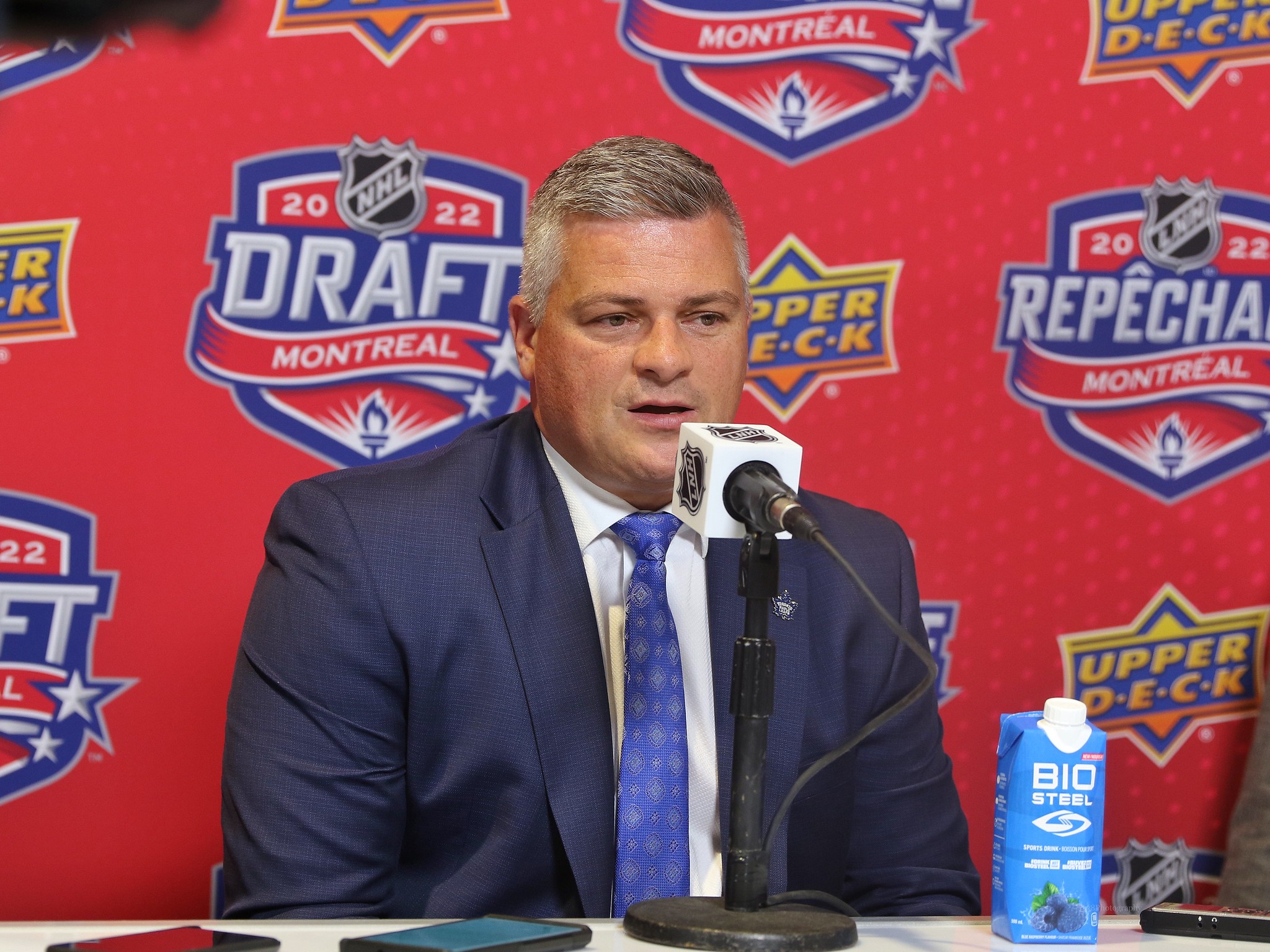 In 2021, Keefe signed a two-year extension, and he'll be paid through 2023-24. However, the organization will likely eat that salary and reassess the coaching staff. Again, I don't know who will leave with Keefe, but similar to Dubas, he's the lightning rod for the criticism aimed at the team.  
Related: Remembering Maple Leafs' Goalie Jonathan Bernier
Here, the bottom line is that the organization might feel they need a different approach to achieve playoff success.
Change Three: Player Changes
From my perspective, the team's underperformance is on the team first, the coach second, and the general manager third. Specifically, the team's core players – and here I mean Auston Matthews, Mitch Marner, William Nylander, and John Tavares – would be responsible for the team's downfall.
It's befuddling that this group of players – the team's Core Four of Matthews, Marner, Tavares, and Nylander – can fall so quickly from success into failure. As shown above, their combined numbers against the Lightning were 13 Goals, 34 Points, and 22 Even-Strength Points, with a plus-11 rating. Against the Panthers, the group hasn't scored a single goal. In total, it's generated four points and two even-strength points and carries a minus-10 rating. 
Unless there's a miracle, the organization will likely make significant changes. I'm sure the fanbase does not believe that so few players should gobble up so much cap space with little to show for it, and the player fans would likely want to dump first is Tavares; however, he's the one player who won't be moved.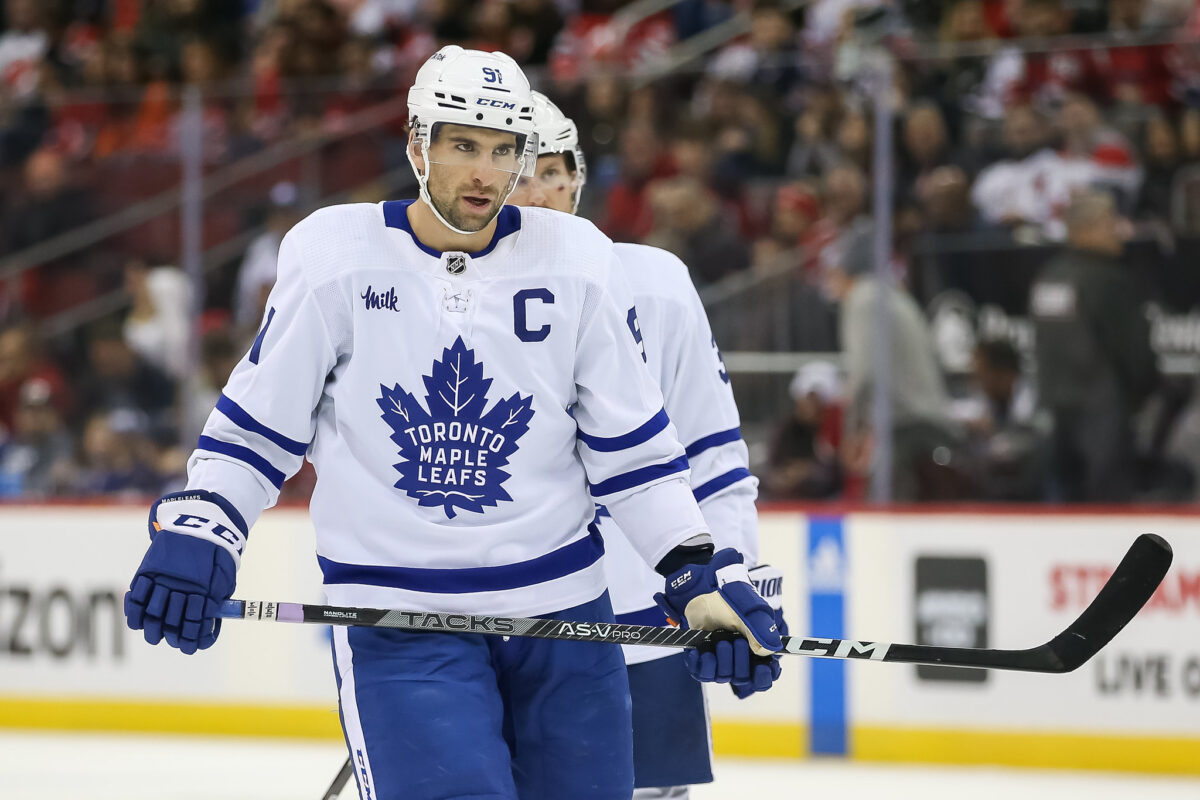 The player who's fallen furthest from grace is Marner. He's gone AWOL in this series. Something's up. 
The bottom line is that there is a strong possibility that trades or roster changes will be made to shake up the team's Core Four and bring in players who can excel in high-pressure situations.
Change Four: Contract Extensions Changes
Two players are in the spotlight: Matthews and Nylander. I can't believe that both will be here at the start of next season. Contractually, they are the low-hanging fruit. One or both will pay for the team's underwhelming postseason performance.
They are eligible to sign contract extensions this offseason. While I believe of the two, Nylander would like to stay in Toronto, I am unsure how Matthews feels.
Related: Auston Matthews' Future Is Filled With Options & Possibilities
Regardless, management will be forced to reevaluate its philosophy of constructing a roster. Should the team lose Round 2, these two players and their possible contract extensions will be in jeopardy.
Barring a Miracle Comeback …
Of course, this is just speculation if the team loses on Wednesday or even Friday or Sunday. The way I see it, and I might be wrong, is that only a miracle comeback will change the organization's fate. Of course, any decisions will depend on a variety of factors, including internal evaluations, discussions, and long-term strategic goals.
However, because the biggest long-term goal is winning the Stanley Cup, and the team has fallen so short of that goal, I cannot imagine that changes won't be made.
---
---