A 5% chance may not seem like very much, but it's far from an impossibility. In 2020, the New York Rangers jumped up from the 14th overall pick to first overall, which had a 1.5% chance of happening. Before them, the New Jersey Devils, with just a 3.6% chance to win, jumped up from eighth to fourth, the most allowable in the 2011 lottery. Since the draft lottery was first implemented in 1995, the eventual winner has been the lowest-seeded team just 11 times, a record of less than half.
So, history seems to be on the side of the Ottawa Senators, who sit at a 5.1% chance to win the lottery and move up 10 spots to second overall. While they won't get a chance to select phenom Connor Bedard, they have some fantastic options to pick from if the unlikely happens.
Adam Fantilli
The consensus second-overall pick, Adam Fantilli has been stellar in his freshman season with the University of Michigan. In 36 games, he scored an incredible 30 goals and 65 points, making him not only the highest scorer on his team, but also across the whole NCAA. That performance made him a shoo-in to make the Canadian U20 World Junior team, where he put up five points in seven games en route to claiming the gold medal over Czechia.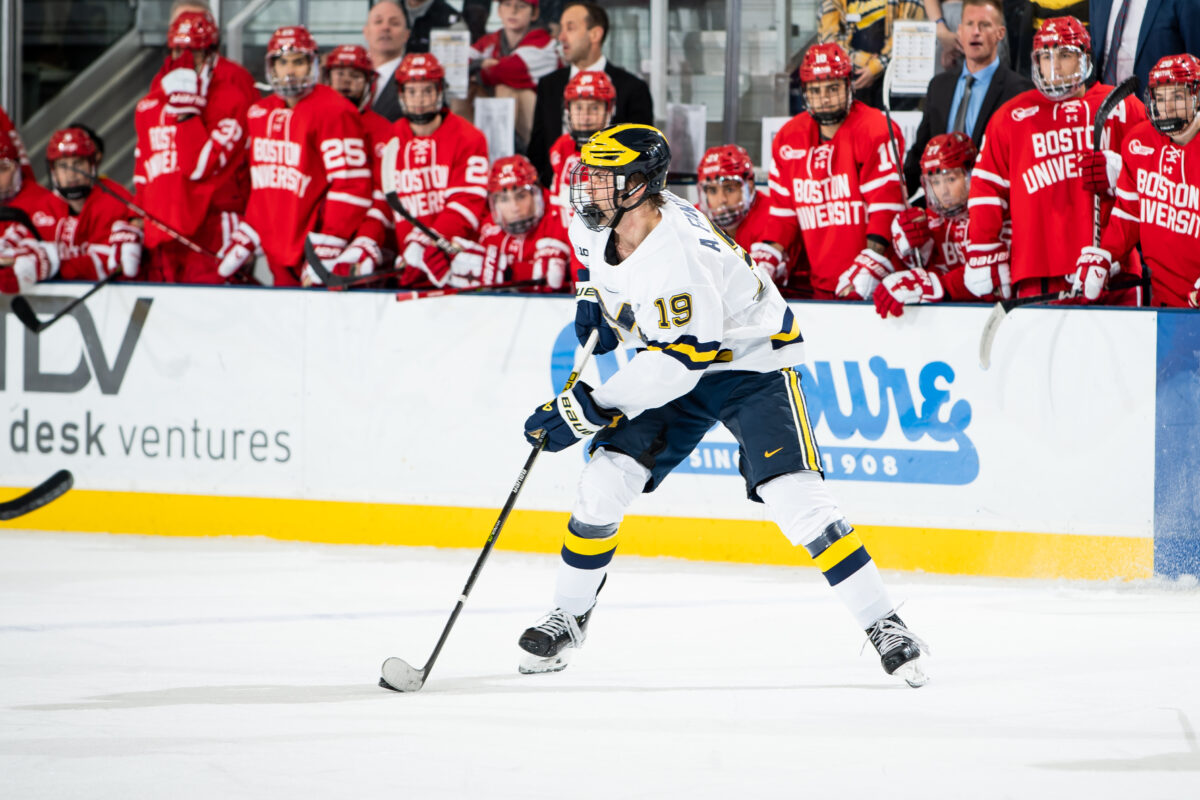 The Hockey Writers' Devin Little summed up what makes Fantilli a special prospect, saying, "that element of power and relentlessness is makes it easy to project Fantilli as a difference-maker as a top-six forward in the NHL. His combination of hard and soft skills paint the picture of a player that should become a top-tier top-line center in the NHL at his peak. Even if he doesn't hit his highest potential, he still has one of the highest floors in the 2023 draft class; it's not unreasonable to suggest that, at the very least, he'll develop into one of the best second-line centers in the NHL, and that's the worst-case scenario."
However, do the Senators need another top center? Fantilli is a generational player and would make any team better, but Ottawa already has Tim Stutzle and Josh Norris manning their top lines and Shane Pinto ready to take on the third unit. Would they want to upset the balance they currently have to grab another top center? Thankfully, there are other options.
Leo Carlsson
While also listed as a center, like Stutzle, Leo Carlsson can play on the wing and has succeeded in any role given to him. At the 2023 World Juniors, he finished third on the team with three goals and six points while playing on the top line, outperforming other top prospects Jonathan Lekkerimaki and Liam Ohgren. In the Swedish Hockey League, however, he was the best U20 player this season, scoring 10 goals and 25 points in 44 games with Örebro HK.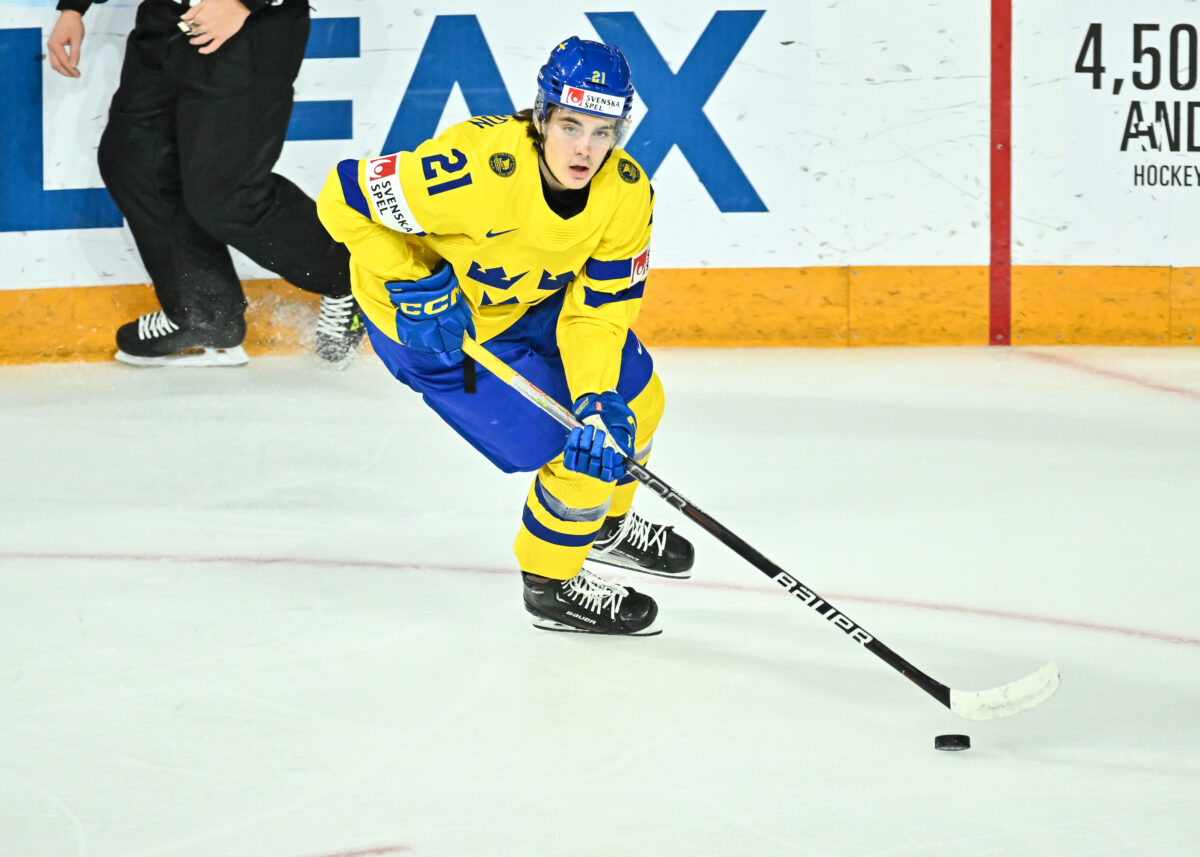 Carlsson has been described as a young Mats Sundin by several scouts due to his high intelligence and ability to address every situation calmly. According to Caleb Kerney, that makes him one of the most NHL-ready prospects available at this year's draft.
"The biggest reason that Carlsson is ready for the NHL today is his calmness under pressure," Kerney wrote on Nov 13, 2022. "Too often you see prospects or rookies struggle against NHL competition by mishandling pucks or making other unforced errors. He is playing with swagger and confidence this season in a league that isn't that far off from NHL-level competition."
Related: Guide to the 2023 NHL Draft Lottery
---
Latest News & Highlights
---
The Senators certainly could use another two-way forward to fill out their top lines, and his NHL readiness makes him a better option for a team pushing for the playoffs in 2023-24. But he's also described more as a playmaker than a goal-scorer, which puts him in competition with most of the other top forwards on the team. While he certainly can adapt to whatever system he's in, there may be a better fit available for Ottawa.
Matvei Michkov
Maybe more of a controversial pick now, Matvei Michkov entered the season as one of the best prospects available. As a 15-year-old, he was on par with Bedard, scoring 70 goals in just 26 games while playing in Russia's U16 league. The following season, he made his U20 debut as a 16-year-old and shattered scoring records, scoring 35 goals and 52 points in 50 games. Not even Nikita Kucherov could do that at his age.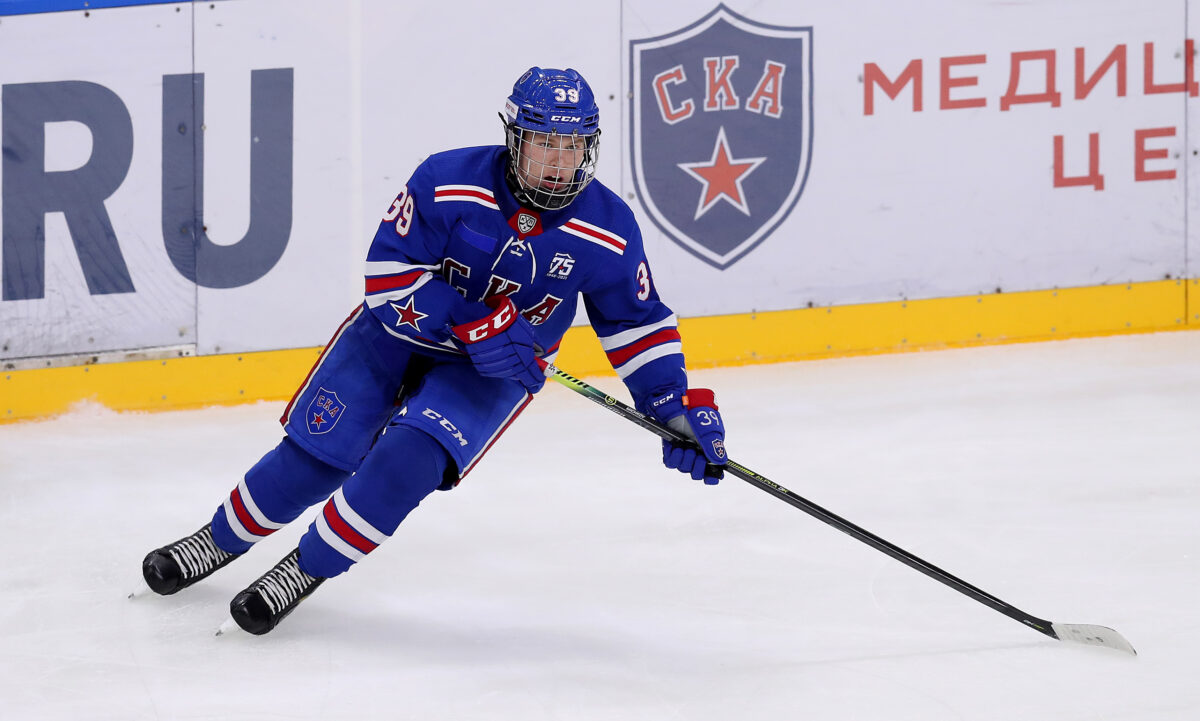 This season, however, hasn't been nearly as spectacular. He missed two months at the beginning of the season, recovering from an awkward hit sustained during a summer tournament. When he returned, it took him some time to find his momentum, getting sent down to the VHL from the Kontinental Hockey League (KHL) after just three games. In the minors, he looked better, but without the KHL numbers, his draft stock started to plummet. Thankfully, a loan to another team gave him opportunities to re-find his game, and since December, he's looked much more like his old self.
There are some concerns about his consistency, and being a Russian national, there will always be concerns if and when he will come to North America. But Michkov is one of the best natural goal-scorers in the 2023 NHL Draft. That's exactly what the Senators are looking for, too, especially after it seems like the Alex DeBrincat experiment will be coming to a premature end this offseason. Michkov isn't as NHL-ready as Carlsson, but given the team's need on the top line, he might just be the perfect fit for Ottawa.
Anything Can Happen with the Draft Lottery
Looking at players destined to be selected in the top five may be a bit of a pipe dream, but an NHL franchise can never be too prepared. The Rangers didn't expect to be gifted the first overall pick in 2020, nor did the Devils expect to plan to end up fourth overall in 2011, but they knew there was a chance that it could happen, and thus needed to be ready.
The Senators are certainly in a good position to be competitive next season, but getting a top prospect this year would give their struggling team a massive kickstart. The team could even look at trading it to one of the weaker franchises for a massive haul of more NHL-ready players, which is another option worth entertaining.
Although the Senators traded their first-round pick to the Arizona Coyotes in the Jakub Chychrun deal, they were wise to make sure it was top-10 protected. A lottery win would revert the pick to Ottawa, leaving Arizona with next year's unprotected first-round pick. The team was already preparing for the unlikely chance they could win, and with a draft class like this, they could be in a perfect position.
---
---