In today's NHL rumors rundown, there is already talk about off-season moves for the Toronto Maple Leafs. That sort of thing happens when your team is down three games in a series. Meanwhile, what are the chances that Taylor Hall stays with the Boston Bruins and plays for the team next season?
---
---
Finally, what are the most likely landing spots for Connor Hellbuyck if the Winnipeg Jets choose to trade him? Oh.. and Happy Connor Bedard Day!
Maple Leafs Off-Season Talk Heating Up
With the Leafs down 0-3 to the Florida Panthers, James Mirtle of The Athletic talked about how unlikely it is the team comes back to win the series now. He notes, "The conversation here in Toronto is going to turn pretty quickly to what's next." Among the questions the Leafs will try to answer are: Should the team replace the coach and GM? Who do you make a priority to sign, Auston Matthews or William Nylander? Who else do you bring back considering this season will be viewed again as a failure?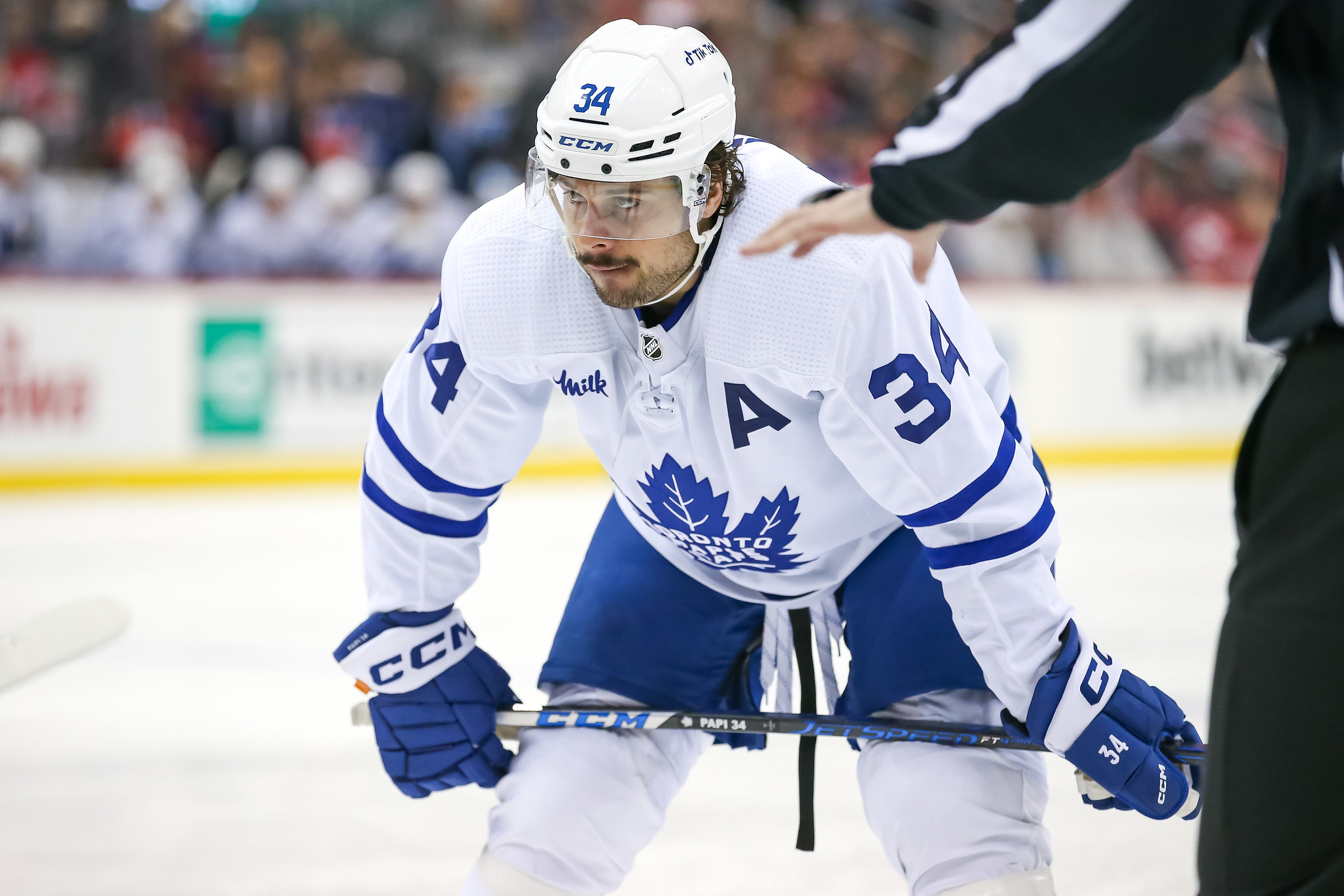 Mirtle writes:
All of it will obviously hinge on what happens at the top. But even if this remains Kyle Dubas' team — if they decide they want him and he decides to stay — he has to realize this is the end of the line for the "We can and we will" core that's been in place for seven years now.

source – 'Mirtle: In the end, these Maple Leafs are different but the same. So now what?' – James Mirtle – The Athletic – 05/07/2023
As for what happens in the rest of the series, the top players need to show up and the Leafs' goaltending needs to be there. Chris Johnston of TSN reports, "Ilya Samsonov is "feeling better today," according to Sheldon Keefe. Not yet clear if he's a possibility for Game 4." As a pending RFA, he too is a player the team will need to make a decision on in the summer.
Bruins Would Prefer to Keep Bertuzzi Over Hall
Fluto Shinzawa was asked a number of questions about the off-season plans for the Boston Bruins in a recent mailbag article and on a couple of occasions noted that it's possible the team tries to trade Taylor Hall this summer. At one point when asked if the Bruins should be trying to trade Hall, he responds, "It's possible. Hall is 31. At that age, forwards are always at risk of decline." In another answer, he writes, "Very unlikely they can afford to keep [Tyler] Bertuzzi, even if they trade Hall. I think they would rather bring back Bertuzzi because he is three years younger."
---
Latest News & Highlights
---
All that said, Shinzawa doesn't believe the Bruins will actually trade Hall. He notes:
I project Hall being the No. 1 left wing with [Pavel] Zacha and [David] Pastrnak. Trading him doesn't necessarily make the team better given how short-handed they are at forward.

source – 'Trade Linus Ullmark and David Pastrnak for Connor Bedard? Fire Jim Montgomery? Bruins mailbag' – Fluto Shinzawa – The Athletic – 05/07/2023
Most Likely Trade Destinations for Hellebuyck
Ryan Dixon of Sportsnet took a look at possible trade destinations for goaltender Connor Hellebuyck and came up with seven teams that would likely show interest. Those teams were: Los Angeles Kings, Ottawa Senators, Buffalo Sabres, Detroit Red Wings, Carolina Hurricanes, New Jersey Devils, and Toronto Maple Leafs.
Related: Canadiens Could Target Oilers as Holland Sheds Cap Space
When it comes to the Leafs, Dixon argued that it would be difficult to make this trade based on their salary cap situation, but if they lose in a sweep to the Panthers, there's no telling what this team will do to clear cap space.
The Connor Bedard Sweepstakes Take Place Tonight
The Anaheim Ducks have a 25.5 percent chance of landing the first pick in tonight's NHL Draft lottery, with the Columbus Bue Jackets at 13.5 percent and Chicago at 11.5 percent. But, as we've all learned in the past, anything can happen and fans have been using the draft simulator all week to see who gets to make the pick.
For fun, I tried the simulator five times and didn't get the Ducks at the top of the draft once. Chicago won the lottery twice when I tried and Washington even moved up to the top in one of the simulations.