The Montreal Canadiens finished their second consecutive season as the NHL leaders in man-games lost and dropped them to the bottom five in league standings. Now, under general manager (GM) Kent Hughes and executive vice president Jeff Gorton, the fanbase has a sense of which direction the rebuild is headed, and there is hope.  
Related: Canadiens' Salary Cap Issues Will Lead to Offseason Moves  
With a deep pool of prospects, 14 picks, and a desire to move out veteran contracts, Hughes has an opportunity to accelerate the rebuild by targeting restricted free agents (RFA) who may no longer be a fit with their club. 
Canadiens Preparing to Go to Market 
The Canadiens have a busy offseason ahead. Hughes needs to make difficult decisions on who stays and who goes, all with an eye not to next season but three seasons from now. The Habs have five unrestricted free agents (UFA). Jonathan Drouin is the most recognizable name and it's unlikely he'll be offered a new contract, so there will be cap space available when his $5.5 million salary expires.
The team also has three restricted free agents (RFA), including Cole Caufield, who will likely receive a significant raise. Complicating matters is the payout of $1.17 million in performance bonuses from this season and that the salary cap is not expected to rise by more than $1 million to $83.5 million. Hughes will enter the offseason with a projected $8.4 million in cap space, but with Carey Price's $10.5 million moved to long-term injury reserve (LTIR), it could be closer to $19 million.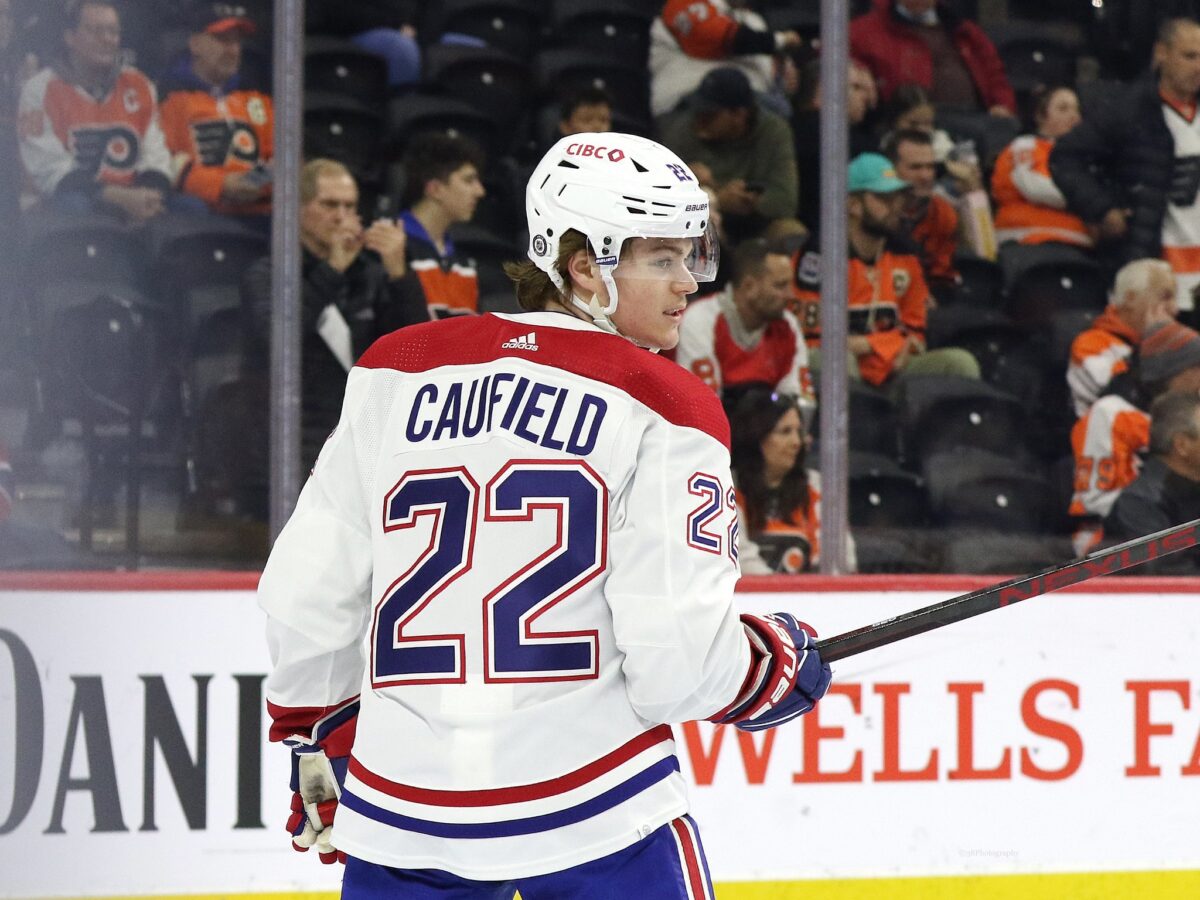 However, Hughes could also be active in the trade market. He has several assets that could entice teams, including roster players, picks, and even prospects who could be used to bring in players that fit with the core of Nick Suzuki, Caufield, and Kirby Dach (all 24 years old or younger). The Canadiens could also add a high-quality prospect with a top-five pick in the 2023 Draft. 
Who Should Canadiens Target 
It is highly unlikely that any RFA will turn a 28th-placed team into a playoff competitor next season. However, a few players could help the Canadiens make large strides in their rebuild and interest Hughes. 
Pierre-Luc Dubois – Center/Left Wing 
Most obviously, Pierre-Luc Dubois checks all the boxes for Montreal. The 24-year-old is local, has size (6-foot-3, 218-pounds), can play center or wing, play a power forward game, can score, and most importantly, he reportedly wants to play in Montreal. With all of that, it's no surprise that rumours continue to connect him to the Canadiens, including one of the NHL's top insiders who hinted that it is just a matter of time.
"Jets have talked to the Canadiens on and off about Dubois. We know that Dubois is gonna end up there 95%. Is there someway we can make a deal so the Canadiens get him earlier, and we get something we want? They've talked about that."

–Elliotte Friedman 
So, what does a trade look like, given Winnipeg Jets head coach Rick Bowness' complaints? He's not happy with Mark Scheifele or Blake Wheeler, and he's not happy with Dubois. But if the Jets move him, it would signal a rebuild or a retooling. Montreal would have to pay a price in futures and even a roster player if they're not willing to wait until he becomes an unrestricted free agent (UFA).
---
Latest News & Highlights
---
What's a realistic price? It would likely start with the Florida Panthers' 2023 first-round pick (which could fall to between 28-32). If they're retooling, they will want an experienced center. Of course, they'll ask for Dach and not get him, but perhaps Christian Dvorak could fill in as a middle-six center instead. Moving his $4.45 million salary (with two more years) would also help the Canadiens' cap situation, allowing them to extend Dubois.
But that isn't enough, so two prospects would likely be involved, including Joshua Roy, Oliver Kapanen, Sean Farrell, Adam Engstrom, and Jayden Struble. The bottom line is while it is not critical to the Canadiens' success to add Dubois now, he checks so many boxes, which means there is value to bringing him in early so Hughes has some control over what his contract will look like. 
Alexis Lafreniere – Left Wing 
Alexis Lafreniere was the New York Rangers' first-overall pick in 2020; however, he has failed to live up to the massive hype. His best offensive season was 2022-23, with 39 points in 81 games, but his goal production dipped from 19 in 2021-22 to 16 this past season. Further fueling speculation was his zero-point performance in the Rangers' first-round elimination at the hands of the New Jersey Devils. Mathias Brunet of BPM Sports (French language sports talk radio) suggested a trade that could bring Lafreniere to Canada, where some believe he could thrive being surrounded by family.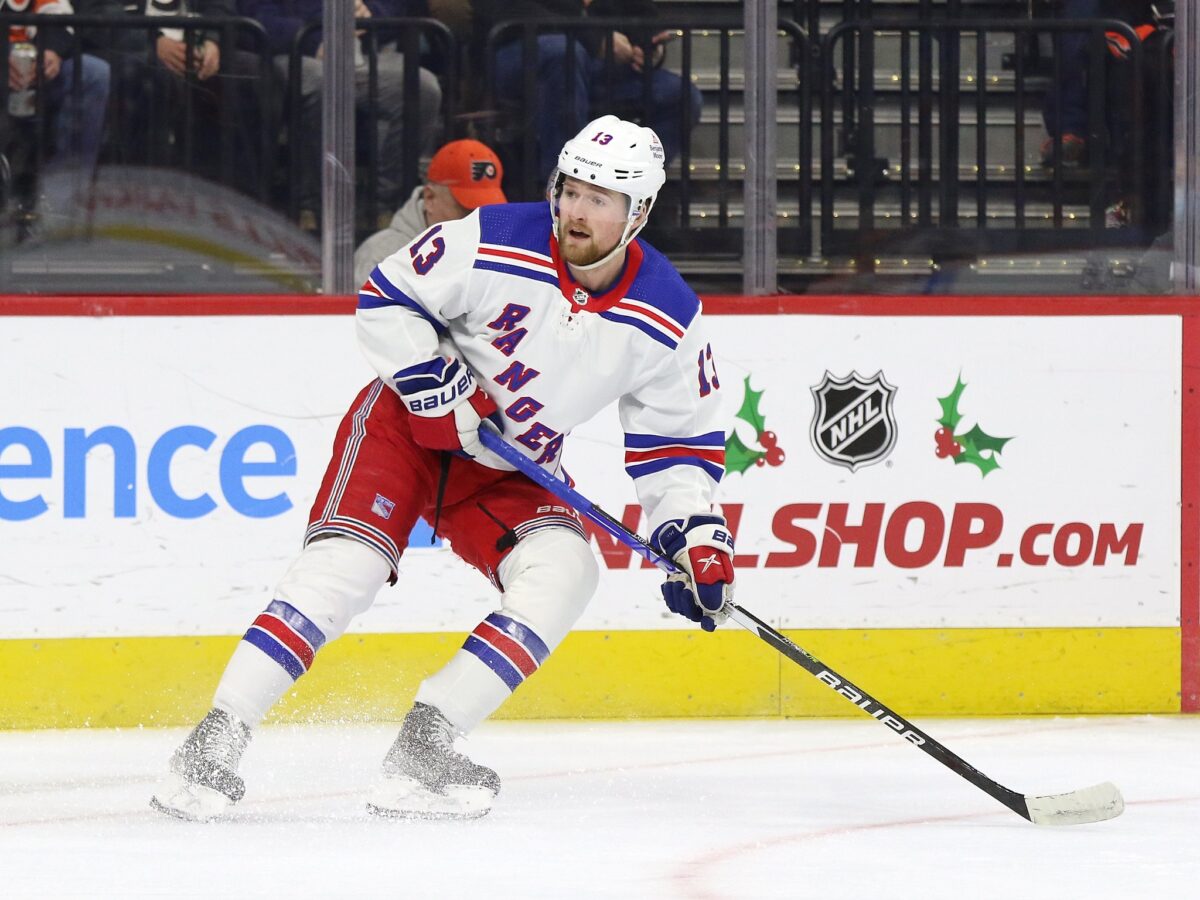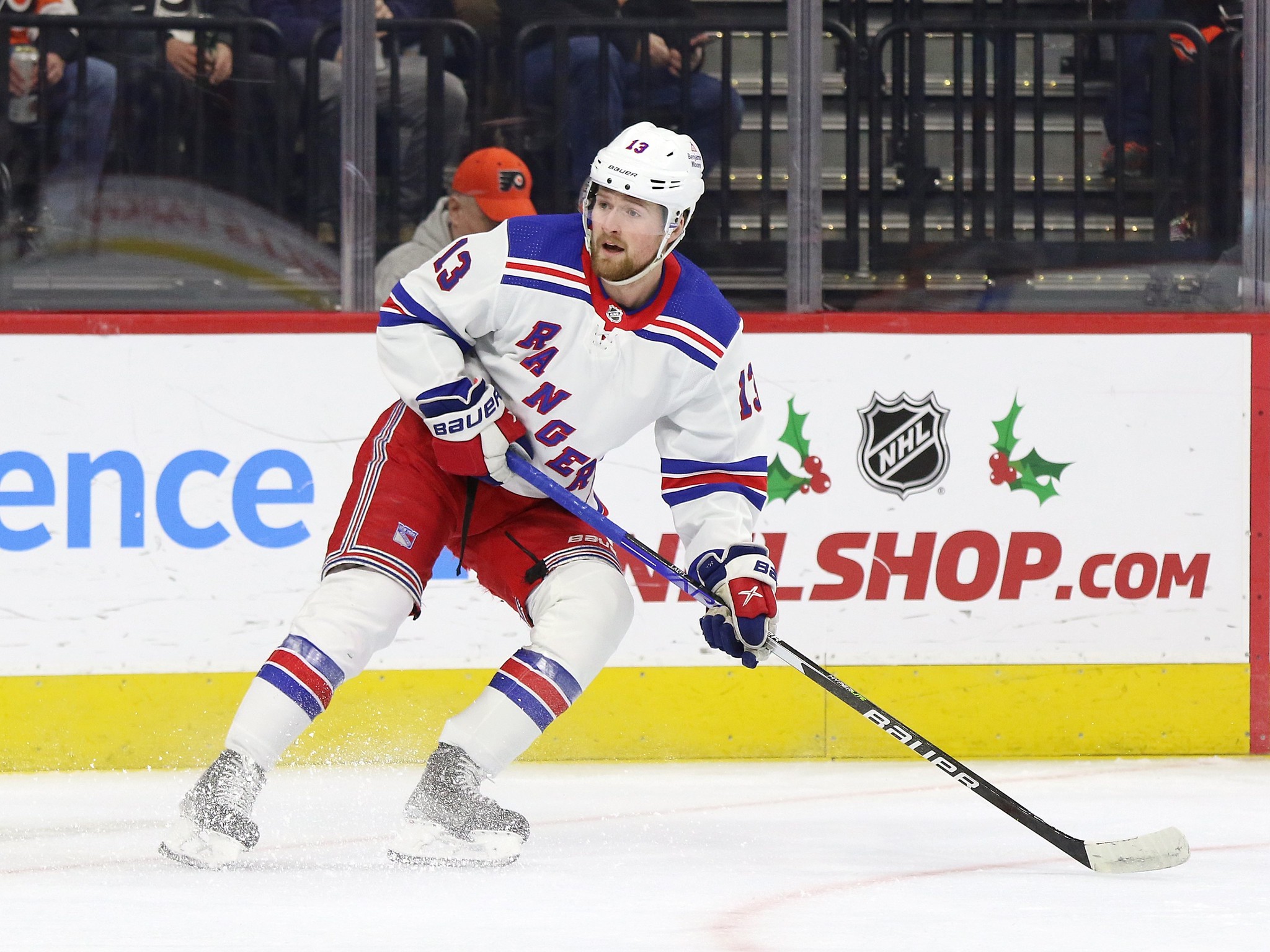 Keep in mind, Lafreniere is Jeff Gorton and director of amateur scouting Nick Bobrov's pick and both work for the Habs. The cost to bring in a 21-year-old former first-overall pick may not be that different from the full cost of acquiring Dach. The Rangers are in win-now mode and would need an established player to replace Lafreniere. Josh Anderson is an obvious choice for the Rangers. While that seems a steep price for a young player whose performance has left some disappointed, his young age fits the Canadiens' core, while Anderson is 29 and will begin to decline before the rebuild is complete.  
Alex Turcotte – Center/Left-Wing 
Alex Turcotte was the 2019 fifth-overall pick by the Los Angeles Kings, but his path to becoming a full-time NHL player has been difficult. The 22-year-old appeared in 32 games this season with the American Hockey League (AHL) Ontario Reign, where he scored six goals and 17 points. He has suffered multiple injuries that have slowed his progression, and Los Angeles' strong forward depth has made it hard for him to break into their lineup. A move to a rebuilding team could help, especially one that has his former University of Wisconsin Teammate, Caufield.  
When healthy, Turcotte's numbers in the AHL were good. Talent isn't the issue with him; it's his health. He has a lot of qualities that NHL teams like. He's an intelligent two-way forward with strong skating, above-average compete level and playmaking skills. He's unlikely to ever live up to his draft status, but that wouldn't matter in a "second chance" scenario with the Canadiens. If he can become an effective top-six player for the Habs, that would be a win, especially if he can provide another option for the coaching staff to pair with Caufield, either at center or on the wing. Their previous chemistry could be a sign that they can be a productive setup.
The cost to acquire Turcotte will be lower than the other two RFAs mentioned above. The Kings' biggest need is a left-handed defenseman, and the Canadiens have a surplus, so it may be worthwhile to trade one of the prospects or even a veteran like Joel Edmundson (with 50% of his salary retained) and a late draft pick. Either way, it would be a gamble for the league's leader in man games lost to add another player with an injury history. But if that is addressed in the offseason, it could be a gamble that pays off. 
Hughes can help the Canadiens take a massive stride forward this offseason. He could leave the 2023 Draft table with a possible future star, and maybe even another gem later in the draft, and then acquire a quality RFA while also finding a way to trade out some veteran contracts that would make room on the roster and in the Canadiens' salary cap structure. Doing that would make it possible to add these younger, unproven players, and all of this will play out in front of an excited fanbase that is looking to the future.