Kyle Dubas, the now former general manager of the Toronto Maple Leafs, has surprisingly emerged as a polarizing figure in the hockey world. His actions, decisions, and unique approach have divided hockey fans and pundits, sparking intense debates and discussions. 

In this post, I want to explore the factors contributing to Dubas' polarizing status and delve a bit into the psychology behind fans' arguments about sports figures by using Dubas as an example.
Dubas Has Become More Than a Front Office Executive: He's a Symbol of Hockey's Changing Landscape
Dubas has highlighted a deep and growing divide within the hockey community. He's transcended his role as a front-office executive and has become a symbol representing contrasting factions within the sport. While the dualism is a bit more nuanced than it might seem, old-school hockey enthusiasts dismiss him as a computer-searching nerd – geeky in all the wrong ways. On the other hand, young hockey analytics enthusiasts see him as a visionary – geeky in all the right ways.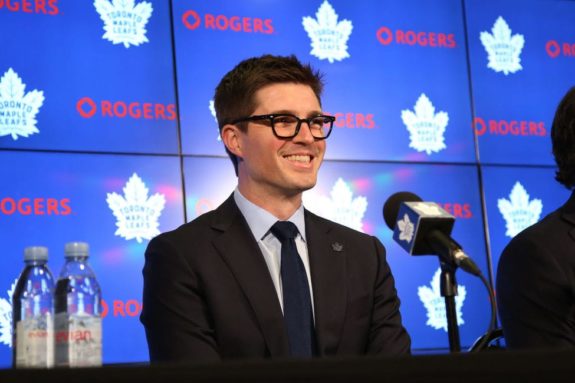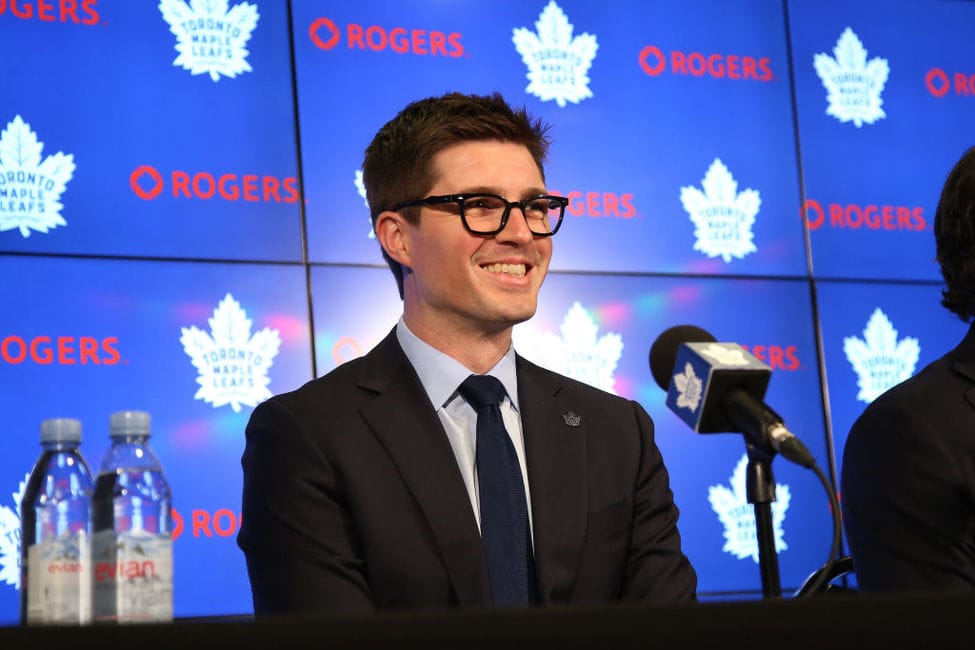 This divide has taken centre stage in recent days, with contrasting opinions emerging in the media. Furthermore, Dubas' unique approach to the game is characterized by loyalty and his utilization of different hockey values. The question now is whether Dubas will have a lasting impact on either the Maple Leafs' organization or on the business of NHL hockey itself.
A Generation Gap and Clash of Philosophies
Dubas's presence in the hockey world has highlighted the generation gap that seems to be emerging within the sport. Traditionalists, often referred to as "old-school" hockey guys, are skeptical of Dubas's analytical approach to the game. They dismiss him as a computer-searching nerd, questioning the validity of analytics in shaping team strategies. 
Related: Penguins Prepared to Make Dubas Big Offer This Summer [Report]
On the other hand, young analytics enthusiasts believe Dubas embraces advanced statistical analysis to gain a competitive edge. They suggest that even "nerds" can (and should) be competitive. This clash of philosophies has sparked intense debates and discussions within the hockey community. 
While some believe these debates and discussions will soon pass when everyone settles into their new jobs, could it be that we're only beginning to see the tip of the iceberg of change? Do these discussions reflect the evolving nature of the sport?
---
Latest News & Highlight
---
Dubas has become a divisive figure. The intensity of the insecurity surrounding Dubas is palpable enough that even his image, as caricatured by his glasses, is used to stereotype him. These stereotypes can detract from and even trivialize his abilities as a general manager because they render him somehow different from more "normal" hockey leaders. 
What a surprise that he gets angry when things don't go his team's way. That doesn't fit what he looks like. Yes, he is different; but, no he's not that different.
The Media Spotlight Has Focused on Differing Opinions 
The media has played a significant role by amplifying the contrasting opinions surrounding Dubas. Some media sources have reported deep angst within the Maple Leafs' organization. In response, "opposition" media have dismissed the idea that such angst has any place in hockey. 
Hockey is, after all, a business. And business decisions in hockey should be no cause for alarm. People get fired all the time – it's not really personal. The job is to adapt to the traditional landscape of the game that simply recycles coaches and general managers. 
For example, Gerard Gallant has coached the Columbus Blue Jackets, the Florida Panthers, the Vegas Golden Knights, and the New York Rangers. He'll recycle again soon. Could it even be the Maple Leafs? 
Even Scotty Bowman coached for a total of five different teams in his career – the St. Louis Blues, Montreal Canadiens, Buffalo Sabres, Pittsburgh Penguins, and Detroit Red Wings. He's one of the greatest coaches in NHL history, having won several Stanley Cup championships (five with the Canadiens and three with the Red Wings). 
"Get over it," is the old-school mentality. 
Dubas's Unconventional Loyalty
One reason Dubas has become a polarizing figure is his unconventional approach to the business of hockey. He prioritized loyalty to his players and cultivated a strong sense of camaraderie within the team. This approach fostered a reciprocal loyalty, evident when Jason Spezza, who had interned with Dubas, immediately resigned following Dubas' departure. 
The loyalty displayed by both Dubas and his players challenges the traditional norms of the hockey world and further contributes to the divide between the old guard and a new wave of hockey thinkers.
Related: Maple Leafs' Commentary: Spezza Was My Favorite Maple Leafs' Player
Dubas' release from the Maple Leafs has triggered intense debates and discussions, leading to divergent reactions from different segments of the hockey world. Some argue that the mourning for Dubas is exaggerated, suggesting that loyalty and thoughtfulness are too "squishy" for a sport like hockey. Others question journalists who offer critical coverage of his dismissal. These differing perspectives contribute to the polarization surrounding Dubas.
The Psychology of Fans' Arguments About Sports Figures
When fans engage in arguments about liking or disliking a sports figure such as Dubas, these arguments reveal several psychological factors at play. Emotional attachment, identification with a group, perceived threats to one's self-definition, personal investment, and the need for belonging all fuel the passion of the debates. The arguments – and the back and forth they exhibit – provide a platform for self-expression, social interaction, and the fulfilment of psychological needs tied to self-identity and a sense of belonging within the fan community. 
That's why readers engage in discussions about the posts they read on THW. The give-and-take is part of the community of practice (as academics call it).
Polarization in the context of sports arises from a number of psychological processes at work. Confirmation bias (the tendency to seek information that confirms one's preexisting beliefs while disregarding contradictory evidence), social reinforcement (the process of seeking validation, support, or agreement from others who share similar beliefs as a way to reinforce one's own perspective), and identity protection (the tendency to defend one's personal identity or values in the face of perceived threats or challenges) all play significant roles. 
The Bottom Line
Dubas has undeniably become a polarizing figure in the hockey world. Understanding the psychological factors that ground these conversations helps us deconstruct the values, which are often implicit in the arguments made about – in this case – Dubas and his body of work. 
Related: Maple Leafs' GM Kyle Dubas: Using Anger as a Negotiating Tactic
A deeper understanding of the phenomenon Dubas represents helps us all gain insights into why individuals or groups remain divided and resistant to compromise. As Dubas continues his hockey journey, time will tell whether he'll leave any lasting legacy in the hockey world.
Ironically, Maple Leafs' president Brendan Shanahan might have started something quite significant when he hired a young Dubas several years ago. He might have furthered that when he let the older Dubas go earlier this month.