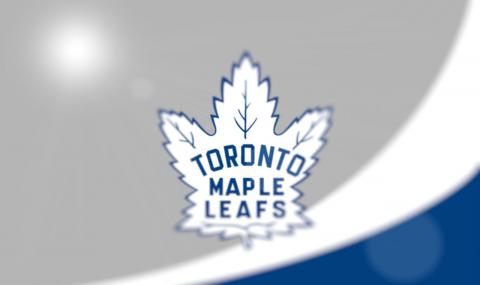 One tweet, from TSN's Darren Dreger on Wednesday, said it all: "Phaneuf suffered a deep cut last night. Burke says he's out at least 4 weeks."
The gaping hole that Dion's Phaneuf's leg injury leaves in the Maple Leafs' defence may be fatal. What might die is hope. Hope that the Leafs can actually make the playoffs in April 2011. Hope that they can avoid another season of cellar-dwelling. Hope that they won't continue to be the underachievers that have inhabited Air Canada Centre (seemingly) forever.
Now, at this point, you may be mumbling something like, "Phaneuf wasn't playing that well anyway. The Leafs won't miss him." Uh, wrongo. This guy had done a great job of leading a team that was horrific defensively last season and, almost instantly, making them into one of the toughest teams to score against in the National Hockey League. They have only given up over three goals in just one of the eleven games they've played. And, coincidentally, that was the game in Philadelphia. It's a game that seems to be a lightning rod for Dion Phaneuf bashers.
Agreed, he didn't have his finest game in the NHL that night…but that was just one game. In the other ten, he was rock solid. Before the injury, Phaneuf was averaging almost twenty-three-and-a-half minutes of ice time per game. That's the most on the club. And that figure alone tells you all you need to know about his value. Ron Wilson wouldn't have him out there if he wasn't performing.
With Phaneuf out, Mike Komisarek, Luke Schenn, François Beauchemin and Tomas Kaberle will pick up his minutes. And fill Phaneuf's rather large skates. In a slight twist of irony, earlier on the day Phaneuf was injured, his GM, Brian Burke, came to Dion's defence against fans who are booing him.
"Are they entitled to do it?" Burke asked in an interview with TSN's Bob McKenzie. "Sure, they are. And I honestly don't believe it was a lot of them. It doesn't take many fans booing to be heard, so I think we're talking about a very small number, but my opinion is that it's disgraceful to boo Dion Phaneuf for everything he has done for this franchise, on and off the ice, in a very short period of time."
Of course, Brian Burke also understands Dion Phaneuf's value to the Maple Leafs. And those boo birds are about to witness his value, first hand, over the next month of defensive challenges.
While still in high school, Steve Lansky was asked by Edmonton Oilers' head coach Glen Sather to be the team's statistician as they entered the National Hockey League. In 1983, at the age of 22, Lansky became the youngest producer in the history of CBC's Hockey Night in Canada.
Lansky helped launch Rogers Sportsnet's fledgling hockey coverage when the network made its début in 1998. He is a highly credible, authoritative source to the point where his depth of hockey knowledge is surpassed by very few.
Visit his website at www.bigmouthsports.com