In this edition of Toronto Maple Leafs News & Rumors, I'll take a look at two of the players who were not qualified by the team – including a surprise (to me) in Frederik Gauthier. I'll also take a quick look at Rodion Amirov – the young prospect the team chose with its first pick during the 2020 NHL Entry Draft. Finally, I'll report the news that Denis Malgin was loaned to a club in his home country of Switzerland.
Item One: Frederik Gauthier's Time Likely Over in Toronto
It's not as if Frederik Gauthier didn't receive chance after chance to prove he could add value to the team. Nor could it be said that he wasn't a popular player. However, in the end, he simply didn't make a strong enough case that he could utilize his size well enough to become a strong and contributing member of the team's fourth line.
Gauthier scored seven goals and 12 points in 61 games last season, but it wasn't enough to keep him around. He was a qualifying casualty along with Jeremy Bracco, Evan Rodrigues, and Max Veronneau. All three can become unrestricted free agents if they remain unsigned by the Maple Leafs after Friday. 
Related: Maple Leafs News & Rumors: Malgin, Pietrangelo & More
In an earlier post, I predicted that Gauthier (nicknamed "Goat") might land with the Ottawa Senators, but I also think there's a chance he'll become a fourth-line center with the Montreal Canadiens next season. He's intriguing, and I can't imagine there isn't a spot somewhere for him in the NHL. I wish him well.
Item Two: Evan Rodrigues Was Not Qualified By the Maple Leafs 
It was no surprise really that Maple Leafs general manager Kyle Dubas didn't tender a qualifying offer to Evan Rodrigues before the NHL deadline on Wednesday. His salary was too stiff for the Maple Leafs to carry because he would have had to have been qualified at $2 million.
Rodrigues could become eligible for unrestricted free agency on Friday if the team doesn't re-sign him on a smaller contract. Rumor has it that the Maple Leafs have been working on such a contract; however, it wasn't finalized by the deadline. 
Item Three: What Do We Know about Rodion Amirov?
The Maple Leafs drafted Rodion Amirov Tuesday with the 15th overall pick on Day 1 of the 2020 NHL Entry Draft. The team relied on the work of their director of player evaluation, Jim Paliafito, who's reputedly the best scout in Russia and knows the players well.
Related: Gord Downie, Hockey, and The Tragically Hip
Amirov is a Russian winger who seems to do everything well; and, he's been playing as a boy among men in the KHL. Specifically, Amirov has offensive skills and is a two-way defensive player. However, Amirov's choice by the Maple Leafs created a bit of a turmoil. The main problem for fans is that he doesn't address the team's needs. At best, he's a couple of seasons away of making the NHL roster. A second problem is that many fans want big-and-tough players and didn't appreciate that – yet again – Dubas went for small and skilled.
Still, it isn't that Amirov will stay small forever. At only 19 years old, the 6-foot, 180-pound prospect will grow. That said, even at his current size, he was one of the top forwards during the 2019 U-18 World Junior Championships. He's young and still filling out, but he already has some size and his skating is excellent. He's also physical and does a good job of protecting the puck. Chances are, his body will grow to fit his skills.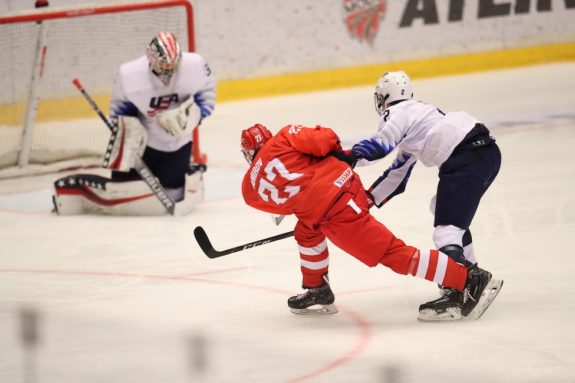 If Maple Leafs fans are looking at the score sheet, it wouldn't be easy to recognize Amirov's upside. He only produced two assists in 21 KHL games last season. However, in 11 KHL games in the 2020-21 season, he's already scored three goals and two assists.
Scouts believe he has the potential to become an offensive star at the NHL level because he excelled as a junior in the MHL (Russia's junior league), where he scored 22 points in 17 games. Amirov brings skill to the organization. He must fill out because he can get banged around by older and stronger players, including much more experienced KHL competition, but his potential is undeniable. He could be a top-six forward in the Maple Leafs' future.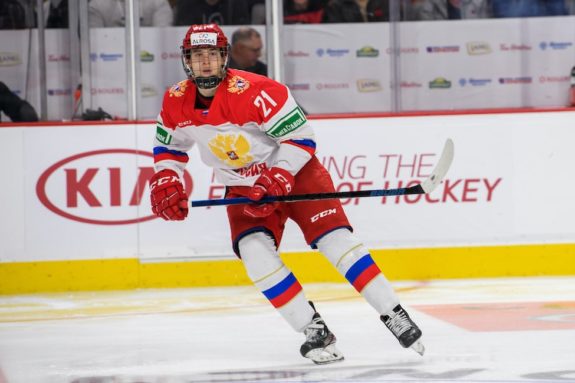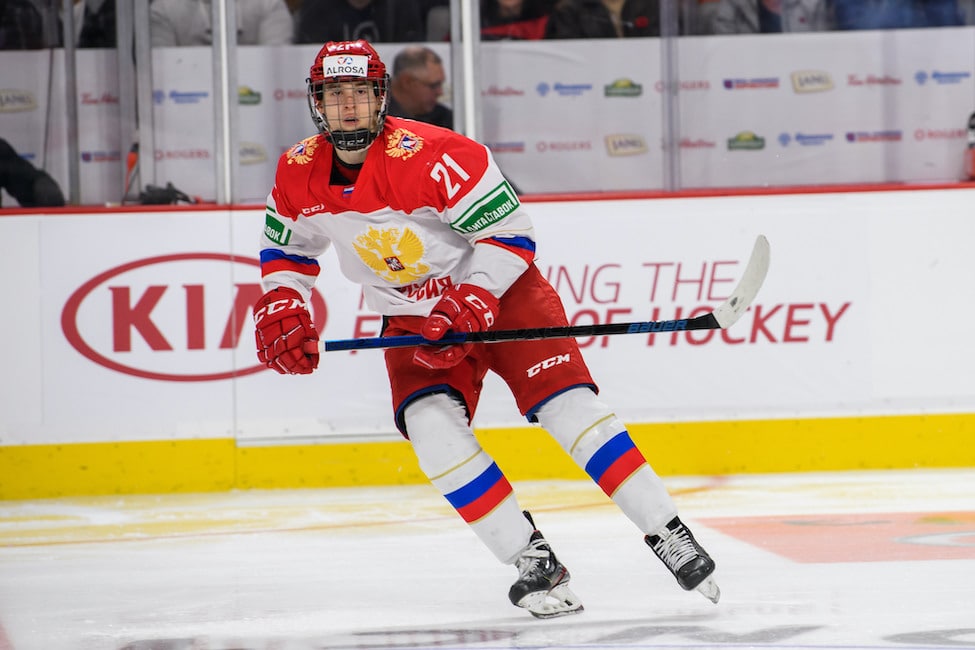 Similar to many teenage players, his game can be inconsistent. But there are flashes of puck-handling, passing, and shooting that made him the Maple Leafs' choice – even if the organization had to incur the ire of its fanbase by taking this youngster. Dubas and coach Sheldon Keefe are drafting for a future they believe they'll be part of.
In the end, Amirov is still a few seasons away from hitting Scotia Bank Arena ice. But there's a chance he'll be a good one!
Item Four: Maple Leafs Loan Denis Malgin to Lausanne HC
In a wise but not surprising move, the Maple Leafs announced they have loaned Denis Malgin to Lausanne HC in Switzerland's National League.
Just a week ago, Malgin signed a one-year contract with the team; and, because no one knows for certain if the 2020-21 NHL season will start on Jan. 1, 2021, the Maple Leafs are giving Malgin a chance to stay home and play in Switzerland. That helps Malgin get ice time before the NHL season begins.
Related: What Mats Sundin Meant to Toronto Hockey
It still isn't clear what Malgin's spot in the lineup will be, although Maple Leafs fans should get a better idea over the next week or so when the organization begins to flesh out its depth players. Malgin was a rotational player in the the 2019-20 season after coming over from the Florida Panthers.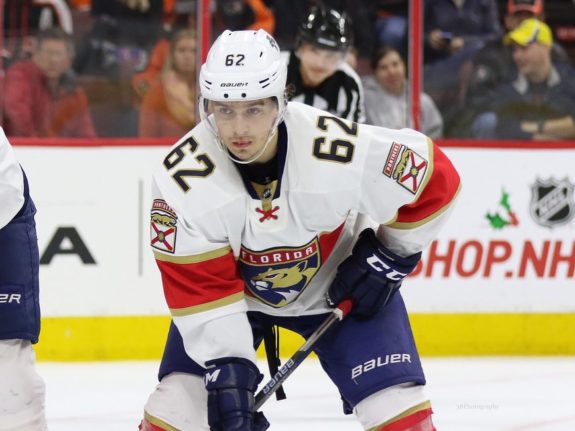 He didn't find his game in the short time he played in Toronto; however, given the Maple Leafs' actions in qualifying or not qualifying players yesterday, there's little doubt Dubas sees something in him that he likes. Malgin will return to Canada when next season's training camp begins, and he'll likely fit into the same role during the 2020-21 season that he had last season.
What's Next with the Maple Leafs?
The next week could be wild and wacky. The team has a number of holes to fill in their bottom-six forward group and bottom-four defense. I'm anxious to see who and how quickly Dubas will announce his signings. I suspect he already has a number of players up his sleeve that he might announce as early as tomorrow.
Related: Bill Barilko, the Tragically Hip & the Most Famous Goal in Maple Leafs History
Where's Joe Thornton? Wayne Simmonds? Mark Borowiecki? These are three players I'm rooting for to take up a spot in the Maple Leafs' lineup.
---
---