When the 2022-23 postseason began, few would have predicted the impact that Matthew Knies, a rookie straight out of college, would have on the Toronto Maple Leafs' lineup. When he signed from the University of Minnesota after his team lost in the 2023 NCAA Division I Frozen Four Final to Quinnipiac University 3-2 in overtime, initially he was a healthy scratch. However, he grabbed his chance when Michael Bunting was suspended. He didn't look back.
In his short time with the team, fans learned that Knies was a promising young talent who had a chance to make an impact in the NHL. In that, he has exceeded expectations many had for the second-round (57th overall) draft choice. Some wondered how seamlessly the 20-year-old forward could transition into the team's lineup. The answer was that it seemed pretty easy.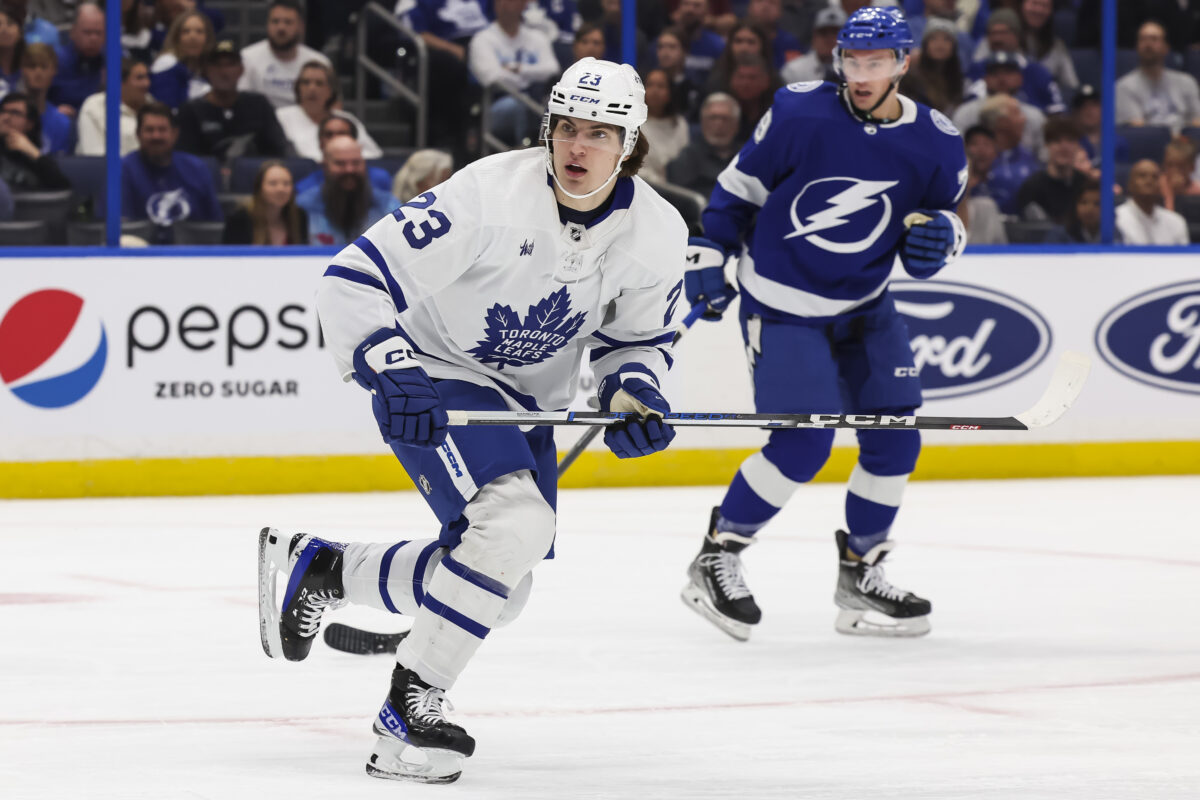 In the short time he was in the lineup, he made a difference. If he had doubters – probably more like wonder(ers) – he proved them wrong. In fact, he exceeded expectations with his outstanding play.
Knies' Rapid Rise and Stellar Performance
Knies wasted no time in making a name for himself in the playoffs. Despite his limited experience, he demonstrated skill, quick thinking, and a penchant to be in the right place at the right time. His first career goal in Game 1 of the second round was a highlight-reel moment, showcasing his talent and potential. 
Related: Maple Leafs' Matthews Knies Concussion Is a Career Crossroads
The play showcased Knies' scoring ability. He received a pass in the slot, made a remarkable spin-o-rama move to evade the goalie, and then pushed a backhander into the net. That goal highlighted his skill and confirmed his quick thinking at the moment. It was special. 
---
Latest News & Highlights
---
However, Knies' contributions extended beyond scoring. He ranked among the team's top forwards in high-danger scoring chances and expected goals. In his first seven games, he scored a goal and added three assists (for four points). More than that, he demonstrated continuous improvement and growing confidence with each game. The young forward showed he could make an impact in high-pressure situations.
Knies' Crucial Contributions and Promotion to the Top Line 
Knies didn't just make his presence felt with goals; he was also instrumental in setting up key plays. In Game 6 against the Tampa Bay Lightning, he provided a crucial assist on the game-winning goal. On that play, his calm play allowed him to contribute and exemplified his ability to thrive under pressure.
Related: A Brief History of NHL Uniforms
Impressed by Knies' performance, Maple Leafs' head coach Sheldon Keefe promoted the rookie to the top line alongside Auston Matthews. In doing so, Keefe noted that Knies had improved the team's depth with his impact in crucial moments. Specifically, he was on the ice during all three overtime game-winning goals. 
Knies Injury Setback Shut Down His Postseason
Unfortunately, Knies' playoff success was interrupted by a concussion sustained in Game 2 against the Florida Panthers. The injury forced him to miss the remainder of the postseason.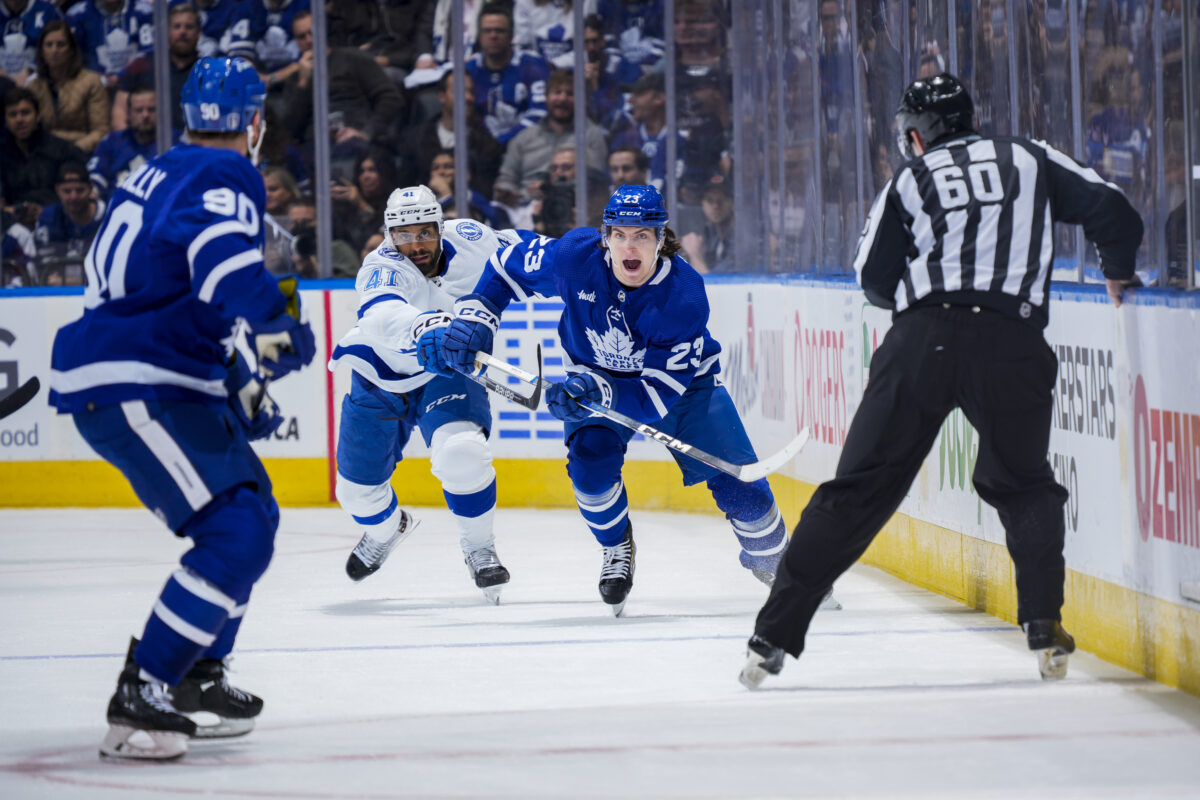 Although the recovery time for concussions varies, Knies was skating just prior to the end of the line for his team. Although I've heard nothing since that news, it doesn't seem that the injury will significantly impact his development and training. Clearly, it was a setback for the young player who was building momentum and confidence; however, as fans, let's hope it wasn't more than a bump in the path of Knies' development.
Knies Could Be a Potential Calder Trophy Candidate
Knies' solid impact brought an element of surprise to the team. His contributions elevated the team's performance. With his combination of size, strength, and speed, he possesses the tools needed to compete for the Calder Trophy. 
Right now, everyone's favourite has to be the highly touted, soon-to-be Chicago Blackhawks' prospect, Connor Bedard. For sure, he'll be fun to watch. However, Knies should probably not be ruled out of the competition. 
Related: Blackhawks Will Need to Wisely Build Around Connor Bedard
If coach Keefe (or whoever might be leading the Maple Leafs) keeps Knies in the top six, he has the potential to score big and establish himself as a top rookie. Bunting turned his chance into a top-three Calder candidate. The potential of a permanent role in the team's top six, similar to the impact Bunting made as a rookie, only bolsters his case.
Knies turned heads with his impressive performance in the NHL playoffs. Despite initial doubts about his readiness for the big stage, he proved himself to be a valuable asset to the team. With his skill set, high hockey IQ, and ability to contribute in crucial moments, Knies has a bright future ahead and could be a strong contender for the Calder Trophy in the upcoming season. 
The Bottom Line 
As Knies continues to develop and grow, hockey fans should keep a close eye on his promising career. His emergence in the playoffs was an exciting development for the Maple Leafs and their fans. His impactful play added a new dimension to the team.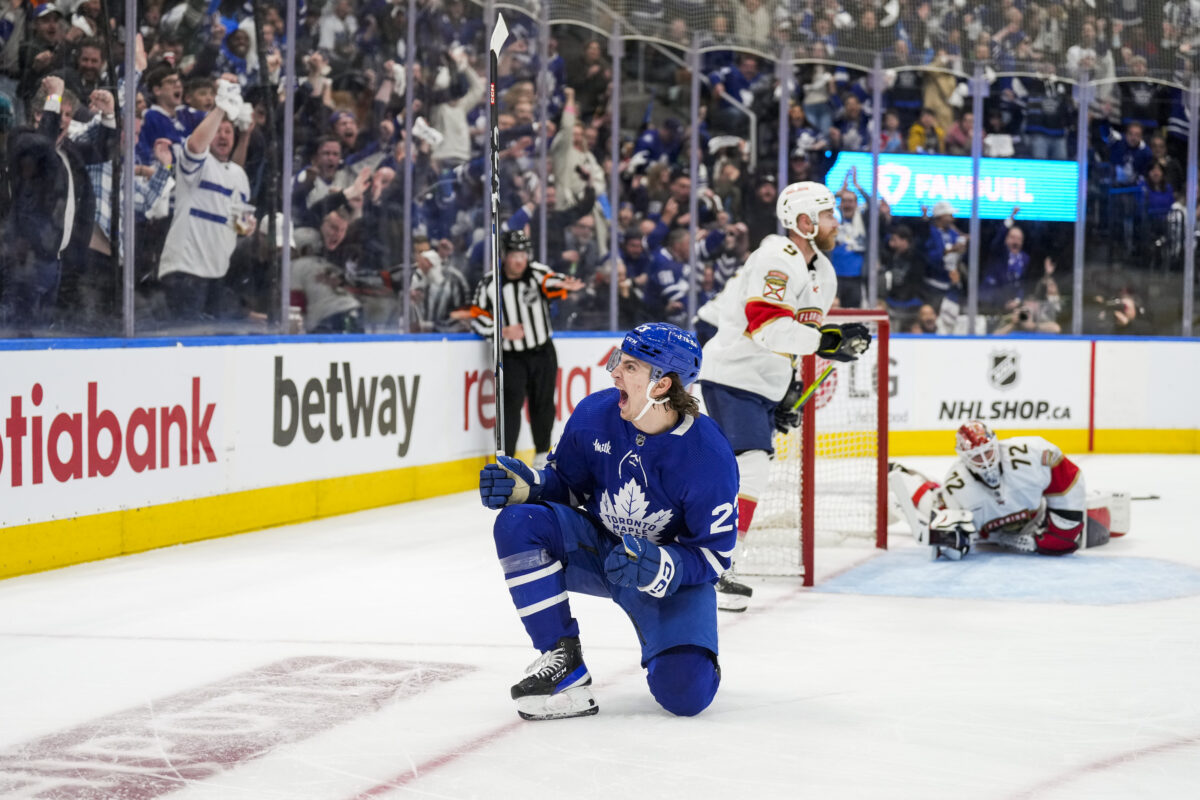 Maple Leafs' fans have to hope the concussion only temporarily halted his progress and development. In short, Knies' skill, potential, and ability to make things happen on the ice suggest that he could still have a bright future in the NHL. 
Given all the current turmoil around the team, the young rookie will offer the chance for Maple Leafs' fans to look forward to something positive; and, perhaps, something very special. If anything, his potential impact provides a bit of sunshine during an overall cloudy week.
---
---