With a new general manager at the helm for the Calgary Flames, the first big day under Craig Conroy's tenure is the draft. The Flames have the 16th overall pick and there's good reason to believe that they could potentially add another first-rounder or decent draft pick at the 2023 NHL Draft.

We are going to look at three trades the Flames could make that involve moving a player out and getting a good draft pick. With so much uncertainty surrounding many key players heading into the final year of their contracts, the expectation is that at least one is going to be moved out, especially with Oliver Kylington returning to the team for the final year of his contract. Here's a look at the Flames' options if they look to do some draft-day retooling.
Lindholm to Blue Jackets for 3rd Overall
A potential trade that has been brought up a few times is Elias Lindholm being sent to the Columbus Blue Jackets in exchange for the third overall pick and maybe more, but there's a stipulation if that can be a reality. The Blue Jackets would need to have a deal in place to sign Lindholm long-term. They can discuss something, but Lindholm isn't able to sign a new contract until July 1.
Lindholm had somewhat of a tough year and definitely took a step back from 2021-22 when he was flanked by Johnny Gaudreau and Matthew Tkachuk. The latest on the possibility of signing a new deal in Calgary was that he was going to wait and see how things played out, the same as Mikael Backlund. If there's any assurance that he is willing to re-sign with the Flames, I don't think Conroy makes this deal. But if he's notified of Lindholm's intentions or there has been no indication of the team's top-line center wanting to stick around, the Flames side of the table would be on board.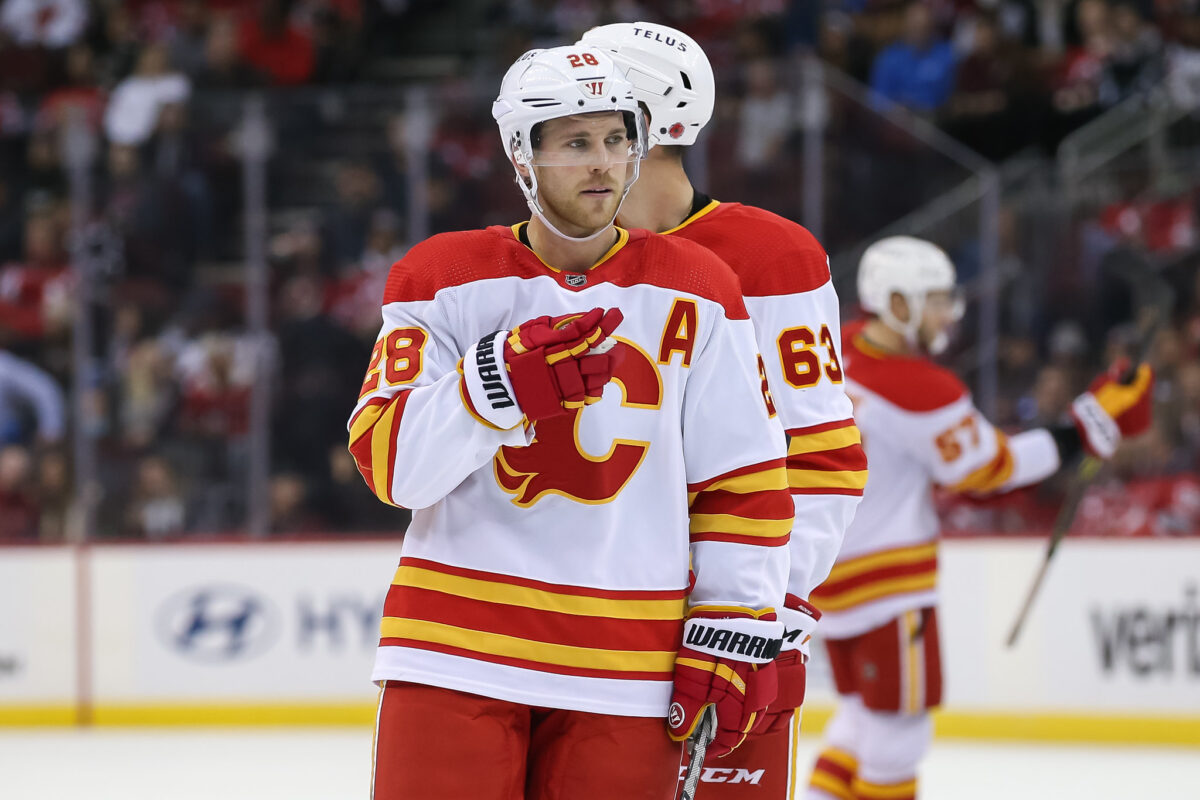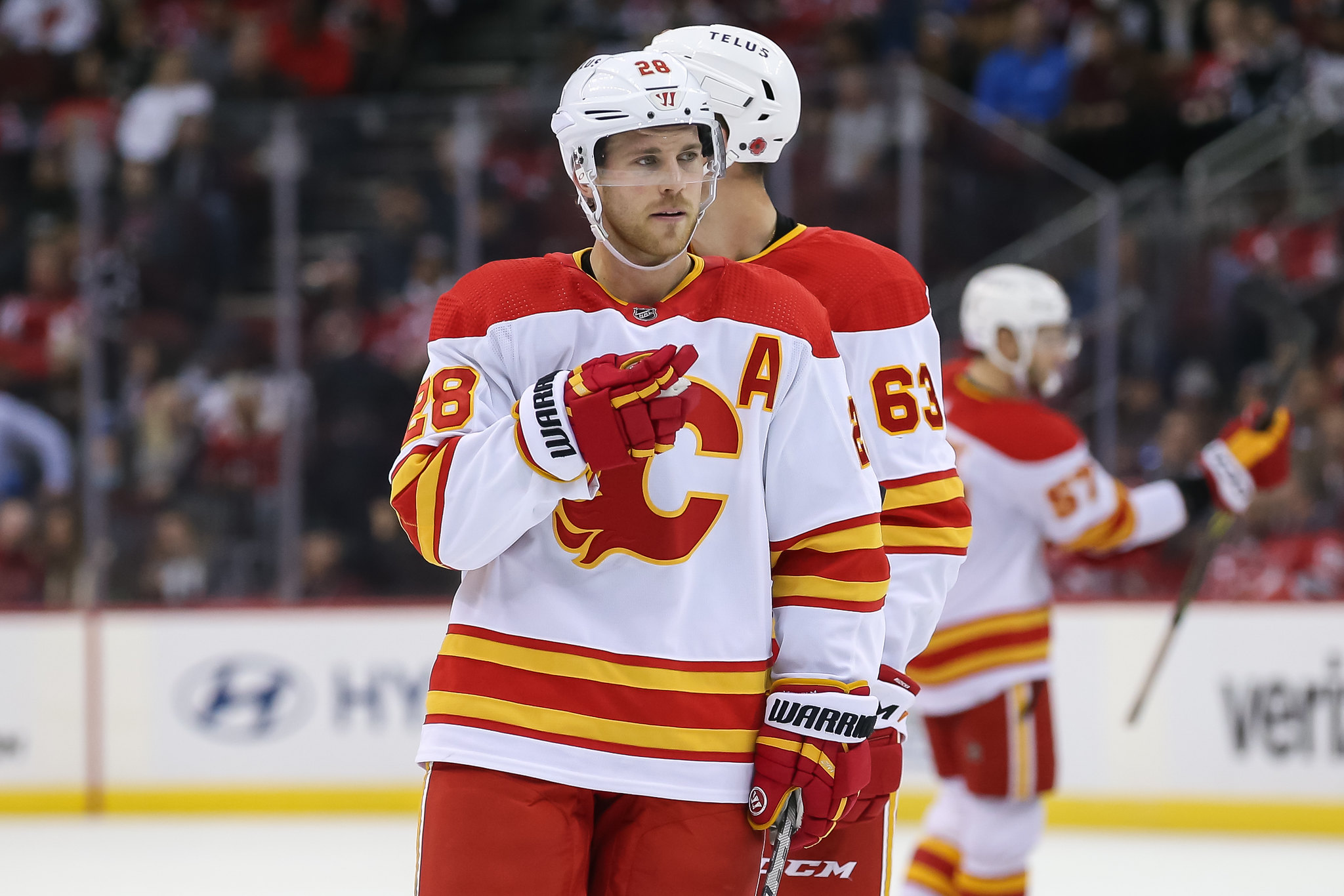 On the Blue Jackets' side of things, they would get their top-line center who is great at both ends of the ice and they reunite Gaudreau and Lindholm. Columbus is on the rise, but a big area of concern is its centers. This would alleviate some of that concern and allow Cole Sillinger, Kent Johnson, and others to grow into a larger role without the pressure of having to fill that number-one spot. The Blue Jackets wouldn't be without a first-round pick in this draft or be at a loss for draft picks as they have the Los Angeles Kings' 22nd overall pick, a second-rounder, two thirds, and two fourths still. It is time for the Blue Jackets to turn a page, and it would start with a massive deal like this one.
Tanev to Sabres for 2nd Round Pick
Although the Buffalo Sabres have been strong in the draft the past number of years, as evidenced by many spots on their team being taken up by former draft picks, they need that final boost to get them over the hump and back into the playoffs. That boost can come from the Flames who very well could be in the market for trading one of their defencemen. The Sabres need a top-four defenceman for the right side and Chris Tanev fits that description. Not only that, he is defensively-minded and will help reduce the goals against, something Buffalo struggled with and was their ultimate downfall this season. With two second-round picks in 2023, it could cost one to acquire him.
Related: Flames: 3 Trade Partners for Tanev With Kylington Returning
---
Latest News & Highlights
---
Henri Jokiharju might have been punching above his weight class this season on the second pair and by bringing in Tanev, the Sabres would have a stable veteran to play alongside Owen Power for at least one season. Tanev is under contract for one more year, so right now we have to assume that is all the time he'll be spending on the Sabres' blue line. While a right-shot top-four defenceman is the goal, I wouldn't count out Nikita Zadorov as a potential target as well. Even though he is a left-shot, he played the right side a fair bit this season. He is a big body and a beast physically and is coming off of his best offensive season with 14 goals.
Tanev to Devils
When looking at the New Jersey Devils, a second-round pick for Tanev might be hard to pull off as they already traded away their first and third-round picks this year and then wouldn't pick until the fourth round. Although the Devils are at a place where they are contenders, this might be tough to swing. Despite that, they do need more bodies on defence as Damon Severson is definitely not returning while Ryan Graves could be in the same boat without a contract in place yet.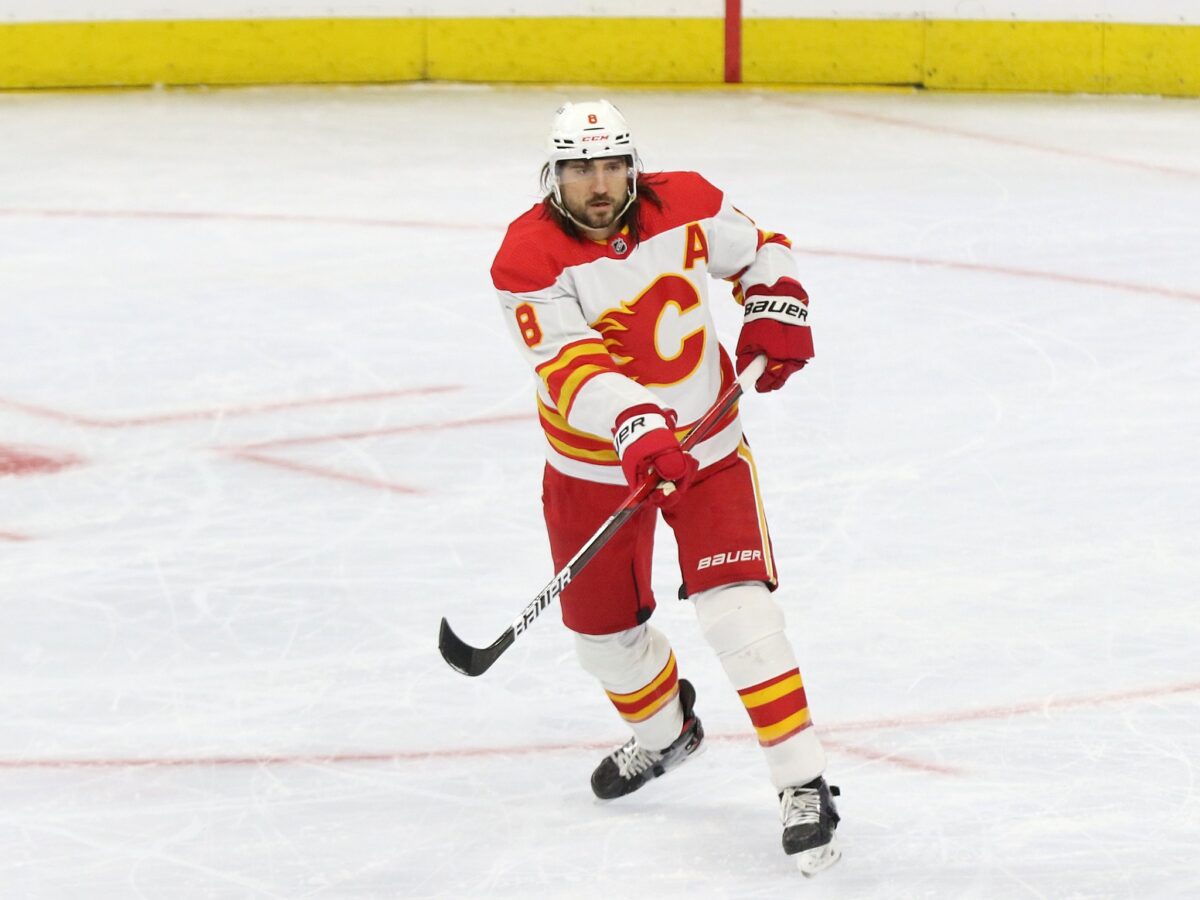 Tanev would be a lateral move in terms of cap hit, but they could securely fill that third-pairing role on the right side with him. He could act as a cushion for Dougie Hamilton and John Marino and the Flames also didn't shy away from playing Tanev on his off side, something the Devils could do with the youth on their blue line. Seeing as Luke Hughes has a spot on the team for next season on the left side and Simon Nemec could use another year of development, the one year left on Tanev's deal could work out just fine. At what cost, that remains to be seen.
The Flames are going to have an interesting offseason. They have the tools to win and as there will be a new coach, we can expect the energy level and motivation to be a bit higher. That small change could make a big difference, and even though there's an argument to keep the team together for a potential final big season before a retool is needed, Conroy may very well get ahead of it and do so now to maximize assets.
---
---