In this edition of Toronto Maple Leafs news and rumors, I'll explore a variety of topics surrounding the team. First, I'll discuss the question of former general manager (GM) Kyle Dubas' autonomy in making trades and the criticism he has faced about these decisions.

Second, I'll take a quick look at Bobby McMann and his potential as a regular-season roster member for the Maple Leafs. Finally, I'll examine Matthew Tkachuk's strong performance in the postseason and his impact on the Florida Panthers.
Item One: How Much Autonomy Did Kyle Dubas Really Have?
Given what we've learned over the past two weeks, pointing fingers at bad trades within the organization seems illogical. Specifically, it has to make one question how much autonomy Dubas had in making any player decisions. Was he solely responsible for the trade that sent Nazem Kadri to the Colorado Avalanche or that brought Nick Foligno from the Columbus Blue Jackets to the team?
The truth is that we just can't know. What we do know is that Dubas seeking more autonomy was a key point in his negotiations with Maple Leafs' president Brendan Shanahan before he was dismissed from his job as GM. That suggests that he felt he didn't have it.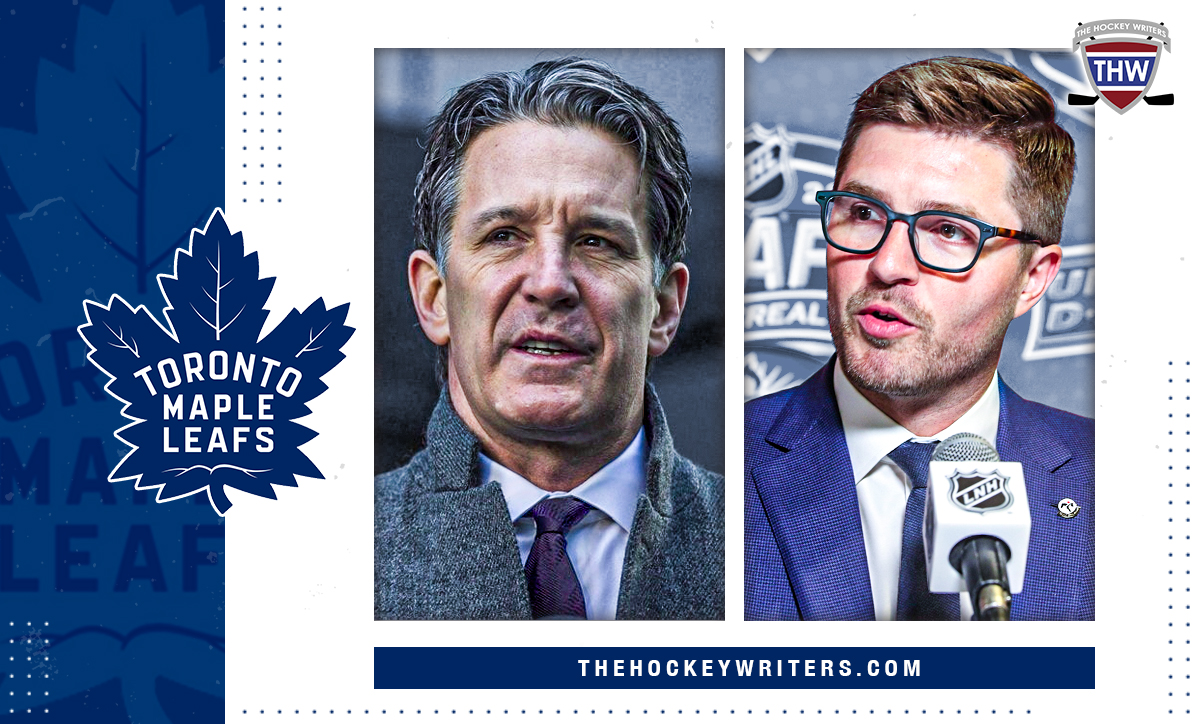 Yet, even this morning, the Toronto Sun's Steve Simmons dissed Dubas for making the Foligno trade. Specifically, he noted that:
"Dubas did some nice work bringing in Jake Muzzin, Luke Schenn and TJ Brodie, trading for Ryan O'Reilly, developing Timothy Liljegren and Michael Bunting, signing Mark Giordano on the cheap. But he also did some less-than-ordinary work, trading a first-round pick away for Nick Foligno" (from "SIMMONS SAYS: Deifying of Kyle Dubas just can't continue," Toronto Sun, 28/05/2023).
Related: Maple Leafs Risk Losing Matthews if They Let Dubas Depart
---
Latest News & Highlights
---
The problem with Simmons' thinking is not that the Foligno trade was a bust, but that Dubas made it. If he did not have full autonomy in making the trade or the trade was orchestrated by Shanahan, it would not really have been his bad decision.
In the same way, whoever was responsible for the Kadri trade also might want to re-do that deal. It did not work out swimmingly for the Maple Leafs. Tyson Barrie underperformed and Alex Kerfoot did his best but he was not as impactful as Kadri was with the Avalanche. The point is that, if Dubas didn't have complete control over the trade, it isn't fair to solely attribute the outcome to him.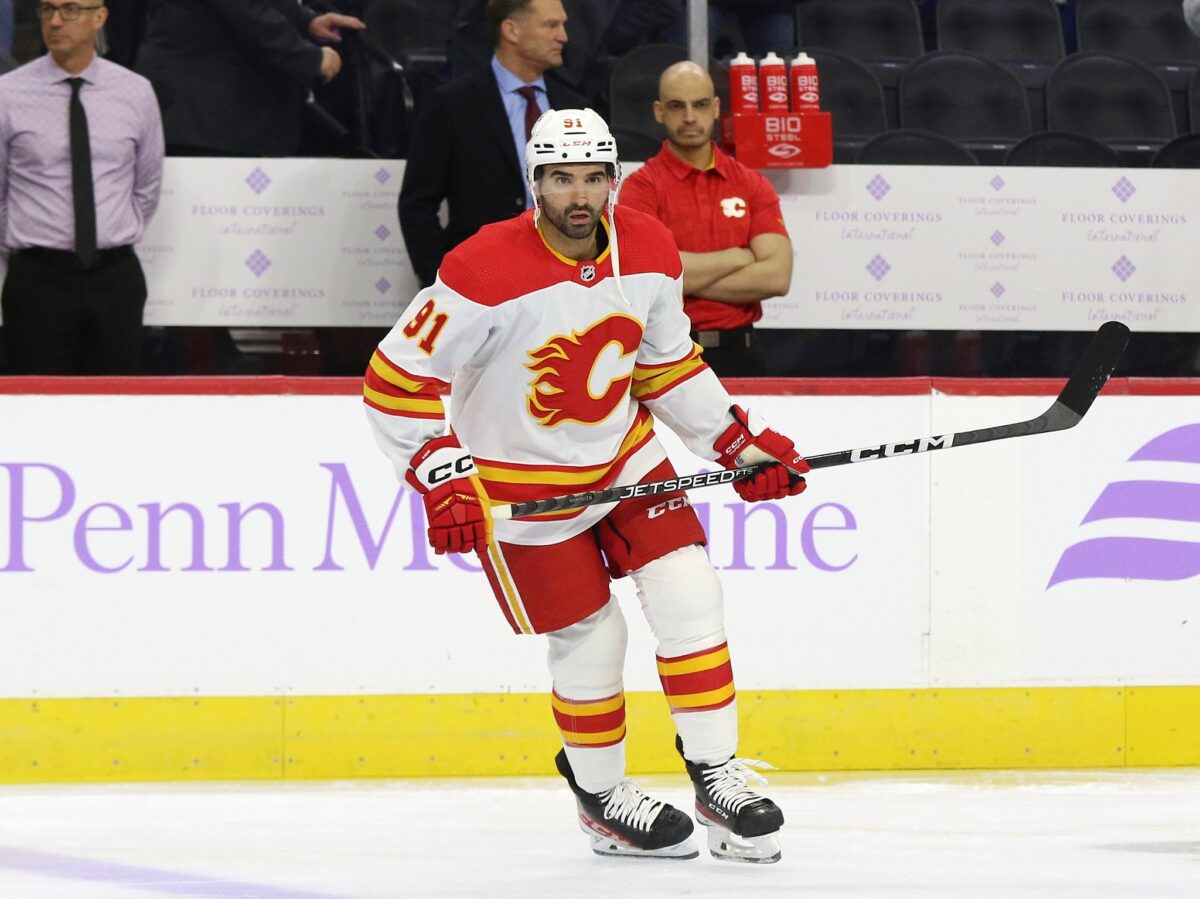 Ultimately, without knowledge about who did what, it's challenging to assign blame or credit to specific leaders in the organization – like it would get you anywhere anyway. Pointing fingers does not seem to be productive, even if a clear understanding of who was responsible eventually emerges. Why even go there?
Item Two: Rooting for Bobby McMann
Although, as Maple Leafs' fans we can't yet know what unrestricted free agents (UFAs) the team will bring back, there certainly will be room for some of the young prospects to step up. One player who seems ready to prosper on the Maple Leafs' roster would be McMann. I have to believe that he will have a chance to make the Maple Leafs' opening-night lineup for the 2023-24 regular season. 
Related: Maple Leafs' Kampf Can Replace Some of Hyman's Intangibles
McMann is strong, both with and without the puck. He's a bit of a Zach Hyman-sort in his ability to win puck battles and take over possession. He demonstrated his potential during his debut season with the Maple Leafs. Although he hasn't yet scored his first NHL goal (he had one called back for a kicking motion), he's been strong in many other areas.
During the 2022-23 season, McMann played 10 NHL games for the Maple Leafs. He recorded an assist. In his time with the American Hockey League's (AHL) Toronto Marlies, he scored 21 goals and added eight assists (for 29 points) in 30 games.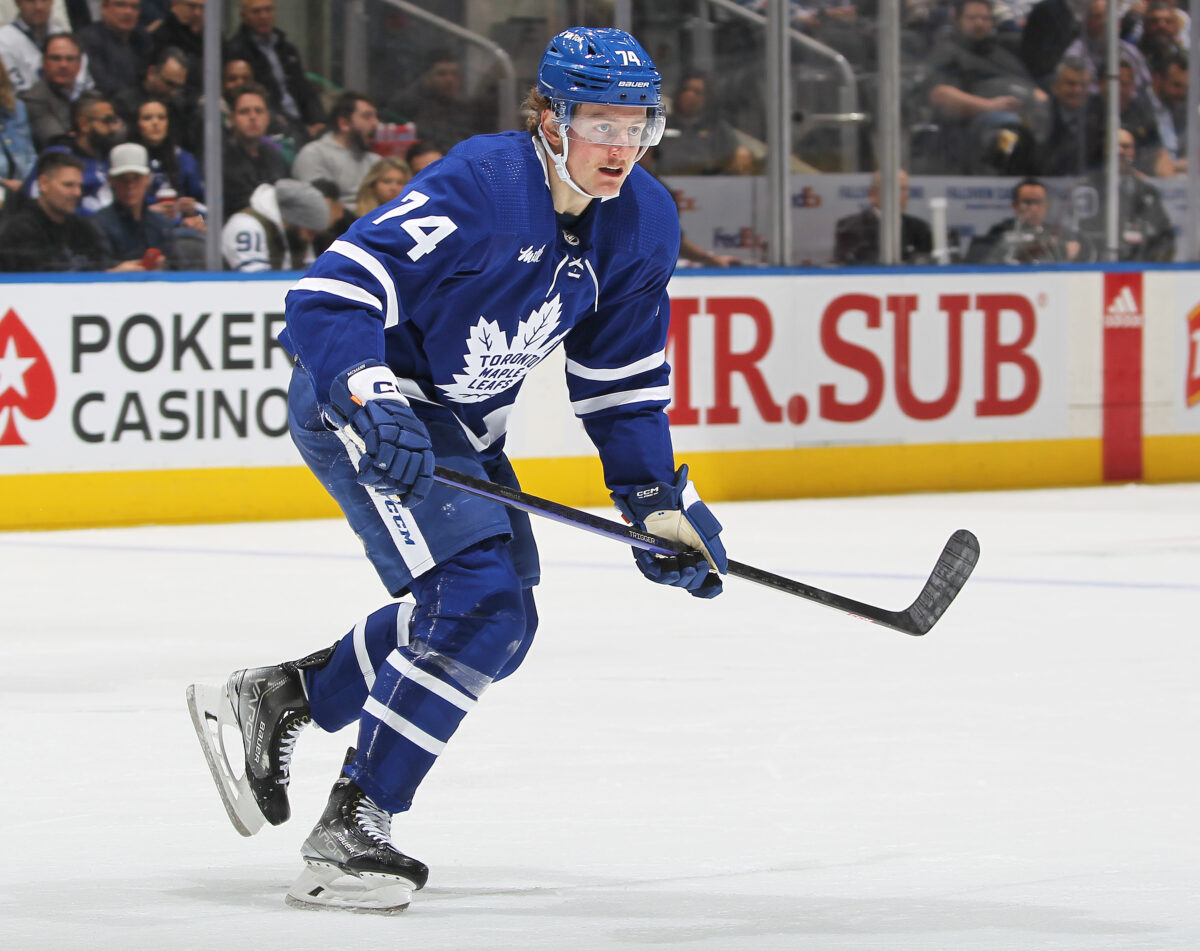 Although his season was cut short due to an injury, he showed that he has the physical attributes and potential to play in the NHL. Look for McMann to get that opportunity to establish himself in the NHL during the 2023-24 season. He could have a long career as a middle-six forward. 
What's Next for the Maple Leafs?
Despite not being one of my personal favourites as a hockey player, Tkachuk deserves some recognition for his exceptional leadership and playoff success with the Panthers. During his NHL career, Tkachuk (who was selected sixth in the same 2016 NHL Entry Draft where Auston Matthews was selected first overall) has scored 192 goals and added 299 assists. 
Related: NHL Awards History: Oldest & Youngest Winners
In comparison, Matthews has scored 299 goals and added 243 assists. However, during this season's playoffs, Tkachuk has shown an ability to lead his team. He has totalled nine goals and 12 assists (for 21 points) in 16 games for the Panthers.
This is the kind of dominance the Maple Leafs have hoped to get from Matthews during the postseason since his arrival in Toronto. Given that, during his exit interviews, his shooting wrist was braced up, one wonders if he was playing hurt. 
---
---