LONDON, Ont. — The Toronto Maple Leafs could have star centre Auston Matthews back in their lineup when they host the San Jose Sharks Wednesday.
Matthews has been sidelined over the last month with a shoulder injury that he sustained during an Oct. 27 game against the Winnipeg Jets.
The 21-year-old still needs to be medically cleared before returning, but he told reporters after practice Tuesday that he feels ready to get back to game action.
"In my mind I'm ready to play (Wednesday)," Matthews said. "I still gotta talk to the medical guys but as far as I'm concerned I feel pretty ready to go."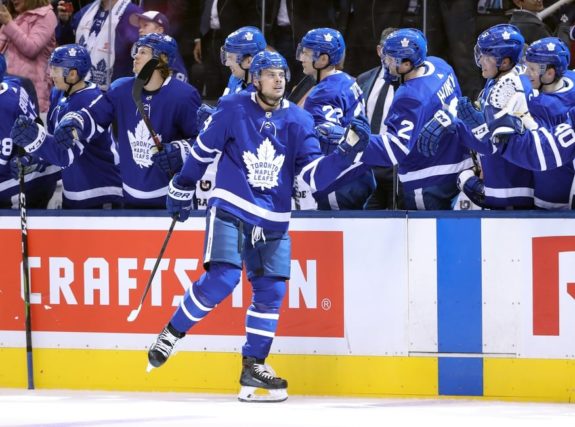 Matthews was hurt early in the second period of Toronto's 3-2 victory over Winnipeg last month when Jets defenceman Jacob Trouba delivered a shoulder-to-shoulder check as the Leafs forward tried to cut in front of the net.
Matthews had 10 goals and six assists through 11 games before the injury.
"I've been bored to death the past month so I think I'm just going to be excited to be back with the team and obviously get in the game tomorrow and do what we all love to do which is play hockey," Matthews said. "So I'm definitely excited as far as that goes."
Maple Leafs coach Mike Babcock said the team should know by Wednesday morning whether Matthews can play.
Babcock lauded his team's effort through 14 games without Matthews — Toronto has gone 9-5 after starting the year 8-3 before his injury.
Matthews agreed, saying it's been "awesome to see" the Leafs playing well in his absence.
"Obviously a big part of you is frustrated because you want to be out there with them and compete and help contribute but … a lot of guys have been playing very well for us and we've been winning games and that's the most important part," Matthews said.

The Canadian Press