Potentially bad news is coming out of Toronto where NHL insider Elliotte Friedman said that Auston Matthews is "unlikely" to reach an extension agreement before July 1st. Both during the Hockey Night in Canada broadcast and his latest 32 Thoughts Podcast, Friedman hinted that the change in general manager status for the Toronto Maple Leafs will leave serious question marks when it comes to players committing to the team. He specifically noted that Matthews' status is now more unclear than ever.
---
---
The July 1st date matters a great deal, because when that date comes, Matthews will see his no-move clause kick in and he can dictate where and when he wants to be traded, if he's prepared to accept a trade at all. And, if he isn't, the Maple Leafs will have no choice but to live with the fact he could simply walk away in free agency at the end of next summer. In other words, he'd have all the power.
Maple Leafs Are Preparing For Tough Negotiations
For many reasons, including this potential Matthews bombshell, it sounds like Brendan Shanahan and MLSE are preparing for some trying times and even tougher negotiations. In a previous podcast — one that was aired before news broke that Kyle Dubas was not being offered an extension by the Leafs — it was suggested the team was prepared to meet almost any price Matthews was asking to avoid the worst-case contract scenario. Whether that was Dubas' position or the club is unclear, but it was noted: "I think the Maple Leafs know if they're going to do that he's probably going to be the highest-paid player in the league and I think they're willing to do it". Of course, that was when Dubas was in charge and now, without a manager on board, it's not entirely clear where the organization stands or how Matthews feels about the team's overall plan.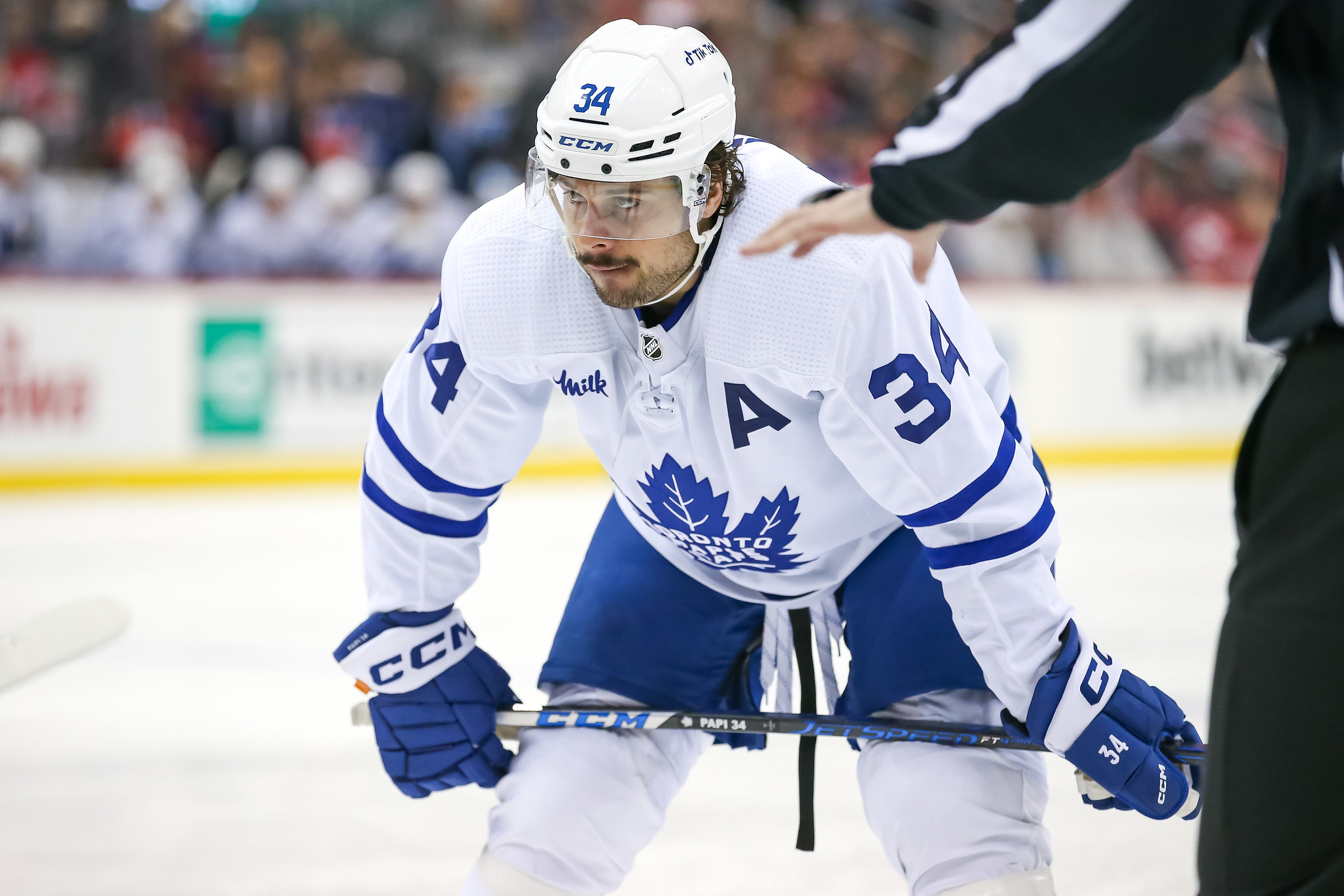 Even if the Maple Leafs are willing to make Matthews the highest-paid player in the league, they first have to convince Matthews that he should jump on board with where this team is going. From there, assuming he does, this new GM will have to be comfortable with the fact that Matthews reportedly only wants to sign a four or five-year deal.
Related: Did Dubas Overplay His Hand or Was Shanahan Heartless?
If all of this pans out as described and in such a short period of time, it explains why the organization is going after an experienced GM who isn't afraid to draw a hard line in the sand and make a huge move, if it comes to that.
How Far Will This New GM Be Willing to Go?
Friedman seems to think that whoever is hired to be the next manager of the team, their modus operandi is that they're feisty. And, should Matthews or his agent try to gain the leverage and hold the hammer this season, it sounds like this new GM needs to be willing to do what Dubas was not: trade the player.
Friedman noted:
"They're looking for a GM with some bite, a GM who won't be afraid to make decisions. There are some big decisions to make that they have coming up, including that it doesn't appear likely that Matthews will sign by July 1st. It's not their only concern but it is one of the biggest things that they'll have to navigate."
He then reiterated that the Leafs are looking for someone who is not afraid to make tough calls. The toughest, without a doubt, would be trading Matthews and getting the best possible return.
Is a Matthews Trade Inevitable?
If the Maple Leafs are preparing to go to war by hiring a hard-nosed personality that won't be pushed around or intimidated, it feels as though, when push comes to shove, a trade is the most likely outcome. Unless Matthews is willing to meet the Maple Leafs where they are comfortable and do so before July 1, the team can't take a chance that he could walk away.
Jeff Marek was asked by Friedman if the Leafs could allow July 1 to come and Matthews not be signed and Marek's response was, "No. You cannot do that to this organization." He added, "Other managers have made risks like this before and been burned, but nothing like this. This is franchise-altering if you hand all that power to Auston Matthews and the ability to walk away for nothing."
---
Latest News & Highlights
---
So, if the Leafs can't and won't let July 1 pass and Friedman's report suggests Matthews has already made up his mind on that front and the answer is no, what's left?
The potential that the Leafs could get nothing out of a Matthews departure is the absolute worst thing that could happen to the franchise. It's probably why Dubas hinted that he was willing to use the Matthew Tkachuk trade as an example of what a calculated blockbuster could look like if the organization chose to make one. Was he talking about Matthews? Did Dubas already know that Matthews wasn't prepared to commit before the season started? Or, was he talking about someone like William Nylander and this Matthews thing is a new development that came about as a result of Dubas moving on?
Either way, if Matthews won't offer the team any guarantee that he'll be part of the long-term future or that they can maximize the return they'll get for him in a deal, they'll have no choice but to trade him while they have the flexibility to do so. That means a deal that would happen over the course of the next 40 days.