In this edition of Toronto Maple Leafs News & Rumors, I'll share recent insight about the Ilya Mikheyev contract signing. I'll also share thoughts from an interview yesterday with Maple Leafs general manager Kyle Dubas who spoke about some of his team's problems he was trying to overcome by signing the specific players he did this offseason.
Related: Maple Leafs' Auston Matthews Is Undergoing a Transformation
Finally, I offer insights about why it might be easier to root this iteration of the Maple Leafs roster than those of the recent past.
Item One: Does Travis Dermott Owe Ilya Mikheyev a Thank You?
One insight that emerged from the recent signing of Ilya Mikheyev was that he had eased off on the financial aspects of his contract demands – he actually took less money – so that the Maple Leafs could avoid bumping over the upper limits of the NHL's salary-cap structure. Specifically, Mikheyev's agent Dan Milstein reported that his client accepted a smaller contract than he and the team had originally agreed upon so that the Maple Leafs would have an easier time staying under the cap.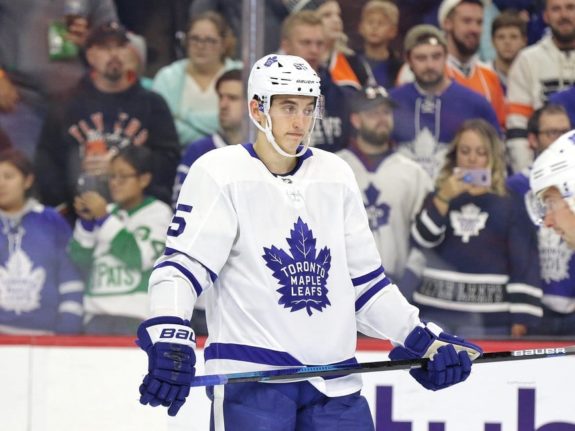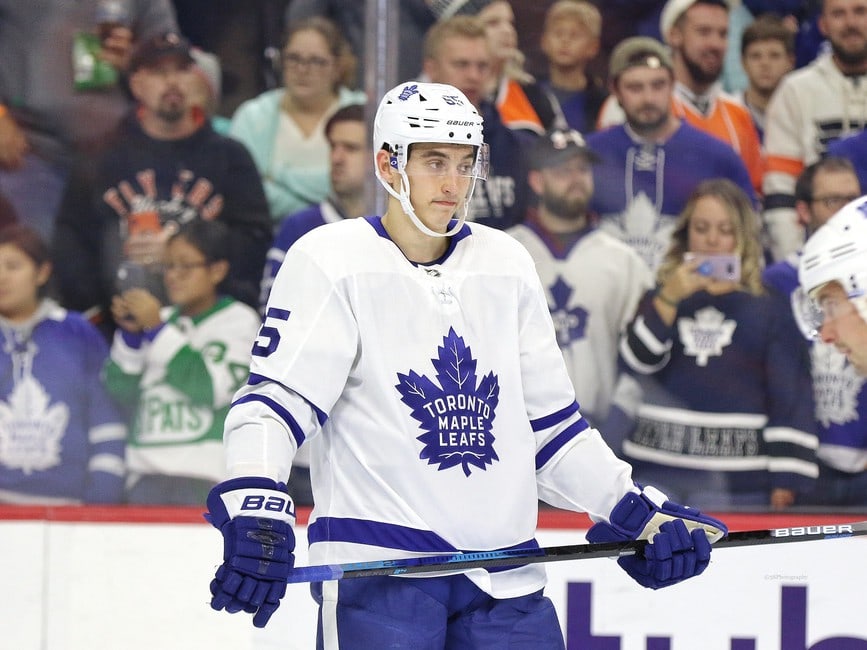 In an article yesterday By Luke Fox, Milstein maintained that both sides worked hard to have Mickey (the young Russian's nickname with other Maple Leafs players) sign a two-year contract that would both offer him and his family certainty in uncertain times and give the Maple Leafs good value during Mikheyev's restricted free agent years. Mikheyev, who's training in Russia, stayed up through the night to finalize the paperwork of that contract.
Milstein admitted that Mikheyev's "first season didn't go as well as planned, due to the injury, but it was never a question of whether he was coming back or not."
According to Fox, Milstein also reported that the recent $1.645 million contract his client signed was done to help the team. The Maple Leafs obviously need to stay under the NHL's imposed salary cap; and, to help the organization do so, Milstein reported that Mikheyev intentionally backed off his financial target. Milstein also reported that, prior to the arbitration offers, both the team and the player had agreed to an amount higher than what Mikheyev eventually signed for.
Specifically, Milstein explained, "Ilya decided to step off a little bit from an already agreed number to help the team fit under the cap. For Ilya, it was less about the money, but more about the role in the organization. He wishes to win the Stanley Cup. It's been a lifelong dream."
Related: NHL Rumors: Canadiens, Wild, Avalanche, Canucks, More
Now the question is where Mikheyev fits in the lineup. However, with both Kasperi Kapanen and Andreas Johnsson being traded, Mikheyev is expected to get more opportunity to find a regular role. I believe the team expects him to break into the top six and will at least give him an opportunity to do so.
Item Two: Dubas Wants a Group That Acts Rather than Reacts
During an interview yesterday, the Maple Leafs general manager outlined some reasons he opted for the specific players he signed during this offseason's free agency.
According to Dubas, "What we found with our team last year, and even going back to 2015-16 and 2016-17 — when we made the playoffs for the first time — is that we wait. We wait for the other team to kind of dictate the terms to us, especially at key moments."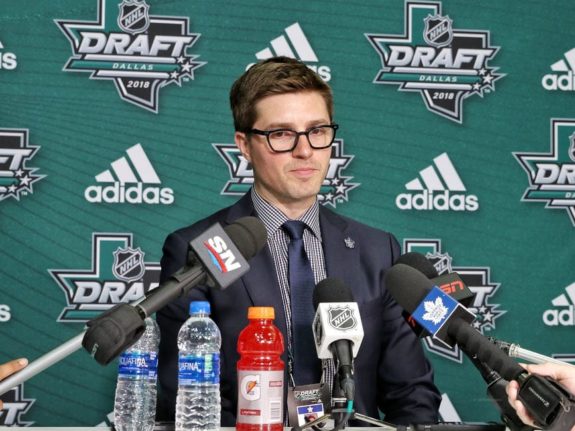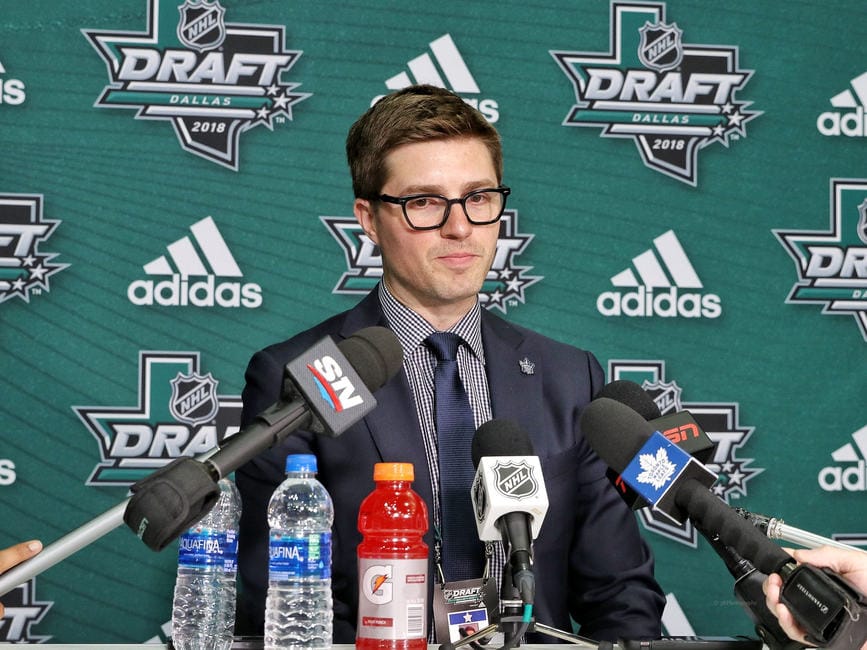 Dubas offered a specific example of how this tendency hurt his team's play, "Just to use this year as an example, whether it was Game 1 against Columbus or Game 5 against Columbus, we've just felt that we sat back a bit too much and we didn't really dictate play. We waited for Columbus to strike first, and we were on our heels and had to react."
Item Three: Finding Players Who Are Urgent
Often when I'm watching hockey broadcasts, I hear commentators suggest that a team has to play with more "urgency." I get it. Following up on Dubas' interview and looking at the players he brought in, it's easy to understand why they might feel urgent. For example, Jason Spezza, Joe Thornton, and Wayne Simmonds have not yet won Stanley Cups.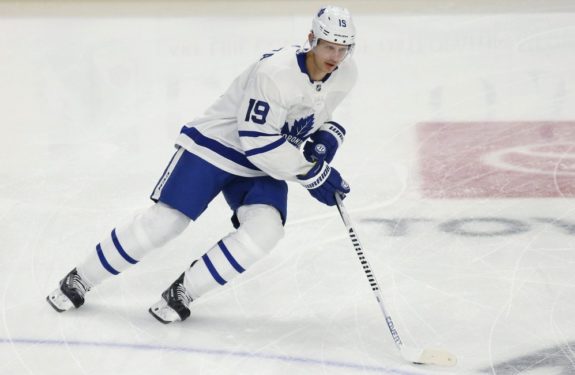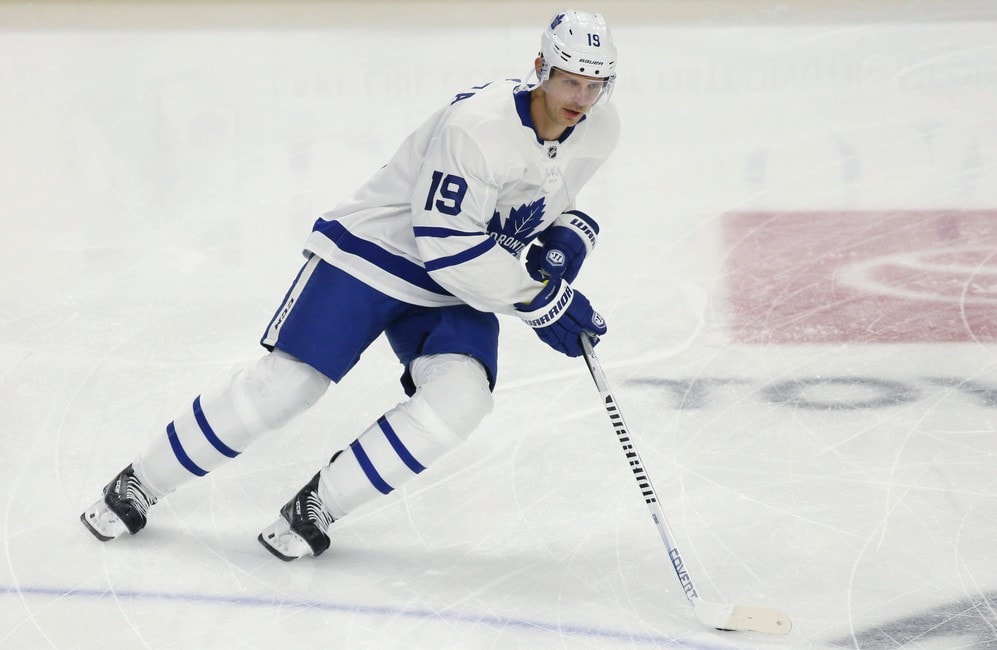 Even, as noted above, Mikheyev stated that his lifelong dream was to win the Stanley Cup and that motivated him to sign with the Maple Leafs for a lesser amount. If this is true, and there's no reason to doubt it, imagine then what it's like for these aging, experienced NHL stars. They've had all sorts of success, but no Cup. In addition, they too were willing to take a pay reduction to engage that dream with this Maple Leafs' team.
Related: Legends Behind Saskatoon Blades' Retired Jersey Numbers
Thornton and Spezza, and to a smaller extent Simmonds, were willing to take exceedingly team-friendly contracts to engage that opportunity. Given their ages, they absolutely must approach this season with a sense of urgency.
Even young Jimmy Vesey has lots to prove this season. Once thought to be an up-and-coming superstar, now he's fighting to prove he has NHL value. So, as a group, fans should expect that these players probably will be proactive rather than reactive simply because they're playing with great urgency. I believe Dubas when he said he had this fact on is mind when he signed these players.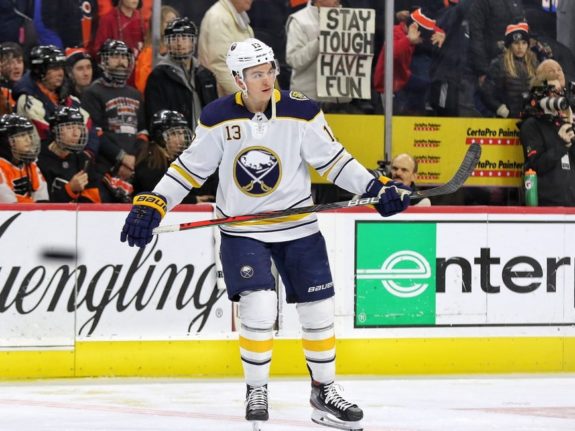 He desired a team that would take the action to the other team rather than waiting for the other team to set the tone of the game. He's likely to have such a group. As well, given the failures of the elite core of stars the team has, we might actually see a focused and determined group of Maple Leafs players who are carrying a chip on their shoulder. That has to help the group play with a bit more urgency, which would likely translate into a more proactive style.
What's Next for the Maple Leafs?
There's something about this group of players that, for me at least, makes them easier to root for than Maple Leafs teams of the recent past. I especially like the idea of older players who haven't yet won a Stanley Cup coming together as part of their quest for that Cup.
Not only does that stir up the hockey fan in me, it also reminds me how common a movie trope this storyline is. (By the way, a trope is a recurring literary theme that motivates the action of creative works like movies or books.)
Related: 7 Thoughts on the Maple Leafs' Thornton Deal
For example, the story of Spezza, Thornton, Simmonds, Vesey, and others coming together to overcome an obstacle (the Stanley Cup or personal vindication) is the same theme that's found in the Bruce Willis, Helen Mirren, Richard Dreyfuss, Morgan Freeman, John Malkovich movie RED, which is an acronym that stands for (Retired, Extremely, Dangerous).
In other words, as humans we all love these kinds of story. If I'm right, I have a feeling Maple Leafs fans will share my enthusiasm for this particular group of players.
---
---