It seems like the Ottawa Senators can't stay out of the NHL news cycle as of late. What started at the draft with two of the top five picks, trading for goaltender Matt Murray, and a handful of free-agent acquisitions that included the likes of Evgenii Dadonov, has turned into a fairly optimistic outlook for the Sens' future. The trend continued this week, as we saw more key signings.
Item One: Senators Sign Connor Brown
In a last-minute effort to avoid going to arbitration, the Sens locked up Connor Brown to a three-year deal worth $10.8 million, at a $3.6 million AAV. Brown was happy to get the deal done before the scheduled meeting on Thursday and can now look to be a part of the Sens' future for the next three seasons.
The structure of the deal has Brown making $2.8 million for the upcoming season and then reaching $4 million for the final two years of the contract. In 71 games last season for the Senators, he recorded 16 goals and a total of 43 points. He is a player who has proven to score 20 goals in the league before, and with him getting lots of minutes in the future, who's to say he can't do it again throughout the tenure of his contract.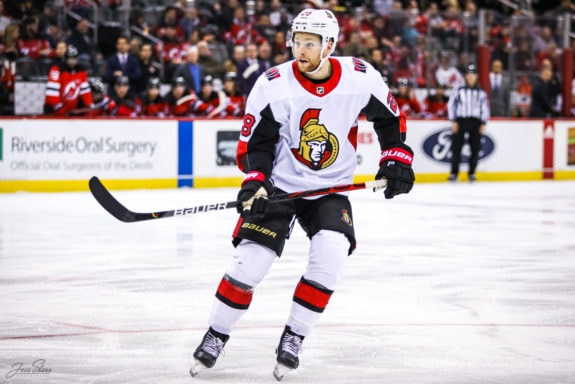 The deal has Brown right where he should be. It's not an overly long contract, but it gives him enough security moving forward. For what Brown brings to the team, the Sens will get great value. At just 26 years old, he is considered a veteran presence on this team, and there's going to be a lot of youth injected into this lineup next season and in the following years. In an interview with TSN, Brown said, "I believe in what we're doing in Ottawa. I think there's nice pieces, and I'm a good fit there."
Item Two: J.C. Beaudin Signs One-Year Deal
A one-year, two-way deal was signed when depth forward J.C. Beaudin agreed to terms on Monday. The 23-year-old played 22 games with the Senators last season and recorded just one point. In a year that saw Beaudin hit the ice just 35 times between the AHL and NHL due to injury, head coach D.J. Smith still finds value in him.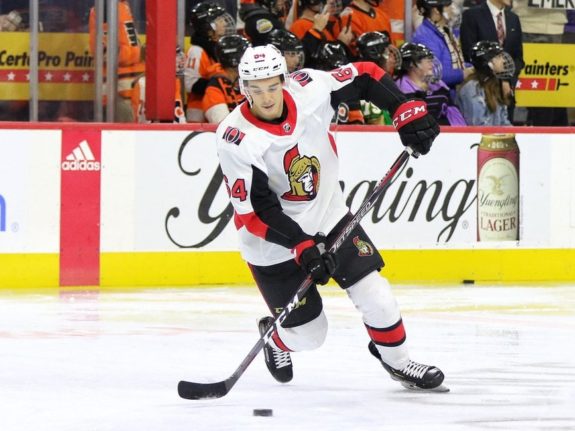 Beaudin remains nothing more than a good depth player for the Sens. The coaching staff at both levels in the organization have said that Beaudin has left them with good impressions and has earned every bit of ice time for the big club in Ottawa. Depending on many different aspects (injuries, overall play, etc…), Beaudin will see most of his time spent in Belleville, but it won't be a shock if he gets the call up a handful of times.
Item Three: Joey Daccord Signs Three-Year Contract
Goaltender Joey Daccord signed a three-year deal with Ottawa last Saturday, which comes in at a cap hit of $800,000 per year and gives him some security. The 24-year-old had spent most of last season with Belleville in the AHL. In 24 games, he posted a 2.61 goals against average (GAA) and a .915 save percentage (SV%). Before reaching Belleville, though, he spent time with the Brampton Beast of the ECHL and posted a 2.85 GAA and .901 SV% in 12 games.
Related: Senators' 3 Worst Contracts Ever
From just analyzing those numbers, it would suggest that Daccord improved his play with harder competition. We can't look too much into that but, general manager Pierre Dorion has been very pleased with his development so far. Daccord was drafted 199th overall by the Sens in 2015, and we might see him with the big club, eventually. Murray is poised to be the starter for at least the next four seasons, but the backup position might have an opening down the road.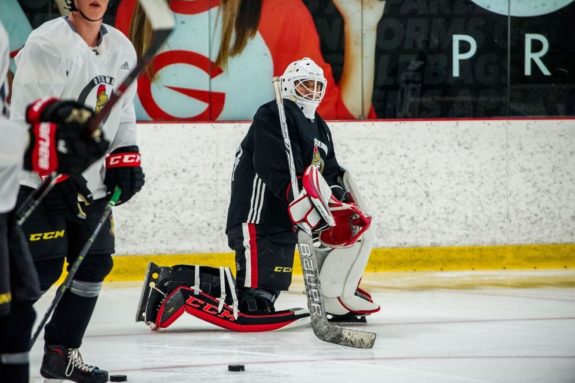 Anders Nilsson will probably be behind Murray this season, but he'll become a UFA at season's end. Where does that put Daccord on the depth chart? He joins guys like Kevin Mandolese, Marcus Hogberg, and Filip Gustavsson who will also be eyeing down a spot on the NHL roster. While Mandolese is just 20, Gustavsson and Hogberg are much older but will become RFAs at the end of next season. Does this three-year deal put Daccord ahead of those two now? Only time will tell, but this is a good sign for the young goaltender.
Item Four: Rudolfs Balcers Loaned to Stavanger
The 23-year-old Latvian native signed a one-year, two-way deal last Saturday and then quickly joined the Stavanger Oilers of the Norwegian League. The contract will pay him $750,000 if he makes the NHL roster and only $70,000 if he plays in Belleville. Balcers was a restricted free agent and had always planned to play overseas this offseason but wanted to do so only when he had a new contract signed.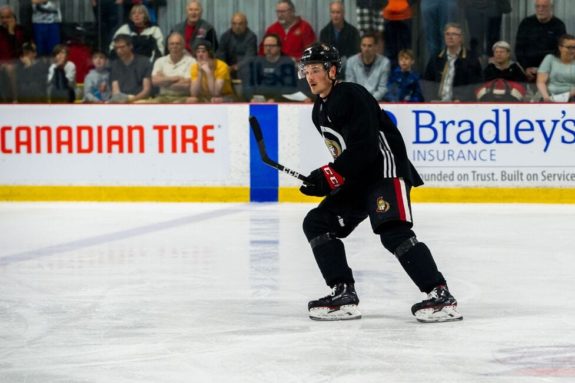 Balcers has only played 51 games with the Senators and will continue to be a depth piece moving forward. The Senators now have a total of seven players playing overseas and training until the NHL begins its new season. Balcers added on the team website that "Stavanger is like home, and I have trained with the team for several months. As long as a new season with the Senators is on the way, I'll be here." He recorded one goal and two assists in his first game with the team on Thursday.
What's Next for the Senators?
With a majority of the offseason moves completed, we most likely won't see any big news closer to the season starting. However, the Senators still have to get deals done with RFAs Chris Tierney, Filip Chlapik, and Christian Jaros. The Sens also released the numbers each new player will wear for next season, including the spelling on Tim Stuetzle's.
---
---