Although the level of competition is not the highest, the Toronto Maple Leafs have been playing well lately. They've won three of their last four games, with one of them coming against the Chicago Blackhawks.
Today, in a quick back-to-back turnaround, they will look to extend their record. In last night's win over the Montreal Canadiens, the team looked confident and was able to come roaring back to score five goals in a row after the Canadiens scored first.
Related: Ryan O'Reilly's Season So Far Means Nothing for Maple Leafs
---
Latest News & Highlights
---
Michael Bunting scored two goals, and defenseman Rasmus Sandin contributed two assists. The team also seemed energized by the addition of two newcomers in Ryan O'Reilly and Noel Acciari. O'Reilly registered his first Maple Leafs' point with an assist after being brought in via trade with the St. Louis Blues just the day before.
In this edition of Maple Leafs' News & Rumors, I'll take a look at some of the news emerging from the trade as well as the play of Pierre Engvall, who remains with the club. I for one am pleased that general manager Kyle Dubas was able to reshape the team without dumping any of the roster players – at least so far.
Item One: Financial Gymnastics Has Become Routine
Dubas' financial team is nothing if not creative. They were able to put together a deal to acquire O'Reilly and Acciari while effectively managing the Maple Leafs' complex salary cap situation. The fact that he was able to do so with a combined cap hit of just $3.125 million speaks to his ability to make savvy financial moves.
However, both O'Reilly and Acciari are on expiring contracts, which means their long-term impact on the team remains to be seen. It's possible they could leave as unrestricted free agents at the end of the season; and, they might well do so. But that's a question for another time. Right now, the focus is on building a team that could win during the postseason.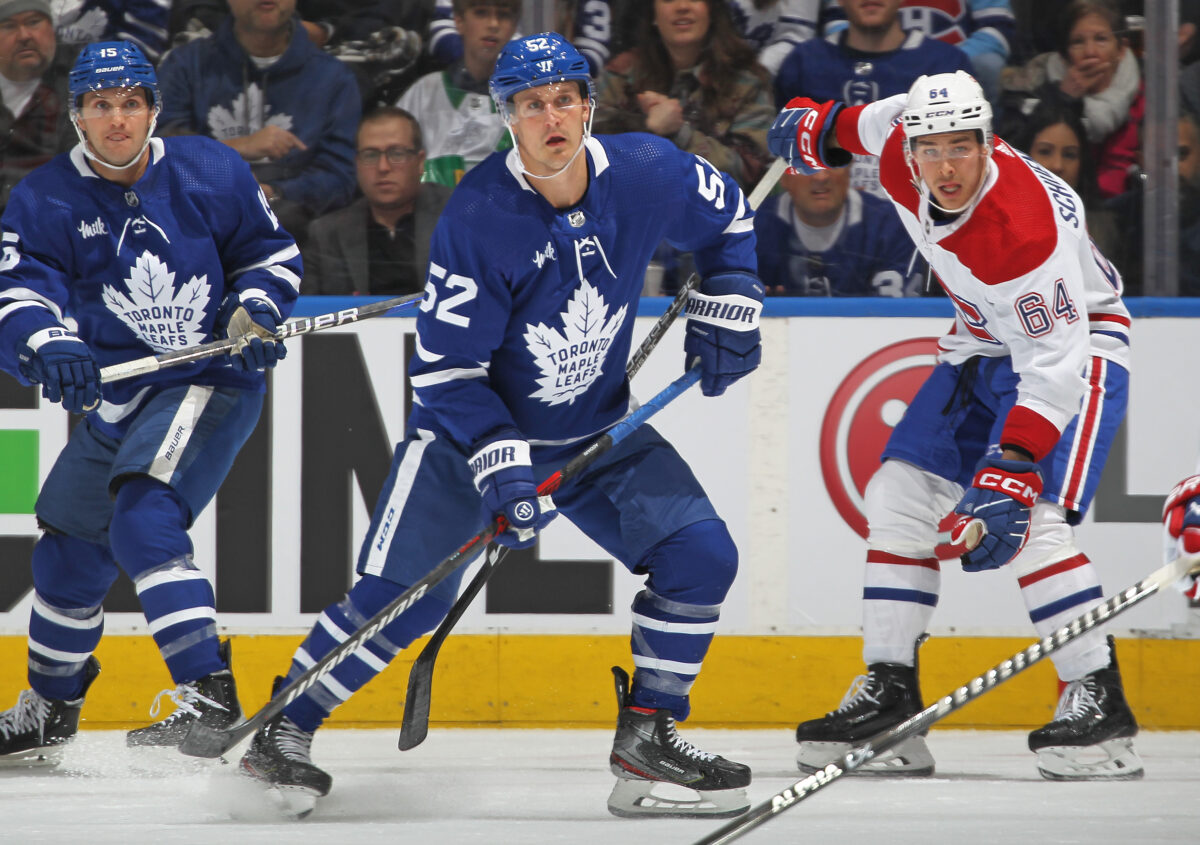 Despite this uncertainty, I give Dubas credit for his ability to navigate the salary cap and make decisions that benefit the team in the short term. It's important that most teams work to balance the desire for immediate success with the idea of building future success. However, given the Maple Leafs' recent history of postseason failure, that's probably less true when it comes to this particular franchise.
Item Two: Extending O'Reilly or Not?
It's not uncommon for teams to acquire a player on an expiring contract and then sign that same player to an extension quickly thereafter. That's what happened with Bo Horvat and the New York Islanders earlier this season. 
Related: Former Devil Jamie Langenbrunner: Where is He Now?
However, it appears the Maple Leafs are taking a wait-and-see approach with O'Reilly. According to Dubas, there have been no discussions about an extension for him and there probably won't be this regular season. There are so many pucks in the air that the team plans to assess his fit with the team before considering any potential extension. 
Given the Maple Leafs' current salary cap situation, it will be tough to keep O'Reilly beyond this season without freeing up significant cap space. Right now, the Maple Leafs have over $72.6 million committed to just 12 players for next season, according to CapFriendly. This leaves little room to sign O'Reilly to a new contract without making significant roster moves or dumping salary elsewhere.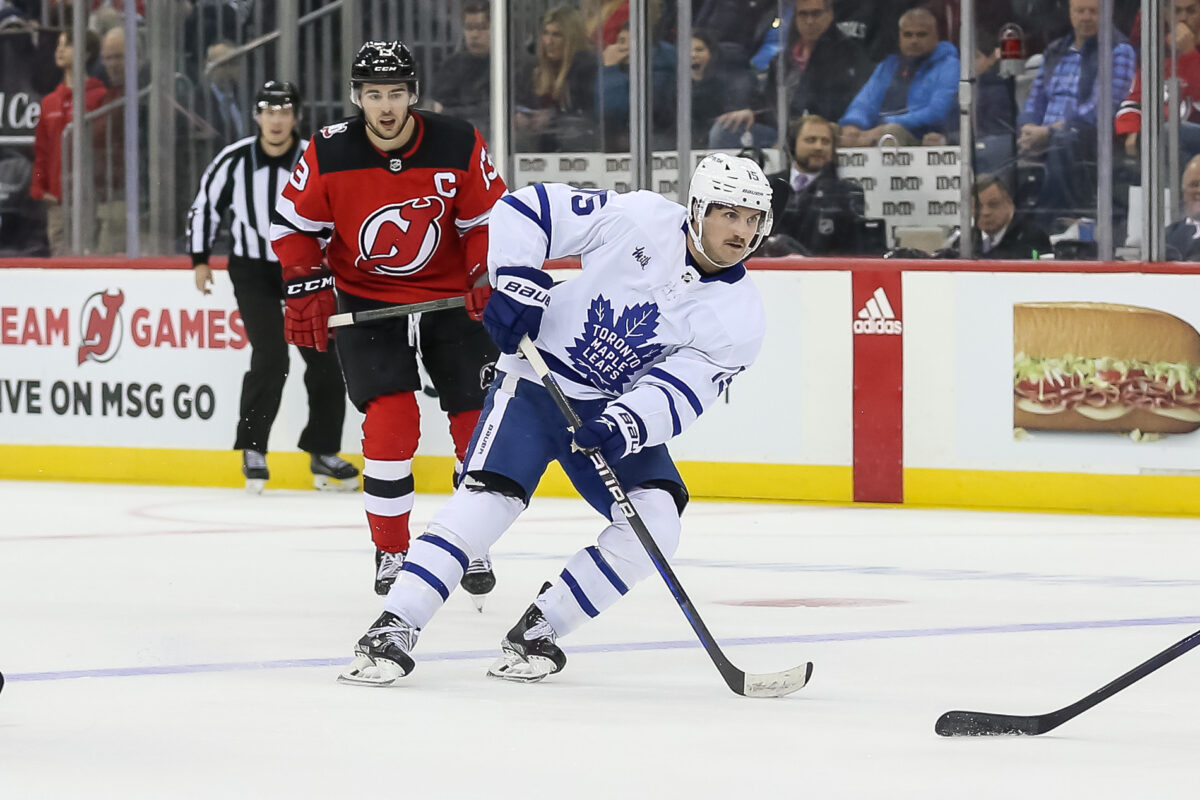 It's no surprise that the Maple Leafs will wait until the end of the 2022-23 season (including the playoffs) to figure out O'Reilly's future with the team. There are a ton of financial implications for any potential contract extension.
Item Three: Pierre Engvall Is Starting to Heat Up
Against the Blackhawks earlier this week, Maple Leafs' head coach Sheldon Keefe united Calle Jarnkrok, Pierre Engvall, and David Kampf on a line. The trio did not have a good game. However, Keefe kept them together last night and it was a totally different story. They played well.
Related: Maple Leafs Commentary: Engvall's Signing. What Does It Mean?
Engvall was particularly strong on the puck all night. He also scored the game-winning goal in the latter half of the second period on an impressive solo effort. He used his strong forecheck to create chaos behind the Canadiens' net; then, he intercepted an errant pass; and, finally, fired a shot that slowly trickled through Jake Allen's five-hole. 
The goal was Engvall's 12th of the season and puts him within three goals of his personal best of 15 that he scored last season. He also added an assist on Kampf's goal, giving him two points on the night. He finished the game with a plus-2 rating.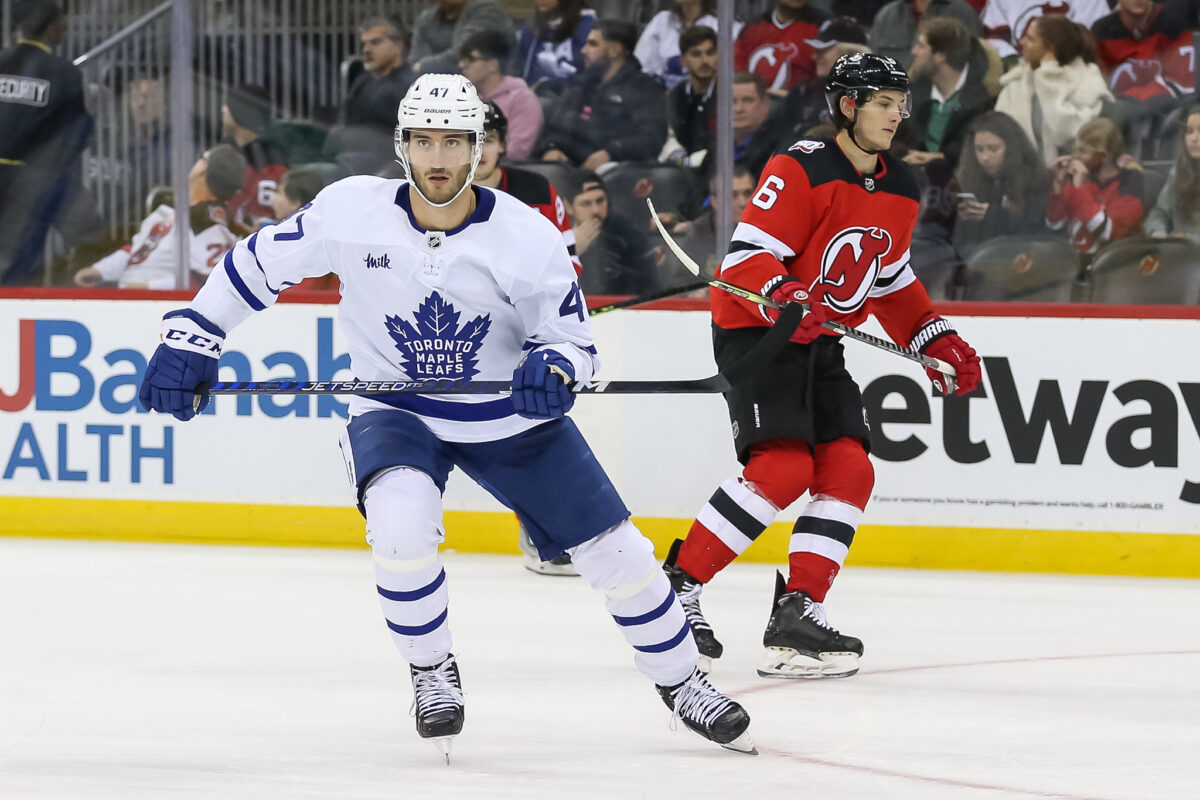 Engvall's on a hot streak. However, he might not match his career-high of 35 points from last season. Still, he's scored three goals and added an assist over his last six games. His production is a positive for the team's continued success. I keep waiting for Engvall to put it all together; and, while he shows signs, he hasn't quite done that yet.
What's Next for the Maple Leafs?
The Maple Leafs will have a different look when they play the Blackhawks today, although it's only a week since they played each other last. After last night's game, coach Keefe spoke optimistically about the team's added depth at center. 
Keefe noted that they already have lineup versatility that allows for experimentation and different strategies. It's easy to tell he's excited to try different combinations to see how his new players fit with the rest of the team. 
Related: Alexander Mogilny: The Great Russian Enigma
With the March 3 trade deadline approaching, there are rumors the Maple Leafs might continue to add players. However, if a trade is to be made it would seem as if someone would have to move off the current roster. The question is, who might that be?
---
---