The Calgary Flames are looking to add in multiple areas at the 2023 Trade Deadline in order to help punch their ticket to the postseason and have a deep run, but acquiring players will come at a price. Some players will be more expensive than others, especially if the Flames are looking to acquire players with years left on their deals. This should not only cost them draft picks, but some prospects as well. We are going to take a look at three prospects the Flames shouldn't trade ahead of the deadline in order to get a deal done.
Dustin Wolf
Dustin Wolf is regarded as the best goaltending prospect not in the NHL right now and there is almost no player the team would trade him for, especially not to acquire a rental in this of all years. He continues to push the envelope and will soon force the hand of general manager Brad Treliving to make a move to give him a spot in the NHL. Wolf has put up incredible numbers in the American Hockey League (AHL) over the past two seasons and could arguably perform well in the NHL at this moment. The problem is Jacob Markstrom and Dan Vladar are under contract for at least two more seasons each.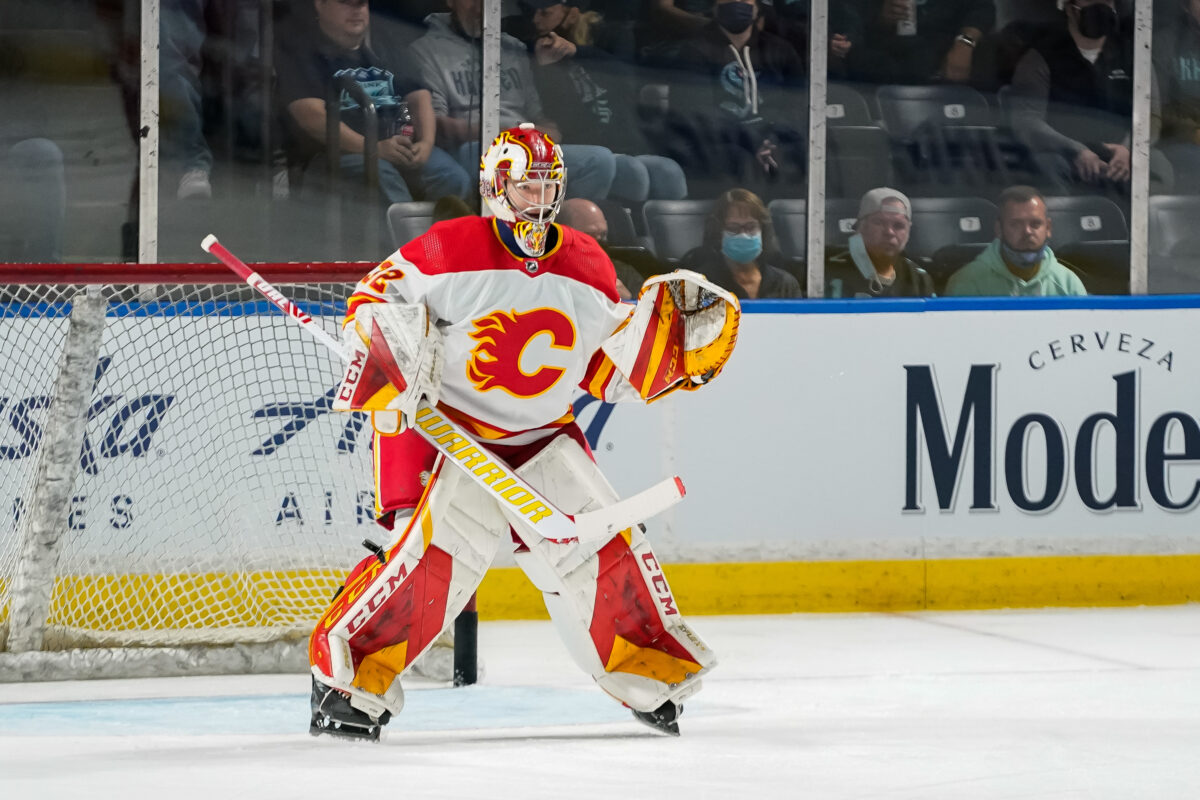 Wolf has posted a record of 62-16-5 with a 2.25 goals-against average (GAA), .927 save percentage (SV%), and four shutouts. Keep in mind the AHL is even harder to put up those numbers than the NHL in general. He appears to be the Flames' next franchise goaltender that would give them an amazing shot at consistently being a top team in the NHL for years to come, even if other areas of the team lack like they have this season. None of Markstrom, Vladar, or Wolf are going to be moved this season, but the offseason may see changes come with one of Markstrom or Vladar being traded.
Jakob Pelletier
Out of all the good prospects the Flames have in their organization, and more importantly in the AHL, Jakob Pelletier was the one that forced his way into the NHL and has stuck around. Though it took a while, he is now a member of the Flames and isn't going anywhere. The 21-year-old rookie started at the bottom once he got to the NHL and it isn't easy to win Darryl Sutter over. After a few games in the bottom-six, Pelletier has jumped up into the top-six and has stayed there. He seems to have found a home beside Nazem Kadri and Jonathan Huberdeau and has actually made them better (from "Jakob Pelletier scores his first career NHL goal in Flames rout of Sabres", Calgary Sun, Feb. 11, 2023).
Related: The Astronomical Declines of Flames' Huberdeau & Kadri
---
Latest News & Highlights
---
With the value Pelletier has brought since coming to the NHL and how good of a player he projects to be, there isn't a player the Flames would package their current and future top-six winger for. He also exploded onto the scene in the AHL, scoring goals and playing at a point-per-game pace immediately into his pro career. Pelletier's impact in the NHL this season could allow the Flames to focus on adding a bigger piece on defence than offence if his line's production continues. Since he has been very impactful and makes immediate impacts everywhere he goes, it shouldn't be a long wait until he's putting up a lot of points in the NHL as well for the Flames, which is why he isn't going anywhere.
Connor Zary
Connor Zary is the most tradeable prospect of the three mentioned here, but that doesn't mean he should be traded. After all, he's being compared here to the Flames' two untouchable prospects. He especially shouldn't be moved during his breakout season in the AHL where he's found his footing and shown real promise. Zary had a rough go last season when the former first-round pick of the Flames made the jump to pro and was a rookie in the AHL. His production wasn't elite like Pelletier's was and Zary only scored 13 goals and 25 points in 53 games.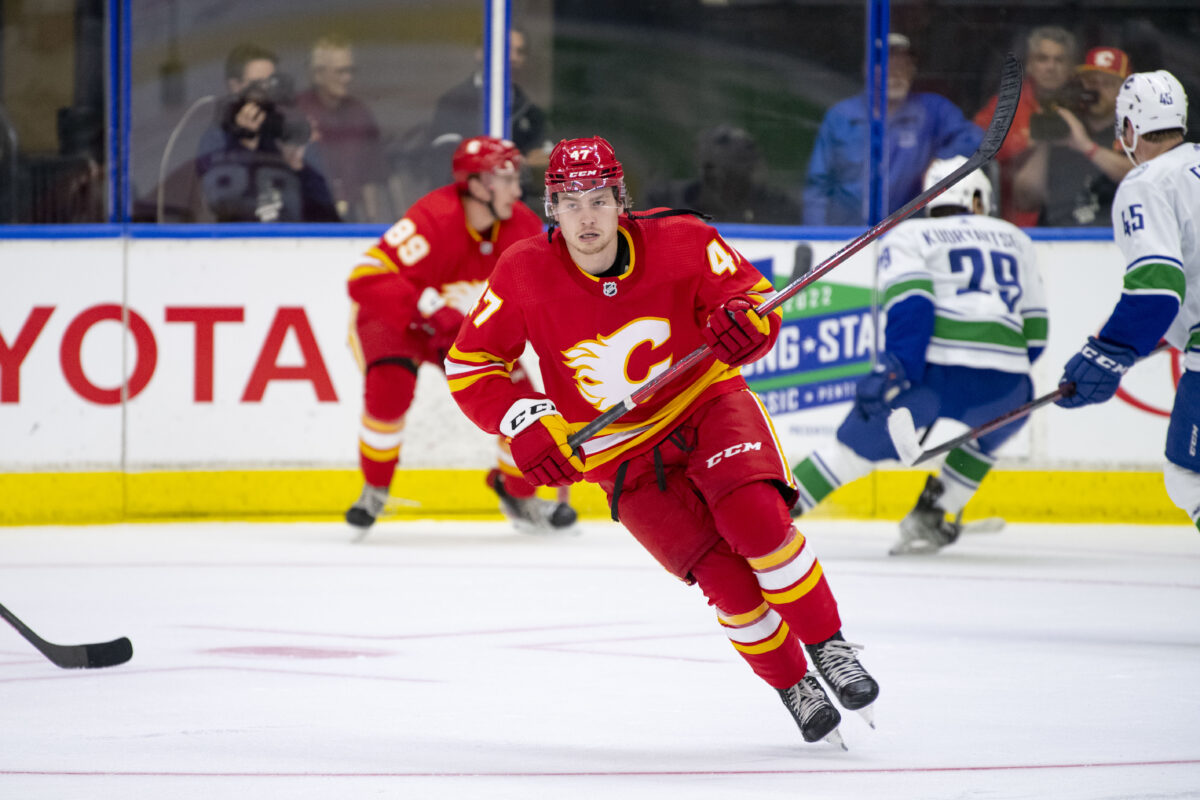 This season he has erased the memory of last season and has 14 goals and 45 points in 49 games, and is well on his way to likely making his NHL debut at some point next season. The Flames haven't exactly hit on a lot of their first-round picks over the past decade, so it's encouraging to see Zary take this step in his development and show he can be a potential second-line center down the line. Something the Flames don't need to give away is scoring, and since the 21-year-old has shown he can contribute offensively better than most of the other prospects in the organization, he must stick around so they can see how it plays out.
There isn't really a move that would entail the Flames giving up any of these three talented prospects this season unless Timo Meier – with a new contract – is involved. Even then the team could find a workaround. These three are the young core group of players the Flames will hope to build around in the future.