It has been growing more apparent the deeper the season goes that the Calgary Flames need a defensive upgrade at the 2023 Trade Deadline. The main concern has been adding a top-six winger who can help with scoring, but defence has been sorely lacking as well and has flown under the radar due to poor goaltending by Jacob Markstrom.
There's little doubt that the Flames will acquire a top-six winger at the deadline, but need to also arguably add a top-four defenceman as well. There are a number of solid choices for them to look at, some with big price tags and some with smaller ones. Something has to be done to improve this team as they have been mediocre all season and are at risk of missing the playoffs in the first season of their new regime. There are five defencemen in particular the Flames should at least check in on this season that we'll look at here.
Jakob Chychrun
Jakob Chychrun is the prize almost any team would want if he didn't cost so much. Since he has seemingly been available for trade for well over a year now and no trade has been pulled off, the value will start to eventually drop. The price of a first-round pick, a first-round pick equivalent, and a second-round pick is worth it for his extremely attractive cap hit ($4.6 million average annual value through 2024-25) and offensive capabilities coupled with his size and strength if there were no health risks.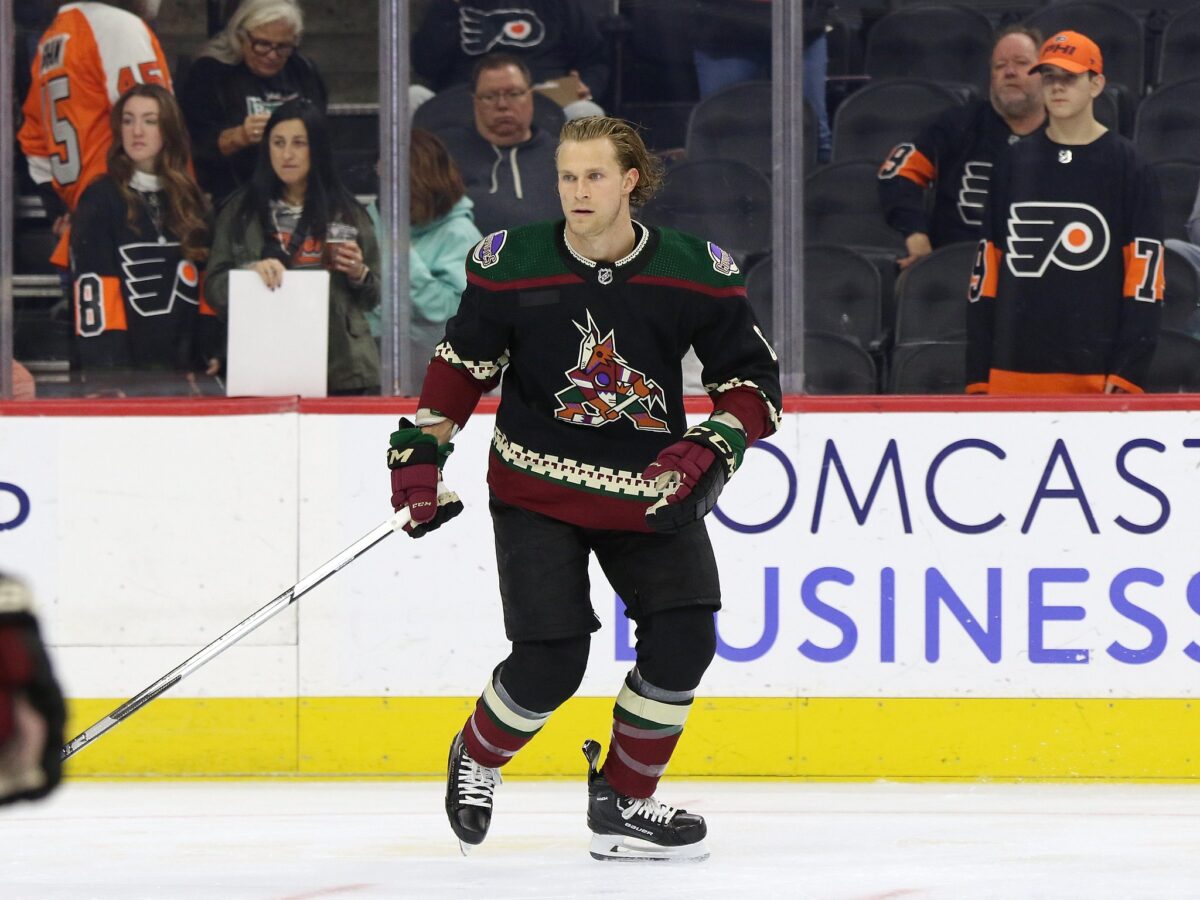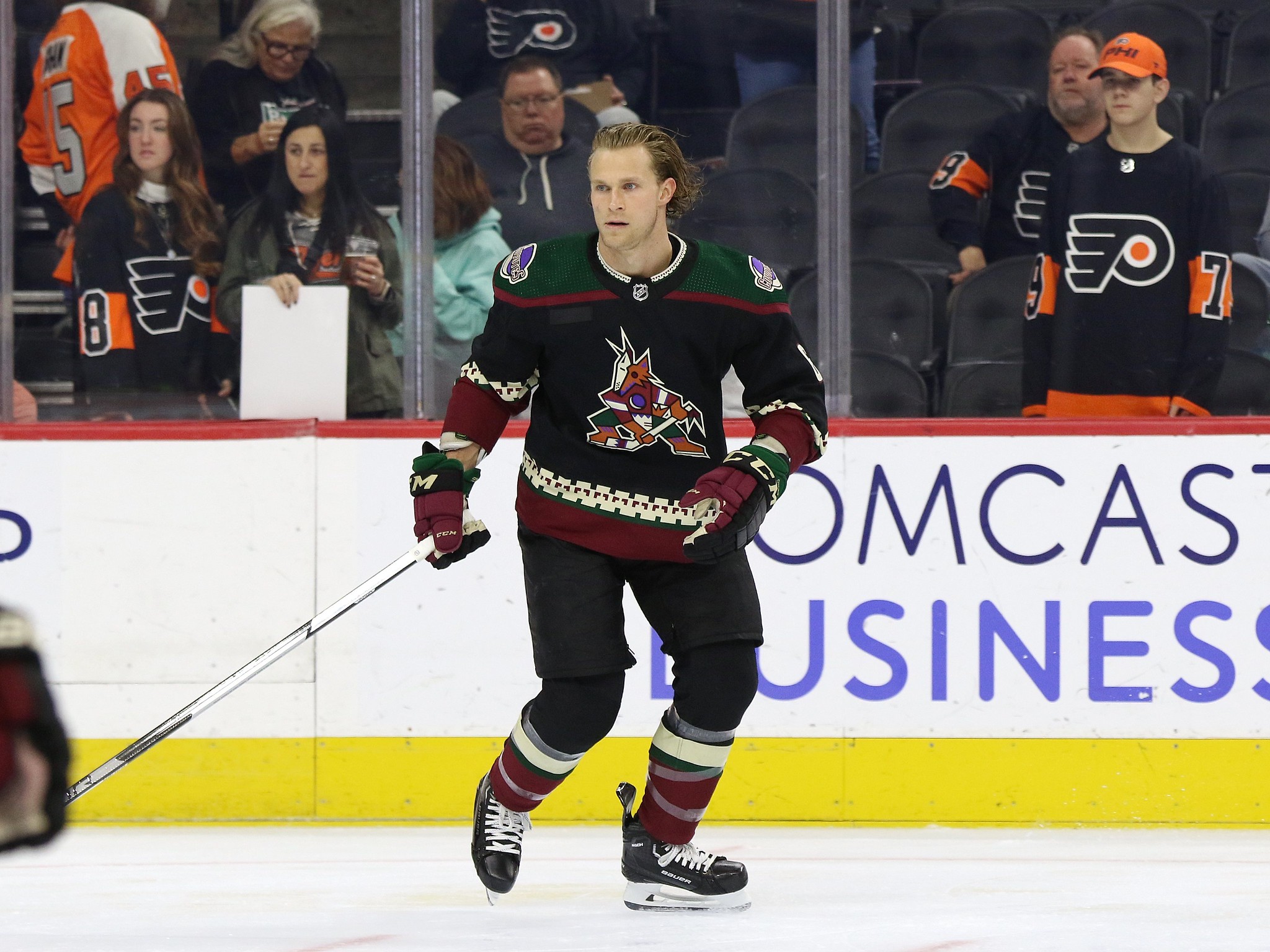 Chychrun isn't the best defensively and sometimes makes poor judgements at the offensive blue line, but his offence is that of a number-one defenceman who can run a power play. The Flames not only need scoring, they need an improved power play as well. If he were to play a full 82 games this season, he would be on pace for 16 goals and 63 points. He would easily be able to fit under the cap with the Flames for two more seasons and give them a much better defensive core over that time. He is the best viable option for the back end that would help the offence as a whole that doesn't appear to be getting better as the season goes on. As Chychrun is being held out of the lineup until a trade is pulled off, the Arizona Coyotes may be motivated to take a little less of a return if Calgary were to offer up a good trade.
Vladislav Gavrikov
Vladislav Gavrikov has a high price attached to him for being a certain rental. He has already made it clear that he will test free agency no matter what team he plays for to finish the 2022-23 season. Chris Johnston reported, "I think there's still some 'sticker shock' on the price because the Blue Jackets are sticking, at least to this point, to a three-draft pick kind of return: a first, a third and a fourth at least one team was told this week."
Related: Flames Should Trade Kylington at the Deadline or This Summer
---
Latest News & Highlights
---
Though the Flames would be paying that for a true defensive top-four defenceman who could cost as little as $1.4 million against the cap at 50 percent retained, they would be making this addition knowing that they are currently a bubble team and they would have no shot at re-signing Gavrikov before free agency. His style of play would surely help in the defensive zone and leave room for the team to also get a forward, but giving up three draft picks means the Flames would also have to dip into next year's draft picks in the hope they can make a deep playoff run this season.
Luke Schenn
The Flames are one of the frontrunners for Luke Schenn this season and it makes a lot of sense. Going back to the fact that they have just one more first-round pick to use from this year's draft, it will be difficult to acquire both a top-six forward and top-four defenceman that cost at least a first-rounder each. If the Flames have more traction with a forward who can score, they can settle for someone a little cheaper and available like Schenn.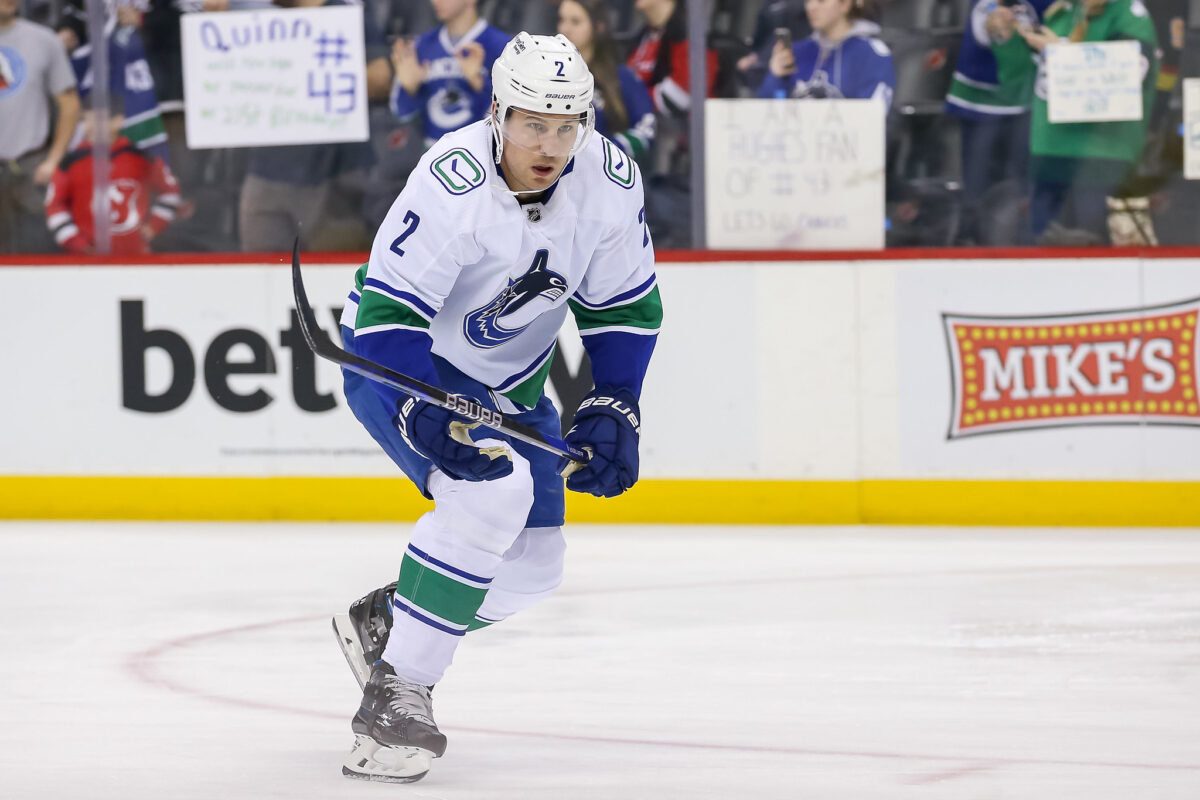 If the Flames want to get tougher and harder to play against, Schenn is the defenceman to help them achieve that. Elliotte Friedman spoke on 32 Thoughts: The Podcast about the connection saying that, "I also wonder if Calgary would be in on Schenn. He's Darryl Sutter's kind of guy."
The depth on defence has lacked this season with Oliver Kylington missing the entire season to this point and Chris Tanev and Rasmus Andersson dealing with different injuries. Schenn, at the cost of a third-round pick or somewhere in that ballpark, is a major step up over Dennis Gilbert or Connor Mackey for a cap hit of $850,000 as well.
John Klingberg
John Klingberg won't cost a whole lot this season due to the lack of offensive production for most of the season. Fortunately for the Anaheim Ducks, his offensive numbers have picked up recently. The Ducks also have ample amount of cap space to retain 50 percent of his $7 million deal and he will likely cost a second- or third-round pick to acquire. The Flames don't have their third-rounder this season, but do next season.
You may also like:
If they were to target someone who has been less impactful this season like Klingberg for the back end, it would save them their first-round pick to use on a forward. Regardless, he is a strong power-play quarterback who could help get the top unit going despite just four of his 20 points coming on the man advantage this season. Seeing as he has very little offensive talent to work with on Anaheim, his stats and therefore his value has dropped to an ideal price for the Flames as a potential backup option.
Shayne Gostisbehere
Shayne Gostisbehere may not be someone directly on the Flames' radar, but he brings a lot of offence wherever he goes. He has had some of his most productive seasons as a member of the low-scoring Coyotes the past two seasons and is a top-four defenceman. He may not be the most defensively-gifted defender, but has made big improvements since being dealt from the Philadelphia Flyers.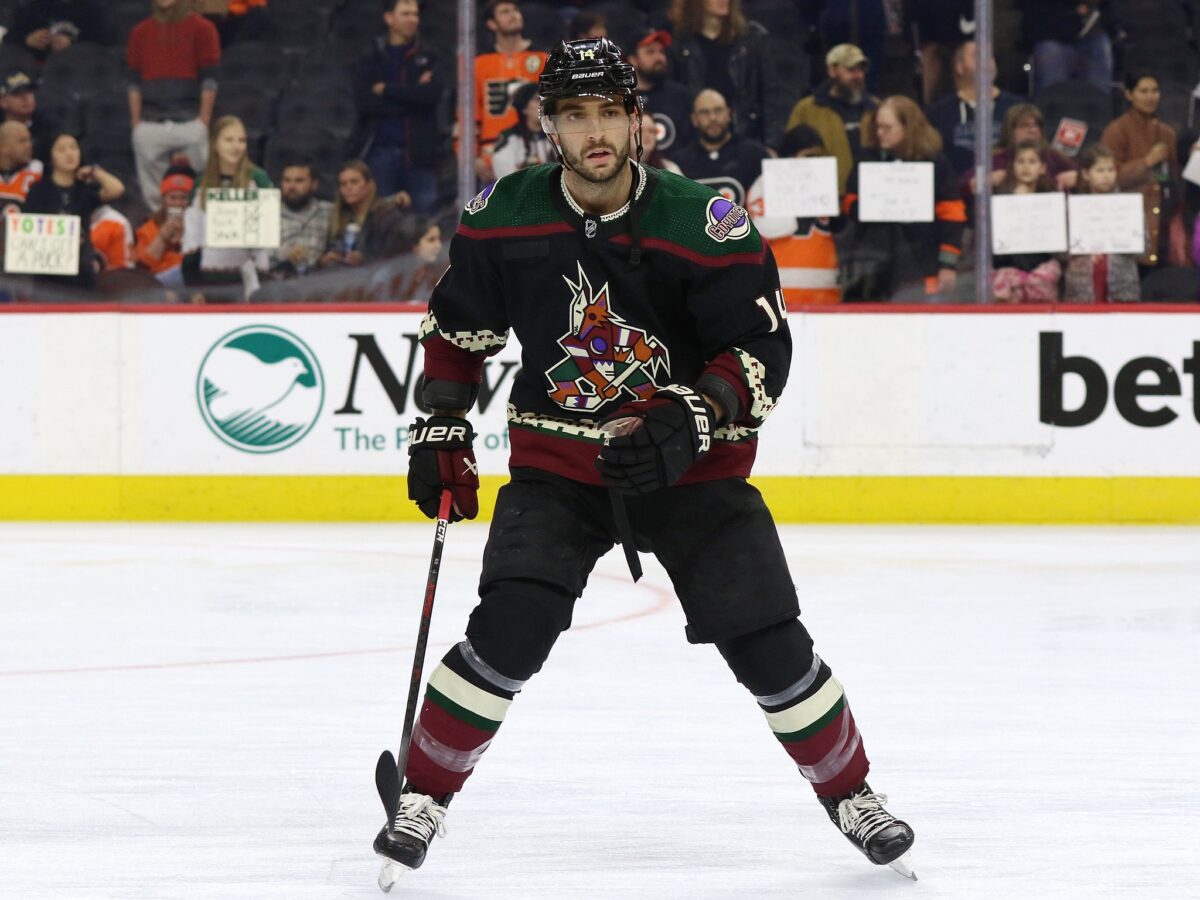 Gostisbehere's cap hit isn't horrible and can also be retained, plus he is the best defenceman from this group on the man advantage. Ten of his 29 points this season have come on the power play and he is a great puck-mover. He also isn't afraid of getting in front of shots to block them as he tallied over 100 last season and was on his way to doing it again if he hadn't got injured. Like Chychrun and Klingberg, Gostisbehere is an option to add much-needed offence to the team and particularly from the back end. He may not cost the Flames a first-round pick to acquire either.
The Flames have choices this deadline depending on what they want to spend and how many teams they will be competing with for their prize. I would rank Schenn as the Flames' best option, followed by Chychrun, Klingberg, Gostisbehere, and Gavrikov based on price, impact, and everything else covered above. Let's hear your thoughts in the comments below.
---
---