The Montreal Canadiens' prolific young star Cole Caufield might have been on his way to hitting the 50-goal milestone this season. However, earlier in the week he was injured and will undergo shoulder surgery. Obviously, he was out of last night's lineup.
Related: 3 Best Trades in Senators History
Logically, that means the Canadiens should have been looking ahead toward April's NHL Draft Lottery to determine the order of selection for the first 16 picks. There's no logical reason for them to hope for an extended winning streak. Tanking should have been on the agenda.
---
---
The poorer the Canadiens' record at season's end, the better the chance the team will win the lottery and have the chance to choose Connor Bedard with the first pick in the 2023 NHL Draft. He's about as sure a first-pick as Auston Matthews was seven years ago in 2016.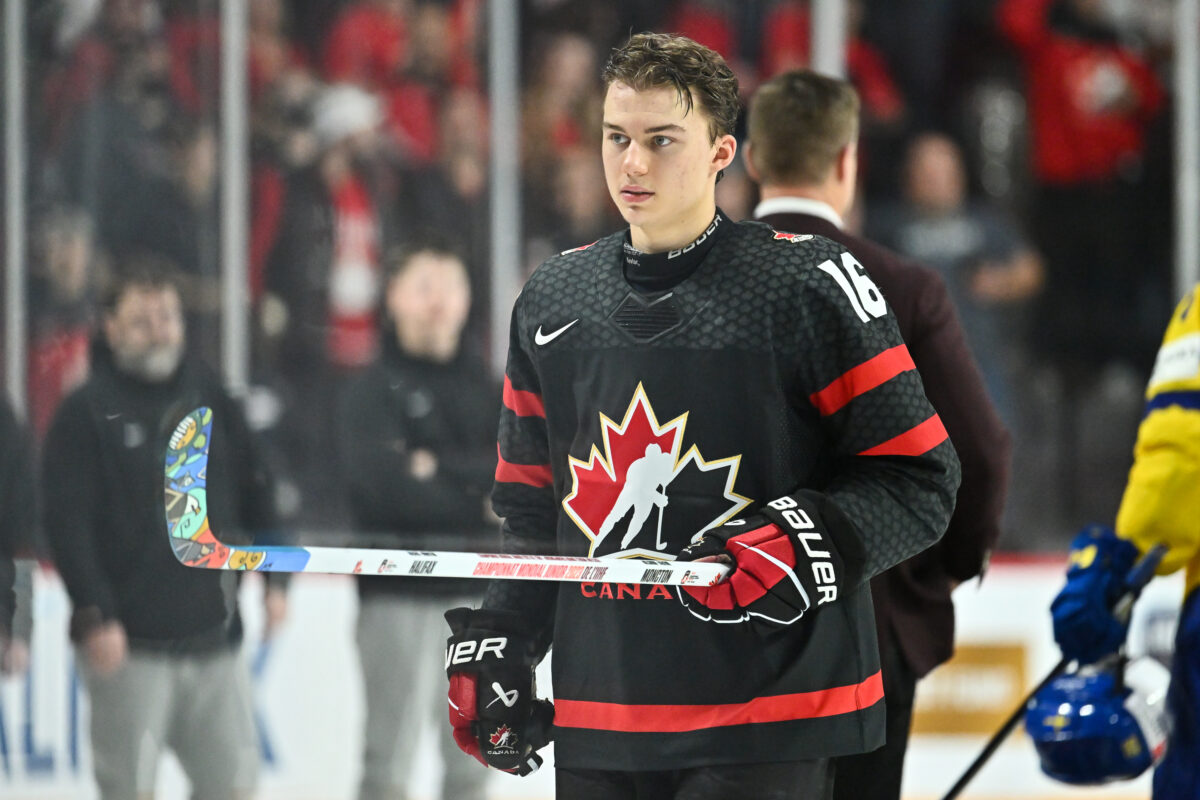 Well, things didn't go as planned for either this version of the Canadiens or for their opponents the Toronto Maple Leafs last night. Undermanned as they were, they're a proud bunch with a coach in Martin St. Louis who never says quit. They should have lost last night and had every reason to dial it in after a slow first-period start when they fell behind 2-0. But they didn't.
The Canadiens came roaring back, led by a goal by none other than Josh Anderson (again) to win the game 3-2 over the Maple Leafs in overtime. In fact, to my eyes, only a stellar game by goalie Ilya Samsonov kept the Maple Leafs in the game long enough to collect a single point for the overtime loss.
Item One: Why Do the Canadiens Consistently Beat the Maple Leafs?
The Canadiens were trailing after the first period but gained momentum and played a strong second period. Ironically, the middle frame has been the Maple Leafs' time to shine this season. In the end, after an entertaining back-and-forth third period that settled nothing, the Habs ultimately won the game in overtime. 
Related: David Savard: 5 Things to Know About the Canadiens Defenseman
---
Latest News & Highlights
---
The Maple Leafs took control of the game, as their head coach Sheldon Keefe noted they needed to, but they could not maintain it. The Canadiens Rem Pitlick, who had scored only two goals all season until last night's game, scored the winning goal in overtime.
The Canadiens have managed to beat the Maple Leafs twice this season. It seems odd because the Maple Leafs were ahead of them in the standings by 22 points; and, at least part of the Montreal organization is hoping to finish last and gain the best chance to choose Bedard with the draft's first pick. 
But the Maple Leafs lose games they should win. They've also been beaten twice by two other teams this season, the Arizona Coyotes and the Vegas Golden Knights. The Golden Knights are a strong-enough team, but the Coyotes and the Habs seem to have unexplained success against the Maple Leafs.
Item Two: Morgan Rielly and Timothy Liljegren Have a Thing Going
One thing Maple Leafs' fans have learned about the team's defensive pairings is that left-shot Morgan Rielly probably should not play with right-shot Conor Timmins. Both are offensively gifted but Rielly needs a steadier defender as his optimal partner. 
That's where Timothy Liljegren seems to fit the bill. Rielly and Liljegren have now been paired together for three straight games. It's working. The Maple Leafs' number one defenseman is a plus-3 with two assists in that three-game span. In his previous three games with other partners, especially with Timmins, he was a minus-5 and pointless.
Related: Maple Leafs New Defenseman Conor Timmins: What Now?
Fortunately, Liljegren's upper-body injury was not an issue. It seems he was taken out of the Winnipeg Jets game only as a precautionary measure. Liljegren was back on the ice and playing well for the Maple Leafs' last night.  
Item Three: Conor Timmins Still Is Looking Like a Steal
By the way, given that he's only played 57 NHL games and almost a third of them (16) this season with the Maple Leafs, Timmins is still looking like a steal of a deal. He had a beautiful assist to a wide-open Calle Jarnkrok last night for the team's second goal.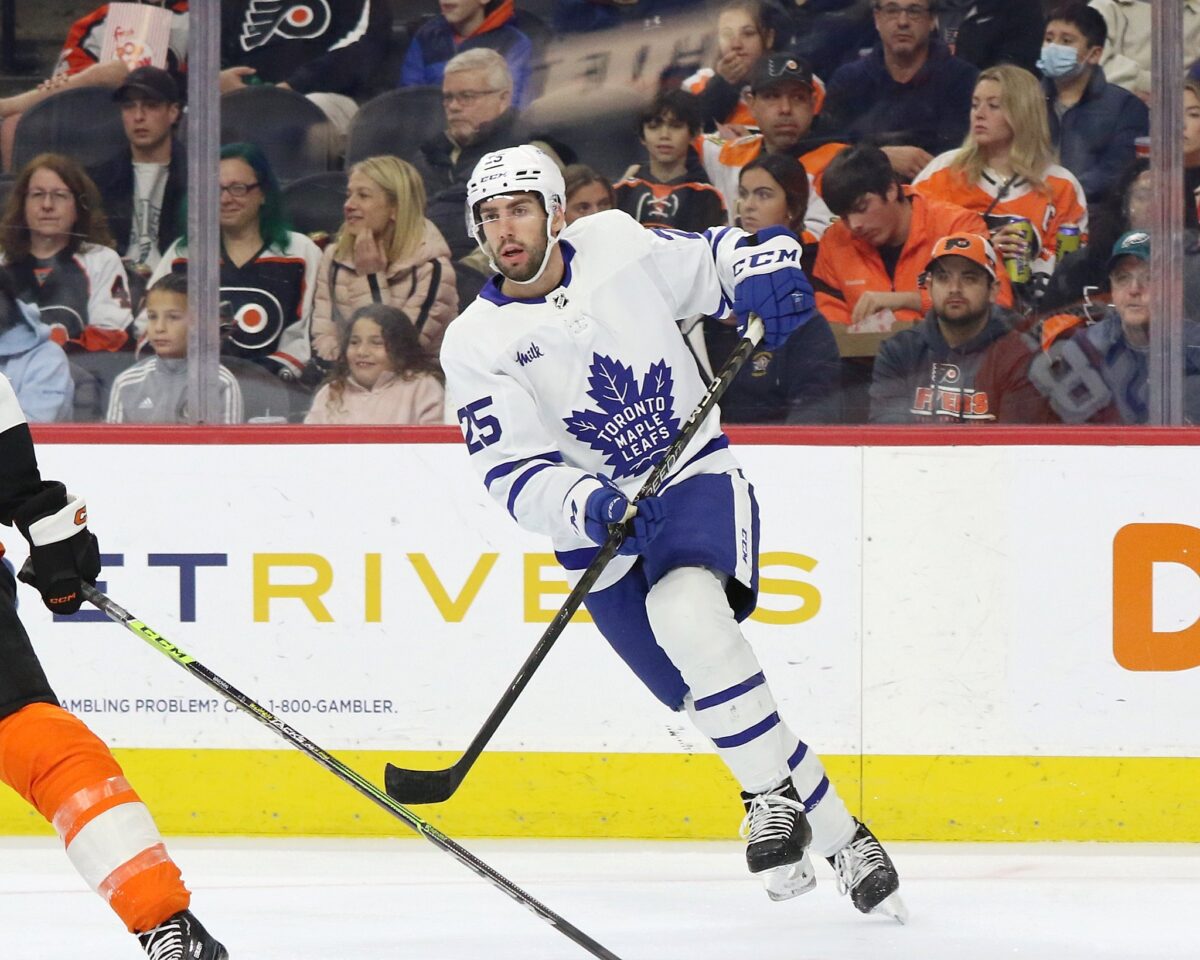 He was noticeable on the ice last night and has a goal and 11 assists (for 12 points) in his 16 games this season. Unless he's fooling everyone, he has a chance to develop into a good player.
Item Four: Erik Kallgren Has Picked Up His Game with the Marlies
In an interesting stat line, Erik Kallgren has now played an equal number of games with both the Maple Leafs and the American Hockey League (AHL) Toronto Marlies this season. 
Kallgren's stat line with the Maple Leafs in 2022-23 is 10 games, 562 minutes played, with 25 goals against. In those games, he has a record of 3-2-4, a goals-against average (GAA) of 2.67, and a save percentage (SV%) of .898. In 10 AHL games with the Marlies, he has been in the crease for 540 minutes played, with 31 goals against. In those games, he has a record of 4-3-1, a 3.45 GAA, and .870 SV%.
Related: Canadiens Strike Gold With Hiring of Marie-Philip Poulin
Statistically, Kallgren has played better in the NHL than he has in the AHL. He's had some difficulty at the AHL level, but he's recently played two games and won both of them in shootouts. Although his overall save percentage is only .870 in his 10 games, Kallgren's been making important saves at crucial moments of games with the Marlies. His performance has been improving.
Greg Moore, the Marlies' head coach, praised Kallgren for both his skills and his attitude. These attributes make him particularly strong in shootouts. Specifically, the Swedish goalie is patient, and his calm personality gives him an advantage in stress-filled situations.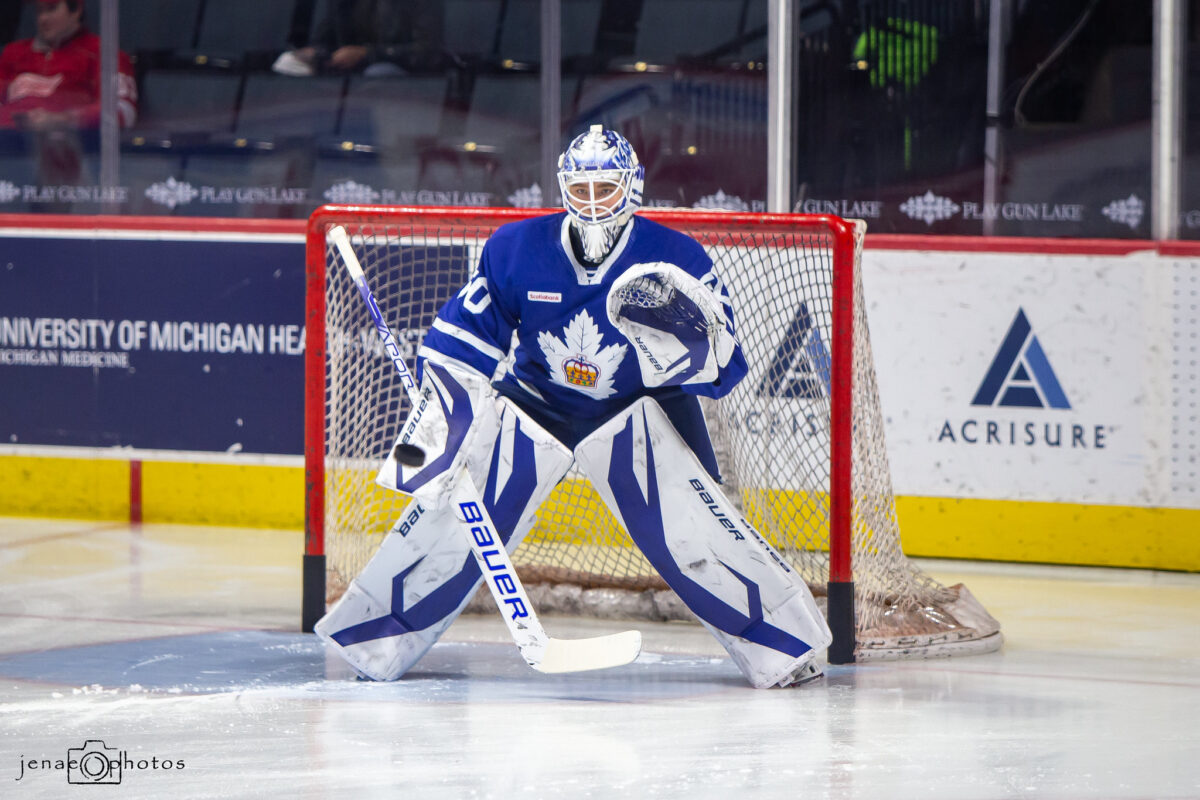 Moore pointed to Kallgren's "huge saves in the overtime" in the two games he helped his team win this week. As a result, the organization is optimistic about his future.
What's Next for the Maple Leafs?
There's some good news on the horizon. Defenseman T.J. Brodie is coming back to the roster soon. His rib injury was not good enough to play last night in Montreal, but he's nearing a return to game action soon.
The 32-year-old Brodie missed his seventh straight game last night, but coach Keefe noted that, although his recovery has taken a little longer than anticipated, the past couple of days have been positive; and, "we're not expecting it (Brodie's return) to be too much longer."
The Old Prof (Jim Parsons, Sr.) taught for more than 40 years in the Faculty of Education at the University of Alberta. He's a Canadian boy, who has two degrees from the University of Kentucky and a doctorate from the University of Texas. He is now retired on Vancouver Island, where he lives with his family. His hobbies include playing with his hockey cards and simply being a sports fan – hockey, the Toronto Raptors, and CFL football (thinks Ricky Ray personifies how a professional athlete should act).
If you wonder why he doesn't use his real name, it's because his son – who's also Jim Parsons – wrote for The Hockey Writers first and asked Jim Sr. to use another name so readers wouldn't confuse their work.
Because Jim Sr. had worked in China, he adopted the Mandarin word for teacher (老師). The first character lǎo (老) means "old," and the second character shī (師) means "teacher." The literal translation of lǎoshī is "old teacher." That became his pen name. Today, other than writing for The Hockey Writers, he teaches graduate students research design at several Canadian universities.
He looks forward to sharing his insights about the Toronto Maple Leafs and about how sports engages life more fully. His Twitter address is https://twitter.com/TheOldProf