The Toronto Maple Leafs suffered a tough 5-2 loss on Sunday against the Detroit Red Wings. On one hand, the Maple Leafs are playing games that should have no significant impact on their playoff position, and they could hope to finish the season pain-free and without any further injuries. 

Obviously, that didn't happen. Goalie Matt Murray suffered another injury after he was undercut in his crease, fell, hit his head on the ice, and had to leave the game.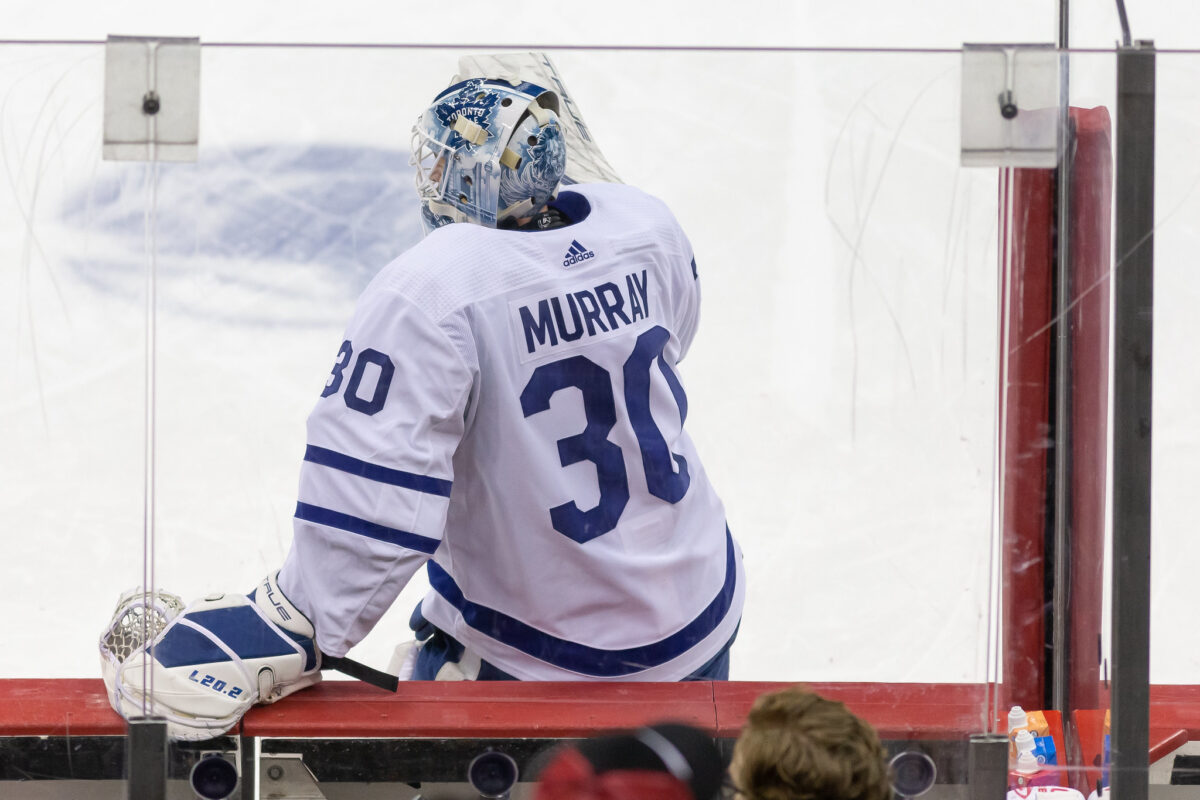 It was also a load-management game, and the team rested some key players, including Mitch Marner, Jake McCabe, and Mark Giordano. Although the Maple Leafs outshot the Red Wings by a wide margin, they struggled to catch up to Detroit thanks to an outstanding performance by Red Wings goalie Alex Nedeljkovic, who made 42 saves.
Related: Lightning Have Made the Most From 2012 Trade with the Avalanche
Nonetheless, when the ice chips melted, the Maple Leafs are still in a strong position in the Atlantic Division. They sit four points ahead of the Tampa Bay Lightning with a game in hand for second place and home-ice advantage.
Item One: Ilya Samsonov Takes Loss in Back-to-Back
On Saturday night, Ilya Samsonov played a perfect game, earning a 3-0 shutout against the Ottawa Senators. Last night, he came into the game in relief of Murray with different results.
---
Latest News & Highlight
---
Despite making some great saves, Samsonov allowed two goals on 16 shots. Maple Leafs head coach Sheldon Keefe praised Samsonov for battling hard and giving the team a chance to come back, but he also pointed out the strong performance of the Red Wings goalie. 
Samsonov's record for the season is now 25-10-4 with a .915 save percentage. 
Item Two: Matt Murray Falls to Another Injury
As noted, Murray was injured in a collision with Lucas Raymond in the crease. He was tested for a concussion, but there is no update on his status yet. 
Fortunately, the Maple Leafs have Joseph Woll as a third option. He's had a great season, both in the American Hockey League (AHL) and in the NHL. Although he's seen limited NHL action over the past two seasons, his Maple Leafs record is 6-2-0 with a .922 save percentage and a 2.39 goals-against average. 
Related: Derek "Turk" Sanderson: A Boston Legend
Woll has a 3-1-0 record with a .934 save percentage and a 2.03 goals-against average this season. While it's uncertain that Woll will be called up, having him as an option is reassuring.
Item Three: Michael Bunting Walking A Fine Line and Sometimes Falling Off
Maple Leafs' pest Michael Bunting has been drawing the attention of officials in recent games due to his aggressive style of play. On Sunday, he received a 10-minute misconduct.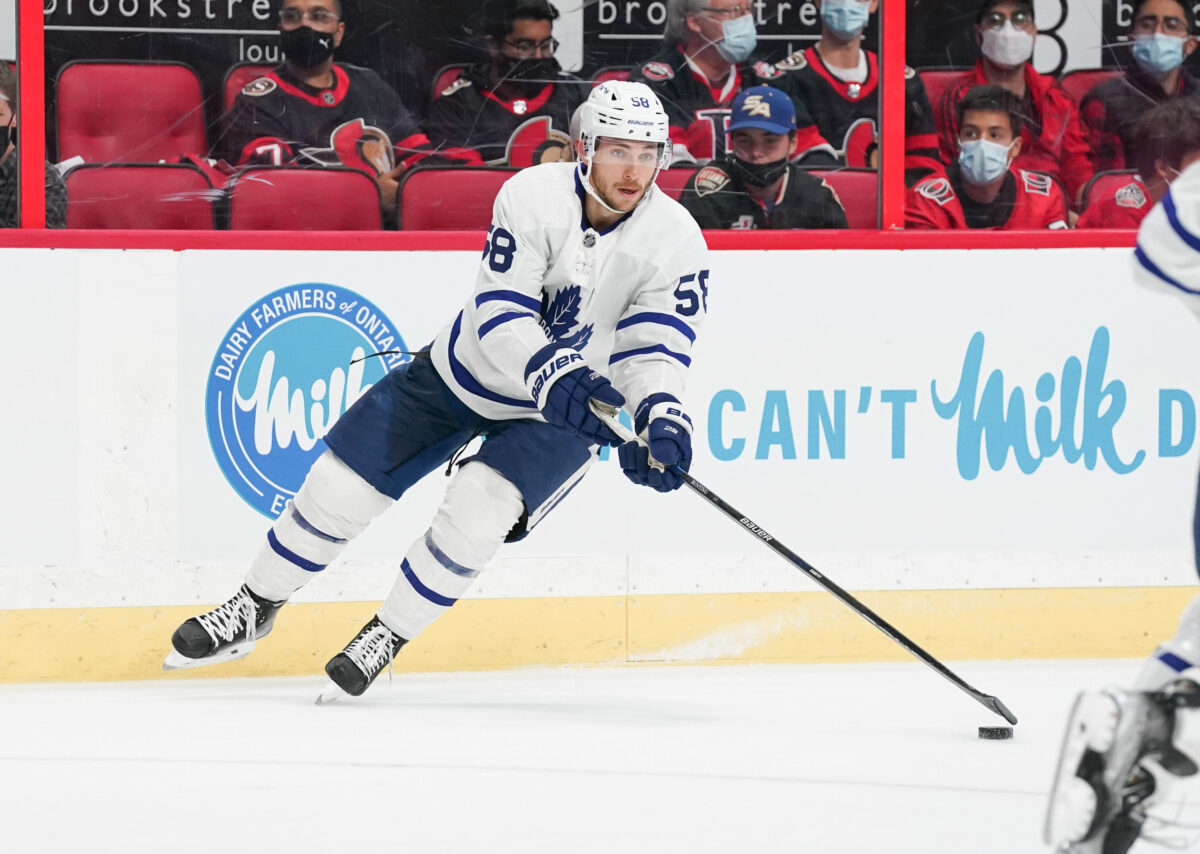 After the game, Keefe was asked if he believed Bunting has been unfairly treated recently. He acknowledged that Bunting has been trying to play his game while navigating the treatment from officials. However, you could tell there was a lot of vague criticism between the lines. Keefe noted that Bunting has been taking a lot of hits and was even punched in the face recently. Keefe also noted that the situation was something that Maple Leafs general manager Kyle Dubas will take up with the NHL.
Related: Maple Leafs Commentary: Not Extending Dubas a Smart Move
Being a second-year player, Bunting's on-ice role needs some perfecting. He's chosen to walk a fine line, and, at times, he's slipped off. As Keefe alluded, he needs to stay focused and keep playing his game. I'm pretty certain that the organization doesn't want him to change his "way" but to learn from experience.
What's Next for the Maple Leafs?
Radim Zohorna played again on Sunday and doubled his ice time to 12:09. He also had two shots on net. It would seem the team is giving him a chance to show his stuff with other players out of the lineup.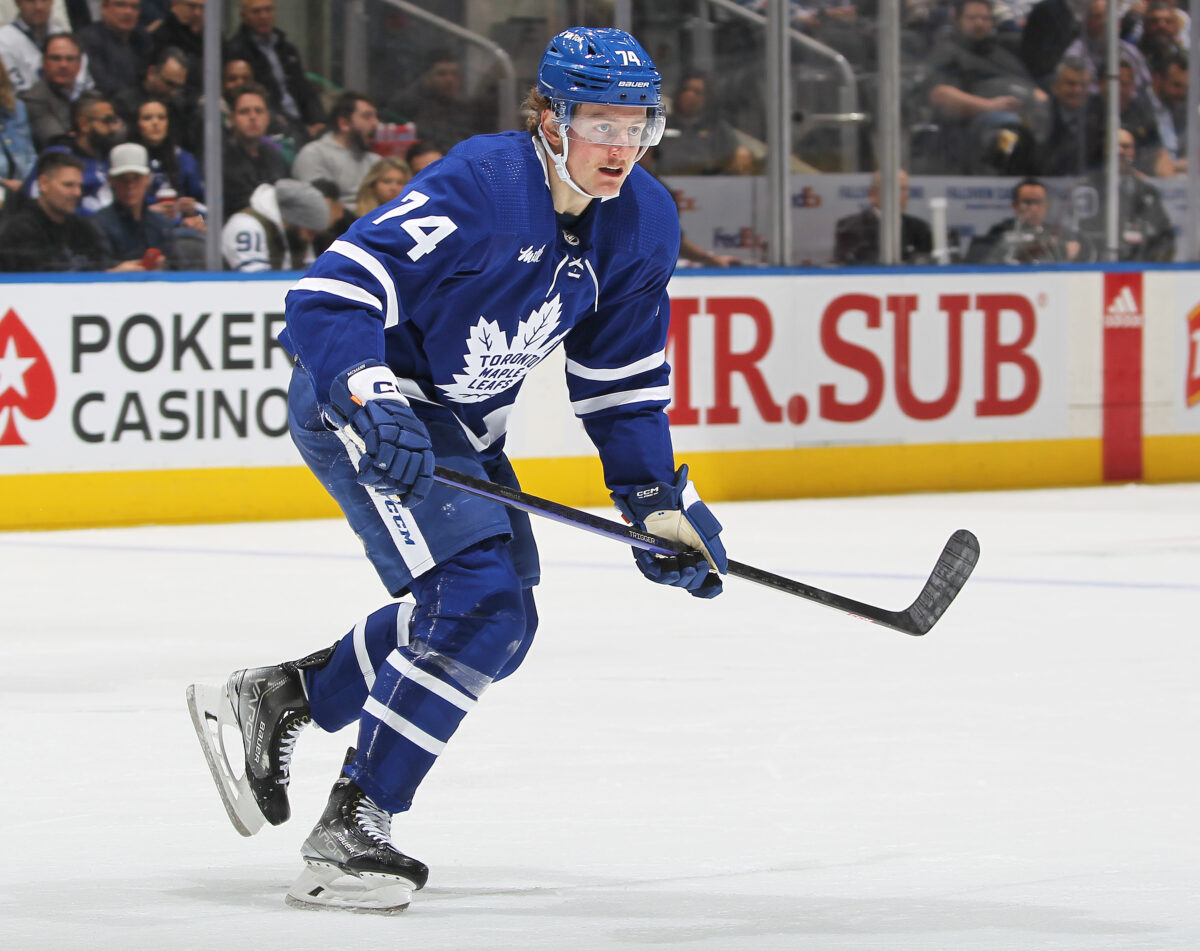 Speaking of players being out, Bobby McMann was moved to the long-term injury reserved list (LTIR). He's been out of the lineup since March 21 after injuring his knee, and, unfortunately, it looks to be more serious than originally thought. 
Related: Ex-Maple Leafs Goalie Michael Hutchinson: Where's He Now?
He likely won't be available for the Maple Leafs or their AHL affiliate, the Toronto Marlies, during the playoffs. McMann earned his first NHL point, an assist, before getting injured.