Fans of both the Minnesota Wild and the Toronto Maple Leafs got a taste of playoff hockey last night. The game between the Maple Leafs and the Wild was tight-checking, and both teams got solid goaltending. In fact, except for the occasional miscue during the first 60 minutes, the truth is that there wasn't a ton of action. The score was tied 1-1 going into the overtime session.
However, suddenly someone let the dogs out. Specifically, the main dog William Nylander. In just over a minute – 1:05, to be exact – he ended it with a wrist shot. It was the most exciting minute-plus of the game. His goal was just a little short of amazing.
Related: Bill Barilko, The Hip & the Most Famous Goal in Maple Leafs History
---
Latest News & Highlights
---
In the end, the Maple Leafs remained calm and stuck with their game plan. It's a good sign that they are beginning to win in the overtime session. That's good news because the team had struggled in overtime earlier in the season. In their first seven games, their overtime record was 1-6, but now it stands at 6-8. Still, not .500, but they've won five of seven overtime games since their horrible start.
Given that the win last night was so reminiscent of postseason games, does this type of performance mean that the Maple Leafs can get it done in the playoffs? That remains the question on everyone's mind.
Item One: Ilya Samsonov Stops Almost Everything
Ilya Samsonov had a strong game last night, even though it looked at first like he might give the game away. During the first period, he thought the Wild were going to dump the puck into their own offensive zone, started to leave the net too early, then got lucky when the shot on goal bounced off the far post and back through the crease without crossing the line.
So many things could have gone wrong on that play. None did.
Related: Carey Price's Accomplishments Ranked After Masterton Win
After that almost goal, Samsonov stopped 24 shots to help his team skate to the 2-1 overtime win. The only goal that got past him was a flukey one that slid out from behind the net to deflect off one of his own player's skates (Calle Jarnkrok) and bounced through a gap between Samsonov and the post.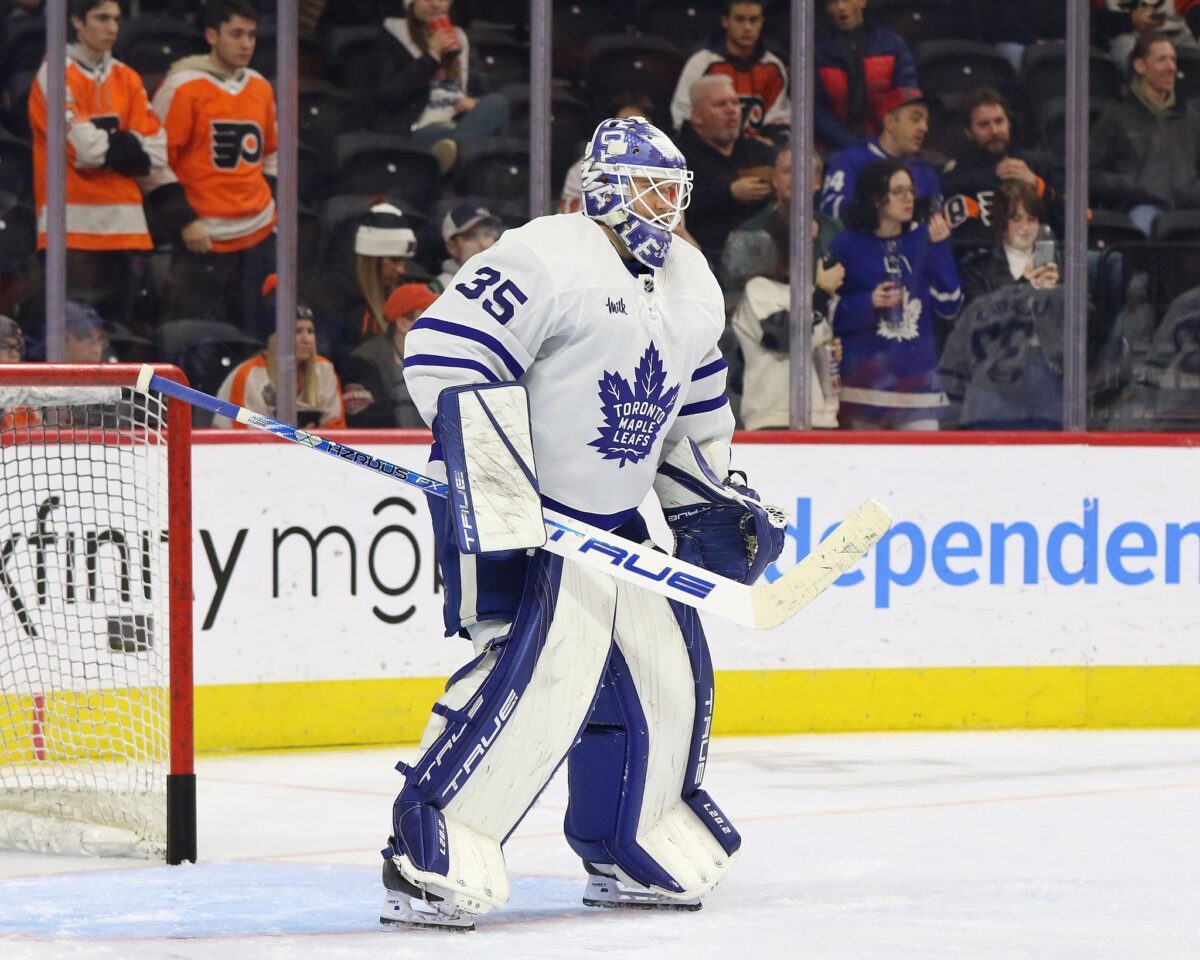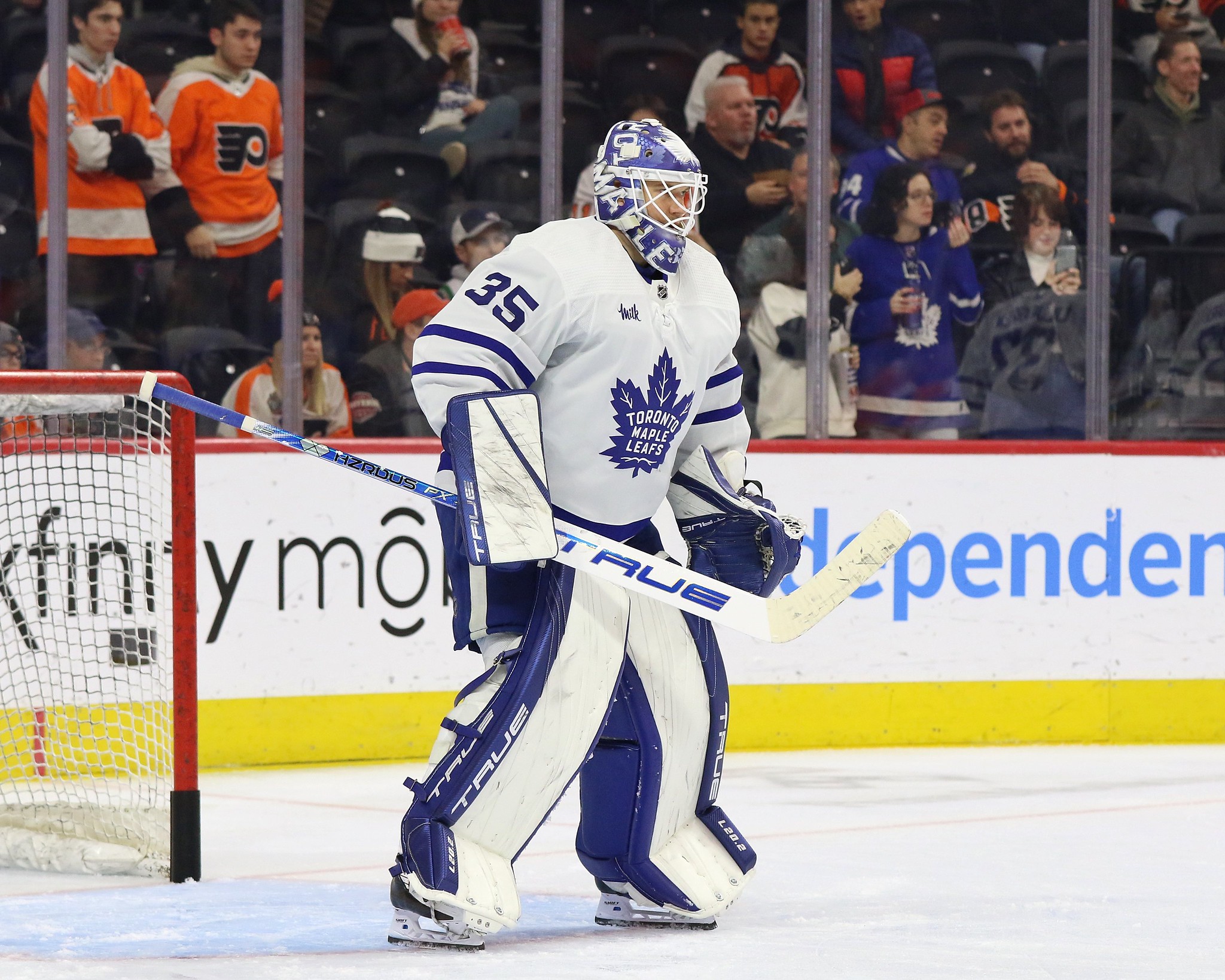 Since the All-Star Break, Samsonov has started five of his team's seven games. Over that stretch, he's put up a 4-1-0 record, a 2.01 goals-against average (GAA), and a .930 save percentage (SV%). He's the starter now, without question.
Item Two: There's Been a Matt Murray Sighting
Matt Murray has been out with an ankle injury. However, it looks as if he's set to return to practice today. He hasn't played since Jan. 17 and was injured during warmups before a game against the Ottawa Senators on Jan. 27. Murray's eligible to come off long-term injured reserve on March 1. That's a road game against the Edmonton Oilers. 
Is there a chance he might play? He's sort of been a forgotten person on the roster. That said, on the season when he has played, Murray has a decent record of 11-5-2 with a 2.73 GAA and a .911 SV%. His return to the lineup could boost his team as they continue their playoff push. 
Related: Maple Leafs' Samsonov Has a 2-Game Tumble – Blip or Concern?
It will be interesting to see how the goaltending duties will be divided between Murray and Samsonov as the remainder of the regular season unfolds.
Item Three: Rasmus Sandin Close to Returning
Rasmus Sandin did not play yet again in last night's game against the Wild. However, his upper-body injury seems to be healing and it looks like he will be good to go on Sunday in Seattle. Last night was the third straight game Sandin has missed with his injury.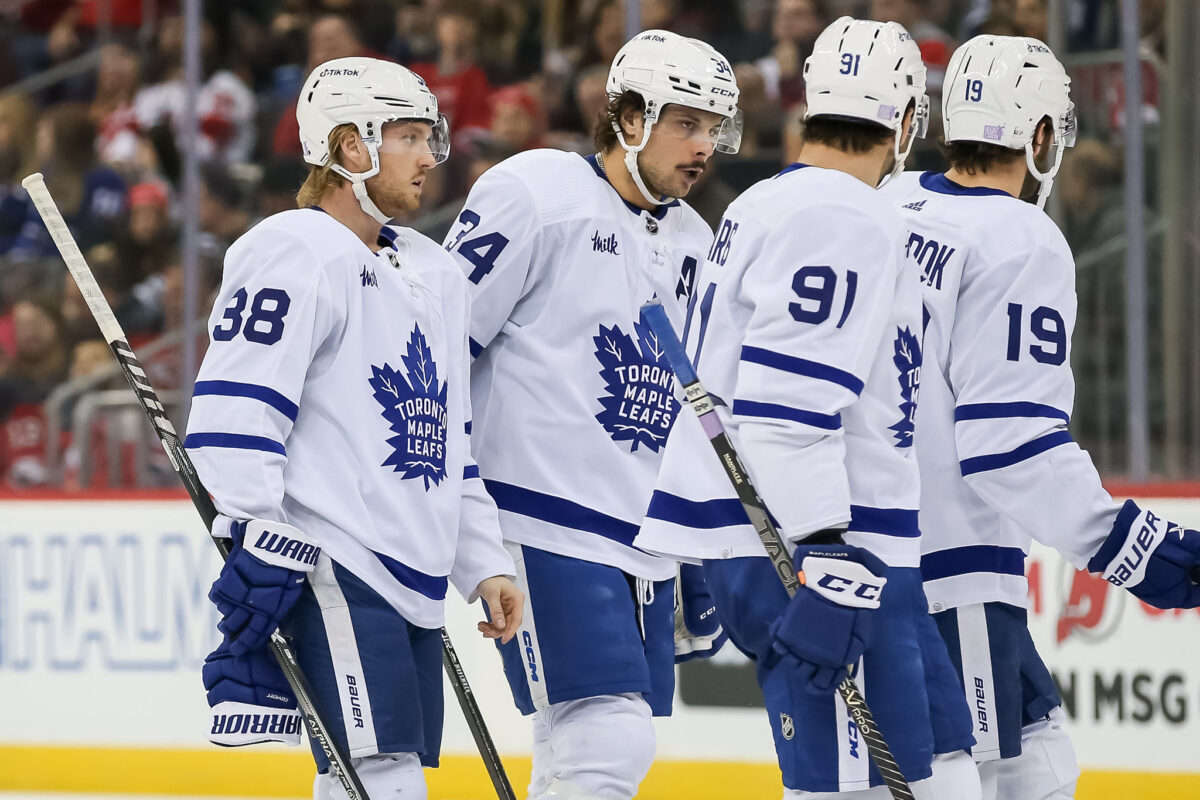 On the season, in the 51 games he's played, the 22-year-old defenseman has registered 20 points and a plus-8 rating. Sandin's return to the lineup will give his team's blue line a chance to experiment as they continue their push toward the postseason.
Item Four: William Nylander Is Turning Into a Superstar
Nylander had a great game last night. He scored the game-winner and added an assist in the overtime win. The 26-year-old extended his point streak to six games. His on-ice hockey IQ has been on full display.
You may also like:
Nylander helped his team score its first goal late in the first period when he patiently waited for David Kampf to come streaking off the bench to take up a position to the left of the Wild goalie. He hit him with a quick pass and Kampf tucked it home.
Related: Maple Leafs Commentary: William Nylander, Skilled But Polarizing
In overtime, Nylander's goal was a thing of beauty. First, he won a battle for possession along the boards against Frederick Gaudreau. Second, he quickly reversed his skating toward the Minnesota goal. Third, he made two impressive moves to deke Matthew Boldy. Fourth, he eluded a Filip Gustavsson poke check and completely faked him out of his skates. Finally, he fired home the game-winning goal on Gustavsson's glove side. All this was done at high speed. [I usually don't give this much detail on a goal, but this one was highlight material.]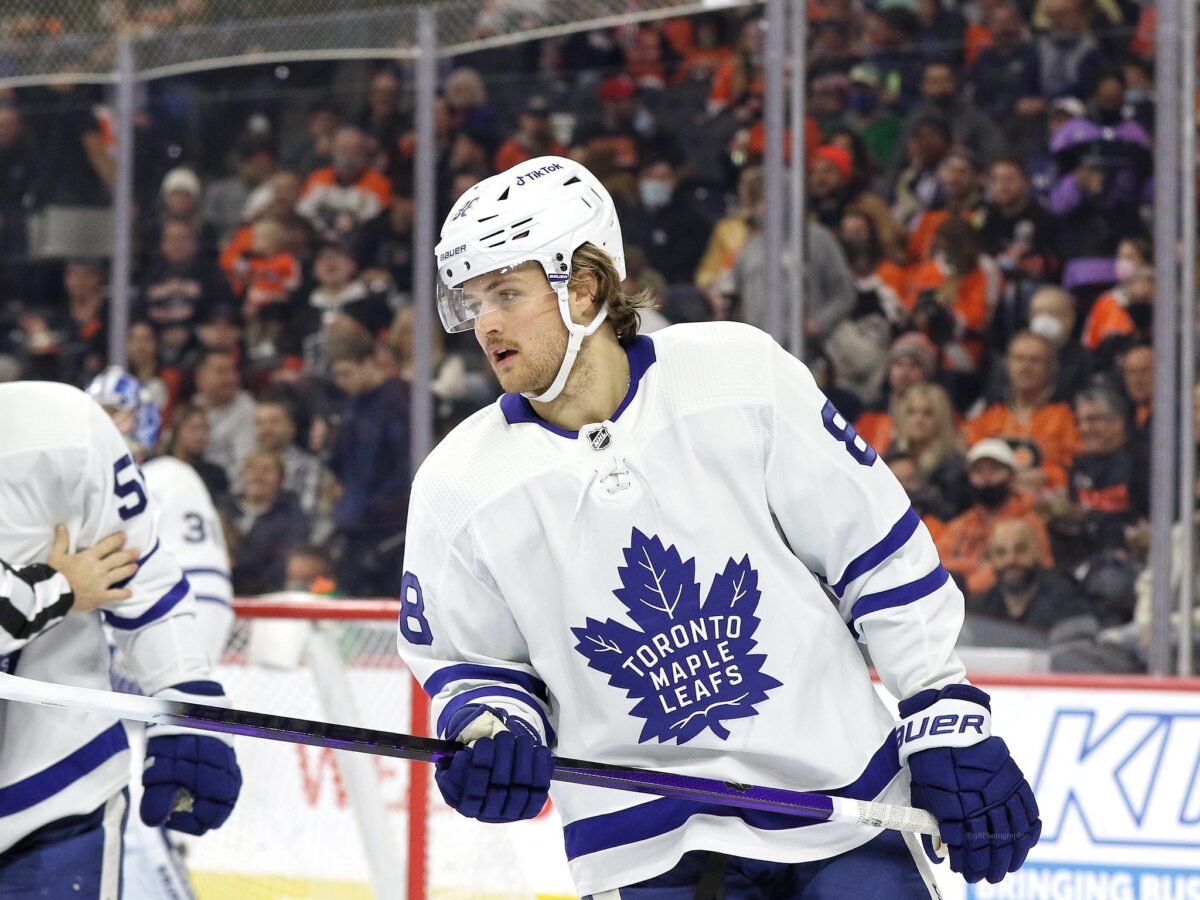 It was Nylander's fifth game-winning goal of the season. He also now has 70 points (33 of them goals) in 59 games. That's just a single goal shy of his career-high 34 that he scored in the 2021-22 season.
What's Next for the Maple Leafs?
In a scary move to me, the Maple Leafs put Jordie Benn on waivers today. I was worried about Joey Anderson being placed on waivers earlier this week, but I'm especially concerned about Benn. 
In my mind, Benn is exactly the kind of veteran defenseman the Maple Leafs need for the postseason. I would hate to lose him. He might have only a single goal and two points in 12 games with the team, but he could be the calming and steady defenseman they need when the playoffs roll around.
---
---