The Toronto Maple Leafs will face a struggling Florida Panthers team on Wednesday. The Panthers are looking to end a four-game losing streak, which has put a serious dent in their playoff hopes, while the Maple Leafs have already clinched their postseason berth.
The Panthers hold a record of 36-31-7 with 79 points, while the Maple Leafs have a record of 44-20-9 with 97 points. The Panthers started their current four-game road trip with a 5-2 loss to the Ottawa Senators on Monday night. That loss helped the Maple Leafs officially clinch.
---
Latest News & Highlights
---
The Maple Leafs are returning home after a 3-2-0 road trip. Their last game was a 3-2 win over the Nashville Predators on Sunday, the night after they played one of their best games of the season. However, that game ended in a 5-3 loss to the Carolina Hurricanes. The point is that the team is playing well – win or lose.
Maple Leafs' captain John Tavares scored two goals in Sunday's win and praised his team's play, especially because they were coming off tough back-to-backs. 
Related: 7 Highly Questionable HHoF Selections
Tavares noted, "We stayed composed. We carried the play. We didn't give up a whole lot. We were more connected through all three zones; (and) some really good things happened in the last three games. So, a good result, (a) nice way to finish the road trip."
Item One: Ilya Samsonov Returns to Practice
Maple Leafs goalie Ilya Samsonov returned to practice yesterday after being away from the team for a week due to the birth of his child. Samsonov posted on Instagram announcing the arrival of his son early Thursday afternoon. "Welcome son, mom, and dad will always be there," he wrote.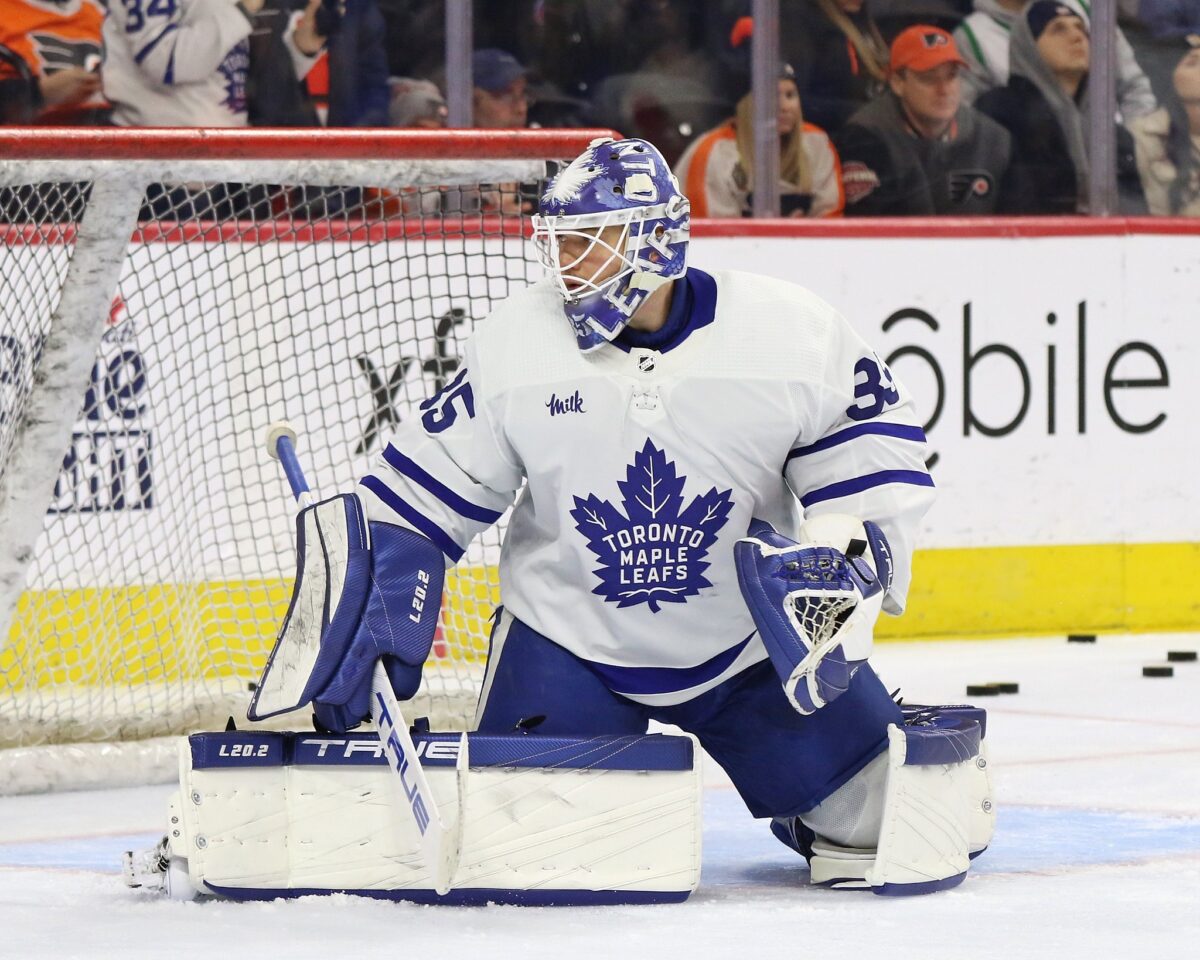 Samsonov will be available for tonight's game against the Panthers. However, The Daily Faceoff lists Matt Murray as the "unconfirmed" starter. On the season, Samsonov has a 24-9-3 record with a 2.46 goals-against average and a .914 save percentage in 36 games. 
Looking back to when he was signed in the offseason, I'm pretty sure fans must be pleased with his showing this season.
Item Two: Joseph Woll Moved to the AHL
Although young goalie Joseph Woll had another strong game on Sunday, Samsonov's return means Woll is on his way back to the American Hockey League's Toronto Marlies. In his time with the Maple Leafs, he put together three consecutive wins, including the 3-2 win against the Predators.
Related: Joseph Woll's Return Carries New Maple Leafs' Goalie Issues
As an aside, Woll seems like a class act. Yesterday, he thought to express his gratitude for his opportunity to play with the big club at the NHL level.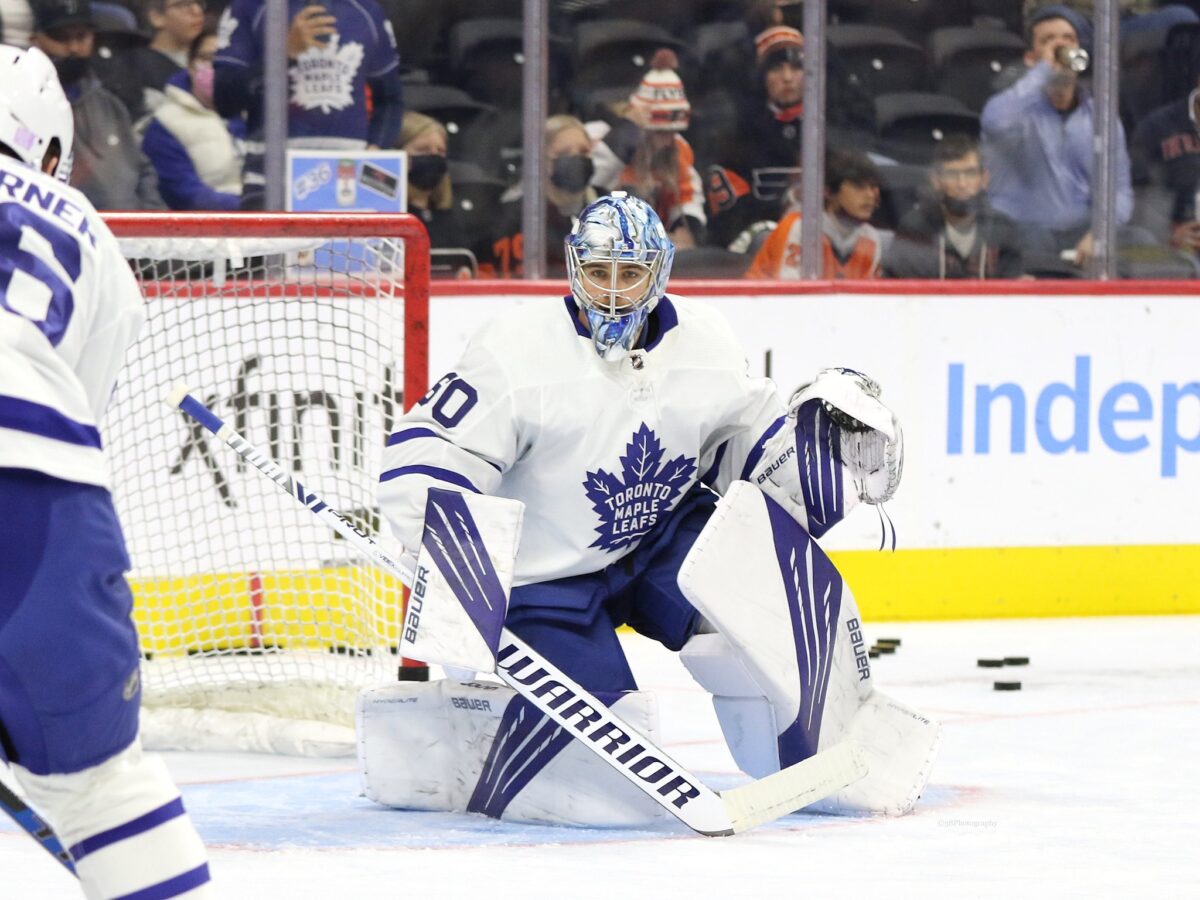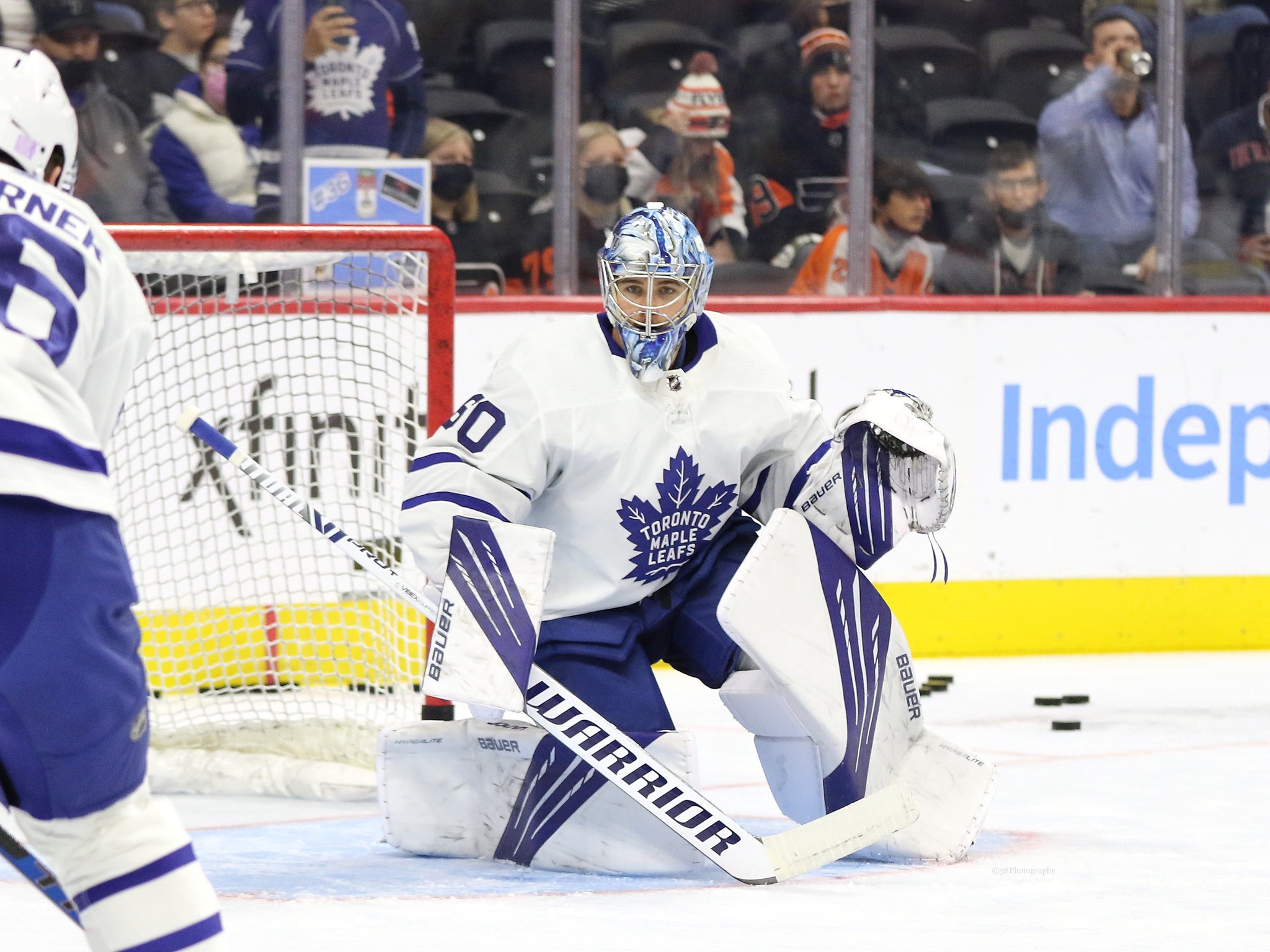 Woll's record in two seasons with the Maple Leafs is a nice 6-2-0 with a .922 save percentage and a 2.39 goals-against average. This season, he's 3-1-0 with a .934 save percentage and a 2.03 goals-against average. Unless there's an injury, Woll is expected to remain in the AHL for the rest of the season.
Item Three: Noel Acciari Won't Be Playing Tonight
Newcomer Noel Acciari will not be in the lineup tonight after suffering an undisclosed injury. Acciari has three goals in 17 games since joining the Maple Leafs. He started out hot, but his scoring has diminished over his past dozen games or so.
Related: Did the Bruins Lose the Kessel Deal?
In Acciari's absence, the Maple Leafs are expected to play seven defensemen and 11 forwards tonight. That likely means either Timothy Liljegren or Conor Timmins will be back in the lineup. Timmins has become a bit of a forgotten player since the trade deadline.
Item Four: Erik Gustafsson Will Miss Tonight's Game
Defenseman Erik Gustafsson remains away from the team. Gustafsson traveled back to Washington for personal reasons and is expected to miss tonight's game against the Panthers. He has an assist in eight games since he came from the Washington Capitals, with Rasmus Sandin headed the other way.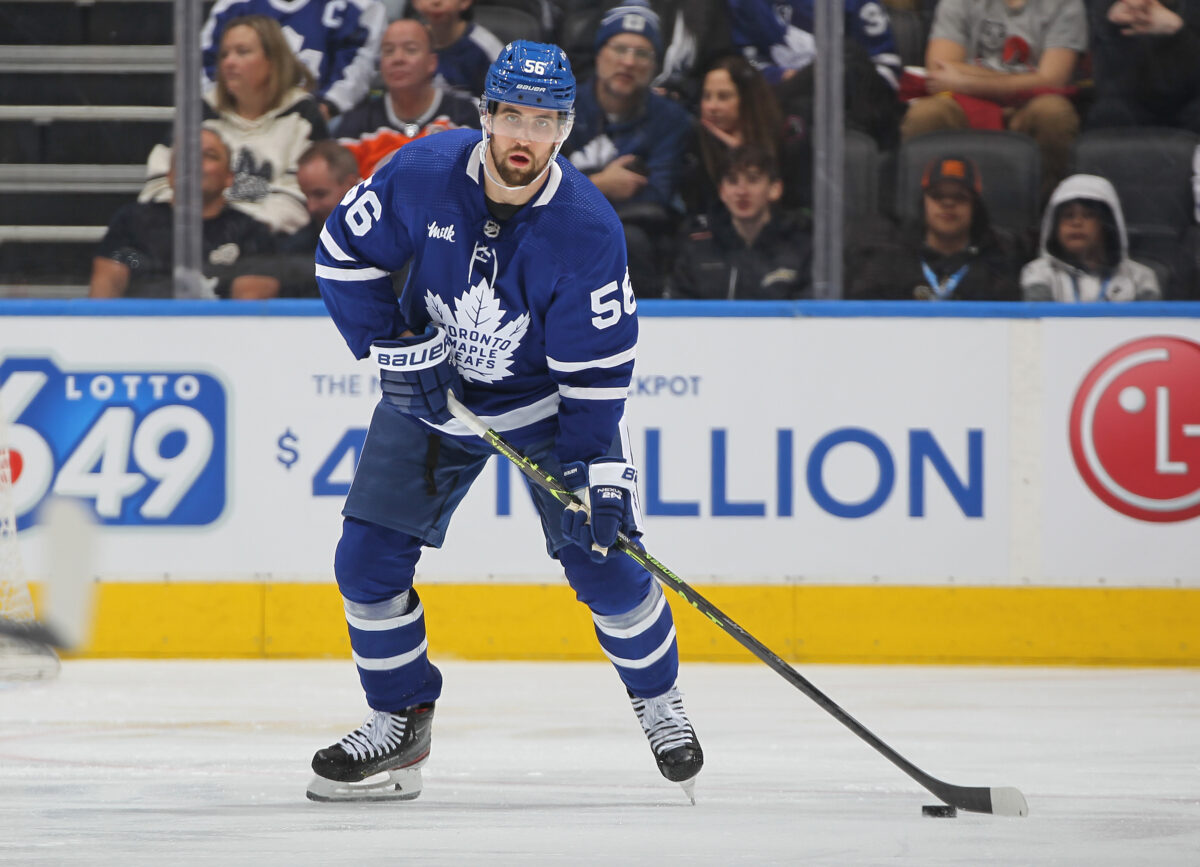 Sandin played 52 games with the Maple Leafs with four goals, 16 assists (for a total of 20 points), and a plus/minus rating of plus-10. In 11 games with the Capitals, he has one goal and 11 assists (for a total of 12 points), with a minus-6 rating. 
Sandin is scoring tons, but I would guess that the Capitals' coaching staff isn't sheltering his minutes in the same way they were in Toronto.
Item Five: Ryan O'Reilly Won't Be Playing Tonight Yet
There was some speculation that Ryan O'Reilly might play tonight since he's eligible to come off the injured reserved list. However, that's unlikely. In fact, he probably won't play in any games this week while he continues to rehab his broken finger. O'Reilly has been out of the lineup since March 4. The word is that he'll likely return next week.
Related: Maple Leafs News & Rumors: Matthews, O'Reilly & Ballard's Curse
In the eight games with the Maple Leafs since coming over from the St. Louis Blues, O'Reilly has three goals and two assists (for five points).
What's Next for the Maple Leafs?
With second place in the Atlantic Division all but wrapped up, the job for the Maple Leafs is to maintain their strong play over the remaining nine games and ensure they keep home-ice for the first round of the playoffs.
The team is also likely interested in getting O'Reilly back in the lineup soon to help boost the offense. Despite their recent playoff struggles, the Maple Leafs are looking to make a deep run this season. The time to end this postseason drought is at hand, and what a drought it's been. The team has made the playoffs for the past seven seasons but hasn't advanced past the first round since 2004. This year, they're hoping to break that streak.