Ryan Lambert, of Yahoo Sports, wrote an interesting piece about the continuing Toronto Maple Leafs' William Nylander negotiations. Basically, he theorized that a shift was occurring in the National Hockey League that was moving towards rewarding young talent instead of rewarding the older, more experienced players.
Lambert cited a report by Elliotte Friedman on Hockey Night in Canada that the sides are only about $300,000 apart between what the team and player are willing to give on, with a number being floated in the $7 million range. But, Friedman believed each side might be too stubborn to give in on that last bit to make the deal.
Lambert reminded us that the Maple Leafs have a salary "Armageddon" on the horizon this summer, where both Mitch Marner and Auston Matthews will seek "Tavares money" – together totaling $30 million (Tavares, Marner, Matthews, and Nylander) if he signs for around $7 million. That's big bucks, and that's a salary cap stretch. Lambert's tongue-in-cheek comment that the Maple Leafs' unfortunately have too many good players, who will cost them too much money. He asks: wouldn't other NHL teams love that misfortune?
Related: Maple Leafs Bite Sharks – Matthews Returns With 3 Points
Nylander Makes Other Teams Nervous
In truth, Nylander's holdout makes all NHL teams uneasy. If Nylander doesn't blink and the Maple Leafs fold, what would that precedent mean for all other teams? Furthermore, in the shadow of Nylander's impending deal, what happens to the strong lot of RFAs on expiring deals?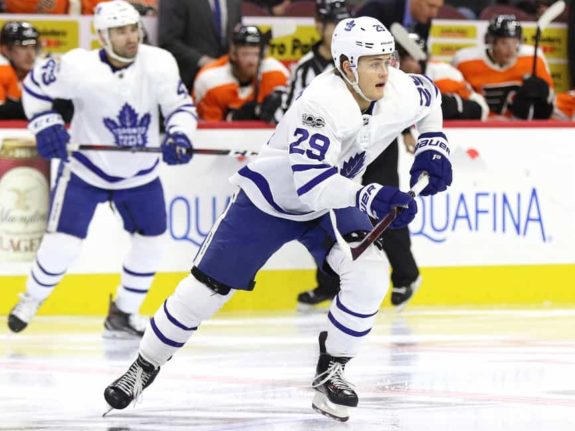 Lambert seems to believe its a good idea that teams pay great young players who are still improving more than they pay their long-time-with-the-team, good players who are beginning to decline. As Lambert admits, that philosophy flies in the face of traditional NHL wisdom that teams should reward players who have been with their teams for a longer term and who are now in their late 20s and early 30s.
Traditional NHL contract wisdom has valued a player's track record over a smaller body of work – two years in Nylander's case. In other words, if the Maple Leafs were faced with signing Nylander or Tavares, traditional NHL wisdom would suggest that they would offer Tavares the bigger contract because he has been more reliable over the long haul when Nylander has only two years at 61 points each year.
Related: NHL Rumors: Blues, Flyers, Nylander, Alzner, More
Reasons Why Nylander's Holdout Will Harm Hockey
Lambert's point is worth considering, and he creatively thinks outside the box of NHL tradition. The problem is that he's wrong. What he suggests is good for Nylander in particular and young NHL stars in general is not good for hockey in the long haul.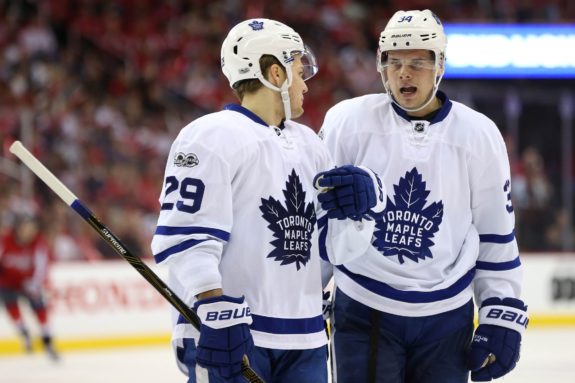 Important NHL Intangibles
This way of thinking does not consider the intangibles older players bring with them. Two intangibles come to mind: team loyalty and "team work." I don't mean loyalty to an organization, which is a pretty amorphous idea. Instead, I mean loyalty to a group of players who are one's teammates. They are the guys you work with to win: these are the guys who skate to defend you when a cheap elbow smashes your jaw when you are vulnerable.
Personally, I didn't play sports past university, but I do know that good teams form a "band-of-brothers" with your teammates. Good teams are more than individual skills added up. They are groups of men who commit to sacrificing their own glories for the good of their teammates. If you want to play on a good team – I mean a really good team, you figure out who's who, what your place is in that who's who, and what you need to do for the good of the other men you play with. Not the organization, those other guys.
Individualism Over Team Collaboration
This way of thinking values individualism over team collaboration. It rewards flash over consistency. Face it, that old "There is no 'I' in Team" mantra is often hackneyed drivel. That said, there is such a thing as a good team, and teams cannot be good if they believe one person's scoring cannibalizes another person's next contract, as Jim Parsons suggested might happen in his October 11 Hockey Writers post Nylander vs. Shanahan: A Battle of "Me" First:
"Could there be a situation where two players are skating toward a goalie, one refuses to pass to another who has an open shot because he knows that – next year – his salary will be affected? It sounds childish, but it's possible. Could a player cheat on defense because offense is what pays the bills? Potentially. Could these same players who are supposed to be teammates begin to compete with each other on-ice because – in the salary-cap world – there really IS a finite amount of money? It certainly could happen. After all, a million in your bank account "steals" a million from my bank account."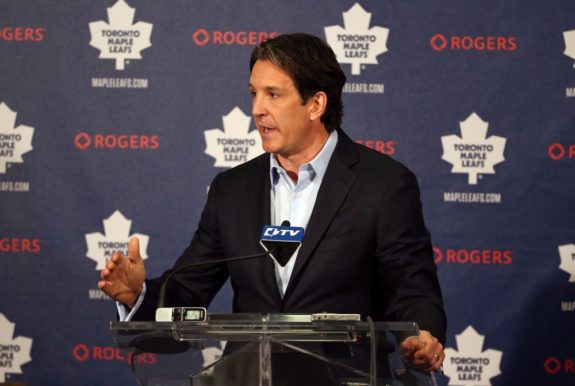 Establishing Homes in the NHL
This way of thinking, in the long run, won't allow good players to establish "homes" with their teams. If the big money goes to young players who become RFAs after having had one or two solid seasons, what happens if the young player proves to be a flash-in-the-pan who cannot sustain 61 point seasons over a longer body of work? Specifically, the Maple Leafs were on the hook for David Clarkson's salary when his play didn't live up to expectations. More pronounced is the story of Sharks' Jonathan Cheechoo who, in 2005-06, led the NHL with 56 goals, but three years later was traded to Ottawa where, in 2009-10, he scored 5 goals in 61 games. He was out of the league the next year.
In addition, players have families and make homes where they work. And that is important for hockey. Paying good young players more than good older players doesn't make good economic sense for teams or for cities because it erodes the impact NHL players can have on their wider communities. NHL players (as do players in other sports) consistently become engaged in the community where they live, and that's a really good thing. I am thinking of Ryan Smyth's long-term relationships with sick children and the elderly in Edmonton's hospitals [as a December 2017 Ron McLean interview on Hockey Night in Canada clearly shows]. He was adored after his 15 seasons in Edmonton and he absolutely made a difference bringing happiness and joy to those in need.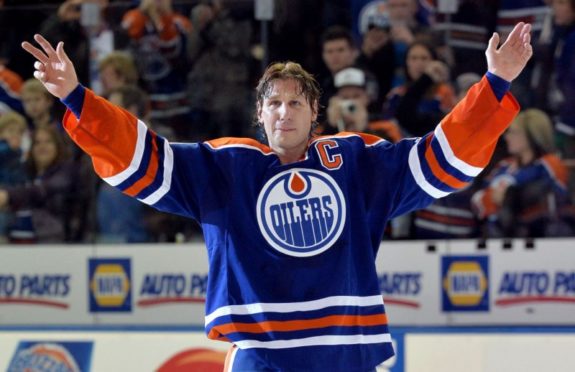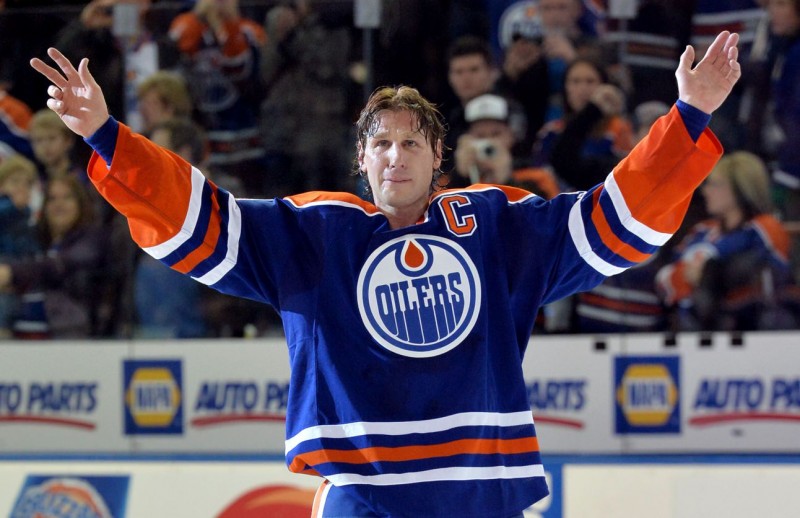 I am also thinking of Shane Doan's longevity both with the Coyotes and in his home in the small village of Halkirk, Alberta. Doan played his entire career with one team, and he made a difference in the Phoenix area. His fans felt they knew him and went to the rink to watch their friend play. During my work in Alberta, I had several opportunities to visit the tiny school in Halkirk, Alberta, which was a tribute to Shane Doan's hockey career. He funded many things in this school and community. Imagine if NHL players no longer built community relationships.
Related: Frederik Andersen: Toronto Maple Leafs' Best Player By Far
Failure to Relate With NHL Players
Finally, this way of thinking ignores that most hockey fans will never earn $7 million in a lifetime of hard work. It is difficult for a typical, die-hard, home-town hockey fan to identify with anyone who makes $7 million a season – especially if that player obviously puts personal salary ahead of his relationships to fans or teammates. Sooner or later – and I don't believe it will take long – hockey fans will come to believe they share little with the players who don their beloved team's colors. Hockey will remain skillful and exciting, but the fan loyalty that makes people pay $100 plus for tickets to see "their" team will erode. Speaking for myself, it might be worth $25 to take my children to see the Sharks play the Ducks if we visit Disneyland. But, I have no personal investment in the Ducks; and, as a result, I wouldn't pay $100 to see them play. They are not MY team.
My point is that, unlike Ryan Lambert, whose thoughtful post brings up a point I had not considered, when I do consider it I think William Nylander's holdout is not good for hockey in the long term. I also predict that, if he does sign a large contract with the Maple Leafs, he will be on a short leash. He will need to prove he belongs, and only stellar play will provide that proof. Good luck, whatever happens.