As all Toronto Maple Leafs fans know by now, the team is interested in signing St. Louis Blues defenseman Alex Pietrangelo. As well, we've heard that although the Blues remain interested in the great right-shot defenseman they've told Pietrangelo to go test the waters – speak to other teams.
Related: Maple Leafs Rumors: Choosing Morgan Rielly or Alex Pietrangelo?
That part of the story is old news by now, and the Toronto rumor mill has been alive with the possibility that Pietrangelo might actually sign with the home team. Furthermore, it then makes it interesting to speculate how Maple Leafs general manager Kyle Dubas might play chess master, moving his pieces around the board hoping to call checkmate. Because, if Pietrangelo actually did sign in Toronto, the Maple Leafs defensive woes would be immediately fixed.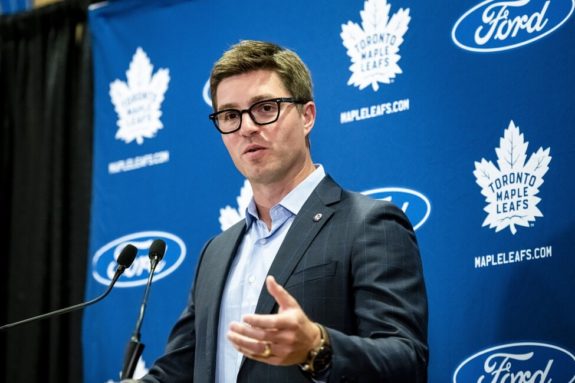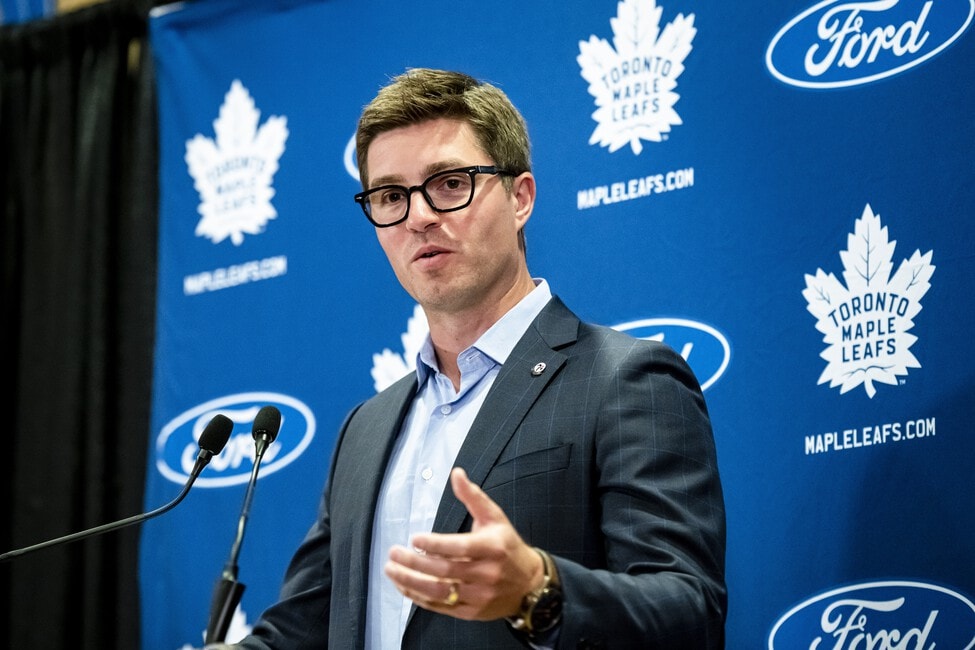 It's quite fun, actually. At least, that seems to be the story line I've been reading and it has generated a pile of interest.
Rumors Are Emerging that a New Team Has Joined the Pietrangelo Sweepstakes
Over the past few days, new rumors have emerged that a different team has entered the contest. That team is the Vegas Golden Knights. It's been reported that hockey insider Elliotte Friedman suggested that, although it might be tough for Maple Leafs fans to hear, Las Vegas might actually be the destination Pietrangelo prefers more than returning to Canada. That is if he actually becomes a free agent in October.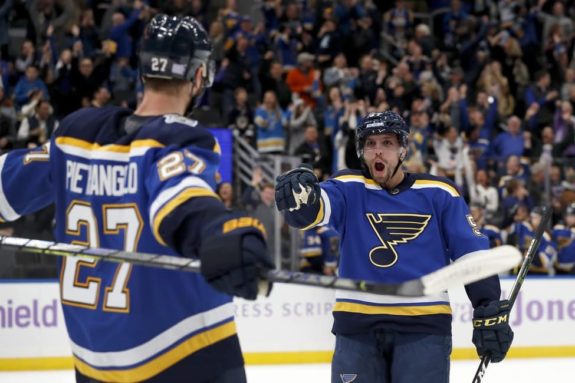 As part of his commentary about why Pietrangelo might be looking around the open market, Friedman suggested there was real discontent in the way the contract negotiations between Pietrangelo and the Blues organization had been handled. Furthermore, according to Friedman, he believes there "might" be a "real" chance Pietrangelo could move. In his 31 Thoughts podcast, Friedman reported:
"I do think he wants to go to Vegas if he makes it (to free agency). My guess is they're the team at the top of his list."
Related: Worst Toronto Maple Leafs Trades
A number of things would make Las Vegas attractive: (a) the Golden Knights are competitive, (b) the organization would likely pay a signing bonus that St. Louis simply wouldn't be able to, and (c) a large number of tax exemptions are available. That makes Las Vegas an inexpensive place to live and the weather is nice most of the year.
The Golden Knights and the Maple Leafs Have Similar Issues Signing Pietrangelo
Similar to the Maple Leafs, the Golden Knights have to create the salary cap space to sign Pietrangelo. Vegas has under $5 million in salary cap space remaining without signing goaltender Robin Lehner, which most hockey people believe they want to do.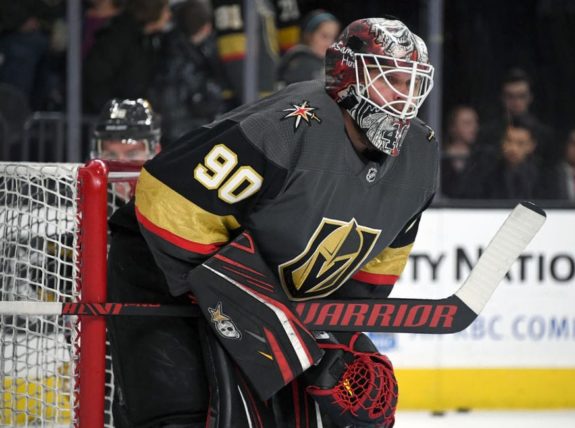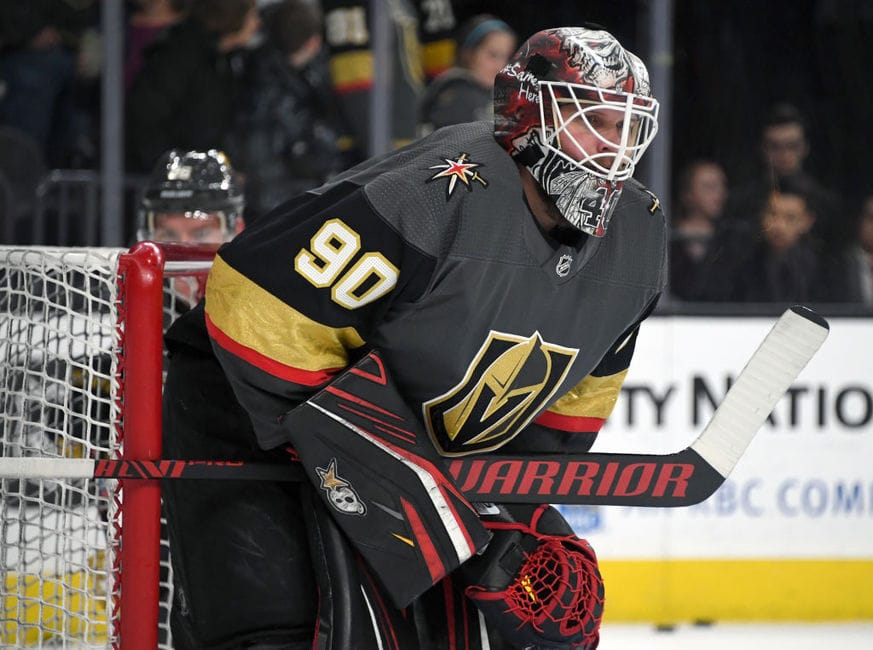 There are rumors that the Golden Knights would consider trading Jonathan Marchessault or moving center Paul Stastny. As well, goaltender Marc-Andre Fleury could be on the move. In truth, if the Golden Knights were able to trade any of these players, fitting Pietrangelo into the team's salary cap limits wouldn't be that difficult.
Given that the number seems to be floating around the $9 million mark to sign Pietrangelo, that's the salary cap space that needs to be freed. (Rumors are that the Blues have offered $8 million to stay home, which is what the defenseman said he wanted to do if talks hadn't gone south recently.)
Centering These Contract "Negotiations" Within Some Context
Here's where all these rumors strike out for me. About two weeks ago, I reported on the content of an interview Blues' reporter and Sportsnet and NHL Network analyst Darren Pang did on TSN1050 radio during "Leafs Lunch." During that interview, Pang offered insights about Blues defenseman Pietrangelo and his negotiations with the Blues' organization.
His first point was that everyone assumes Pietrangelo will take a "hometown discount" because his wife and family are from the St. Louis area, he owns two homes in the area, and it's where he now lives. Pang noted that, because he has ties with the community, Pietrangelo clearly wants to stay in St. Louis.
Related: Who is the NHL's Top Goaltending Prospect?
The second point Pang made was that Pietrangelo is a keen businessman, who's pragmatic and makes rational and not emotional decisions. Specifically, Pang noted that from a business perspective, "Pietrangelo is even-keeled. He takes the emotion out of it."
If I assume the accuracy of Pang's insights about Pietrangelo because he talks with him often during the course of his job with the Blues, it's tough for me to separate anything that's going on right now outside the context of Pang's commentary. Specifically, if negotiating a contract is "simply doing business," then any Maple Leafs' fan – or even Vegas Golden Knights' fan – has to make sense of all this within the context of the posturing that occurs – as Pang suggests – as an emotionless business.
Not that I mind, actually, because it's so much fun to speculate; however, from a logical point of view, doesn't that make you wonder if we're not all being taken for a ride on this one? And, maybe that's part of the game of sports during the offseason.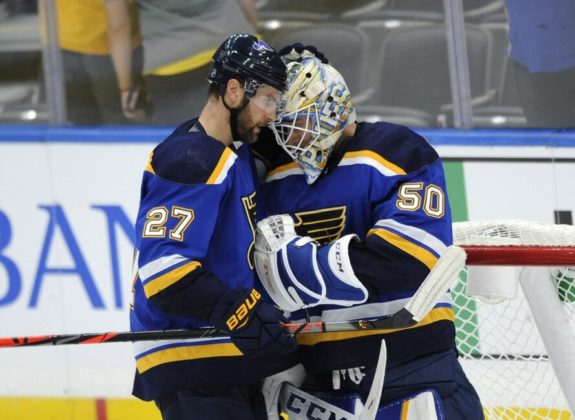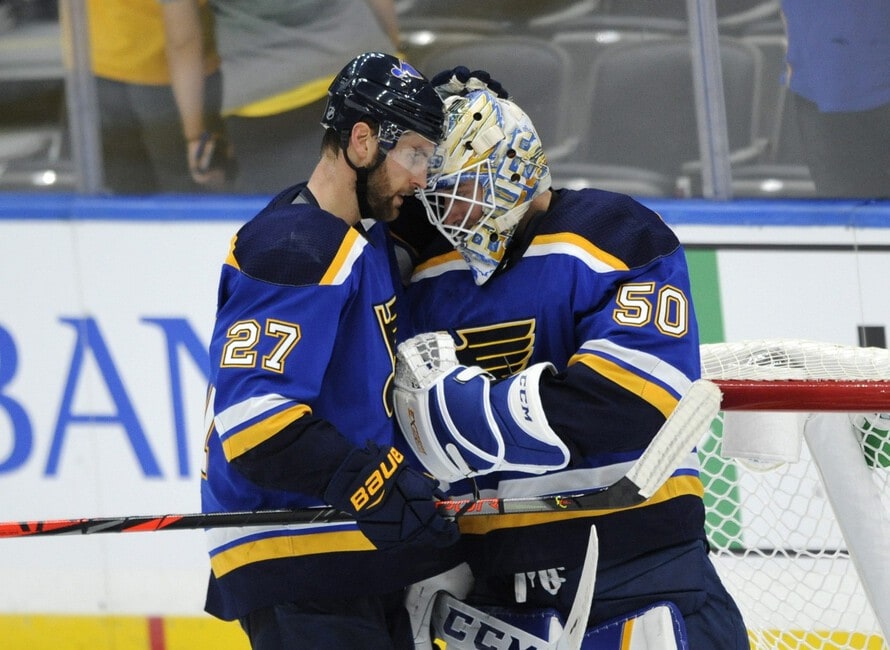 The cynic in me keeps whispering that all will soon be forgiven and Pietrangelo will re-sign with the Blues.
What's Next With the Pietrangelo Rumors?
By the way, on his 31 Thoughts podcast, Friedman also noted that the Florida Panthers could be an interesting player in signing Pietrangelo. He noted that the Panthers were ready to start spending some money and hoped to change the team's identity. Also, although Friedman didn't note this, Florida is known to have very alluring tax advantages. Are the Panthers a long-shot for Pietrangelo's services?
Related: Maple Leafs News & Rumors: Pietrangelo, Andersen, Clifford & More
I just looked at Google Maps. Toronto, Ontario, Canada, is 849 miles from St. Louis. Miami, Florida, where the Panthers play is 1,347 miles from St. Louis. Las Vegas, Nevada, is 1,652 miles from St. Louis.
I wonder if that helps. Because, after all, St. Louis is where the Pietrangelo family lives.
---
---
The Old Prof (Jim Parsons, Sr.) taught for more than 40 years in the Faculty of Education at the University of Alberta. He's a Canadian boy, who has two degrees from the University of Kentucky and a doctorate from the University of Texas. He is now retired on Vancouver Island, where he lives with his family. His hobbies include playing with his hockey cards and simply being a sports fan – hockey, the Toronto Raptors, and CFL football (thinks Ricky Ray personifies how a professional athlete should act).
If you wonder why he doesn't use his real name, it's because his son – who's also Jim Parsons – wrote for The Hockey Writers first and asked Jim Sr. to use another name so readers wouldn't confuse their work.
Because Jim Sr. had worked in China, he adopted the Mandarin word for teacher (老師). The first character lǎo (老) means "old," and the second character shī (師) means "teacher." The literal translation of lǎoshī is "old teacher." That became his pen name. Today, other than writing for The Hockey Writers, he teaches graduate students research design at several Canadian universities.
He looks forward to sharing his insights about the Toronto Maple Leafs and about how sports engages life more fully. His Twitter address is https://twitter.com/TheOldProf