With the 2020 NHL Draft fast approaching, we will soon know where many talented prospects will be developing their game. Despite the delay, this draft class has the potential to be one of the deepest in recent memory on both offense and defense.
Related: 2020 NHL Draft Guide – Updated
When you look at goaltending, however, there are some question marks. Sure, there will likely be a first-round pick spent on a goalie this year, but outside of that, there is a lot of uncertainty surrounding this group.
However, this doesn't mean that this isn't a talented draft class for goalies. There are plenty of names who have NHL starter potential, even if it may take a little more time for them to develop.
With all of this in mind, let's take a look at the top-10 goalies available at the 2020 NHL Draft.
10) Garin Bjorklund
NHL Central Scouting rank: 5th (among NA goalies)
When you look at the rankings, Garin Bjorklund doesn't necessarily jump off the page. While he will likely be selected this year, it won't happen until Round 5 at the earliest, and he will be labeled as a project rather than an impact prospect.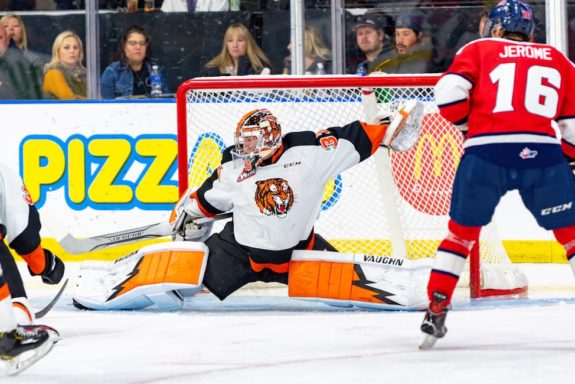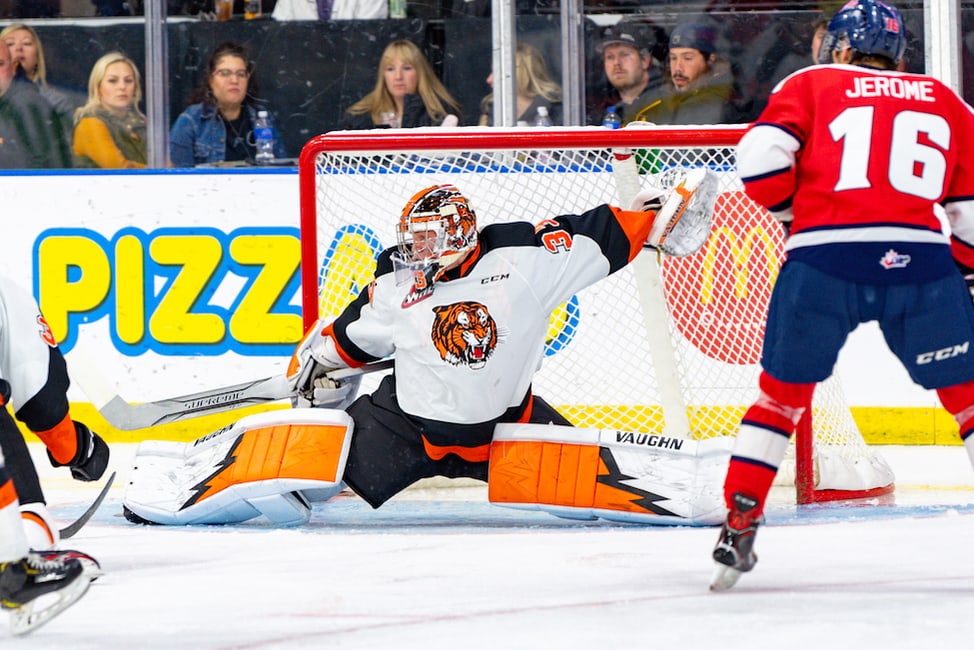 Despite this, Bjorklund has a lot of those intangibles that you look for in a great goaltender. He has an NHL-caliber frame, is already taking on meaningful playing time as a 17-year-old for the Medicine Hat Tigers of the WHL, and plays with composure in net expected from a much older prospect.
So, while he may not be seen as a can't-miss prospect now, Bjorklund has the potential to grow into a great goaltender if he is given the time needed to develop his overall game.
9) Nick Malik
NHL Central Scouting rank: 10th (among NA goalies)
Nick Malik is one of those prospects that you are either all-in on, or you want nothing to do with. Here at THW, we have been high on Malik, which you can see by his third-round selection in our full writer mock draft back May.
Related: THW 2020 Mock NHL Draft Rounds 3-7
The argument for Malik is simple. He played hard minutes against men in the Czech Republic's third highest professional league and didn't look out of place. However, once he started playing in the Ontario Hockey League (OHL), he struggled to adapt to the North American game.
This leaves you with a prospect that can be viewed as a major risk not worth a fifth-round gamble, or a goalie with third-round potential who is being undervalued due to a shift to a new hockey world. Either way, he is incredibly talented and shouldn't be overlooked this draft.
8) Amir Miftakhov
NHL Central Scouting rank: 5th (among EU goalies)
Despite being an overage goaltender who was passed over in the previous two drafts, it appears that Amir Miftakhov will finally hear his name called in 2020. This began with a solid season playing in the VHL, showing that he is a consistent, athletic starter with a great all-around toolkit.
Where Miftakhov made his name, however, was at the 2019 World Junior Championship. Throughout this tournament, he took over the starting role for Team Russia, posting a .919 save percentage (SV%) while earning a silver medal.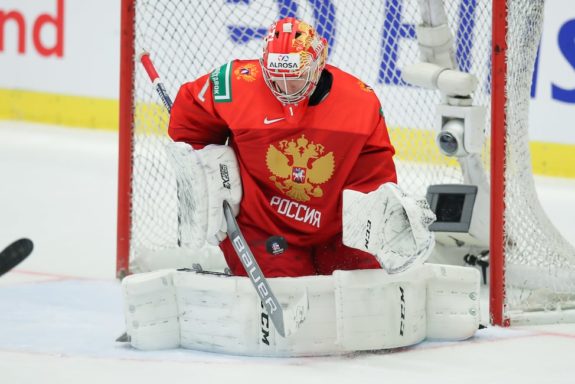 This tournament showcased the poise and talent of Miftakhov, and he is the kind of prospect that any franchise would love to have in their system. He might not make a lot of noise at first, but he has already shown that he can compete with the best in his class and has the fight to develop into an NHL-caliber player.
7) Calle Clang
NHL Central Scouting rank: 4th (among EU goalies)
To put it simply, Calle Clang is underrated. While there will always be players who get a bit overlooked due to their situation, Clang will likely be selected below his actual potential.
Related: Calle Clang – 2020 NHL Draft Profile
See, throughout the 2019-20 season, he played for a mediocre Rogle BK J20 club that had a rather porous defense. Despite this, he still posted a solid 2.64 GAA along with a .913 SV%.
In terms of international play, he has been overshadowed by one of the best European prospects of the 2021 draft, Jesper Wallstedt. While living in his shadow, Clang posted a 2.00 GAA and a .939 SV% throughout his four international starts in 2019-20.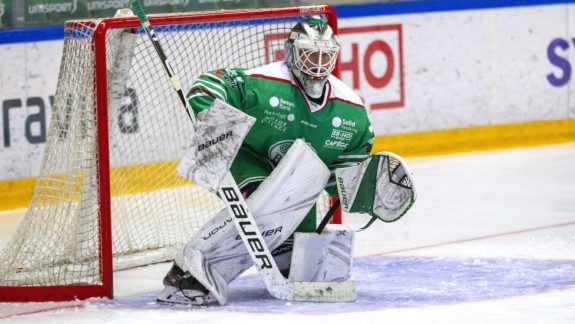 What this all means is that Clang has third-round potential in a player who will likely be picked in the fourth or as late as the fifth. So, one franchise is going to pull a great value goaltender out of the mid-rounds of this draft.
6) Jan Bednar
NHL Central Scouting rank: 2nd (among EU goalies)
Coming in at 6-foot-4, 196 lbs, Jan Bednar is one of the more imposing goalies available at the draft. However, he is more than just a big-bodied player, as he has the athleticism to stay mobile and get the most out of his frame.
Since the 2018 season, Bednar has been playing against men in the Czech professional league. While his statistics were mixed after a stellar 2018-19 season, they told the story of a young goalie who could dominate aspects of the game while still struggling with some of the fundamentals.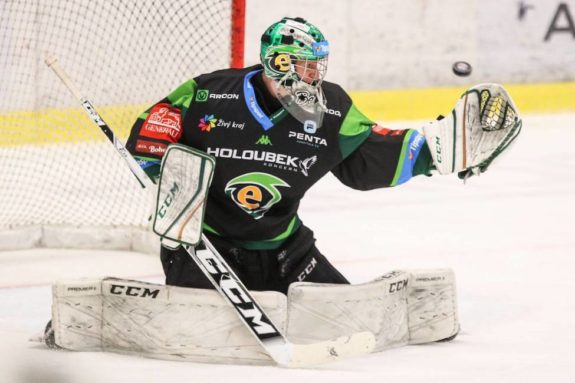 Bednar will be an interesting one to watch at the draft. He has second-round potential in a player that will likely get selected somewhere in late third to early-fourth. If he finds the right situation, he could be one of the steals of the 2020 NHL draft.
5) Samuel Hlavaj
NHL Central Scouting rank: 3rd (among NA goalies)
After being passed over at the 2019 draft, Samuel Hlavaj was given an opportunity to showcase his full game when he was selected by the Sherbrooke Phoenix during the Canadian Hockey League (CHL) Import Draft. Throughout the 2019-20 season, Hlavaj dominated the Quebec Major Junior Hockey League (QMHJH), posting a 2.25 GAA and a .915 SV%.
While his international play may leave a bit to be desired, he has proven that the skill is there to be an NHL prospect, despite being an overager in the QMJHL.
As said by Dayton Reimer of THW:
In Hlavaj's case, he was also a rookie in the league, meaning he had to earn his playing time just like anyone else, despite his age. In the end, he has all the skills that could make him a top goalie and just the fifth Slovakian netminder in the NHL.
Sure, he may fall to round five, but Hlavaj has one of the best toolkits available this year, and if he finds the right spot, can grow into an NHL starter.
4) Nico Daws
NHL Central Scouting rank: 1st (among NA goalies)
Similar to Hlavaj, Nico Daws is another goaltender who was overlooked at the 2019 draft. Due to this, he entered the 2019-20 season with little expectations despite being the potential starter for the Guelph Storm in the OHL.
Once the dust settled, Daws was one of the best goalies in the league. He ended the season with a league-best .924 SV% with five shutouts and a GAA of 2.48. This play helped him earn a role with Team Canada at the 2020 WJC.
While he was simply average in those International starts, Daws has done more than enough to establish himself as one of the top goaltending prospects of 2020. Sure, he is a little bit rough around the edges, but he has already proven that he has the drive to be a game changer.
3) Drew Commesso
NHL Central Scouting rank: 2nd (among NA goalies)
Drew Commesso is in an interesting position heading into the 2020 draft. He isn't the most hyped prospect coming out of the US National Team Development Program (USNTDP) in recent memory after Spencer Knight stole the show in 2019, but he is incredibly talented and has one of the best toolkits out of any goalie available in 2020.
See, Commesso not only has the size of a starting goaltender but also possesses the hockey IQ to get the most out of his frame. He has great pad control and tracks the puck like an elite prospect. This all led him to a .920 SV% in 27 games throughout the 2019-20 season.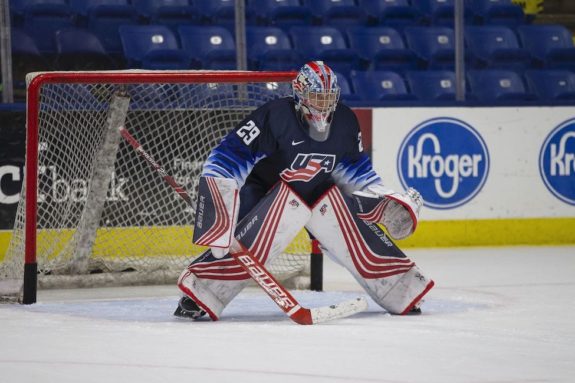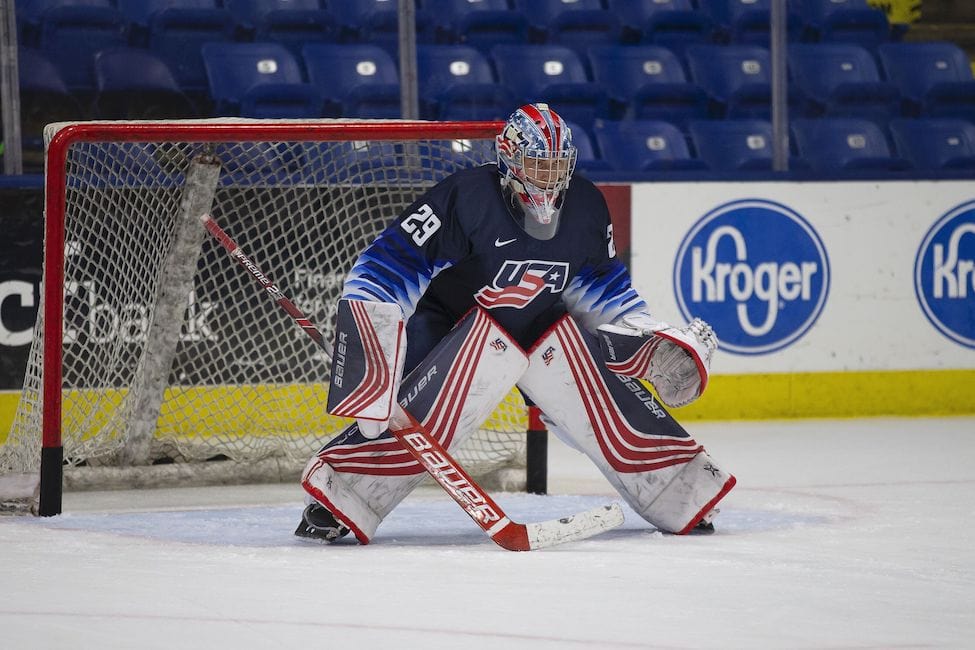 The best part for the franchise that drafts Commesso, however, is the fact that he is committed to playing for Boston University whenever the 2020-21 season is able to start. This means that he will get up to four years to play at one of the top developmental universities in the NCAA, gaining valuable experience in the net.
When you look at the total package, Commesso has it all, and will be one of the names you look back on in five years as a player who is making some noise in the AHL or even the NHL.
2) Joel Blomqvist
NHL Central Scouting rank: 3rd (among EU goalies)
Joel Blomqvist may not the biggest goalie available at the 2020 draft, but he is one of the best available. While playing as an 18-year-old in the Jr. A SM-liiga, he dominated play, winning 26 of his 31 starts with a .931 SV%.
What set Blomqvist apart was his calm, strong play in net. He has great technique and can effortlessly track the puck to make big saves. Even though he can improve his puckhandling, that is more of a developmental note than a reason to avoid him on draft day.
As said by Mathieu Sheridan of THW:
While everyone agrees that it is extremely hard to predict how goalies will turn out, all the signs point to him (Blomqvist) being able to become an NHL starter one day. He has great technique and is ready to handle a big workload when needed.
1) Yaroslav Askarov
NHL Central Scouting rank: 1st (among EU goalies)
There's no debate about who the best goaltender is heading into the 2020 NHL Draft. Yaroslav Askarov is more than just a top-talent… he is that rare goalie who could breakthrough as a top-ten selection.
Askarov has all of the essentials for a first-round pick. He is big, incredibly talented, and has a resume unlike any other. For example, in 2019 he posted a .960 SV% along with a 1.25 GAA throughout the Hlinka Gretzky Cup, the best for a goaltender in the history of the tournament.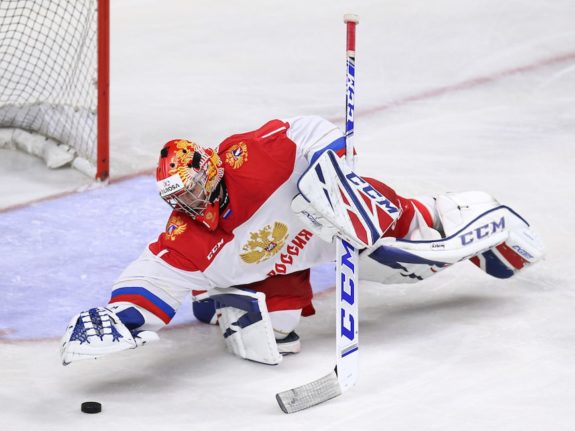 There's no doubt that Askarov can be the real deal in the NHL. The question is, will he follow in the footsteps of fellow countrymen Andrei Vasilevskiy and Ilya Samsonov, who were picked in the first round and went on to earn a starting role for the teams?
Right now, the sky is the limit. Askarov has the talent to take over a backup role in the NHL within the next few years, and once he gets a starting gig, he could be your goalie for the better part of a decade.
Final Thoughts on the 2020 Goalie Class
When you have one player like Askarov dominating so much of the pre-draft conversation, it can be a bit hard to get a full perspective on a class. Once you start sifting through the players, it becomes clear that this is a talented group, but many of the draftees will need significant time before they will reach their potential.
Related: New Era of Goaltenders Will be Led by Yaroslav Askarov
However, the difference between the second-best player and the sixth-best is relatively small. They all have solid toolkits to build upon, but also have holes in their games that need to be patched. Due to this, it wouldn't be surprising if multiple later-round picks end up vying for NHL ice-time if they end up in the right spot to develop their game.
---
---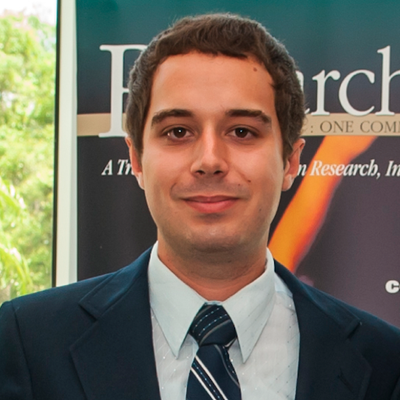 Eugene Helfrick is a Tampa Bay Lightning writer who is actually from Tampa Bay. He has written about the Lightning for six years, covering everything from their run to the 2015 Stanley Cup Final, to their crushing first-round exit in 2019, to their redemption in the bubble in 2020. While he is happy to talk about just about anything from cows to cars to video games, hockey will always remain one of his favorite pastimes.